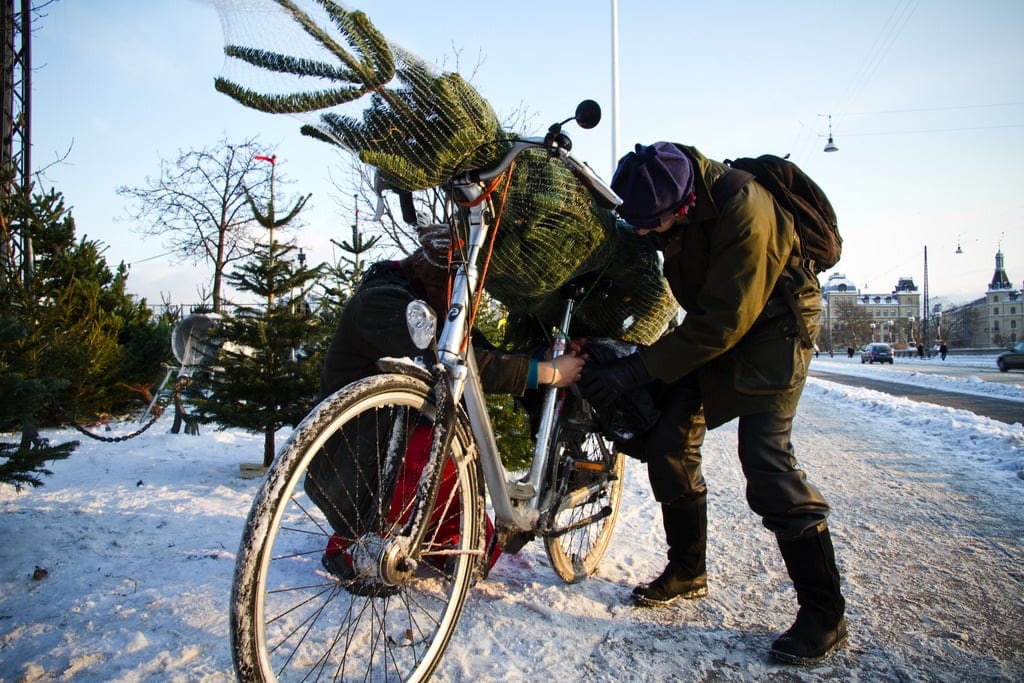 The Best Gift Ideas for a Cyclist (Him/Her)
41 unique Birthday/Christmas presents for bike lovers, MTB riders, bikepacking enthusiasts. From cheap accessories to the very best
As a cycling enthusiast myself, I know exactly what a bike lover would want as a gift or birthday present.
So if you're looking for some great gift ideas for a bicycle lover, bikepacker or cycle tourer, road bike freak or passionate mountain biker you're in the right place.
Here in this gift guide for cyclists, we collected here some stuff that we ourselves would like to find under the Christmas tree (If you love us very much… this is a message for you 🙂 ).
Some of these items are cheap accessories, some are more expensive, all of them are great gift ideas for cyclists of various sorts. Take a look and find your deal.
How to choose the best gift for a cyclist
To help you choose the best gifts for a cyclists, we first have to understand what sort of cyclist we are talking about, that's why we have dived this list into four parts:
Gifts for road cyclists
Presents for Mountain Bikers
Gifts for Bikepackers/Cycle-Tourers
Presents for Bike Commuting Enthusiasts
Some gifts though, are great for more than one kind of cyclists, some are perfect for any bike lover. So scroll the article and find the best present for your favourite biker.
Disclosure: Some of our articles contain affiliate links. This comes at no additional cost for you and helps us keep this website up and running. (as Amazon Associates we earn commission from qualifying purchases)
How we compile our gear guides: during the almost 10 years of cycloscope.net our team personally tested dozens of similar pieces of gear. For what we can't test personally, we involve other people in the cycling community to give their feedback and opinion about gear they have used. Our decade-long experience in bicycle touring enables us to find the key cons and pros of every product we mention.
12 great gifts for road cyclists
Cheap/Budget Gifts for Road Bike Lovers
> Handlebar Tape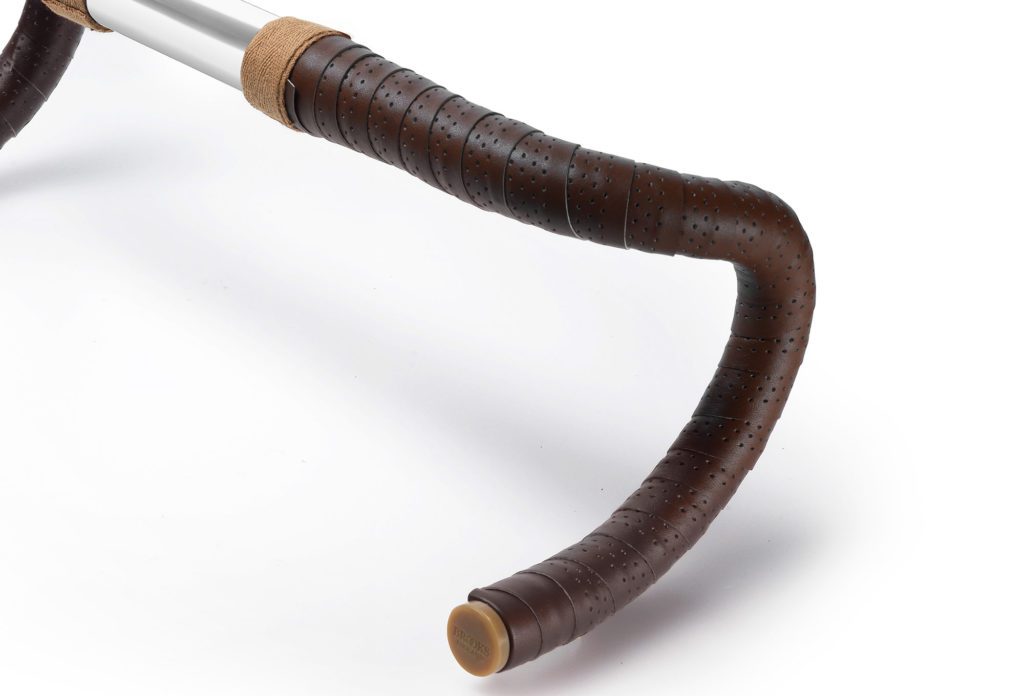 We recommend
Brooks Microfiber
A soft and comfortable tape is an always welcomed gift for a road cyclist.
Tape wears out fast so you'll be sure your gift will be useful for you beloved biker friend/partner.
Here are our buying guides
>The best handlebar tape for drop bars
> Chamois Cream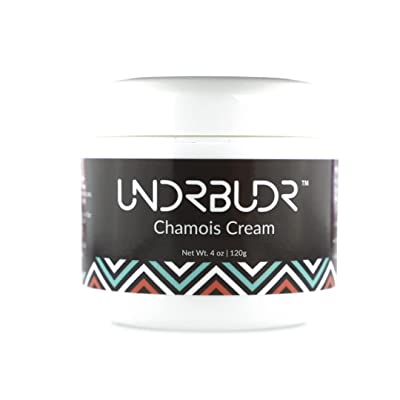 If you want a great and affordable gift for a competitive road cyclist, you can't go wrong by getting the best chamois cream available.
Chamois creams literally save the cyclists' butts, by solving the intimate irritation problems that commonly occur after long hours on the saddle.
Learn more here
>The very best chamois creams for cycling
> Water Bottle
We recommend
Contigo Autoseal
Easy and no-brainer gift for a cyclist, an insulated water bottle is affordable and useful.
Contigo is leading the pack of the best water bottles on the market. The stainless steel construction makes it durable and the Thermalock keeps the water cold for a long time.
The AutoSeal button of this stainless steel cycling water bottle seals the lid between your sips. It will prevent any leaks and spills while you drink.
Check our buying guide
>The best cycling water bottles and How to choose
Mid Range Affordable Gifts for Roadies
> Winter Cycling Jacket
We recommend
Gore Men's C3 GTX
A warm jacket makes always a great gift. And here is one of the warmest, sure to keep any cyclist nice and cozy even at freezing temperatures.
The Gore Men's C3 GTX Active is a great jacket. lightweight, ultra-packable, incredibly breathable, waterproof, with a great fit, and lots of room for layering.
Check for more options
>The best winter cycling jackets
> Winter Cycling Pants
We recommend
Castelli Sorpasso RoS
Passionate cyclists don't fear Winter, but that doesn't mean they don't get cold. A pair of bib tights for chilly weather is surely a welcomed Christmas gift by any bike lover.
Castelli is a historical Italian brand famous for the high quality of its products. You can't go wrong with the Sorpasso RoS.
> Bike Tool Kit
We recommend
Park Tool AK 4
The most committed cyclists love to fiddle with their bikes. For any amateur bike mechanic the Park Tool AK 4 Toolkit will make a heart-opening gift.
It has all the tools needed for any kind of bike repair and maintenance, everything is high-quality and sure to last a lifetime.
more toolkits here
>The best bike toolkits from amateurs to professional mechanic
> Bike Helmet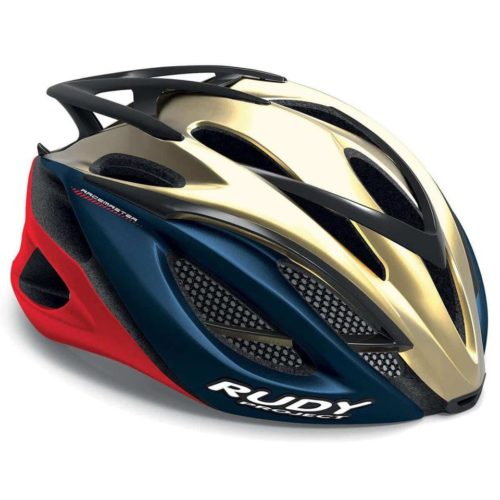 We recommend
Rudy Project Racemaster
There can't be a better way to show how much you care your favorite cyclist then gifting a bike helmet.
Helmets save lives everyday, and there's really a difference among the safest bike helmets and the rest, that's why we recommend the Rudy Project Racemaster, ranked in the top ten safest helmets in 2021 by Virginia Tech.
Want to see more models
>13 Safest Helmets for Cycling
> Cycling Sunglasses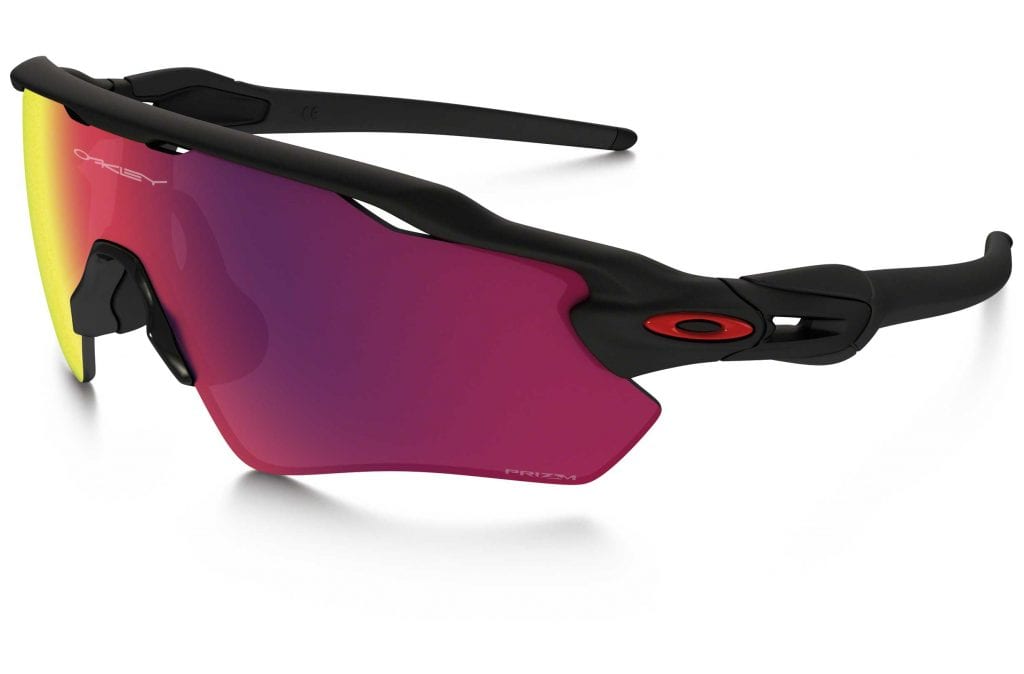 We recommend
Oakley Radar EV
Cycling sunglasses are a fundamental piece of gear, protecting our delicate eyes from the sun rays should never be underestimated.
Oakley is one of the most famous brands on the market, their glasses have been designed and manufactured in Italy since 1975, you can't go wrong with them.
Check more options
>The best sunglasses for cycling for all budgets
Expensive – the very best gifts
> Cycling Watch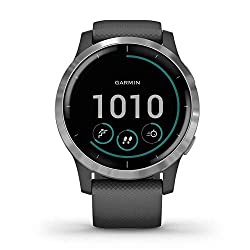 We recommend
Garmin Vivo Active 4
Watches have always been a precious gift, so why not a sports smartwatch as the perfect gift for a cyclist?
The Garmin Vivo Active 4 has all the functionality any bike lover would ever need.
Here are our buying guides
>10 great cycling smartwatches for every budget
> Cycling Headphones
We recommend
AfterShokz Aeropex
I hear you, headphones for cycling? Are they safe? Well, the Aftershotz Aeropex surely are!
These headphones indeed use the advanced bone-conduction technology, which means the sound is transmitted to your cheekbones instead of your eardrums, leaving the earing free for a maximum awareness of the surrounding, while still enjoying your favorite music or podcast.
> Indoor bike trainer/bike rollers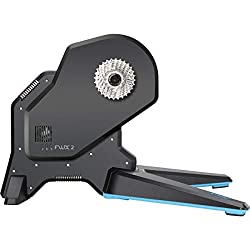 If you know someone who's addicted to biking but can't find the time for long outdoor rides, a turbo trainer or a set of bike rollers are fantastic gifts.
This indoor bike trainer has a large flywheel that replicates the oscillation of a bike on a real road, this gives a really realistic feeling, especially when performing high–energy activities like steep climbs or sprints.
If you want more options
>The best indoor turbo-trainer for bike addicts
>Bike rollers – the best for all budgets
> Gravel Wheelset
A gravel wheelset is a great gift that will greatly expand the range of possibilities for the average road biker
Gravel wheels allow to turn your road bike into a fast off-road machine. The rider can now tackle gravel paths that are unthinkable of with a normal set of road wheels.
Of course. before doing your purchase, you should be sure to get the right wheel size for the bike, just read our article below to know more.
to avoid making mistakes
>How to choose the right gravel wheelset for your bike
9 Best Presents for Mountain Bikers
Cheap/Affordable
> Mountain Bike grips
We recommend
Ergon GA2 FAT
A great and inexpensive upgrade for any mountain biker is a pair of soft and cushioned MTB grips.
The Ergon GA2 Fat are the best MTB grips in the market, used by many riders in the professional circuit. Their price though, is still affordable.
Want more?
>The best handlebar grips for MTB
> Cycling Socks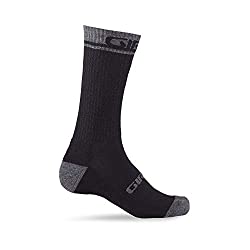 We recommend
Giro Winter Merino Wool
A nice, easy, and cheap gift for a MTB lover are surely one or more pairs of the best cycling socks.
The Giro Winter Merino Wool are, as the name states, great socks for cold weather. If you want to purchase something useful in all seasons, check the link below.
For more options
>The best cycling socks for all seasons
> Top Tube Bag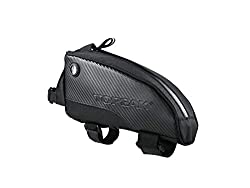 We recommend
Topeak Fuel Tank
Top tube bags add a very conveniently placed storage space to any bike. The rider doesn't have to fit his/her belongings anymore into the tiny pockets of their jersey.
The Topeak Fuel Tank is large enough to hold a phone, keys, snacks, and multitool. A fantastic gift for mountain bikers.
See more styles
>The best top tube bags for mountain biking
Mid-Range
> MTB Hydration Pack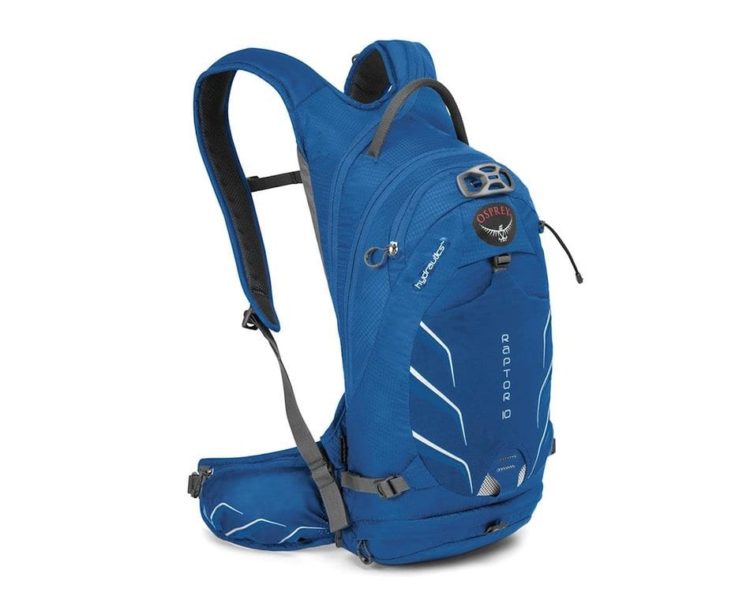 We recommend
Osprey Raptor 10
MTB hydration packs are mountain bike specific backpacks meant to hold some gear but mostly water.
As reaching for the water bottle during a MTB ride can be quite difficult and dangerous, hydration packs solve the problem with the use of a rubber pipe that's always positioned near the cyclist's mouth.
The Osprey Raptor 10 is our favorite hydration pack. It has a dedicated reservoir compartment with Hydraulics LT 2.5-liter reservoir included and features a really high-quality built.
Here is our buying guide
>The 9 best MTB Hydration Packs
> MTB Winter Jacket
A warm jacket really does make a difference in cold weather MTB riding. Having the wrong gear can turn a nice winter ride into a freezing nightmare.
This MTB winter jacket by Aruxeo is a great pick, affordable and efficient it makes for a great mountain bike gift.
Options for all budgets
>8 MTB Jackets for winter cycling
> MTB Shoes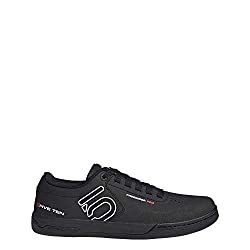 We recommend
Five Ten Freerider Pro
Good cycling shoes are fundamental for a safe ride. They guarantee grip on the pedals and protection of the feet.
These FiveTen Freerider are our favorite MTB shoes, with a classic look that makes wearing them down the bike not awkward at all.
More here
>The best shoes for mountain biking
> Bike workstand
We recommend
Bike Hand YC-100BH
Mountain bikes's state of nature is among mud and rocks, they exist to take a lot of bumps and get dirty.
MTB riders know how important adequate cleaning and maintenance are, and often spend long time taking care of their rigs.
A bike work-stand is a perfect gift for a mountain biker, a great tool that will easy the maintenance and repair jobs.
Here are our buying guides
>7 bike workstands for bicycle nerds
Expensive/Pricey
> Cycling Action Camera
We recommend
GoPro Hero 10
Filming and sharing one's own MTB adventures has become more and more trendy in the last years, thanks to the astounding technological level reached by the best action cams.
GoPro doesn't need presentation, they are the ultimate action cams for cycling. A great gift for a lucky biker.
More cameras
>The best action-cams for cycling from cheap to top
> MTB Computer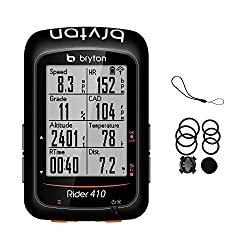 We recommend
Bryton Rider 410/450
MTB computers are great gadgets, they provide the rider with all the data needed, from speed to distance, from gear ratio to ETA, from GPS position to points of interests alonge the orute.
The Bryton Rider is an affordable and great value MTB computer. It is equipped with an altimeter and the rechargeable batteries will keep it up to an astounding 32 hours.
More choices
>The best MTB computers on the market
12 Gifts for Bikepackers and Cycle Tourers
Cheap/Affordable
> Sleeping Pad (add double matrass)
We recommend
Therm-A-Rest ProLite
The sleeping pad is the bed of the bike tourer. Owning a comfortable, lightweight, and durable camping mat is a must for the adventurous bikepackers.
Many sleeping pad wear out fast, so if you want to be sure to make a durable gift, we recommend the Thermarest Pro LIte, probably the highest quality in the market.
If you know a couple that's going to set off for a bicycle adventure, another great present could be a lightweight double camping mat.
Here are our buying guides
>The lightest sleeping pads for bikepacking
>7 best 2-person camping mats
> Water Purifier
We recommend
Grayl Geopress
Portable water purifiers are an important piece of safety equipment for the bikepackers.
Carrying enough water for trips in remote location is not easy, but with a proper water filter, almost anything could be turned into drinking water (well, that depends on the filter of course).
The Grayl Geopress is a water bottle with an integrated filter, very convenient.
Check other portable filters
>The top water-purifiers for bike travellers
> Camping Headlamp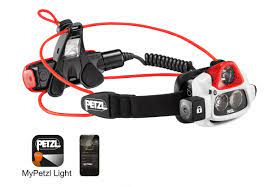 We recommend
Petzl NAO+: Smart Headlamp
A bright headlamp is of great use in the life of a bike-camper. It allows you to do all the camping operations hand-free, always pointing the light exactly where you're looking.
We recommend the Petzl NAO+, for its long lasting battery, smart versatility, and perfect brightness levels.
Here our buying guide
>The brightest headlights for camping
> Touring Tires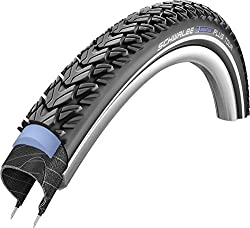 Getting daily punctures while on a bike trip is no-fun-at-all, the right tires can make a great deal of difference.
Most adventure cyclists use the Schwalbe Marathon series tires, and so do we. Bike touring tires wear out with time, so they're always a welcomed gift for a bike touring lover.
If you want to look further
>The strongest tires for biketouring and bikepacking
Mid Range
> Solar Panel Charger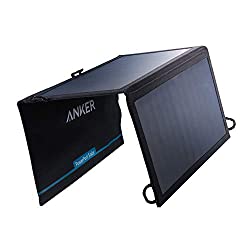 We recommend
Anker 15W Power Port
Portable solar panel chargers are a great addition to a bike touring gear list. They can keep all your other gadget juiced even in the remotest of the settings.
The Anker 15 is a reliable solar charger that has proven its worth in thousands of cycling adventures.
More options here
>The best solar chargers for cycle touring
> Handlebar Bags
We recommend
Ortlieb Travel Ultimate 6 Classic
A bike handlebar bag is the most convenient storage space for those things that the rider always needs at hand.
The Ortlieb Ultimate Travel Classic, is indeed a classic. The most used and abused handlebar bag for cycle touring.
options for all budgets
>21 stylish handlebar bags for your bike trip
> Frame Bag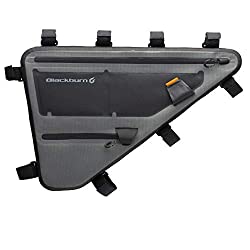 We recommend
The Blackburn Outpost Elite
Bikepacking frame bags are a big trend. They allow storage in the diamond of the bike frame, thus streamilining the aerodynamic profile of the bike-rider system.
The Blackburn Outpost is a great waterproof frame bag that coan fit almost any touring or gravel bike.
To know more
>How to choose the right bikepacking frame bag
> Fork Cages
We recommend
Salsa Anything Cage
Fork Cages are special mounts allowing to attach gear to the bike fork without using a front rack, so the whole thing is lighter.
The Salsa Anything are the most famous bikepacking fork cages on the market, you can't go wrong.
see our article
>Fork cargo cages and bags for bikepacking
> Sleeping Bag

We recommend
Marmot Trestles 30
A warm and comfortable sleeping bag is a must to ensure good rest while on a bicycle trip.
Marmot is a brand that doesn't need presentation, and this Trestles 30 here is a quality and affordable model.
To avoid spending a fortune
>The best lightweight sleeping bags under 100$
Expensive bikepacking gifts
> Pannier Bags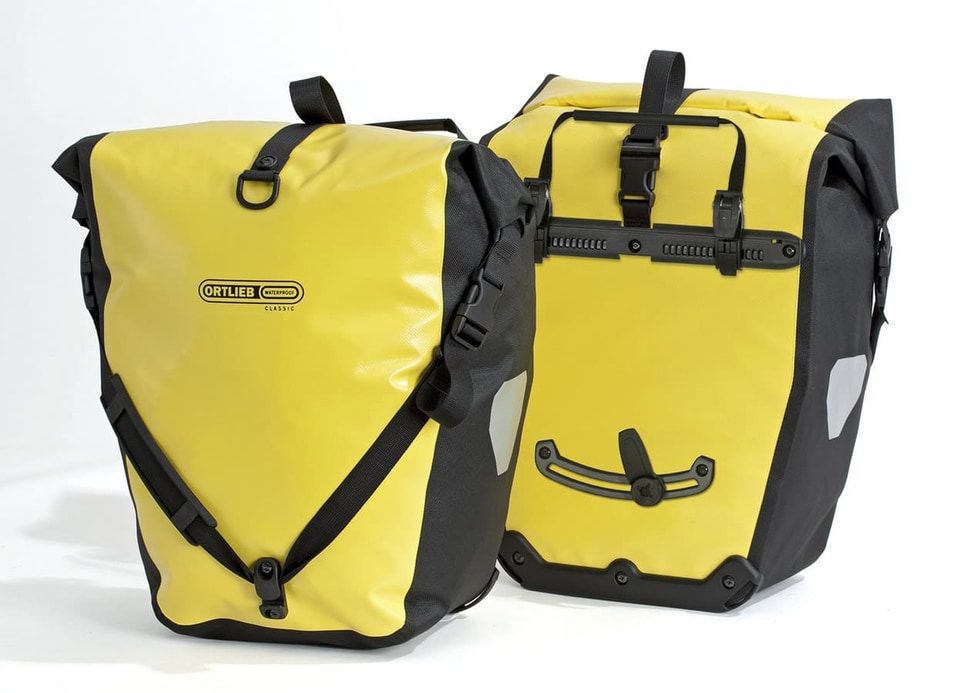 Pannier are the iconic piece of gear in the world of bike touring, when you think about bike travelers you always think of pannier bags.
Most bike tourers still use four panniers, although hybrid bikepacking setups are becoming more and more common. So you can go for a no-mistake choice by purchasing a couple of Ortlieb Back Rollers Classic, the most famous bicycle touring panniers.
More panniers for more budgets
>The best bike touring panniers compared
> GPS navigator
We recommend
Garmin 830 Explore
Many bicycle travelers rely on smartphones for navigation, but once a nerdy cyclist tries out a real GPS device, he/she'll never want to go out without it.
This incredibly handy and conveniently small gadget can provide you with accurate data on anything from speed to location and altitude.
Here are our buying guides
>The Best GPS Navigators for Bike Touring
>How to choose the right MTB computer and the best 9
> 1/2-Man Bikepacking Tent
We recommend
NEMO Hornet Elite
The camping tent is the home of the traveler. If you know someone who's planning a bike trip, a tent might be a perfect gift.
The Nemo Hornet is our absolute favourite and sure to hit the sweet spot for any bike traveler.
Here are our buying guides
>The best 1-person tents for bikepacking
>The best 2-persons tent for bike touring under 200$
8 Great Presents for Bike Commuting Enthusiasts
Cheap gifts for bike commuters
> Bike Phone Holder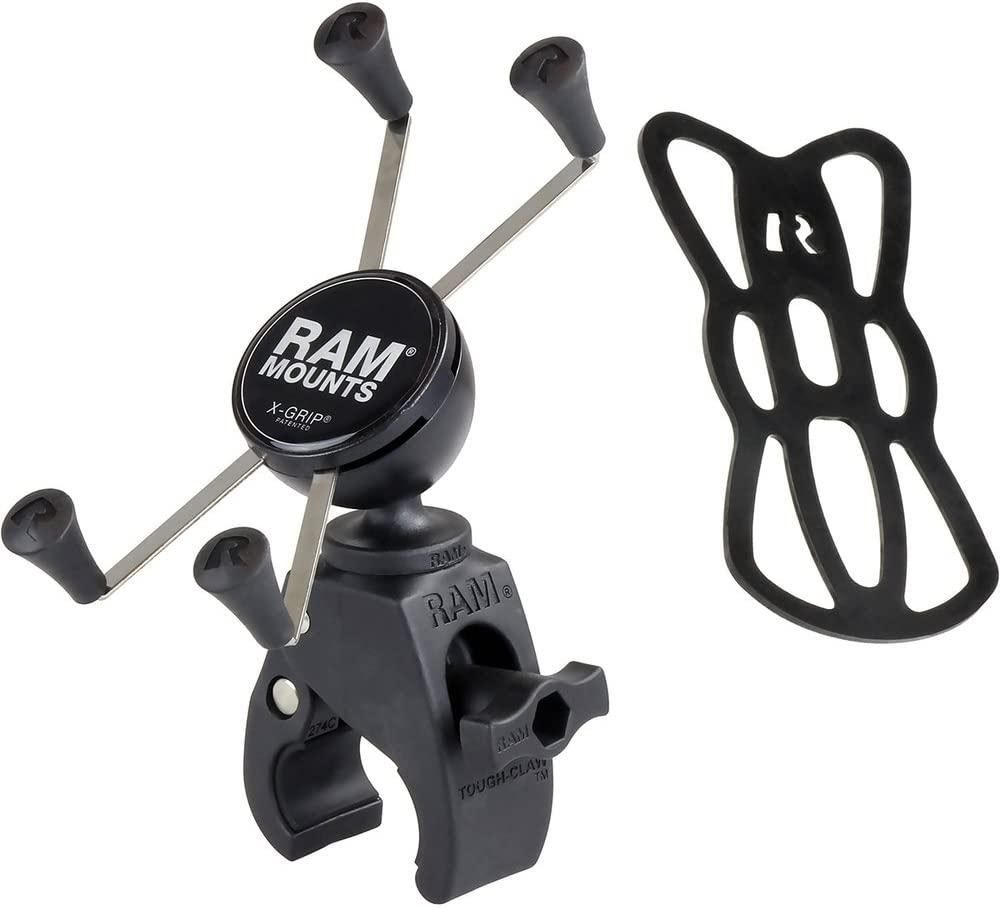 Having to phone on hand during long bike commutes is great. It allows the rider to safely navigate, answer calls, and check your cycling data.
There are many models of bike phone holders on the market, but the Ram X'Grip is our absolute favourite for it's versatility (it can adapt to any phone) and strong grip
Here are our buying guides
>The 10 best bike phone holders
> Cycling Overshoes
We recommend
MAVIC Essential Thermo
The most hard-core bike commuters don't fear rainy weather. To cycle in the rain though, one's need proper waterproof gear.
These Mavic overshoes are our favourite cycling shoe covers. They keep the feet dry and can be worn with any kind of shoes.
Here our buying guide
>The top cycling overshoes on the market
> Winter Cycling Gloves
Gloves are a classic Christmas gift, so for a cyclist what better present than a pair of dedicated cycling gloves?
These Gore Wear C5 are windproof and waterproof, can be used on a touchscreen and offer an optimal grip on the handlebar.
For more options
>The 9 best winter cycling gloves
> Waterproof Bike Cover
We recommend
Kotivie Lockable
Storing the bike in a safe manner is a priority for the bike commuter. A bike cover ensures protection from the elements for the rider's beloved rig.
This waterproof bike cover by Kotivie is also lockable, which adds an additional level of safety.
Other choices
>The best waterproof cover to take care of your bike
Mid-Range
> Cycling Backpack
We recommend
Timbuk2 Tuck Pack
Backpacks can be pretty uncomfortable when cycling, that's why a proper cycling backpack makes a fantastic present for a bike commuting addict.
The Tuck-Pack by Timbuk2 is our absolute favourite and sure to hit the sweet spot for any bike commuter.
> Trunk Bag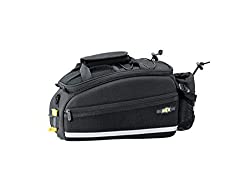 A great alternative to a backpack, a bike trunk bag is a piece of storage gear that can be mounted on the top of the back rack. It's stable and safe, and relieves the bike rider from the weight of a backpack on his/her shoulders.
Topeak makes always great product, and this rack trunk bag is definitely one of those. A sure win.
want to see more
>Trunk bags for bike racks, commuting in style
> Saddle Bag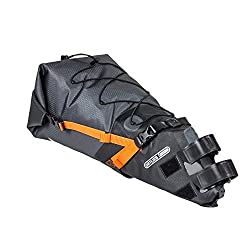 We recommend
Ortlieb Seat-Pack [16.5 L]
Yes, there are many ways to store luggage on a bike. Road bikes for example don't have racks or mounting points for bags… but you can always attach a saddle bag, to any bike.
Our choice falls again on Ortlieb, their bike seat pack is one of the best available. Big enough to store a change of clothes plus groceries on your way back from work.
There are many options for all budgets
>The best bike saddlebags in all sizes
Expensive
> Kids trailer
We recommend
Burley Design Bee
Some bike commuters need to drop their toddlers at school on their way to work, if your friend is such a dedicated bike lover, a kids bike trailer would make a great gift.
The Burley Design Bee is one of the safest around, plus it can be folded and packed compactly once its duties are done with.
See more
>The safest bike trailers for kids
> Dogs trailer
We recommend
Pet Safe Happy Ride
The PetSafe Happy Ride Dog Bicycle Trailer has a weight capacity of up to 100 pounds, which should be sufficient for most dogs. A well-designed and feature-rich option for anyone looking to take their dog on bike rides.
Stay in touch while we get lost! Follow us on Social Media