There are so many reasons to visit Africa! Here is why traveling to Africa is always a great idea
Explore our Africa holiday content and get ready to visit!
Do you want to know the best reasons to visit Africa? We've got you covered! As long-term expats on the African continent, we'll tell you why traveling to Africa is the best idea you could have and give you 12 of the many reasons to visit!
Take this as a starting point to plan your African trip, and explore further our thorough resources about traveling in Africa.
Check also:
> Backpacking Africa on a Budget – Tips, Routes, & Itinerary
12 Great Reasons to Visit Africa
1. Wildlife
Disclosure: Some of our articles contain affiliate links. This comes at no additional cost for you and helps us keep this website up and running. (as Amazon Associates we earn commission from qualifying purchases)
First and foremost, the most obvious. Africa is home to unique wildlife that cannot be found anywhere else, and if there's one thing Africa is a leader in it is wildlife conservation.
On no other continent, the welfare of animal wildlife is more taken into consideration than in Africa. Despite the centuries of devastation, mostly to be blamed on colonialists, and the still rampant poaching, the efforts that some African nations are putting into conserving such a crucial living heritage are herculean.
Traveling to East and Southern Africa will give you the chance to admire up close beautiful animals such as Elephants, Rhinos, Hippos, Lions and other big cats – without forgetting about the smaller mammals and the incredible diversity of birds and reptiles.
2. Great weather all year round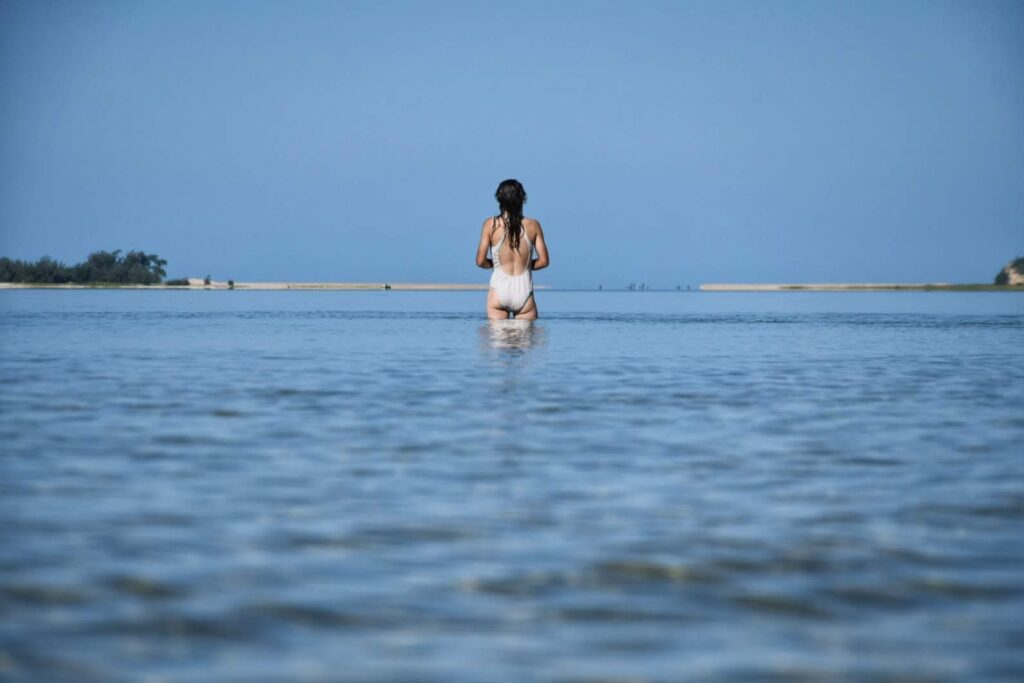 More than 80% of the African continent's surface lies in the tropical band, 30 degrees on either side of the equator. This means mild temperature all year round, you can find an ideal climate for a touristic visit at any time of the year, a great reason to visit Africa.
That said, to make the mistake of falling for the stereotypes, some places in Africa can actually get quite cold, especially at high altitudes, so always check the weather reports and pack accordingly.
3. Experience a different lifestyle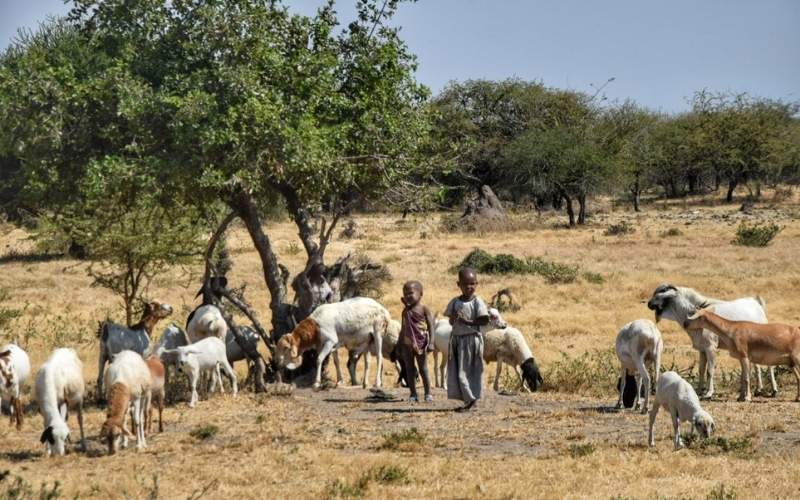 Although some big cities in Africa have nothing to envy of more hyped Asian or Western cities in terms of "development", most of the people in sub-Saharan Africa live a very different lifestyle from what most westerners are used to.
Different rhythms, different occupations, different ways to spend and past time, a different approach to the concept of family… all of this can give the foreign tourist from the "developed world" a new perspective and a lot to think about.
4. Great beaches and marine life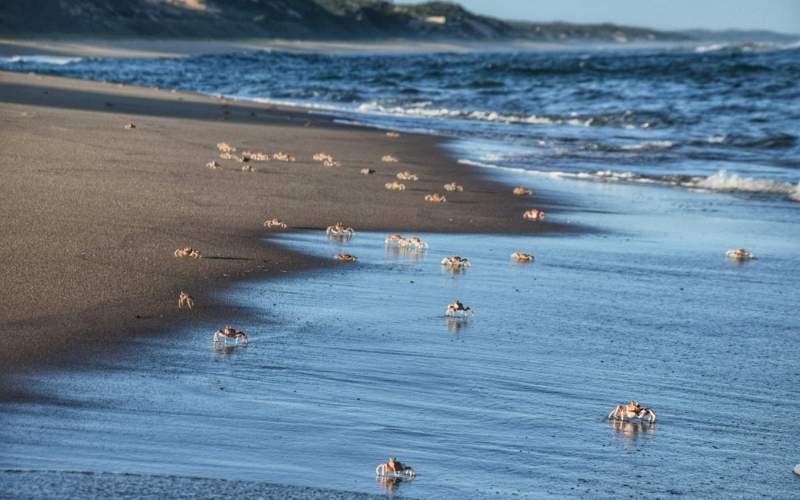 The African content is home to some of the most beautiful coastlines in the world. Although stunning beaches can be found everywhere, from the Mediterranean to the Red Sea to the Pacific Coast, the best is beyond doubt on the Indian Ocean.
The long and wild coasts of Kenya, Tanzania, Mozambique, and South Africa have white sandy beaches, warm waters, coral reefs, tropical fish, and tasty seafood.
If you're looking for a beach vacation, Eastern Africa should surely be on your list.
5. Atypical mountains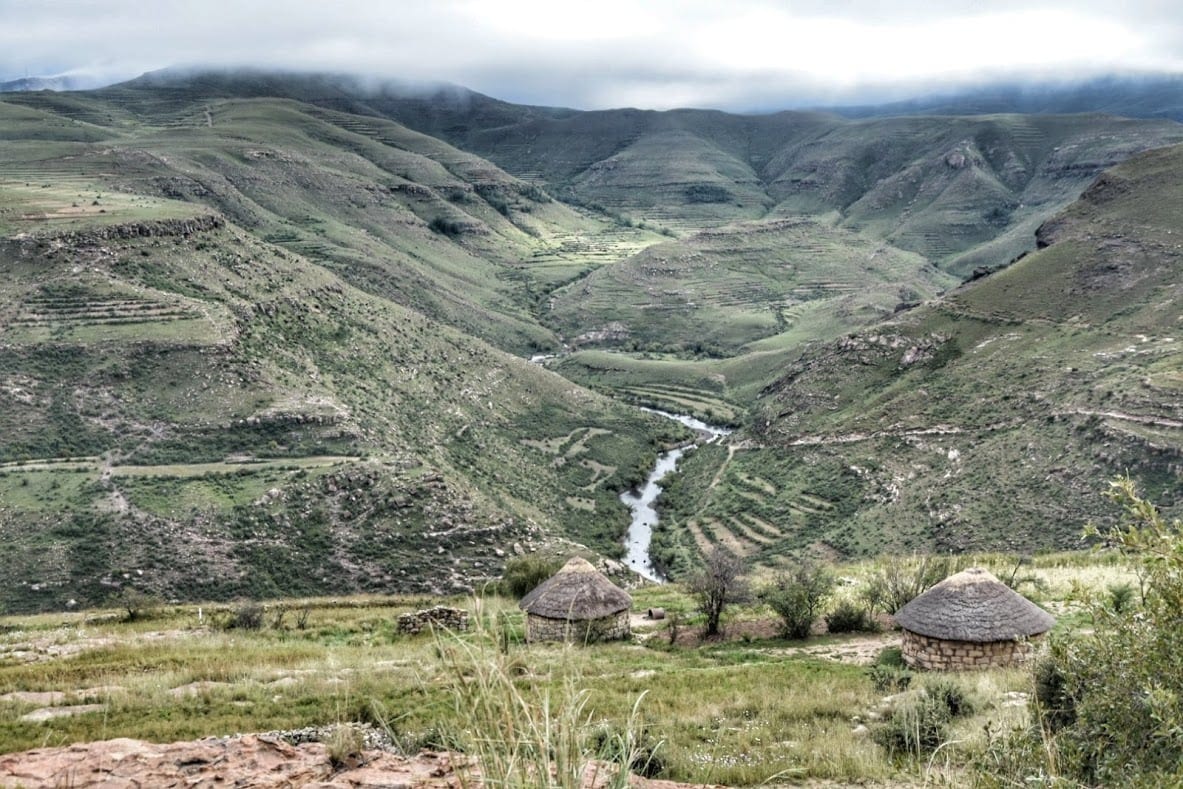 Nature in Africa is quite unique, being the oldest continent in the world, its mountains are quite different from those you might be used to.
There are no long mountain ranges such as the Alps, Rockies, or Andes in Africa, but mostly isolated mountains, fascinating plateaus, and giant active volcanoes.
The mountains in Africa are home to unique fauna and flora and surprise the visitor with alien landscapes that resemble no other place in the world.
The best destinations for mountain lovers in Africa are: Lesotho, Ethiopia, Rwanda (and North Kivu in DRC), and Uganda. Of course, we shouldn't forget the mt. Kilimanjaro (the tallest one) and mt. Meru in Tanzania, mt Kenya, and the underrated but gorgeous Mulanje Massif in Malawi.
6. See the rainforest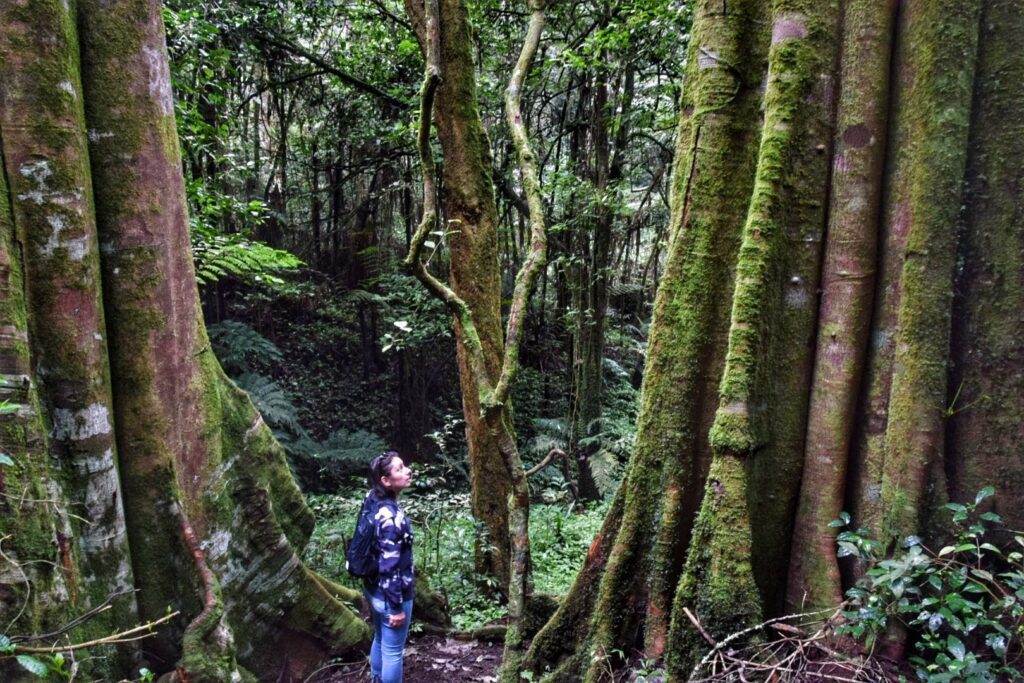 Even though deforestation is one of the gravest problems in Africa, the continent is still home to quite some large forests.
Most of the primary rainforest in Africa is found in the Democratic Republic of Congo and it's very difficult to access, but there are other nations that host large forested areas:
In West Africa: Congo Brazaville, Cameroon, Equatorial Guinea, Gabon, and Ivory Coast.
In East Africa: Madagascar, North Malawi, West Rwanda, Kenya, and Ethiopia have still good patches of lush forest that can be visited by tourists.
7. Get stunned by the deserts' landscapes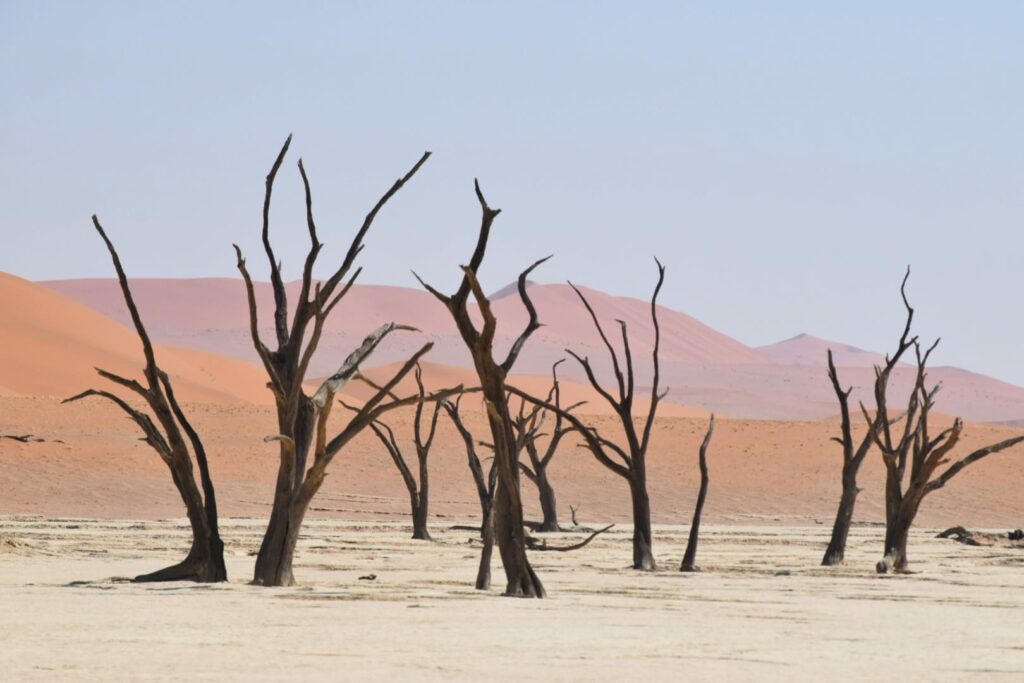 Everybody knows the biggest desert in the world is in Africa, the Sahara is certainly an impressive place, featuring diverse and gorgeous landscapes.
If you want to experience the Sahara desert, there are many places to choose from:
Morocco: is one of the easiest countries to experience desert life, with competent touring companies and accessible prices
Egypt: probably the first place to come to mind when thinking about Sahara. For sure the archeology here has no equals, but the landscapes are not the most interesting.
Algeria: the most incredible Sahara landscapes are in Algeria. Although covered for more than 90% by the desert the best of Algeria is undoubtedly the Tassili N'Ajjer National Park. The downside to it is that is quite costly and lengthy to reach.
Sudan: a really underrated country – amazing people, wild desertic landscapes and more pyramids than in Egypt.
But the Sahara is not the only desert in Africa, the Namib Desert (in Namibia and Southern Angola) is the oldest desert in the world. Although small the variety of its landscapes is unbelievable and the access is easier when compared to Sahara.
Another desert is the Kalahari, between Botswana and East Namibia. The Kalahari is home to thousands of elephants and ancestral tribes of San (bushman) people.
8. The friendliest and most jovial people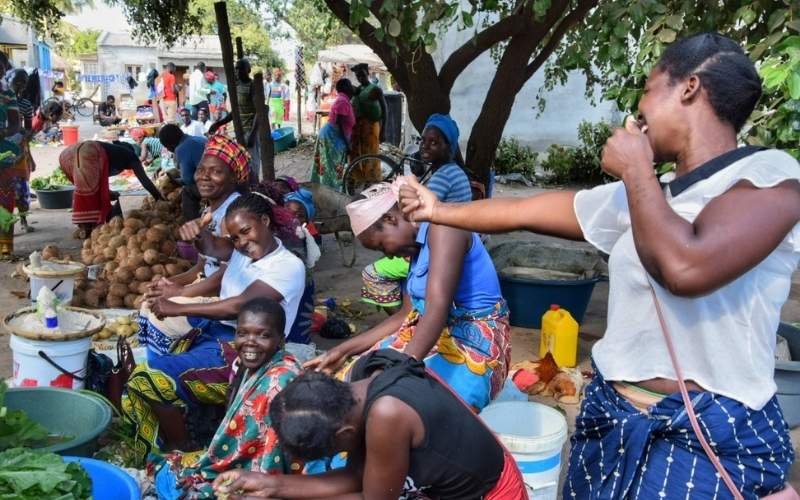 This might sound like a stereotype, and of course, it would be a lie to say all Africans are friendly and jovial – there are also rude and unfriendly Africans.
But on average, for someone used to living and interacting in "western" and "developed" countries, the difference in attitude is quite notable.
The majority of people in most of Africa face the difficulties and struggles of life with a smile, they are often keen to meet new people and have random conversations with strangers.
9. Support local economies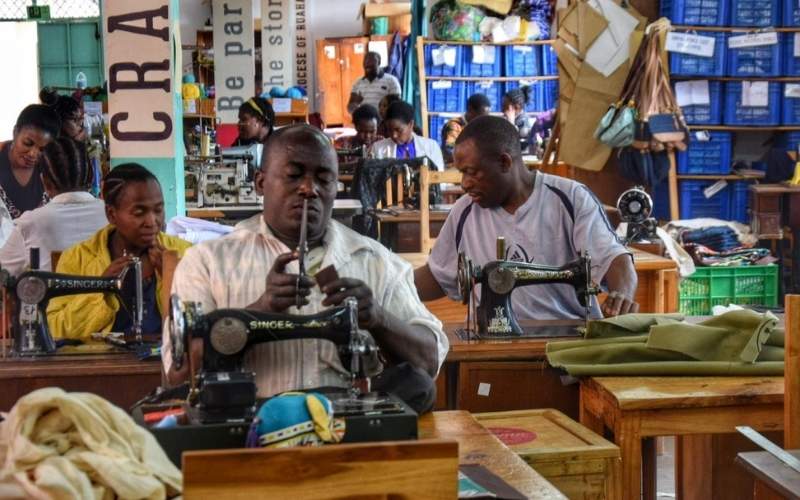 A great reason to visit Africa is to give your support to local economies. When visiting African countries, try to give your trust to local companies instead of multinationals, buy local produce at markets, go to local restaurants.
Tourism is an important source of income for many African countries, but if you can be aware of who you're giving your money to, trying to support smaller businesses, even a budget traveler can make a difference for an entire household.
10. Soak into the atmosphere of local markets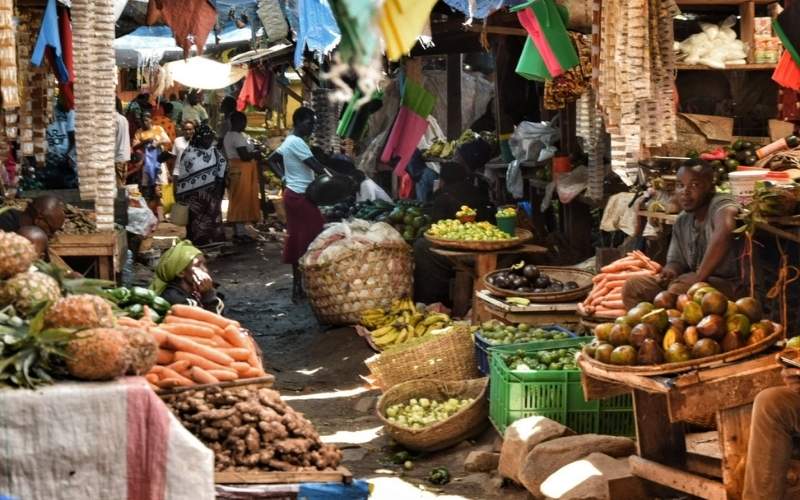 Yes, indeed! As we just mentioned, buying at local markets is a great way to support the local economy, but it's also great fun!
The atmosphere of African markets is unique: the colors, the smells, the sounds, the variety of items and goods, the diversity of the people. You can't travel to Africa without visiting at least one market.
Markets are present in most towns, and all cities have multiple ones. Just be a bit careful with your belonging as markets are often crowded and pickpocketing can happen.
11. Meet unique cultures and experience ancestral rituals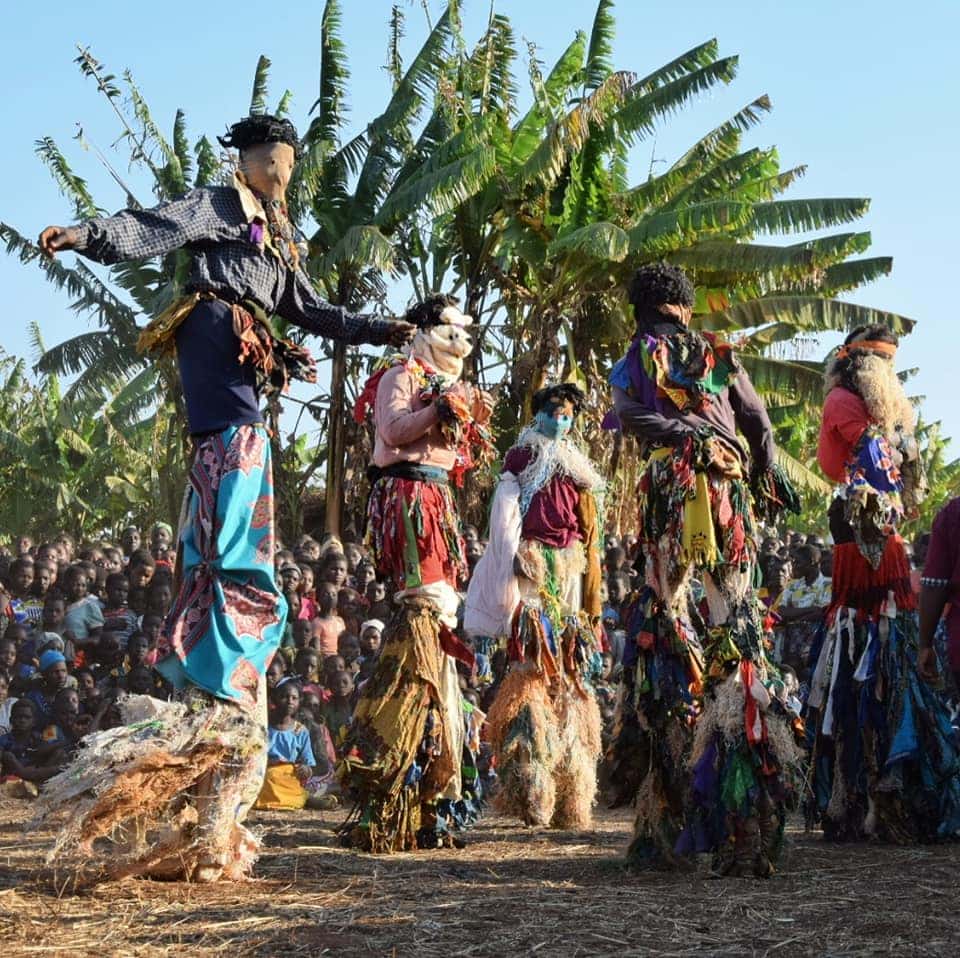 Although most of Africa has been somehow "modernized" by colonialism, Christianity, and Islam, some ancestral cultures and customs still survive, often adapting to the changing times.
Meeting people that live in a "traditional" way is not easily done in an ethical way: more often than not these ethnic groups are turned into tourist attractions, if not in real human zoos, and the travelers should be aware of the impact their visit can have on this communities.
That said, if done responsibly, it's certainly possible to engage in meaningful cultural exchanges with different groups and communities.
In north Namibia is easy to get in touch with Himba people for example. They still are relatively large in numbers and live their traditional nomadic lifestyle. Masaai are also plenty in Northern Tanzania and Southern Kenya and can be visited through community-based projects.
Other ethnic groups, such as the Chewa people of Zambia, Malawi, and Zimbabwe, have adapted to western costumes but still preserve ancestral and incredibly interesting ritual festivals such as the Gule Wamkulu.
12. Realize you're a privileged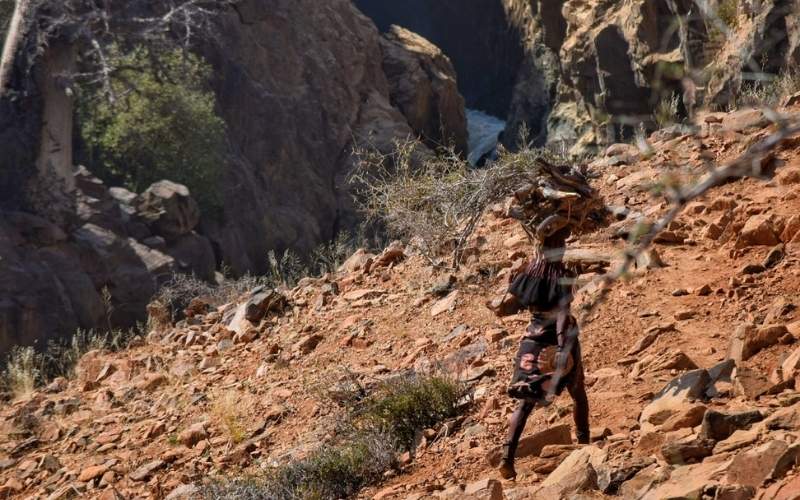 From a personal-growth point of view, realizing how fortunate you're when compared to most people in Sub-Saharian Africa is a great reason to visit the continent.
While you're able to travel here, many Africans have never left their region, let alone their country.
You might think you're budget is small, and you don't consider yourself rich. But lots of people live with less than 2$ per day, working long hours to earn that little that often is not enough to support their families.
Many here live without electricity and water and have to walk long distances just to get a few gallons. Women go very far to collect firewood and then bring such bundles on their heads, that most of us aren't even able to lift.
Traveling in Africa can let you reconsider your problems and misfortunes, can teach you to act instead of complaining, can wake up the will to help others, and help you surpass the individualism that is more and more prevailing in western societies.
Explore more!
> Cycling Africa: Bicycle Touring & Bikepacking
> "In Malawi" – the Most Complete Malawi Travel Guide on the Web
> Backpacking Tanzania: 1, 2, or 3 Weeks Itinerary On a Budget
> Cycling Zambia – Bikepacking The Great East Road
> Cycling South Africa: the complete guide and itinerary (40k words!)
Stay in touch while we get lost! Follow us on Social Media