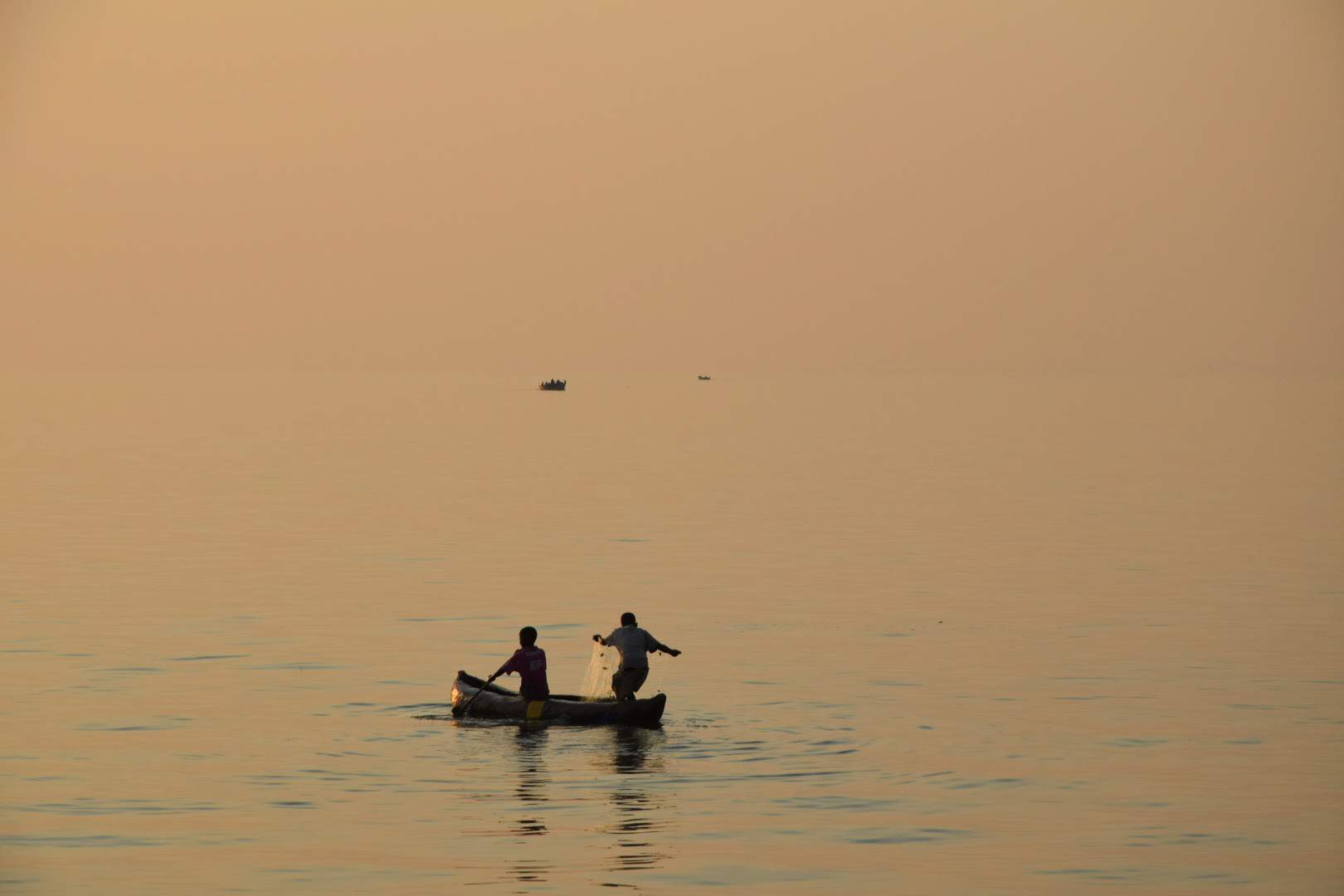 Backpacking Malawi – Things to do, Places to Visit, Itinerary, Costs, and Everything you Need to Know
The most complete Malawi Tavel Guide on the web
Malawi is one of the most beautiful Southern African countries, thanks to its relatively small size, many things to do, and high density of tourist attractions, Malawi is a great backpacking destination.
Traveling in Malawi you will enjoy the pristine waters of one of the biggest lakes in the world and its lively beaches, its lush mountains and plateaus, its ancestral and interesting culture.
This blog article aims to be the best travel guide for Malawi available for free on the web, we are currently living here so we will update this guide constantly and produce more detailed blogs about most Malawian destinations.
---
If you would like to learn more about Malawian culture and history check this
Gule Wamkulu – the upsidedown world of Malawi
more about Lake Malawi in
Diving Lake Malawi – The secret of the cichlids and where to get PADI courses
The Ultimate Guide to the Ilala Ferry – a boat trip around Lake Malawi
Mzuzu – 7 Unusual Things To Do & Experience Like a Local
other African destinations
Cycling South Africa – Everything you need to know
Backpacking Mozambique – a great itinerary of the South
Lesotho – a road trip through the Kingdom of the Sky
Zambia – South Luangwa NP, the best wildlife park in Southern Africa?
Bits and Facts about Malawi
Disclosure: Some of our articles contain affiliate links. This comes at no additional cost for you and helps us keep this website up and running. (as Amazon Associates we earn commission from qualifying purchases)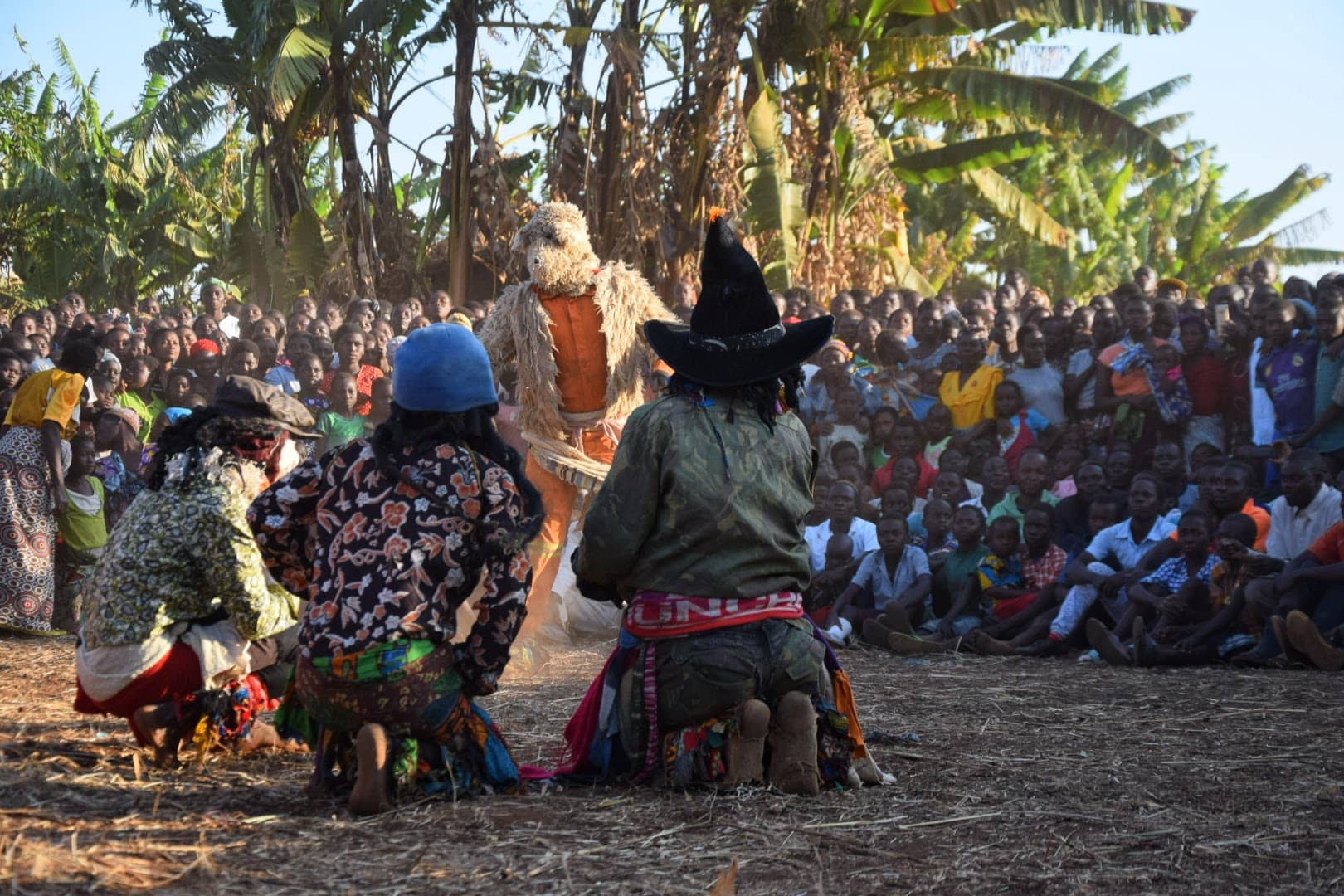 Climate: Subtropical
Currency: Malawian Kwatcha (+/- 730Kw to 1$ – 840Kw to 1€)
Visa: 30 days/75$ on arrival for most countries
Population: 18.62 Millions (2017)
Population Density: 129/sqKM
President: Peter Mutharika (since May 2014) – DPP (Democratic Progressive Party)
Resources: limestone, arable land, hydropower, unexploited deposits of uranium, coal, and bauxite
Mandatory Vaccinations: None (unless coming from a Yellow Fever Country)
Recommended Vaccinations: Hepatitis A, Typhoid, Tetanus and Poliomyelitis (read more here)
If you want to have in-depth knowledge of Malawian history and culture, we recommend this list of books about Malawi.
---
How much does backpacking Malawi cost?
Budget (Local Guesthouses/Camping + Hitchhiking/Cycling): 8/10USD x day
Backpacking (Local Transports/Backpackers dorms or rooms): 25/50USD x day
Splurge (Private Transports/Hi-Range Accommodation): 150/∞ USD x day
Suggested Itinerary in Malawi
Malawi is a small country dense with points of interest and "tourist attractions", although many of those are still off-the-beaten-path there are many paradisiac spots that might glue you to them for several days.
You might start with an idea and then find your balance between the natural laziness inspired by some locations, the stress (but also the adventure) of public transport and roads, and the will to explore more of this beautiful and diverse country.
This down here is just an outline, based on our personal experience, of two weeks itinerary in Malawi. It can be easily reduced to a 10-days itinerary by eliminating the time-consuming trip to Likoma.
Day 1 – Arriving in Lilongwe
Day 2 – Getting to Cape Maclear through Dedza and Mua, visit the mission of Mua on the way
Day 3+4 – Stay in Cape Maclear
Day 5+6 – Move to Nkhota Kota or Senga Bay (by bus, car, or ferry if you time up)
Day 7+8+9 – Reach Likoma if you can and stay there until the next ferry
Day 10 – Nkhata Bay or Mzuzu
Day 11 – Livingstonia
Day 12+13 – Nyika Plateau
Day 14 – Back to Lilongwe
---
Things to do in Malawi
Hiking – Livingstonia, Nyika, Mulanjie, Zomba
Kayaking, SUP – Likoma, Nkhata Bay, Zulunkuni (careful with crocodiles)
Diving – Cape Maclear, Likoma, Nkhata Bay
Swimming – Cape Maclear, Likoma, Nkhata Bay, Senga Bay, Nkhotakota, Usisya, Chinteche
Cycling – Mzuzu, North Coast (a bit everywhere)
Safari – Vwaza, Nyika, Liwonde NP, Kasungu NP
Culture – Dedza, Mua Mission, Livingstonia
Festivals – Lake of Stars (Sep), Lilongwe Jazz Festival (Aug), Tumani Refugee Camp Festival (Oct), Traditional Festival (mainly July/Aug)
Transportations in Malawi – getting in and around

There are many ways to move around Malawi, getting around this relatively small country is not difficult when compared to most African countries.
---
Getting in Malawi
Malawi borders Tanzania, Mozambique, and Zambia – there are many border posts, and all of them issue visas on arrival. The main airports are Lilongwe and Blantyre, your best bet for international flights will be Lilongwe.
London is a good starting point to get in Malawi via Johannesburg, in South Africa. Daily flights are operated by South African Airways and British Airways, leaving London in the evening, and arriving in Jo'burg the following morning.
Connections from Johannesburg to Malawi are operated by South African Airways daily to Lilongwe and three times a week to Blantyre.
Other parts of Europe are well connected with Kenya Airways flying via Nairobi and Ethiopian Airways via Addis Ababa (great deals from Rome).
If you are coming from North America, you could fly direct to South Africa or pass through Europe (most likely London).
We recommend using Kiwi.com as a tool for such fly searches, as it is the most powerful available and with the widest range of options. You can search flights straight from the link down here.
Check your flight to Malawi with Kiwi.com

The Ilala is like a blood cell, bringing the human life stream, across the lake, day by day, night by night, since 1951.

In its one week round trip, this kind of mythical boat brings people and goods in the most remote corners of this huge lake. It's arrival is always a sensation, all the village is excited and busy, many come on board sailing towards it with any means available, even broken surfboards and wooden planks, just to have a drink on the upper deck of this ferry full of symbolic value.

Most of the places where the Ilala stops indeed have no jetty. Folks and stuff is moved pretty acrobatically from the ferry to smaller boats… Even boats themselves are moved from the big boat on to smaller but yet bigger boats – if that does make sense ???? – and then hens, goats, bicycles, baskets of dry fish/fruit/vegetables, and crates up crates of beer.

The Ilala is a window through which gaze around the whole of Lake Malawi, at sunset we see dozens and dozens of fishing boats rolling away towards the horizon, with their loads of human emotions ready to face yet another night in the vast solitude of the lake (read more…)
The MV Ilala, formally Ilala II, is operated by Malawi Lake Services and is based in Monkey Bay. Its weekly round trip starts on Friday (8 am) from Monkey Bay, where the boat returns on Wednesday at 8 pm, after having circled the lake for its 11 stops, getting as north as Chilumba.
Another boat, the Mozambican Chambo, runs trice a week from Cabue in Mozambique to Nkhata Bay through Likoma and Chizumulu. The Chambo is not as safe and reliable as the Ilala, so mind the risk if you go onboard.
Both the Ilala and the Chambo are amazing experiences itself and the best way to get to the inhabited islands of the lake, Likoma and Chizumulu. While the ships are often late (sometimes even 24 hours), they remain the most important means of long-distance transport for people living on the lake coast. Check the Ilala schedules here, but don't trust them 100% (especially if there's bad weather).
Read our full guide about the Ilala and Chambo ferries
Long Distance Buses and Minibusses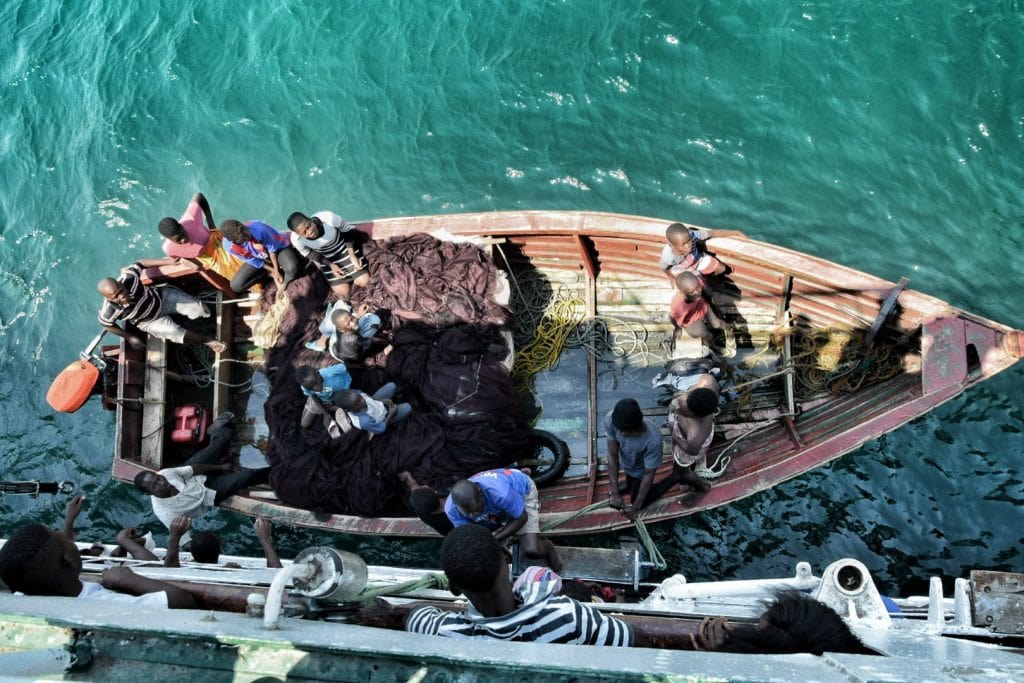 There are two major bus companies in Malawi, Axa, and Sososo – both have a very thin online presence. The best approach is trying to call or go to their office if there's one. For example, the Axa coach from Lilongwe to Mzuzu leaves from the city mall in the afternoon, while the Sososo leaves from the Game complex departing morning at 7 am. Boarding the is 6:30 am.
It is not easy to figure out these pieces of information, as things always change, your accommodation should be able to provide some help. Otherwise rely on forums or Facebook Groups (Expats Malawi is good).
Another way to get around in Malawi is by local minibus, this might be a bit easier to catch but probably more "adventurous". Local minibusses in Malawi work just as they do in most African countries, they have points of gathering and departure in every town, but you can also catch them on the road. They usually (but not always) state their destination on their windscreen.
With the advantage of shorter distances between points of interest characteristic to Malawi, minibusses can be a good choice for those backpacking Malawi.
Minibusses are cheaper than coaches but you have to be prepared to bargain, a one hundred-kilometers-ride should cost you no more than 3,000 Kwatcha. Price increase for rougher roads, bulky baggage, or unaware azungu. Another downside of this kind of transport is that they are usually uncomfortable, slow (because of the many stops), crammed with people, and generally unsafe (road accidents are not so rare and breakdowns even less).
---
Hitchhiking in Malawi
Hitchhiking in Malawi is incredibly easy and generally safe, a great way for those backpacking Malawi on a real tight budget. Most people with some – even imaginary – space in their vehicle will give you a ride.
Some might want a small contribution, some might try to scam you, some won't accept any money – the best practice is to clarify it immediately while trying not to be impolite.
We always try to leave something (besides that time when we were taken by a member of parliament…). Avoid hitchhiking at night and don't go with drunk people.
Overlanding Malawi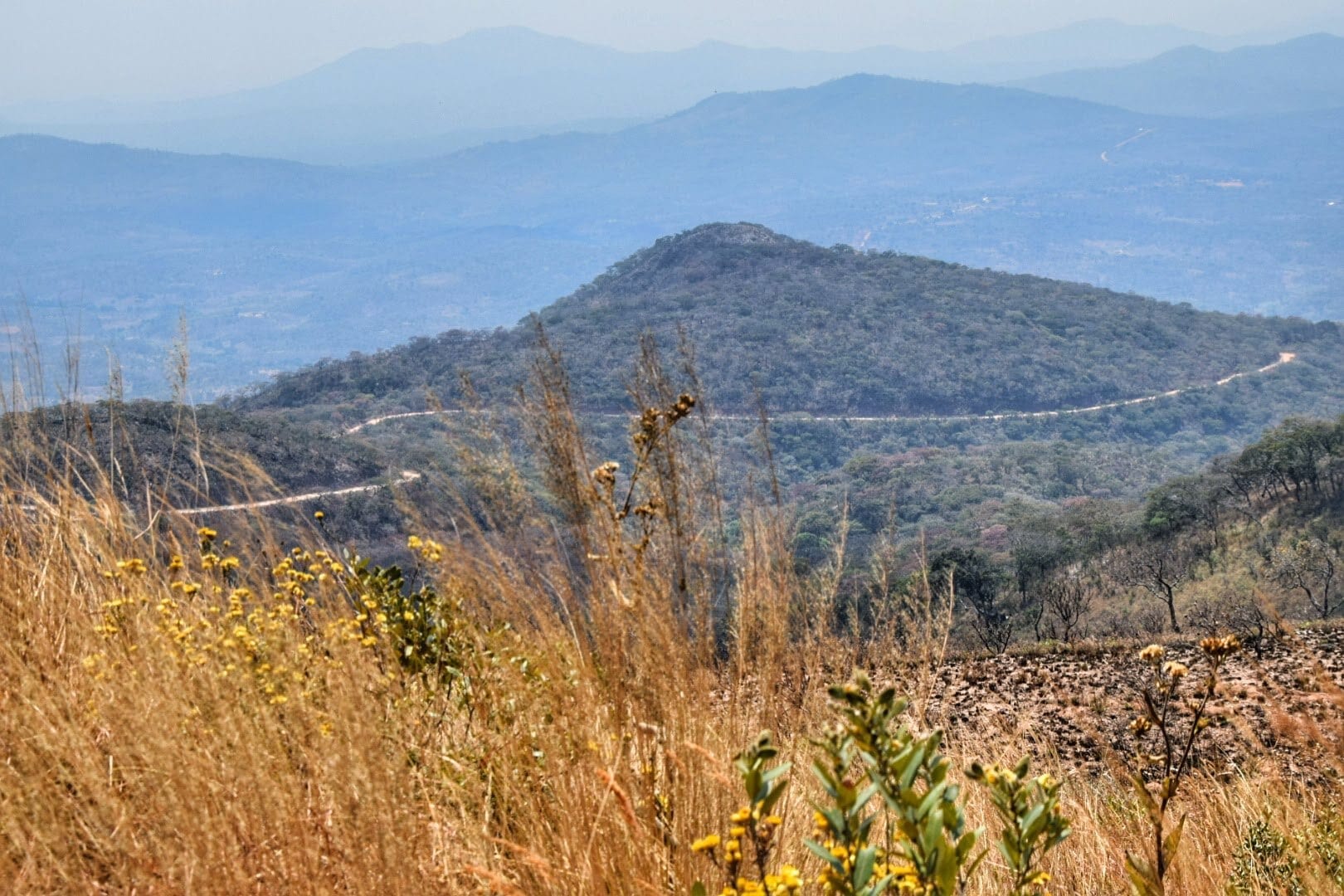 Malawi can be greatly enjoyed also by car. Any kind of vehicle will be good enough to bring you all around the lake and to most of the southern tourist sights, while a 4×4 is needed for Nyka Plateau and some other remote areas. There are many decent campsites for overlanders scattered around Malawi.
Petrol in Malawi costs about 1,000 kwacha per liter and can be purchased from service stations (near major towns or crossroads) or in shops or stalls in the villages, ask the locals.
Foreigners with European driving licenses are allowed to drive in Malawi for 90 days, after that you'll need an international license or a Malawian one. Cars can be rented in the major cities, Lilongwe, Blantyre, Mzuzu – you can ask your accommodation for help.
Cycling through Malawi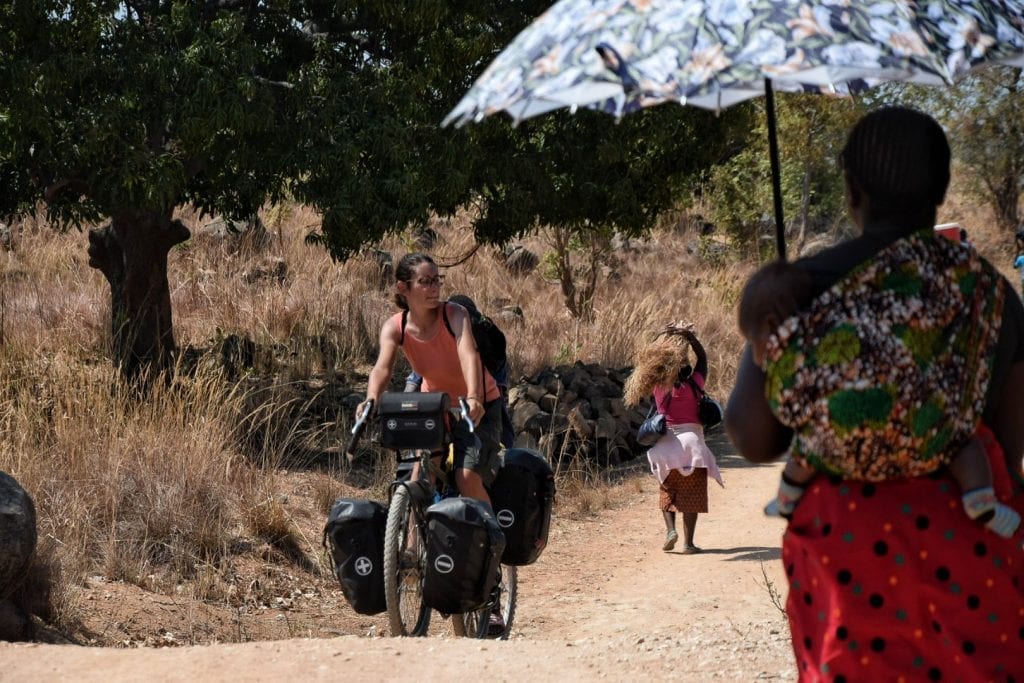 Another great option to get around in Malawi is on a bicycle, the distances are never too big and the scenery is often spectacular.
Malawi has either decent tar main roads and an extensive network of side roads, dirt tracks, village paths, and such. The main roads M1, M5, are paved and good, traffic can get bothersome around Lilongwe and along the Southern shores of the Lake, but never too heavy.
When cycling in Malawi, the best option is to stick to side roads and village paths, Google Maps doesn't know the majority of them but OpenStreetMap is surprisingly good.
Accommodation in Malawi
Malawi is dense with attractions and points of interest, although not certainly booming with tourism (yet), Malawi has a huge potential as a tourist destination.
The few that didn't fail to notice this, mostly foreigners, have built a small but extensive network of lodges and backpackers accommodations, somehow supporting and promoting each other covering most of the key locations of the country.
This makes Malawi a country easy and fun to travel for the average backpacker if you stick to backpacker accommodations and lodges traveling in Malawi can be quite comfortable compared to many African countries. You could easily get your banana pancake every morning if that's your style.
We think though that a traveler should be aware of the bubble he/she is enveloped in when hopping from one hostel to another. If you want to experience the real Malawi you need to get out of your lodge, failing to do this is a big miss.
Backpacker Accommodations in Malawi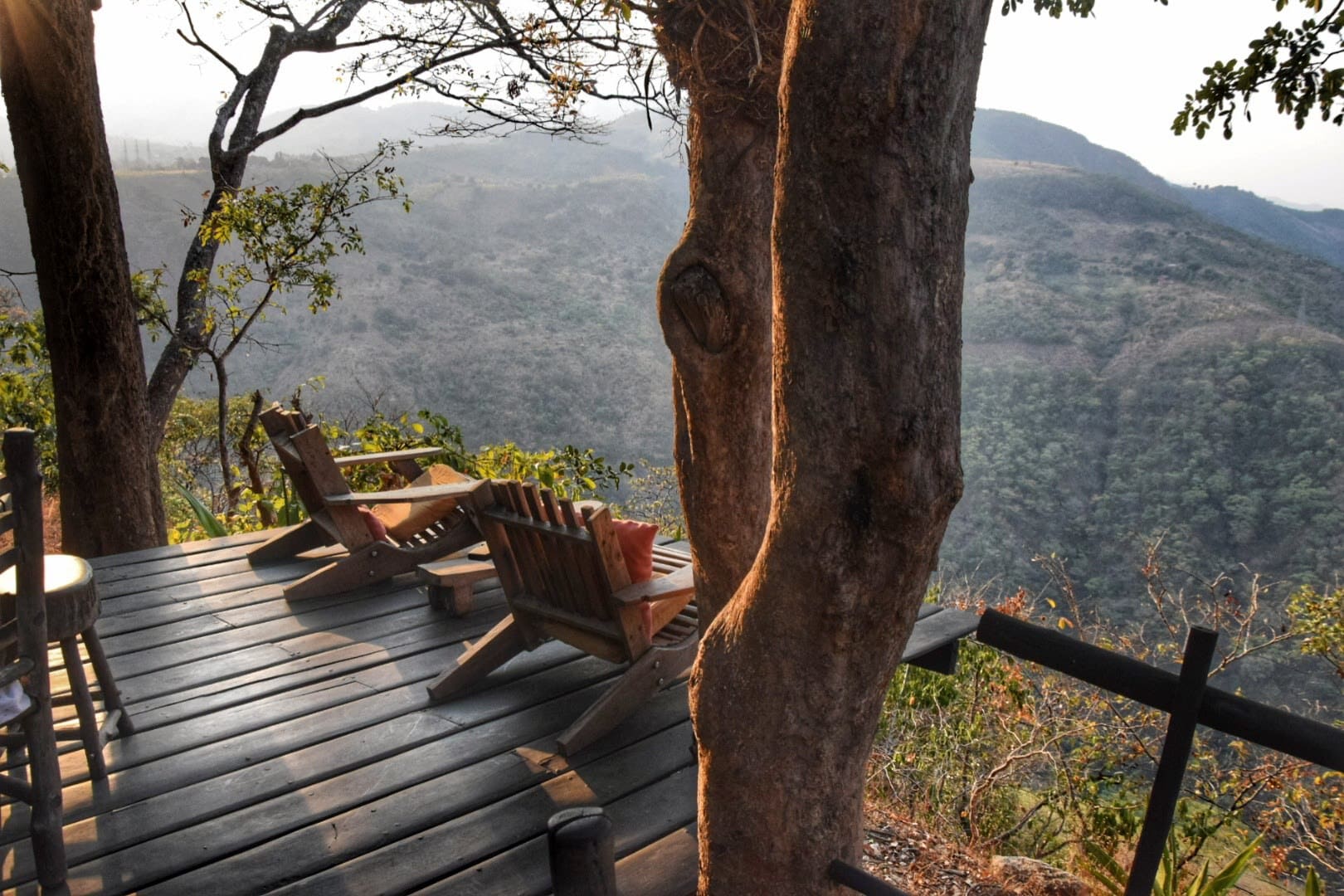 Backpackers and budget lodges in Malawi have an average cost of 30$ per chalet or tenets camp (single/double – shared bathroom), 45$ for an en-suite, 5$ per person to camp.
They always have restaurants and bar, some are managed pretty well, some others are a bit run-down – those places pass on different hands quite quickly. A few places on the lake have free-to-use kayaks, SUPs, and snorkeling gear.
Campsites in Malawi
Many locations have at least one lodge which allows camping, not all of those anyway are accessible by a wheeled vehicle, especially in the north.
Most campsites do not have a shared kitchen or barbecue facilities, so South Africans will have to be self-supported for their braai. Campsites charge between 5$ and 10$ per person.
Local Guesthouses in Malawi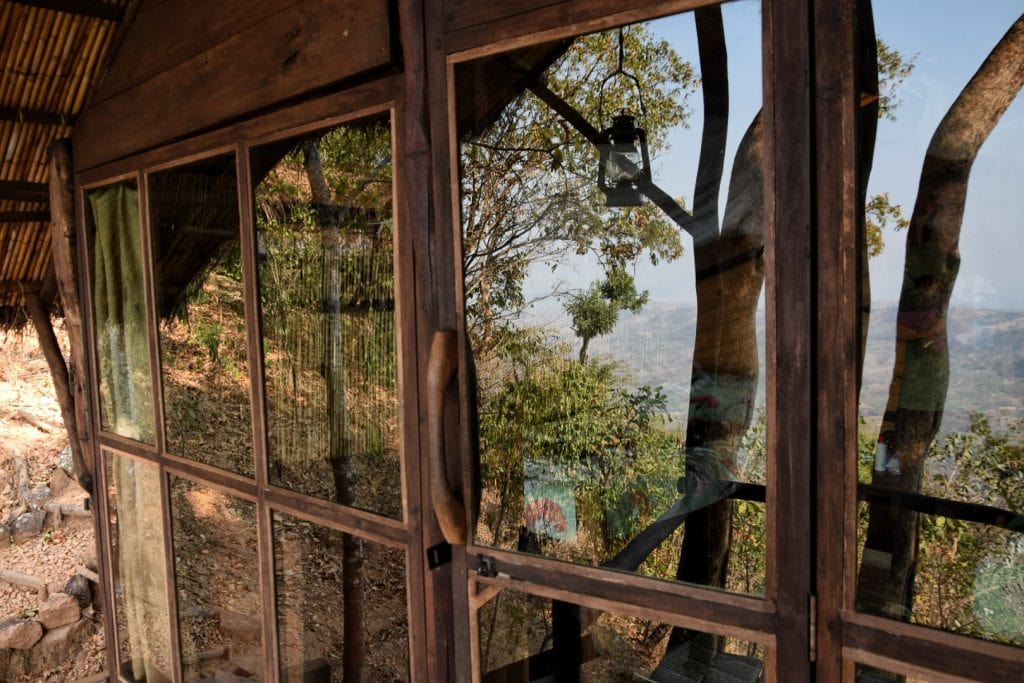 Guesthouses used by the local Malawians, called Rest Houses here, are much cheaper than backpacker lodges and often surprisingly good in value.
A double room with mosquito net and fan, en-suite bathroom, and usually a good and clean bed costs between 4,000 and 10,000 Kwacha (5$ to 15$).
Malawian rest-houses are everywhere, each decent-sized village has at least one or two. They usually don't have food or drink, so you'll have to rely on the nearby village. A good chance to experience Malawian life and food.
---
Mid-Range and Upscale Lodges and Resorts in Malawi
Luxury accommodation is available in Malawi, places like the Kaya Mawa in Likoma go for 850$ per night, but there are (almost) equally luxurious resorts for 100/150$ per night. Food is obviously more expensive here but also higher quality.
One of the most exclusive resorts in Malawi is the Blue Zebra Lodge, located in the uninhabited Marelli Islands, accessed via Salima/Senga Bay.
Wild Camping in Malawi

Malawi is a pretty densely populated country. It is quite hard to get an isolated and quiet spot for wild camping in the south, while it is easy and worth in the mountains near Nyika.
Beaches, if they are accessible, always have a village nearby or at least some fisherman activity. It's advisable to ask someone before camping on a beach.
---
Staying with Locals in Malawi
This works especially well for those cycling in Malawi (for every one cycle touring in Africa actually). If you really are on a budget you can always ask around a small village or a single homestead or compound to camp there.
Like everywhere in Africa you'll be treated as a guest, with good chances of getting a bucket of water to wash yourself and the great opportunity to talk and interact with the Malawians.
It's basic etiquette to leave some money (better to give it to the women) and share some food if you have any.
---
Backpacking Vibe in Malawi
If you are looking for the typical backpacking vibe, the best places to go are Mgoza (Cape Maclear), Mayoka Village (Nkhata Bay), Mushroom Farm (Livingstonia).
Some of these places are so good that several digital nomads ended up using them as a semi-permanent base – after all, who doesn't want to live in a beautiful and cheap country while earning dollars online? That's what is called "geoarbitrage".
Geography of Malawi

Malawi is dominated by its unique lake (more about it later) but that's not the only interesting geographical feature of this small landlocked country. The geography of Malawi is pretty diverse for such a small country (at least when compared to its neighbors).
The whole nation constitutes the southernmost branch of the Great Rift Valley, which is a sort of geological wound, like an immense scar, extending from Lebanon to here, which will in a distant future separate the African plaque into two distinct ones
The western area, from Lilongwe to Mzuzu, lies entirely above 1000 meters on the Southern African Plateau, vegetation is bushy but greener and more fertile than Zambia. The landscape here is not exciting, with the only diversion consisting of scattered rocky hills (similar to south-African kopjes).
South-Eastern Malawi has a lower altitude with the Lake Malawi at its lowest and the solitary peak of the Mulanjie as the highest point, surprisingly, in the whole country. The small plateau of Zomba is another notable feature, point of interest, and tourist attraction of Southern Malawi.
In the northeast of the country, the mountainous area of Nyka National Park dominates the landscape with its unique grassy landscapes. This massif drops quite abruptly into the lake, lush tropical vegetation wet with plentiful streams, especially of course in the rainy season. This is one of the most beautiful parts of Malawi.
Lake Malawi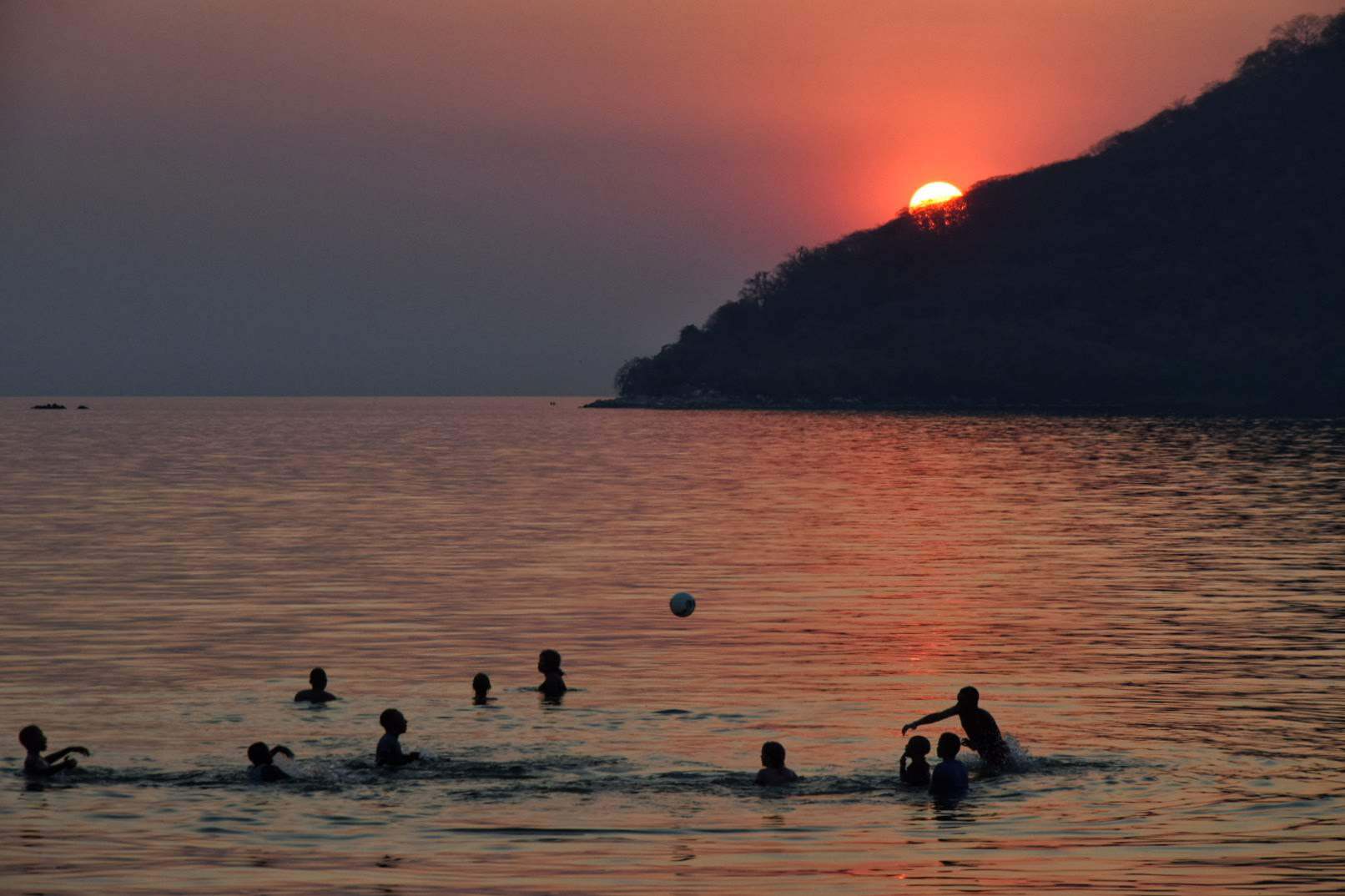 Lake Malawi, also known as Lake Nyasa or Niassa, deserves a separate mention. About 580 kilometers (360 mi) long and 75 kilometers (47 mi) wide at its widest, with a total surface area wider than the island of Sicily, Lake Malawi is the fourth largest freshwater lake in the world by volume, the ninth by area, third by depth (706 m/2,316 ft).
Lake Malawi is a jewel still well kept that will amaze any traveler – backpacker, cycle tourer, overlander. The third biggest freshwater lake in Africa is an astonishing body of water, a totally unique feature of this planet we are hosted on. Its humanity lives here a relationship of dependence and respect towards its dangers with the lake but still not one of employment. Lake Malawi's shores are still pristine and the touch of its people is still gentle.
Almost untouched beaches, spectacular rocky shores, and a thriving fishermen's culture in a unique and diverse mix of baobab-covered bush and subtropical jungle, make Lake Malawi one of the most beautiful gems of Africa.
In our 20 day itinerary of Lake Malawi we alternated cycling and "backpacking" via the two operating ferry boats serving the communities of the lake, the Malawian Ilala, and the Mozambican Chambo.
A great part of the lakeshore is also easily accessible Overlanding by road but the ferry, especially the Ilala, is a unique perspective, brings you to faraway places and it's the "only" way to reach a few remote and unique spots, like Likoma Island.
Learn more about the unsolved mystery of the Malawi cichlids in our post about
The Portuguese trader Candido José da Costa Cardoso was the first European to visit the lake in 1846. David Livingstone reached the lake in 1859 and named it Lake Nyasa. He also referred to it by a pair of nicknames: Lake of Stars and Lake of Storms. The Lake of Stars nickname came after Livingstone observed lights from the lanterns of the fishermen in Malawi on their boats, that resemble, from a distance, stars in the sky. Later, after experiencing the unpredictable and extremely violent gales that sweep through the area he also referred to it as the Lake of Storms.
Safety in Malawi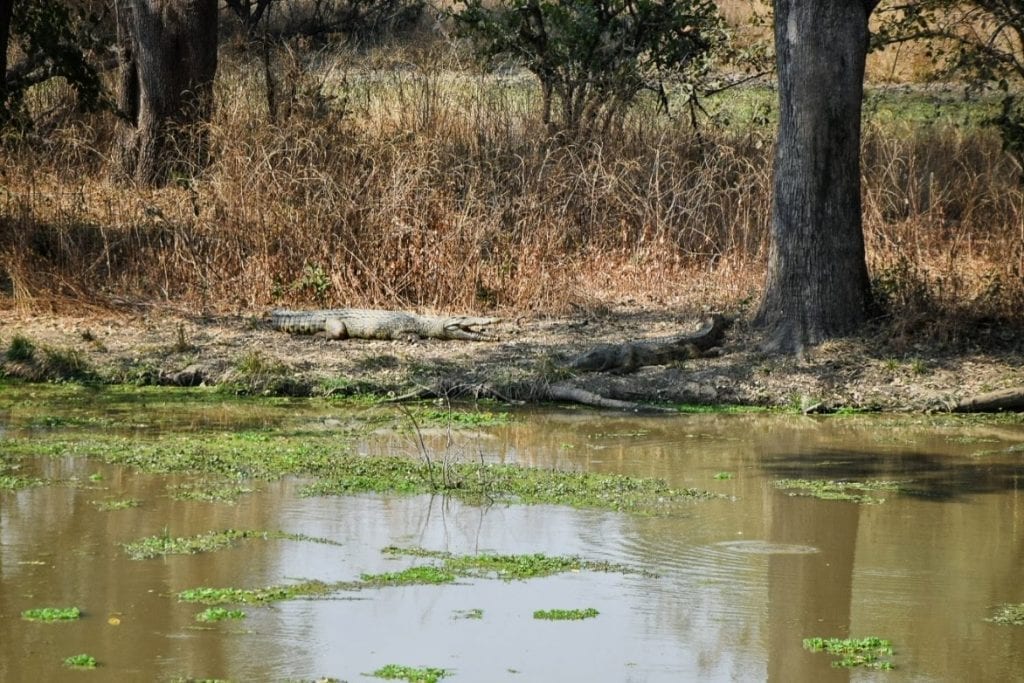 Thefts, robberies, or attacks are very rarely (if ever) experienced in this area, in general, the whole of Malawi can be considered pretty safe for tourists if the obvious concerning precautions are applied. Using a good anti-theft backpack is a good idea, especially when traveling by public transport.
Scams happen but usually, those are just overcharges for a product or service, if you want to buy some souvenirs or go on an "unofficial" tour, try to understand what a fair price for that will be by asking around. Always bargain reasonably and never accept the first price.
---
Crocodiles and other Dangerous Wild Animals in Malawi
The real dangers of Monkey Bay and Cape Maclear belong to the animal kingdom, specifically to the world of big creatures and those of the very small ones. The smaller one is actually the most dangerous
Despite what Malawians and lodge managers say, crocodiles are very common on Lake Malawi, especially in the South. We heard of three Malawian persons killed in the last month in the Cape Maclear area and we also got to personally experience the thrill of meeting a big "presidential" croc at about 3 meters distance.
We are kayaking the rocky bay at the back of the Mufasa Lodge in Monkey bay, long and thick underwater weeds scrape the bottom of our plastic boat, locals fish from the boulders and wash themselves in the placid waters. While slaloming through the islets we surprise it, and it surprises us…

It is big, at least 3.5 meters long, we make a quick contact with its yellow eyes, eyes from another era of this planet, eyes that install ancestral terror… then it goes into the water, as quick as a demon of the human mind. Will it run away or come after us? Elena panics, I try to calm her down and calmly but steadily we resume paddling towards safety. We have to cross the underwater forest again, can't help but think this is perfect hunting ground for a prehistoric monster.

We tell some locals playing around there, they say they know him "the small one"… "no bro, it's the big one" I say. Their faces change for a moment, then one recovers his guts and goes "I'm not afraid! It's my friend". "Good for you brother, I hope you won't be the next meal".

Once back at the lodge, we realise we were in a military area, the president has a holiday villa there and access is restricted, we would have been arrested if had lended on that nice beach. Great the lodge people didn't tell us… we got to meet the Presidential Crocodile, a once in a lifetime opportunity. Too bad we missed the hippos.
Even though far to be considered "infested" crocodiles and hippos are a real concern of Lake Malawi you should be aware of. The government and tourism operators are trying to hide the real numbers but do not trust them and always be careful in shallow waters and isolated areas of the lake, especially when kayaking. Getting attacked while swimming from a busy beach though is almost impossible, so enjoy it.
Bilharzia in Lake Malawi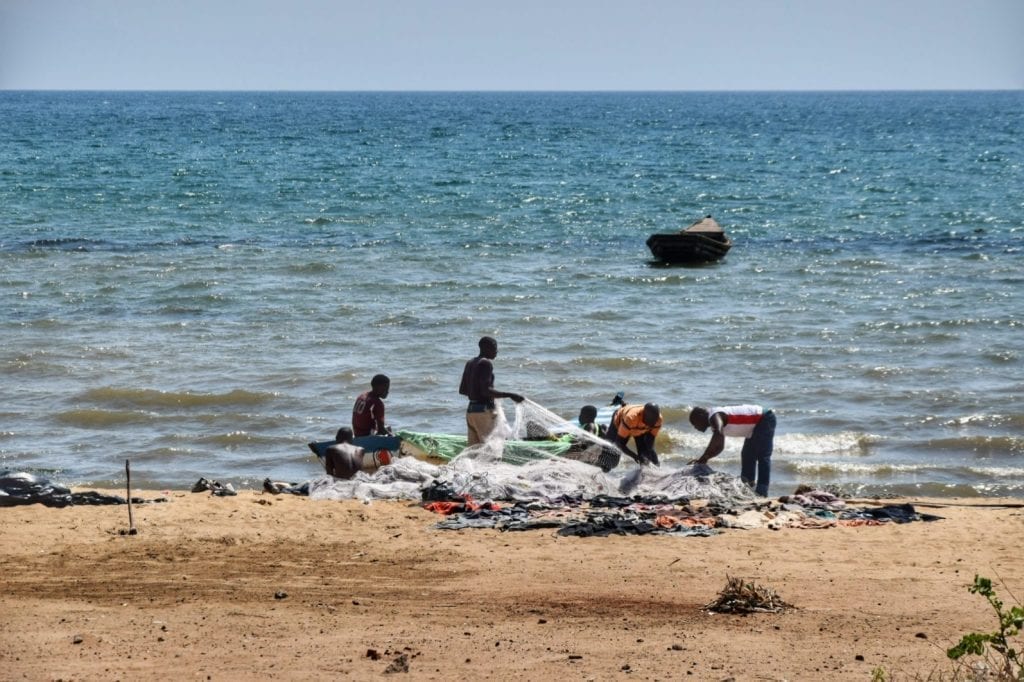 Some areas of Lake Malawi are contaminated by a creepy parasite. Bilharzia, also known as snail fever or schistosomiasis, is a disease caused by parasitic flatworms called schistosomes.
The disease is spread by contact with fresh water contaminated with the parasites. These parasites are released from infected freshwater snails.
The urinary tract or the intestines may be infected. Symptoms include abdominal pain, diarrhea, bloody stool, or blood in the urine.
Those who have been infected for a long time may experience liver damage, kidney failure, infertility, or bladder cancer. In children, it may cause poor growth and learning difficulty.
All these might seem scary, but actually bilharzia is a very remote danger to the well-informed tourist. First of all, bilharzia is very easy to treat – be sure to buy one of the two drugs available, praziquantel or oxamniquine, available at any Malawian pharmacy.
Those medicines, especially the praziquantel, are 100% effective and very safe for the organism, you'll have to assume your dose in one go six weeks after your last contact with the lake water. If you don't want to assume a drub without being sure you need it, you can get tested for bilharzia at any hospital in Malawi.
With the stringent policy of controls recently adopted by the Lake Malawi National Park authorities, bilharzia incidence in Cape Maclear has been greatly reduced, with the last case being reported in 2017.
Monkey Bay, on the other hand, still has it. In non-touristic areas of the southern part of the lake, the incidence is still pretty high.
Anyway, don't let bilharzia scare you and ruin your enjoyment, just treat it after you'll leave the lake and you will most likely never ever feel any of its effects.
Malaria in Malawi
Malawi is one of the countries with the highest number of malaria cases in the whole world. On the lake and lowlands, risks are pretty high even in the dry season, while at altitudes above 1,200 meters the dangers are reduced, although still present.
As you should know, there is still no vaccine for malaria, although one is being tested recently, so the only way of avoiding the nastier forms of malaria is taking prophylaxis.
Keep in mind that taking malaria Prophylaxis won't prevent you from getting malaria! What the prophylaxis does is to protect from the most deadly forms (like brain malaria) and to soften the symptoms if you get it – Elena got malaria in Congo while taking the prophylaxis!
Moreover, most doctors do not recommend taking any malaria prophylaxis for more than three months in a row, because the drug could permanently damage the body. If your stay is short term though, we definitely advise taking malaria tablets.
If you don't want to take the prophylaxis, be sure to cover your body at dusk and spray a ton of repellent. Look for guesthouses with mosquito nets.
We recommend buying some Cortem for an emergency, but it's most advisable to head to one of the many local clinics if you feel sick… go as soon as you accuse the first symptoms – they'll test you for free and treat you for cheap, no one knows malaria better than those doctors.
If you are traveling in remote areas, consider buying a self-diagnose malaria kit to test yourself, those are said to be reliable. If it's positive, get as fast as possible to a health center or take your Cortem.
Food in Malawi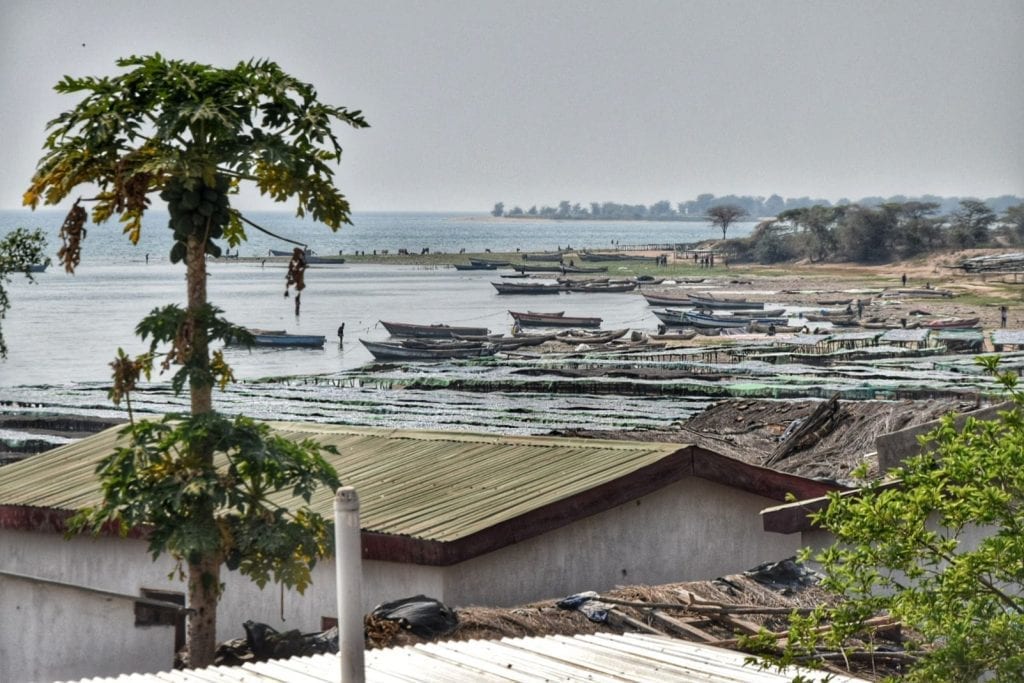 Agriculture in Malawi is more developed, and the land more generous compared to neighboring African countries, the food though is as monotonous as Zambia or Zimbabwe, Nsima (local maize meal) or rice with meat bites (usually goat or chicken) and vegetables – sometimes beans – that's the average Malawian everyday diet.
A dish of Nsima and relish can get as cheap as 800 Kwatcha, 2,000 Kwatcha in a better restaurant (where you'll probably get more meat). Muslims are a small but significant percentage of the population, so there are quite a few halal restaurants. Vegetarians will get Nsima with vegetables, sometimes eggs.
In backpackers' accommodations and lodges, the usual international cuisine is served, hamburgers, omelets, pizza, pancakes – quality varies from very poor to great, prices from 3,000 to 10,000 Kwatcha or more for a dish (4$ to 15$). Fish is great around the lake (only chambo and … though)
Streetfood mostly consists of very widespread fried-potatoes stalls, cooked in an iron pan with wood-fire, they are often served with cabbage and tomato salad and are incredibly cheap. The same style of cooking for the rarer pork meat – be careful with that, hygiene is not great and meat is poorly preserved due to the lack of electricity.
Other super-cheap street snacks are samosas and fried dough balls, sold usually by roaming kids along the road.
The fruit is seasonal with mango as the protagonist, Malawi is indeed covered with Mango trees. The Mango season starts in November. Besides mangoes, the usual bananas (many types), rare apples, and hard-to-find baobab fruit.
---
Connectivity in Malawi
WiFi in Malawi goes from very rare to non-existent. The only place with free wifi we could find are Mogza Lodge (good location for digital nomads), and FuJa Camp in the north, most of the other lodges have paid WiFi – usually 2,500 Kwatcha for 1 Gb – even this is sometimes painfully slow.
The two mobile companies operating in Malawi are Airtel and TNM. Getting a local SIM card in Malawi is easy, the whole process takes about 20 minutes, you'll need to have your passport or a copy.
1 Gb weekly is 2,500 Kwatcha with AirTel, we both had problems with our AirTel cards but anyone else was fine. Network coverage is pretty good. It is now available a TNM unlimited data, it is called Pamtsetse, 6000 kwacha weekly, 1000 daily.
Climate and best times to visit Malawi

Malawi is a subtropical country laying on the Southern hemisphere. Winter (June, July, August) is very dry and moderately cooler. At high altitudes, it can get very chilly at night.
Westerly wind blow throughout June and July, sometimes strong enough to make the usually calm waters of the lake quite dangerous to cross. Winds usually calm down in late August.
Summer is the wet and hot season, rains are heavy especially in January, February, March but it still rains throughout spring until May. The wet season though is a great period to visit Malawi, which is lush and verdant during these times of the year. It's pretty hot and humid down the lake though.
Overall, there's no best time to visit Malawi, it really depends on your preferences, it's beautiful all-year-round. Cycling Malawi though, is definitely more convenient in winter though, because of the better road conditions and milder temperatures.
---
Places to Visit in Malawi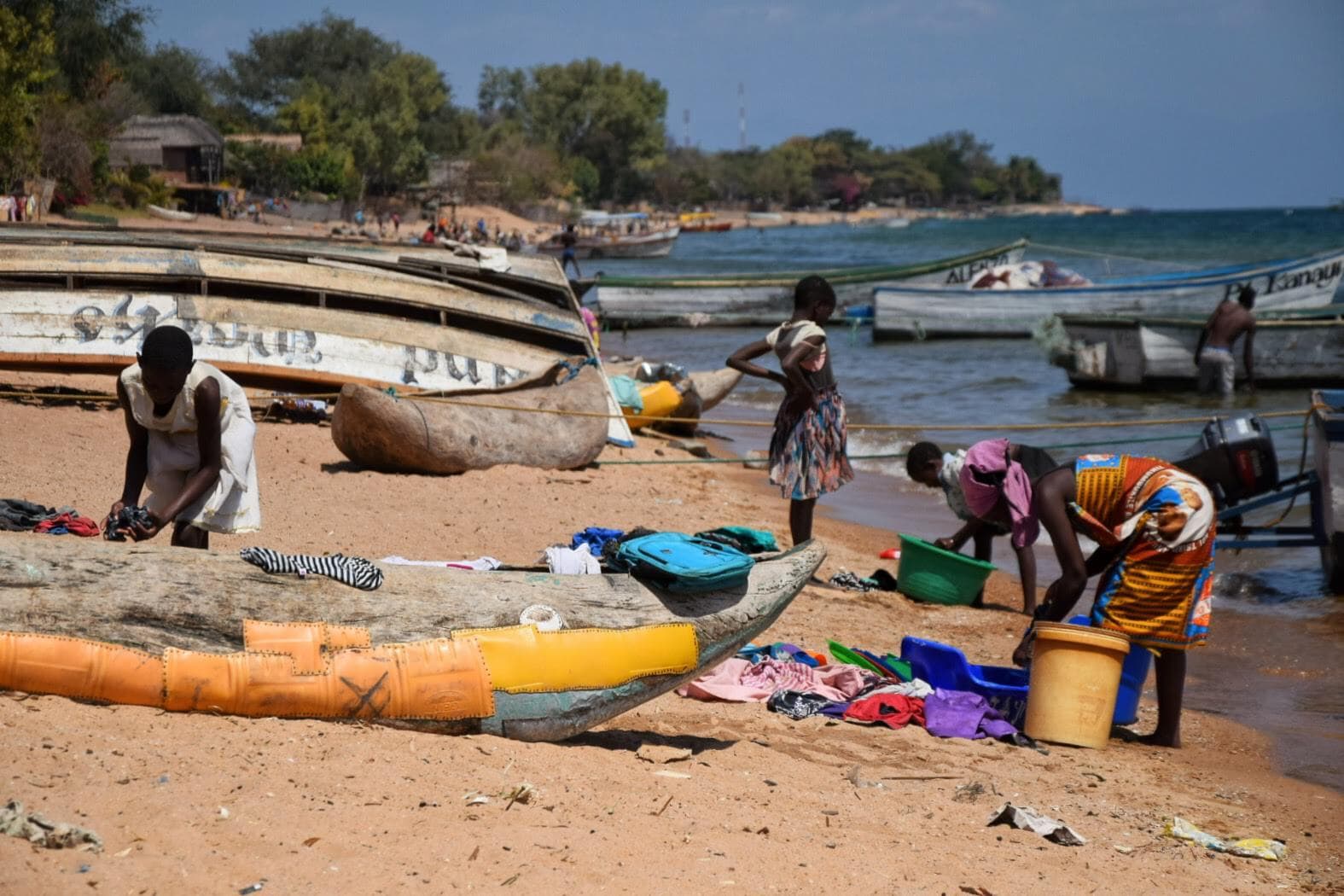 Cape Maclear, known also as Chembe is one of the most popular tourist destinations in Malawi. Situated on the Nankumba Peninsula (Mangochi district), on the southern end of the lake, it's the center of gravity of Lake Malawi National Park.
This busy tiny town is basically a strip of beachfront lodges and bars, a sandy road runs parallel to the 4km long beach, lined by small shops, stalls, and local houses.
What makes Cape Maclear so evocative is its lively humanity, busy with its daily chores on the light-gray beach, fishing, playing, washing stuff in the surreally calm waters of the bay, with the islands of Domwe and Thumbwe (Mumbo) as a scenic backdrop.
The few grocery shops are very basic, hard to find anything more than bread, biscuits, and eggs – but there's no lack of things to do in Cape Maclear.
Besides diving, you can rent kayaks or SUPs (no better place to learn Stand Up Paddling than these table-flat waters), swim, visit local craft shops, listen to the noisy Kid's Music Band, hike the National Park mountains, and plenty of other stuff (we'll dedicate another article to these activities).
From a historical perspective, Cape Maclear was the first attempted site of the Livingstiona Mission but was doomed to fail because of the high mortality rate brought by diseases.
Overall, Cape Maclear is one of our favorite places on Lake Malawi. There might be better beaches but, if you like to be immersed in Malawian culture and lifestyle, Chombe (Cape Maclear) is the right place for you.
Mgoza Lodge is our recommended place to stay in Cape Maclear, we spent 10 days there, aways felt home and welcomed and never got bored.
Our second favorite in Cape Maclear is the only lodge cheaper than Mgoza, the neighboring Malambe. A double hut is 12,000 Kwatcha here, about 17$, but the huts have no electricity or plugs and are pretty small. Very nice and cool though, made of reeds and straws. Malambe also has a small beachfront camping site for 4,000 Kwatcha per person. The restaurant doesn't have a big choice but the food is very good.
Upper-range lodges are the Gecko, Cape Maclear Lodge, and several others which we didn't visit – from 50$ to 200$ per room.
If you want to spend one or more nights in Monkey Bay (great idea if you're going to catch the Ilala Ferry), the best place is probably the Mufasa Beach Lodge.
Although runt pretty amateauristically, it is set in a great location. Camping or en-suite rooms are the best options also here, standard rooms are very grim.
If you stay at Mufasa, be careful not to go to the bay next to it, it's a military protected presidential villa in whose waters crocodiles and hippos roam free (personally seen from up-close!).
Check All the Accommodation Available in Cape Maclear!
Lilongwe

Honestly, Lilongwe didn't leave us with the wish of returning. The city is small and relatively quiet, but also pretty ugly and a bit dirty.
There are a few clubs with occasional live music in Lilongwe, and of course many bars and international restaurants, but that alone doesn't seem enough to justify losing one day in Lilongwe.
If flying in, you'll most likely need to pass through, otherwise, you can just avoid the city and spend your time elsewhere.
Have a look at the lodging options in Lilongwe
Dedza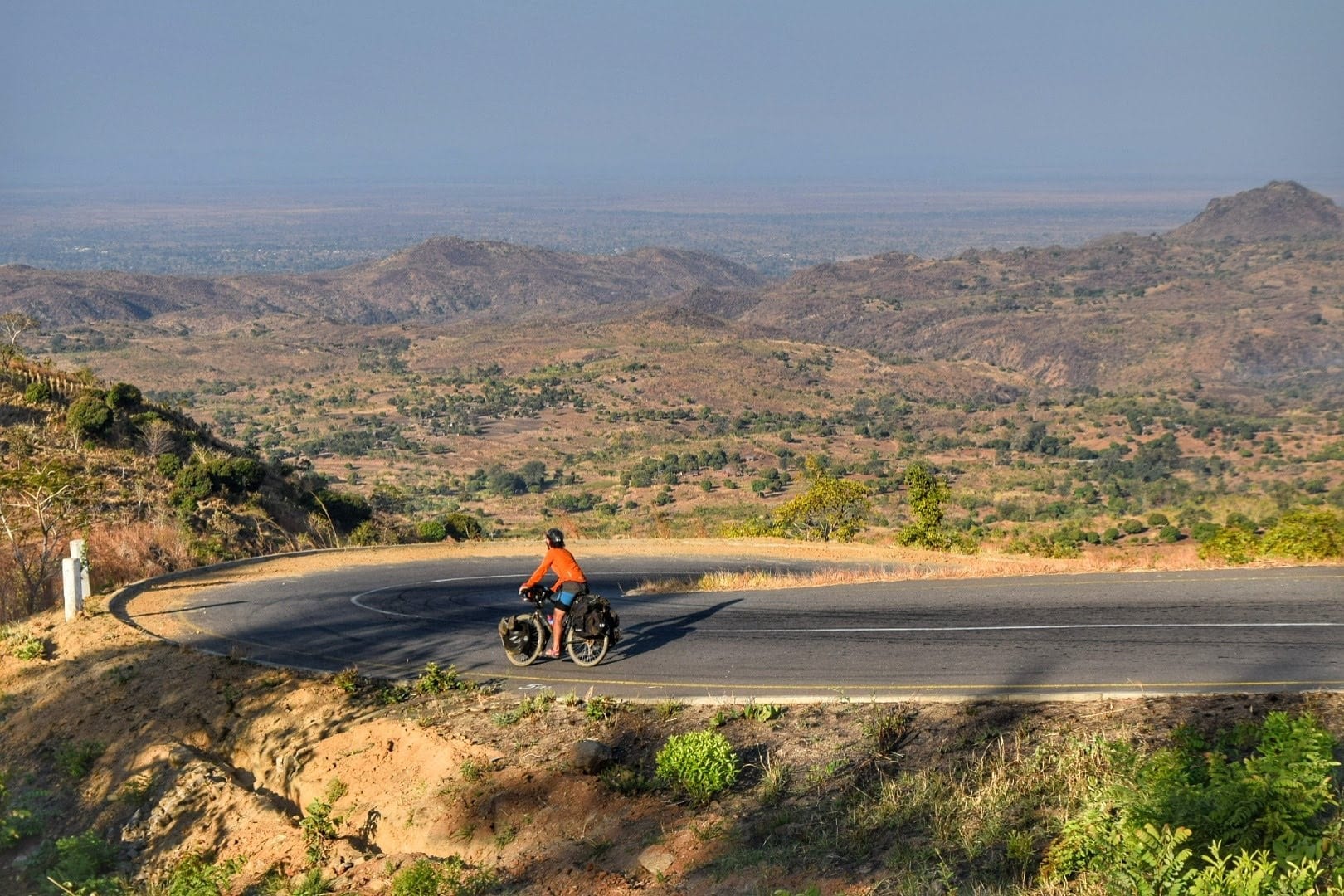 Located 80 km south-east of Lilongwe, Dedza is an interesting stopover to add to your backpacking itinerary of Malawi, if you have time.
At 1600m (5300ft) Dedza is the highest town in Malawi, sitting in a scenic landscape of forests and highlands, the road connecting Dedza and Golomoti (in the valley) is one of the most scenic in Malawi. Gorgeous views from the many switchbacks make it driving this road definitely worth it.
The Dedza area has been settled since prehistoric times and both old and new artistic traditions are still to be found. The local pottery is decorated with brightly colored designs or local scenes, they can be admired and bought at the factory shop.
The nearby Chongoni Rock Art, a UNESCO World Heritage Site, showcases artwork from much earlier times, dating from the early Stone Age onwards.
Likoma and Chizumulu Island

Covered in Baobabs and tall golden grass, the island of Likoma is an absolutely unique gem, its pristine waters and golden sandy beaches make it a leisurely off-the-beaten-path destination. The island is very tiny and about 9,000 people live on it, scattered a bit everywhere around the island.
The village of Nkwazi is the only place where to find shops, very small ones and with basic stocks. There are also two budget rest-houses in town and a couple of bars.
The lodges are always beachfront, a total of X sparse around all the different corners of the island. The two budget options are the Mango Drift (30$ double chalet with shared bathroom – 5$ x person for camping) and the Ulysa Bay Lodge (45k Kwatcha).
Mango Drift is set in a stunning location but is poorly managed, especially the bar/restaurant. They have free-to-use and well-maintained kayaks, soups, and snorkeling gear. A diving center is annexed, check our article about diving in Malawi.
Likoma can be reached by plane from Mzuzu or Lilongwe (150/200$ return with Ulendo) or by boat via the Ilala Ferry (once a week) or the Mozambican boat Chambo (twice a week).
Check our detailed travel guide of Likoma Island
Nkhata Bay

Nkhata Bay is the most touristic place in North Malawi, the shores of the lake are rocky and the water is deep here, with no Belharzia and fewer crocodiles. The waters of Lake Malawi are pristine as usual, the cliffs shelter the bay from the winds and cichlids are plenty.
The town of Nkhata bay is busy and well-stocked for Malawian standards, with big grocery stores, plenty of local bars and restaurants, and a nice market.
Accommodation options range from local rest-houses, very good value at 4,000 Kwatcha x room, but not on the beach, to backpackers lodges. The only local-run place on the lake is the One Love Camp, owned by a rastaman, very basic but nice and cheap.
Among the three backpackers, the Blue Moon, the Butterfly, and the Mayoka, the letter is the better runt. The Mayoka has a busy backpacker vibe, free kayaks, and such, a pizza night and other activities.
Besides the usual snorkeling and kayaking, other things to do in Nkhata Bay are visiting the local brewery, walk the town, taking a boat trip to the nearby fishing villages. In Nkhata Bay, some people will approach you trying to sell improvised tours, those can be a nice experience or a scam – trust your guts. We've been also offered a private show of a local music band and even a fake Gule Wamkulu, needless to say, we refused this circus.
We recommend you yo stay at Mayoka Village – You can book your stay here
Livingstonia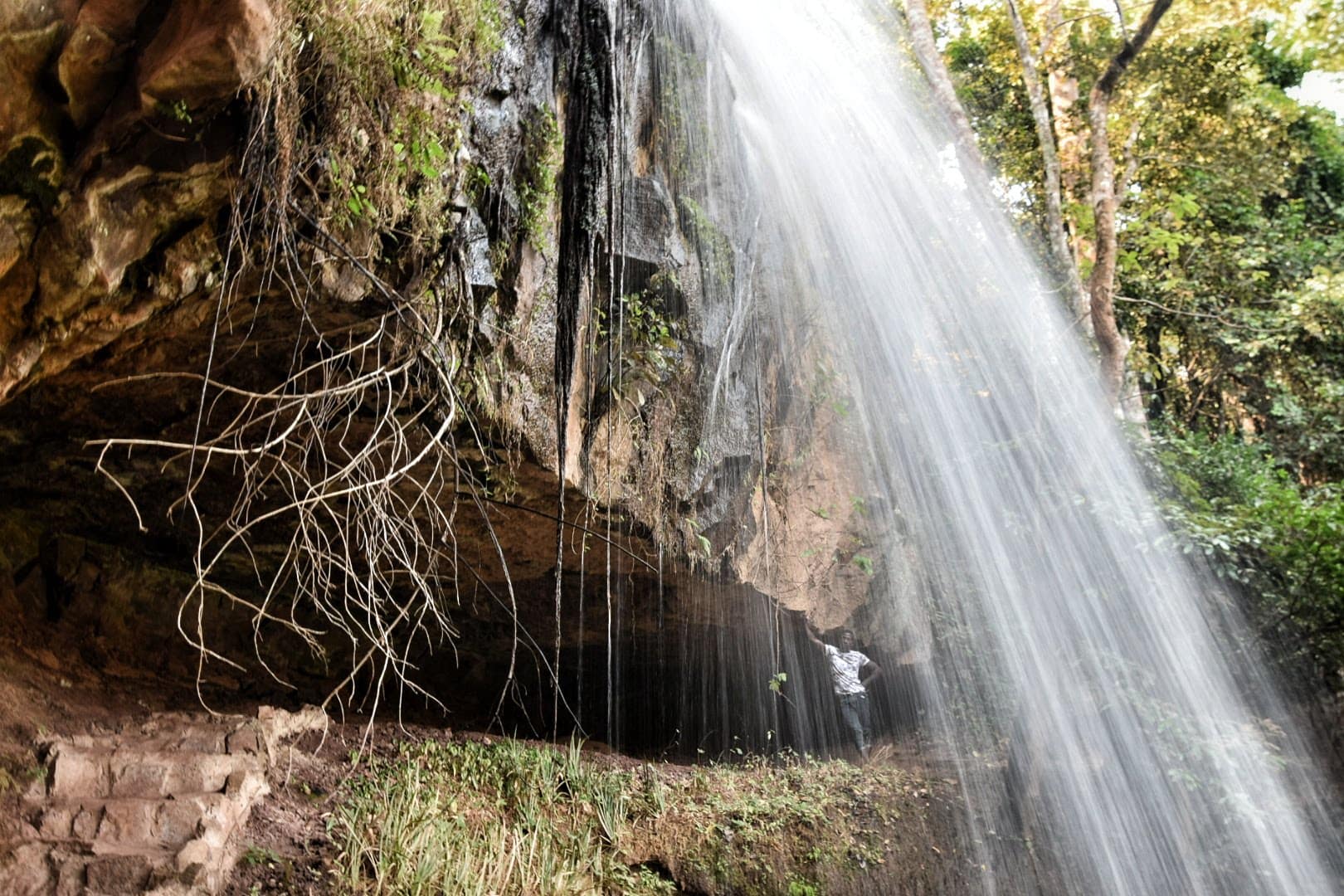 Livingstonia is the first white settlement in Malawi, a Christian Mission. The actual first site of the mission was Cape Maclear, but missionaries escaped to the highlands because of the high tolls demanded by diseases such as Malaria and Bilharzia.
The small town has a colonial atmosphere and a history museum, but the areas best tourist attractions are certainly in the realm of nature.
Indeed here the Nyika Plateau drops almost vertically into the lake, a scenic mountain escarpment with some big waterfalls and amazing views. Probably the best hikes in Malawi are in this area.
The 1/2 overnights from Livingstonia to Chelinda Camp up Nyika Plateau, and the coastal hike (also about 3 days) from Chitimba (the lakeshore village down from Livingstonia) to Usisya.
The easiest of the hikes take about 90 minutes from Lukwe and leads to the viewpoints on the nearby waterfalls and to the cave behind one of those, there's an entry fee of 1000 kwacha and local guides will try to make some bucks out of you by showing the way to the cave.
Great accommodation options are available near Livingstonia, the backpacking-vibe of the Mushroom Farm, and the chilled and incredible attention to details of Lukwue (closed at the moment). Those are both budget-friendly accommodations, but if you want to spend even less there's a local guesthouse in the town.
Livingstonia is reached by two roads: the road to Rhumpi is gravel but undertaking pavement (to be completed in 2022), it's a good and scenic road; otherwise, you can reach Chitimba from the main road (tar) and then climb up the steep 12km of rocky road to Livingstonia (Mushroom Farm and Lukwe are located along this road). Getting up this latter historical road requires a 4×4, motorbike taxis are available for 4,000 kwacha, hiking the road requires 3/4 hours (2/3 by loaded bicycle).
There's accommodation in Chitimba but we don't recommend staying in any of those places, except the Kings Highway camp, which is a great stop for overlanders.
Mzuzu
Mzuzu is the capital of North Malawi and the third biggest city in the country. Its population though, roughly 220,000 people, is still comparatively low and widespread, making Mzuzu a lively center of gravity but definitely not a crowded city.
Its setting is very pleasant, amidst the lush valleys of one of the greener parts of Malawi, a gap in the Viphya Mountains, while the temperatures are mitigated by the high altitude (1,250 meters).
There are several hiking opportunities straight from Mzuzu, with the Lunyangwa Forest Reserve immediately in the outskirts of town. This is a vast and wild mountainous area, full of different species of plants, reptiles (watch out for the poisonous snakes), insects, and birds.
The city itself is interesting, with restaurants, markets, and bars, but Mzuzu is especially great as a base to explore the surroundings, only 50km both from the wildlife park of Vwadza, and the clear lakes of the lake at Nkhata Bay. Nyka National Park and Livingstonia are also doable as day trips from Mzuzu.
Mzuzu is the only place with proper supermarkets and shops in North Malawi, which also makes it kind of a mandatory stop for Overlanding travelers.
We recommend staying at Macondo Camp and Italian Restaurant or at Umunthu (behind ShopRite in the city centre)
Nyika Plateau

Nyika is a wild mountainous area in the north and the first National Park in Malawi. Its altitude between 1,800 and 2,200 meters renders its features unique in Malawi.
A grassy plateau, covered in colorful flowers, treeless at its tops but surrounded by dense forest, a rare sight in Southern Africa.
Nyika National Park is also home to a great variety of wildlife: zebras, hyenas, leopards, bucks and antelopes, honeybadgers, civets, numerous birds of prey, and recently elephants and a lonely lion.
This gorgeous plateau used to be a hiking and mountain biking paradise, but the recent reintroduction of the elephants and the arrival of the lion from Zambia (on its own) changed the game a bit in Nyika National Park.
Roaming around unguided and unarmed is not safe anymore, so you should hire a ranger for your hikes or bike rides.
It can get quite chilly up here, so be sure to layer up and wear the proper clothes for hiking.
Staying in Nyika is not cheap, the only available accommodation inside the park is the official Chelinda Camp, 15USD per person to camp, and shared chalets starting at 150USD.
Getting to the plateau and Chelinda Camp is not easy at all: the road from the north gate near Nythalire is steep and incredibly rocky, very challenging. The road from the south gate is much better but still 4×4-only and very long and slow, consider 5 hours from Mzuzu or 4 hours from Vwadza.
Vwaza National Park, Marsh, and Wildlife Reserve
Vwaza Wildlife Reserve is an area of marsh and plain with a few rocky outcrops, it measures 400 sq miles (1000 sq km) and lies along the Zambian border north-west of Mzuzu. There are 2,000 elephants, many hippos, crocodiles, buffaloes, cranes, storks, and many other animals (more than 300 species of birds have been recorded).
There's an official lodge inside the park, just 1km from the gate. The place is quite run-down and doesn't provide any services like a restaurant or bar, just five basic chalets (cold water) and a woodfire kitchen – it is though very cheap, only 10,000 kwacha for a whole chalet. The price of camping is instead 7,000 x person (?!).
The camp is located on the shores of the lake/marsh, it's very common to see the passage of herds of elephants and buffaloes straight from your porch. A band of hippos lives nearby, always on-sight.
Entering Vwadza National Parks requires the payment of a 10USD fee (x head), you have to pay this conservation fee for every day spent in the park, we were asked to pay it again if going on a walking safari in the morning.
A good opportunity to avoid this overcharge is offered by a new guesthouse located just outside the park, Mother Elizabeth Organic Farming, and Safari Camp. You can overnight there if you arrive late in the afternoon, and enter the park only the day after in the morning. This way you will pay the entry fee only once. The walking safari is incredibly cheap (10USD per person) and totally worth it.
Other Places to Visit and Tourist Attractions in Malawi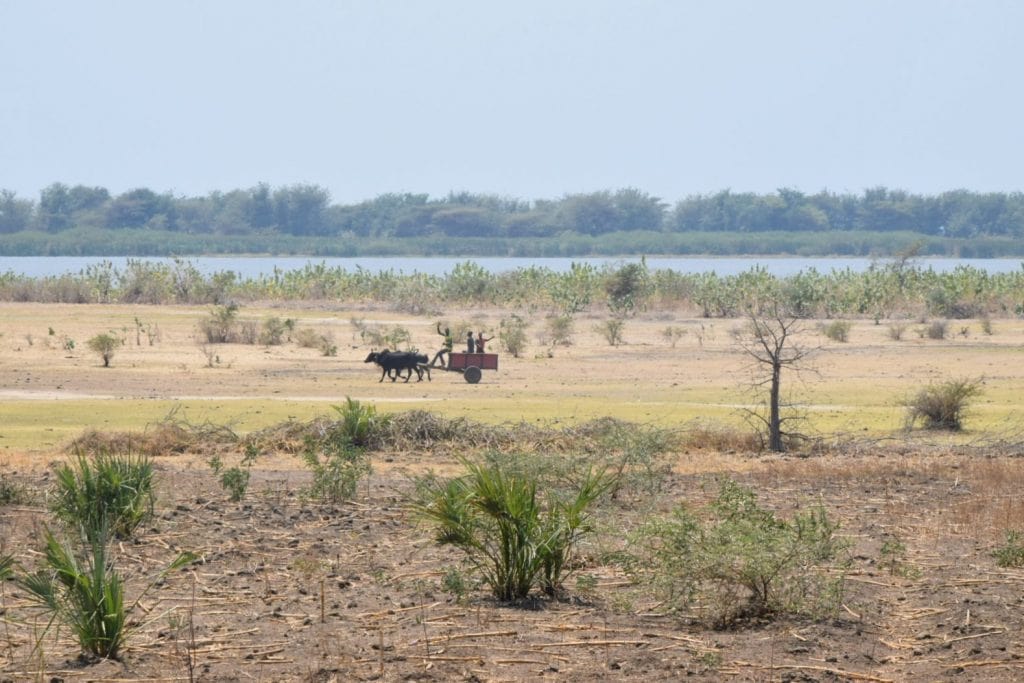 Other interesting destinations in Malawi are:
---
If you would like to learn more about Malawian culture and history check this
Gule Wamkulu – the upsidedown world of Malawi
Mzuzu – 7 Unusual Things To Do & Experience Like a Local
more about Lake Malawi in
Diving Lake Malawi – The secret of the cichlids and where to get PADI courses
other African destinations
Cycling South Africa – Everything you need to know
Backpacking Mozambique – a great itinerary of the South
Lesotho – a road trip through the Kingdom of the Sky
Zambia – South Luangwa NP, the best wildlife park in Southern Africa?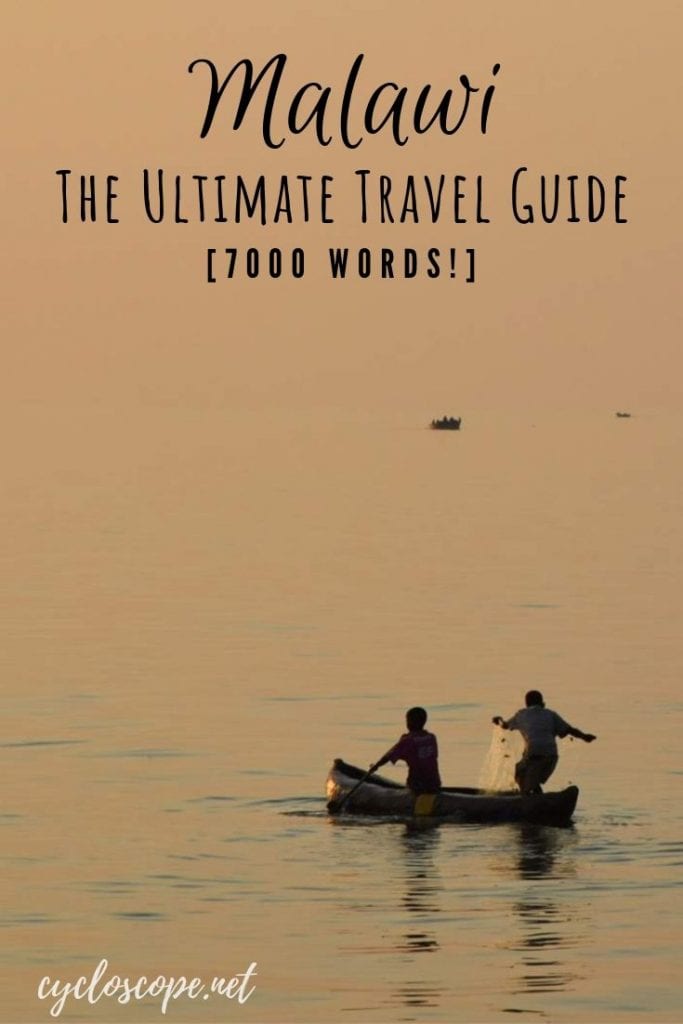 Stay in touch while we get lost! Follow us on Social Media