South Luangwa National Park, Zambia.
An unforgettable Safari in one of the richest animal parks in Africa.
The South Luangwa National Park is one of the best safari parks in Zambia and the entire African continent for animal wildlife density. It takes its name from the Luangwa River, which flows through the park, offering a home to thousands and thousands of hippos and crocodiles and supporting the lives of hundreds of other species.
The park was established as a protected reserve in 1938 and as a National Park in 1972. It has an area of ​​9,000 km2 ranking 15th per size among the African parks, just between the Chobe National Park in Botswana: 10,566 and the Ngorongoro in Tanzania.
During our bicycle trip in Africa, we cycled through Zambia to the city of Chipata, from where we organized a 3-day safari in the South Luangwa National Park, sleeping in Mfuwe, the village just outside the main park entrance, where there are several lodgings for all budgets.
You might also like
Hippo Cruise at St. Lucia, South Africa – a first-hand account
Safari at iMfolozi National Park, the oldest game reserve in South Africa
Praia do Bilene – maybe the best beach in Mozambique
Lesotho – a road trip through the Kingdom of the Sky
Fauna and Flora of the South Luangwa National Park – What could you see here
Disclosure: Some of our articles contain affiliate links. This comes at no additional cost for you and helps us keep this website up and running. (as Amazon Associates we earn commission from qualifying purchases)
The Luangwa River is the most intact river system in Africa and is the vital blood of this 9059 km2 park. The park is home to a wide variety of wildlife, birds, and vegetation.
There are 60 different animal species and over 400 different bird species in the South Luangwa National Park. The only notable absence is the rhinoceros, present only in North Luangwa where it was recently reintroduced. South Luangwa is also home to some endemic species including the Thornicroft giraffe that lives only here and the Crawshay zebra.
Elephants crossing the river during mornings and evenings, and large buffalo herds are easy to meet. The same goes for hippos and crocodiles. Common but not always easy to meet are hyenas, lions, and leopards. One of the hardest animals to come across is the wild dog, or wild African dog or Painted dog, now almost extinct.
The African Wild Dog Conservation association is trying to open a natural corridor for wild dogs between the national parks of South Luangwa and the Lower Zambesi since these animals need a large space to be able to lead their nomadic life.
Best time for a Safari in Zambia, Luangwa National Park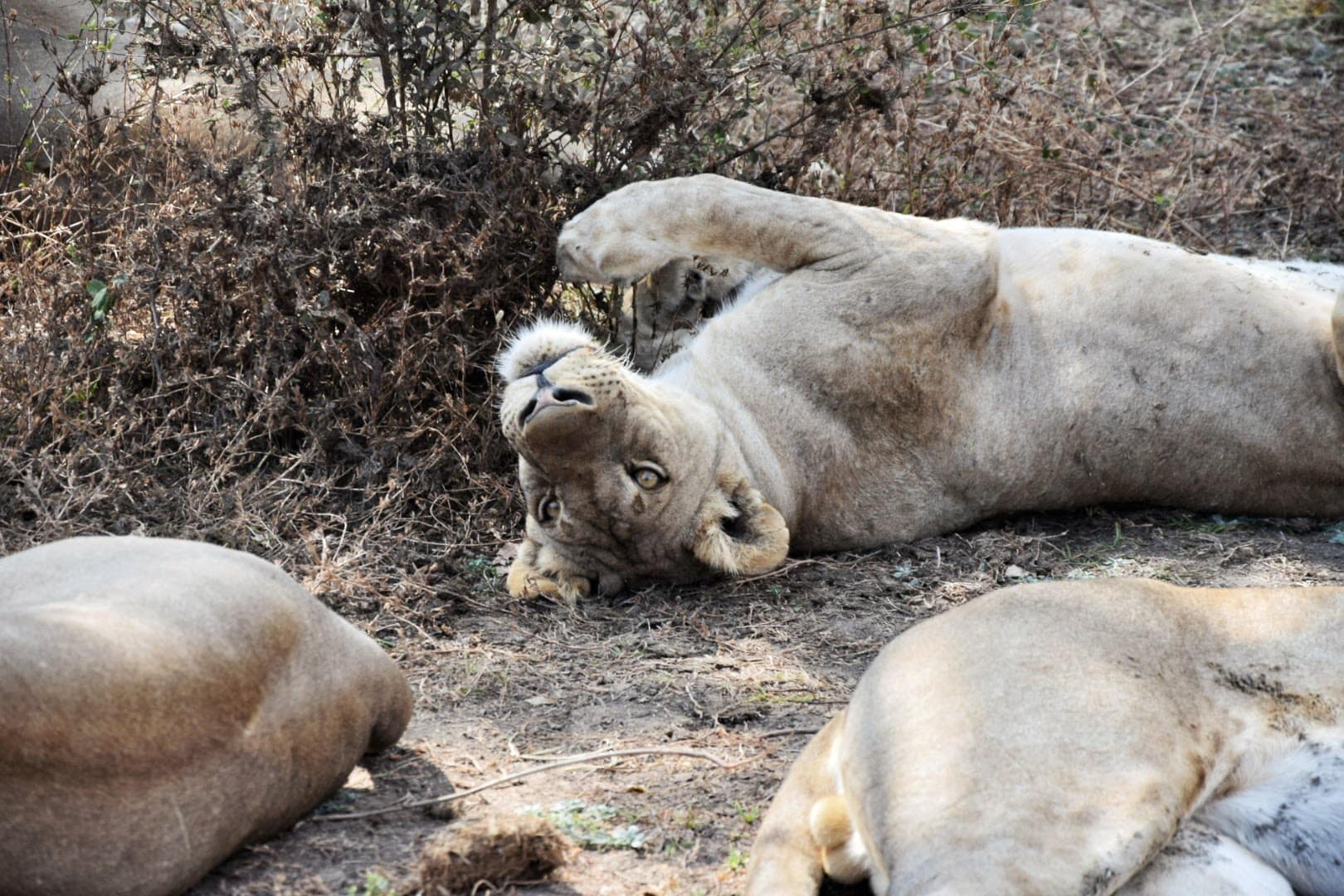 The best time to visit South Luangwa is the Zambian dry season, especially from July to September. This is the best time to see more animals and also the most practical for driving in the park which, in the wet season, could become quite muddy. If you are a bird watcher, the best time, even if rather hot, in September.
As far as we have been able to see, given the richness of the fauna of the area, it is not difficult to see animals also during the rainiest times of the year, even then a drive in the park is certainly worthwhile but it is not advisable to go with your own car, there may be difficult passages that require more expert guidance and a more appropriate vehicle.
How to reach the South Luangwa National Park
By car
A few years ago, the road that connects Chipata to Mfuwe has been finally paved, the initial part has some potholes but, in general, it is a good road without particular difficulties and with little traffic. The distance from Chipata to Mfuwe is 130km (2h) if traveling on the main road. Reaching the park takes instead about 9 hours from Lusaka and 15 from Livingstone.
For those arriving from Lilongwe, the capital of Malawi, it will take about 5 hours but keep in mind that it is necessary to cross the border and it could be a bit stressful and expensive with a rental car.
There's an nice and adventurous alternative route to get here, called the Old Petauke Road, more info in the "by bicycle" section below.
---
By plane
The small town of Mfuwe is connected with the capital Lusaka by plane, you will arrive at the Mfuwe International Airport (MFU), a few kilometers from the park entrance. It is also possible to fly directly to Mfuwe from the Lower Zambezi National Park (Jeki / Royal Airstrips). You can book the flight yourself, check prices, and dates here, alternatively, there are several companies selling Safari all-Inclusive, including flight.
Certainly, it is not the most economical or ecologically sustainable solution but if you have little time it could be worth it. If you are coming from Malawi, Fly Ulendo offers a daily service from Lilongwe to the international airport of Mfuwe. The flight from Lilongwe to Mfuwe takes about 1 hour.
---
Public Transportation
You can take a bus from the central bus station in Lusaka which goes directly to the village of Mfuwe or take a bus to Chipata and from there a minibus or a taxi. Keep in mind that the bus takes about 15 hours so breaking the journey somehow could be a good idea. We were in Chipata, we contacted via WhatsApp Mophy Budget Safari and they drove us from Chipata to Mfuwe, all included in the cost of the Safari (you can find references to contact them here.
---
By Bicycle
The easiest way to cycle through Zambia to the South Luangwa main gate is just the same as what you'll do by car, follow the Great East Road until Chipata and then turn for Mfuwe.
If you're up for a real adventure though, there's a very tough dirt road leading there called the Old Petauke Road. Petauke is a small town you'll cross along the Great East Road, from there you can use this old road to get straight to Mfuwe. The distance is much shorter but the time to ride it (or even drive it) will be the same or longer.
The second half of the road runs along the Luangwa River and is basically into the park, this means (since the park is not fenced and the river itself is very busy with wildlife) that you are very likely to meet a lot of animals: hippos and crocs no doubt, but also buffaloes, giraffes, antelopes, and even lions… sounds cool, and many cyclists ride it, but be aware that these wonderful creatures can be deadly and that you'll be very unprotected on a bike, a cyclist was recently hunted by a lioness but was saved by a safari car. You can read more about this road on this blog by fellow bike traveler Blanca.
Zambia Visa
The visa for Zambia costs 50 USD for most nationalities (including the whole of Europe and North America – Irish, Romanians and Serbians are exempted) and can be obtained at any land border or airport. The visa has a duration of 30 days and can be renewed for a maximum of two times for free and in a very simple and fast way. Just go to an immigration center and provide the address where you are staying. It would be better to go on the day of the deadline or at most a few days before. The total time of stay allowed is 90 days.
If you plan to visit Victoria Falls from both Zambia and Zimbabwe, you can request the Kaza UniVisa which is valid for 30 days and allows you to go to Zimbabwe and return to Zambia. This visa is also available at the border but is not available in all ports of entry and cannot be extended. You can get it in the following in Zambia:
Livingstone (Harry Mwaanga) Airport
Victoria Falls Bridge Border (Border with Zimbabwe)
Kazungula land Border (Border with Botswana)
Lusaka (Kenneth Kaunda) Airport
For those arriving from Zimbabwe, the visa can be obtained here:
Victoria Falls Airport
Victoria Falls Bridge Border (Border with Zambia)
Kazungula land Border (Border with Botswana)
Harare airport
Safari at South Luangwa National Park
The main entrance to the park, Mfuwe, is located on the eastern bank of the Luangwa. Scattered around every area of ​​the park there are over a dozen lodges and campsites but of course the cheapest accommodations are located outside the park gate. There are many companies that offer Safari, the costs vary in particular depending on the accommodation chosen for sleeping but in general, there are 3 types of Safari:
Walking safari
Guided safaris (on an open safari vehicle – done both in daytime and night)
Self Drive safaris
Walking safaris in the South Luangwa National Park
The South Luangwa National Park is the place where walking safaris were born and is still the ideal place for this type of activity. A Safari on foot is completely different from a classic car safari – first of all, the animals will not ignore you like when you are in the car but they will immediately perceive you as another animal and you will have to behave accordingly, not coming too close and carefully following the directions of your guide. The sense of adrenaline will be much greater in a walking safari.
In general, in addition to two park guides, there will be an armed ranger with you in case of emergency situations. The solutions offered are numerous, ranging from a 3 or 4-hour walking safari which costs around USD 50 per head to an 8-day walking safari which allows you to see different areas of the park. Furthermore, cars cannot leave the course while on foot you can go anywhere, following the tracks of the animals or what is left after their meal.
Walking Safaris in Africa are absolutely great for kids, that will get to learn a lot about following prints, naming plants, and understanding animal behaviors. Be sure to bring good binoculars with you.
Most companies offer walking safaris, including our Mophy Budget Safari, which has the cheapest prices. You can have a look at other options here and see what suits you better.
Check All the Available Safari in South Lwangwa
Morning Safari, Night Safari, and Whole-Day Safari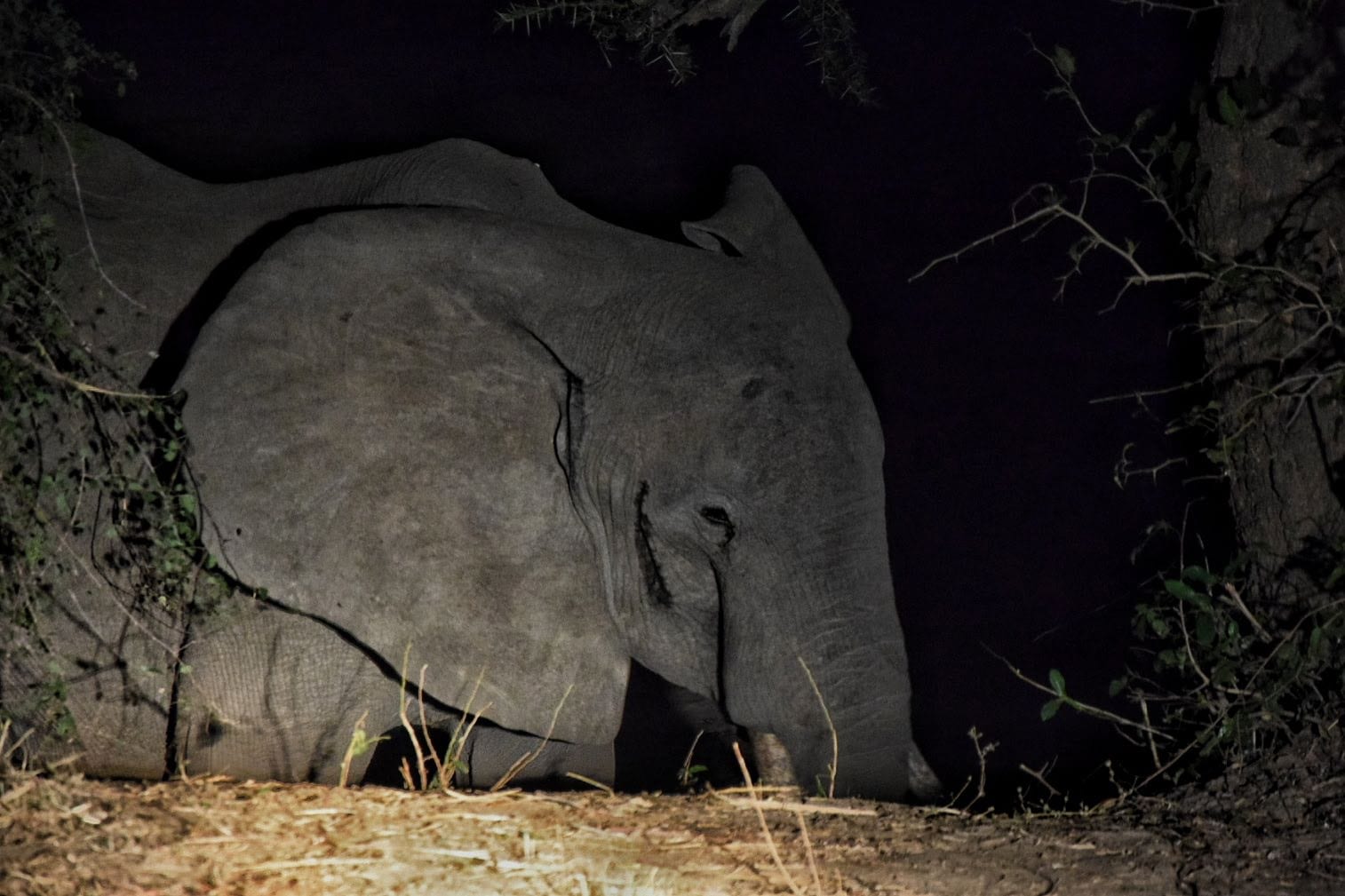 This are the classic options, the morning safari it is about 4 hours of driving on the classic jeeps inside the Park, from dawn to lunchtime. You can choose between the morning option or the night safari, which starts before sunset and lasts until 7 pm.
It seemed to us that the night safari is a bit too invasive towards the animals, since your "spotter" will cast powerful lights on them, and many animals really do not like that. We did both safaris and enjoyed them very much, there were not too many tourists and, despite a couple of occasions, when it seemed there were too many cars near the leopards, and when they shone a light on a hippo, we did not have the impression of disturbing anyone.
---
Full-day safaris
The whole-day safari is another option, it also begins at dawn and lasts until the first hours of darkness, giving you a couple of dark hours to spot nocturnal animals. A 1h launch break will give you time to rest, though a whole-day safari can be quite exhausting, especially for kids.
The whole day safari starts at dawn and continues until 7 pm, it's a great way to visit more distant parts of the Park where, for reasons of time, it is not possible to go during the 4-hour safari. On this occasion, we were able to see the lions, which were more to the north than the entrance to the park. It will still be a tiring day, you will be in the car for 13 hours but there will be several breaks in safe places where you can have breakfast, a longer break for lunch and another for sunset.
Safety concerns and behavior to adopt while on a Safari
Safaris are pretty safe, especially guided ones, while a few more precautions should be adopted by those self-driving through game reserves. Zambia is one of Southern-Africa safest countries so you shouldn't be concerned about petty criminals.
In general, it is important not to speak aloud, especially if you encounter predators such as lions, do not stand in the car or move outside the perimeter of the vehicle.
Apparently, animals, including lions, see car and men as one single peaceful beast and this is why they ignore and do not attack cars.
If you stand up or move your arms or lean your head out of the car, this illusion will be broken and it could be very dangerous. In practice, follow the advice of the guides to the letter. This applies to guided safaris that are run on open vehicles.
Check with your tour company if the vehicle is in perfect order, ask them if they have a radio on board for emergencies (as there's no mobile signal in most of the park). Few agencies and lodges have their own vehicles and the mostly rent them out from third parties so not all of them are in good order.
Self Drive Safari
Another possibility is to rent a car and go on your own. We never did it so we don't have a first-hand experience but it is easier to spot animals with an organized Safari. First of all you will not be busy driving, also the rangers can contact each other if they sight something, even if in fact the animals are really a lot, for sure you will see dozens of elephants, hippos, crocodiles, giraffes, buffaloes, and antelopes but it could be more difficult to spot lions and leopards without the right tip.
To keep in mind there is also the fact that in most of the Park the mobile signal is completely absent so in case of problems with the car you will not be able to contact anyone. Definitely not recommended during the rainy season.
We believe it is better to use the cars of the park that can accommodate about fifteen people at a time instead of having dozen more vehicles in the Park.
Our experience with Mophy's Budget Safari
We were in Chipata, we contacted Mophy who runs Mophy's Budget Safari, and organizes transport by car from Lilongwe or Chipata to Mfuwe. The cost seemed excellent compared to what is generally the cost of these excursions, you will find offers and costs on their website.
In addition to transport you will be taken to sleep in a very pretty safari lodge, still in the process of being built (two operational huts at the moment of writing, two bigger ones for family coming later this year). The cottages are basic but very cozy, equipped with everything you need, and located on a large pond, 5 minutes from the park entrance.
You will have the chance to see the animals directly from the lodge there, especially elephants, giraffes and buffaloes. It must be said that our car has had some problems during the whole day's safari, we have laundry 3 times. As we understand the machines are not owned by Mophy but are rented so probably the fault would be attributed to the rental and the guides (also third party, 90% of guides are freelancers) who did not check the car before leaving.
However, Mophy's Budget Safari is a company created and managed by local people, and we still consider it the best way to spend our money instead of enriching people who are already very rich.
---
You might also like
Hippo Cruise at St. Lucia, South Africa – a first-hand account
Safari at iMfolozi National Park, the oldest game reserve in South Africa
Praia do Bilene – maybe the best beach in Mozambique
Lesotho – a road trip through the Kingdom of the Sky
Stay in touch while we get lost! Follow us on Social Media