Why visit South Africa? 12 convincing reasons to travel South Africa. Beaches, wildlife, history, landscapes, food, wine. water sports, no malaria, & many more
Why do people visit South Africa? For someone who knows the country quite well, it might be surprising that people ask for reasons to visit South Africa, but for some others that rely on the news, the question might make sense.
South Africa gets a lot of bad press, it's considered one of the most violent countries in the world and is famous for the racist regime of apartheid.
But nowadays South Africa is an incredibly beautiful country, with a great variety of attractions and activities to entice the tourist and provide great memories.
There are so many reasons to visit South Africa that it's difficult to list only twelve, we recommend you take a look at our comprehensive series of blog articles about South Africa if you want to know more after this hopefully inspirational read.
Why You Should Visit South Africa
12 reasons to Travel in SA
1. Malaria-free safaris
Disclosure: Some of our articles contain affiliate links. This comes at no additional cost for you and helps us keep this website up and running. (as Amazon Associates we earn commission from qualifying purchases)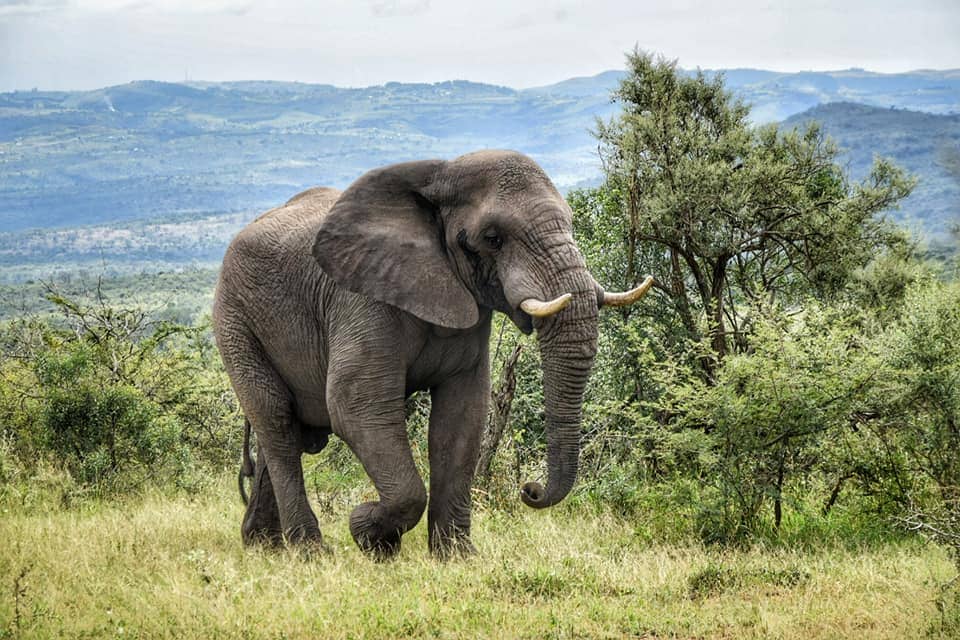 South Africa has some of the best wildlife parks in the world. A strong effort has been put into conservation and visiting South African parks is sure to reward the traveler with an unforgettable Safari experience.
But there's another reason why South African National Parks are better than others, and that's the absence of malaria.
Indeed South Africa is the only Sub-Saharian country to be officially malaria free! This makes South African Wildlife reserves a great choice for family-friendly safaris. Enjoy rhinos, elephants, big cats, hippos, and more without worrying about potentially deadly mosquitos!
2. See the marine life up close: penguins, seals, whales, sharks, and more!
Where else can you see penguins roaming the streets, seals sunbathing at a small harbor, sea lions molding on the beach, whales playing close to the city shores?
We saw all of this in our first 4 days in Cape Town, without spending a dime! Marine life is incredibly rich in South Africa, and definitely not shy at all.
If you dream to see these beautiful creatures up-close that's already a good enough reason to visit South Africa.
3. Incredibly beautiful coastline and beaches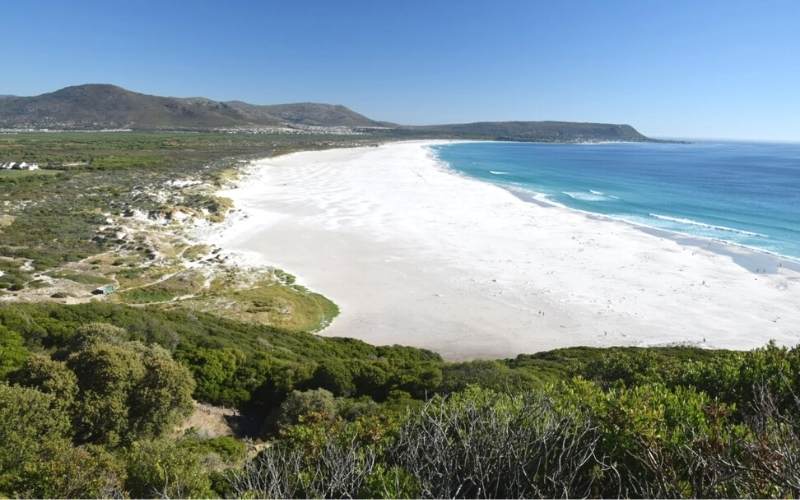 You might have heard about the Garden Route, a stunning stretch of coastline on the southern shores of South Africa. From Cape Town to Port Elizabeth (Gqeberha).
The Garden Route itself is reason enough for a road trip in South Africa: unique and lush vegetation, white sand beaches, shearing cliffs, and winding roads through everchanging landscapes.
But the Garden Route is not the only gorgeous coastal section of South Africa, when we did our first trip there we were pleasantly surprised by the incredible beauty of all of South Africa's coast, and that's a long coast!
From the Mozambican border down to Durban, there's a series of cozy little villages with great beaches. South of Durban the Wild Coast extends, an area of traditional land with amazing landscapes and great surfing spots.
The only issue with the ocean in South Africa is the temperatures of the water, often so cold to require a thick wet suit to be enjoyed.
4. Surfing and kitesurfing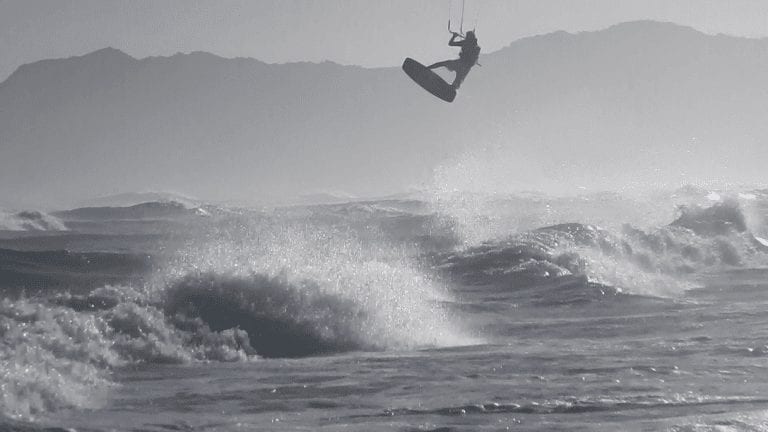 Are you into surfing or kitesurfing? Then South Africa should totally be on your bucket list. As mentioned in the paragraph above, surfing opportunities are everywhere in South Africa, any time of the year is good.
South Africa is a world-class surfing destination, with plenty of tournaments, schools, and gear shops for the wave riders.
Kitesurfers should also start planning their trip here, spots such as Langebaan and the Knysna Lagoon are great for beginners, while expert kiteboarders can enjoy the wavy and windy areas of Cape Town, Wilderness, and the Wild Coast.
I learned Kiteboarding in South Africa! Check these:
> Kiteboarding lessons along the Garden Route – Learning to Kitesurf in Knysna
> Kitesurfing Lessons in Cape Town, South Africa – where, why, and how much
5. Cape Town: the most beautiful African city?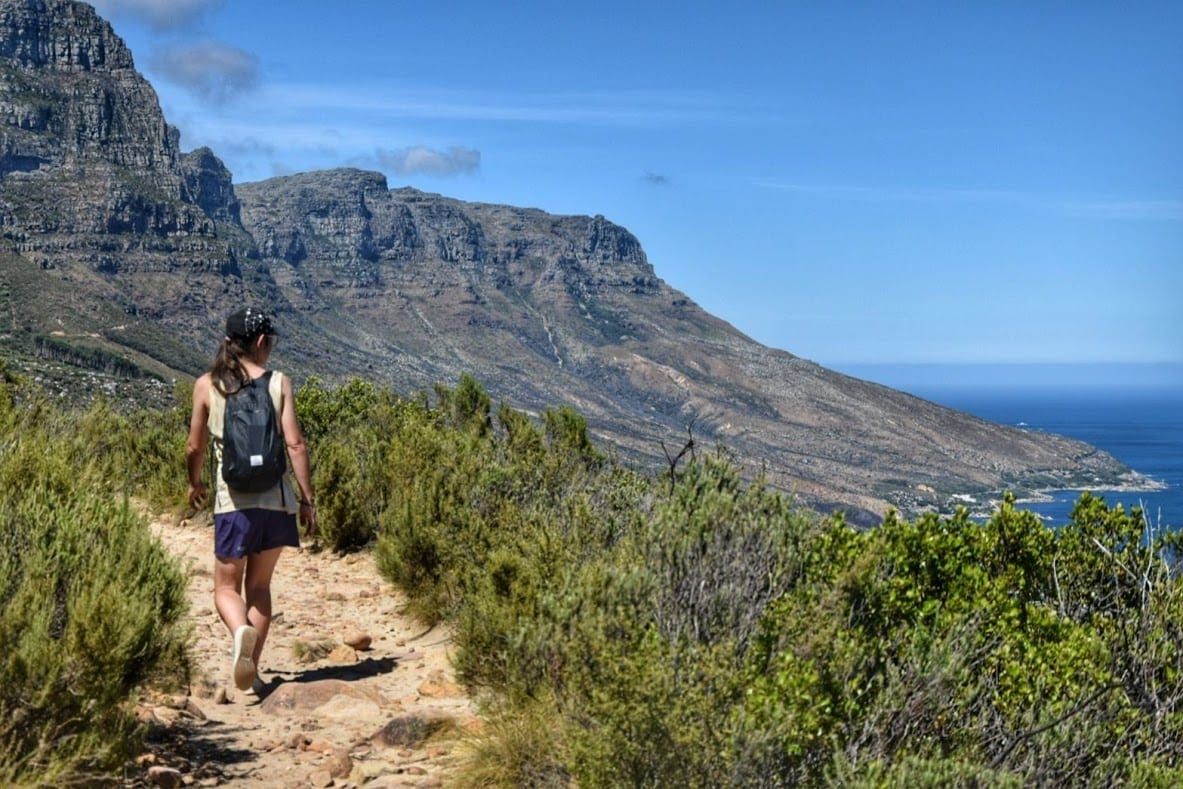 Cape Town is a very special city, a place like no other. The feeling it gives is more that of a series of villages separated by the spectacular peaks of the Table Mountains and connected by a folkloristic-looking train.
Cape Town has been one of our favorite cities ever, with its innumerable attractions and things to do and see we ended up spending 10 days here.
Cape Town was our first step in Africa. We were immediately awed by it, it's a big city, with a vast territorial extension, but completely immersed in stunning nature.
The capital of the Western Cape province is also one of the most culturally advanced cities in Africa, with a bustling nightlife.
What we could call the city center is Green Point, to the north, whit plenty of shopping streets, nightclubs, concerts, and so on… but the best of Cape Town is not here, it is instead scattered around the rest of the wonderful peninsula, full of things to do and see.
Suffice it to say that we met an elephant seal molding its skin on the beach of Fish Hoek, a few meters from an ice cream bar. Wildlife is literally everywhere, it's very easy to meet the seals, penguins, and, for the bravest, to plunge into a cage and see the great white shark.
Check this:
> The Best of Cape Town: Things To Do in 3/4 Days or More
6. Food and wine: a paradise for foodies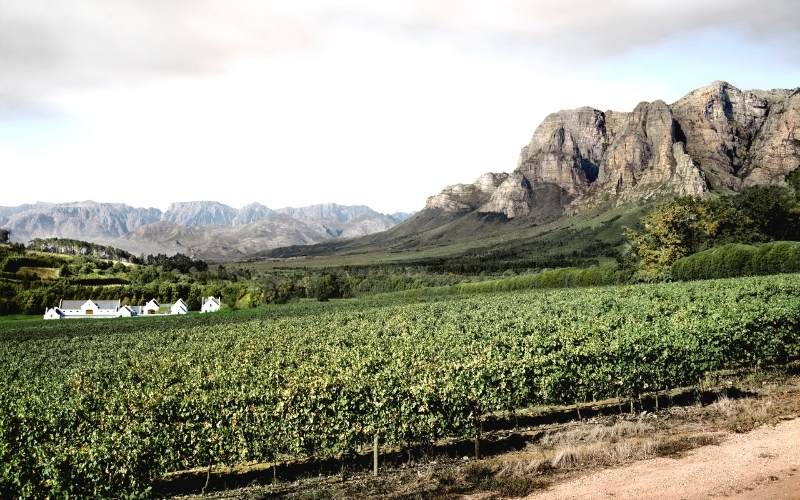 South Africa is famous for its wines, and for a good reason! Let me tell you this as an Italian, South African wines are delicious and great value for money. Especially the whites have really nothing to envy to more famous European wines.
Wine grapes are grown everywhere in the Western Cape and in some dry areas of Eastern Cape, but the mecca destination for wine lovers in South Africa is certainly Stellenbosh, a bustling University town surrounded by the mountainous nature reserves of Jonkershoek and Simonsberg and, more importantly, by acres and acres of scenic vineyards.
Stellenbosh's streets have the Dutch colonial atmosphere and are lined with cafes, and art galleries – but the main touristic activity here is no-doubt wine-testing!
7. The variety of landscapes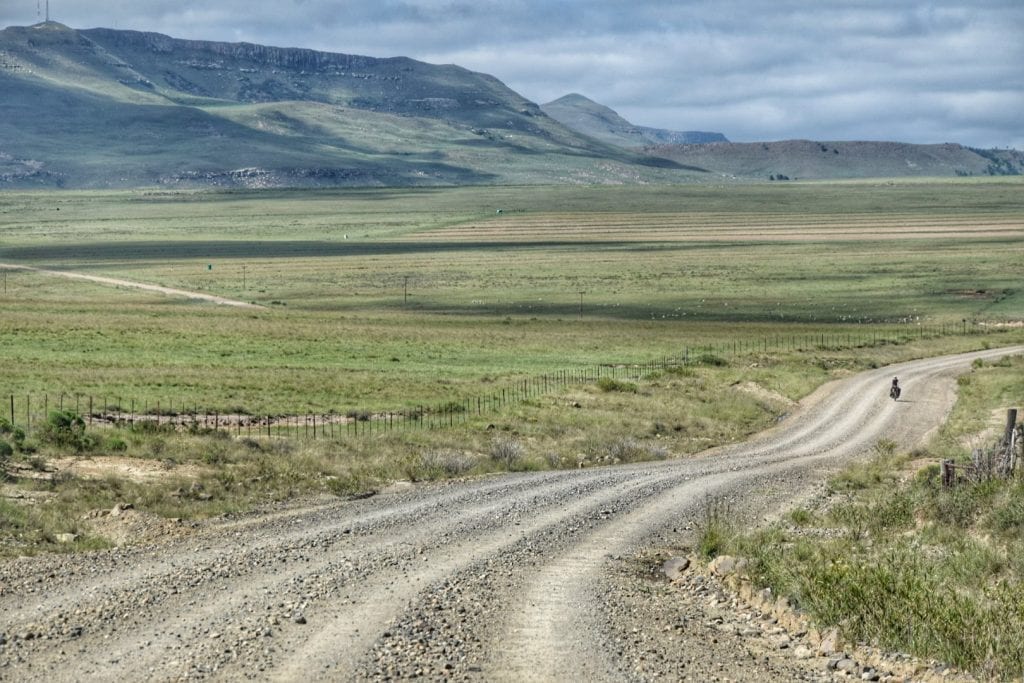 An impressive feature of South Africa is the incredible variety of its landscapes. You might think that's quite normal for such a big country (the 3rd biggest in Subsahatian Africa) but what makes this variety a great reason to travel South Africa is how close all these landscapes are to each other.
Just by going over a relatively small mountain pass, you'll find yourself from the green and unique vegetation of the Garden Route to the semi-desertic landscape of the Small Karoo, with its enormous succulents and white gravel roads.
The Great Karoo in the north, the Drakensberg mountains, the stunning Wind Coast, the beaches of Kwa Zulu Natal, the highlands of Eastern Cape… in a few hour drive you'll go from one planet to another when traveling South Africa.
8. Learn about South Africa's troubled history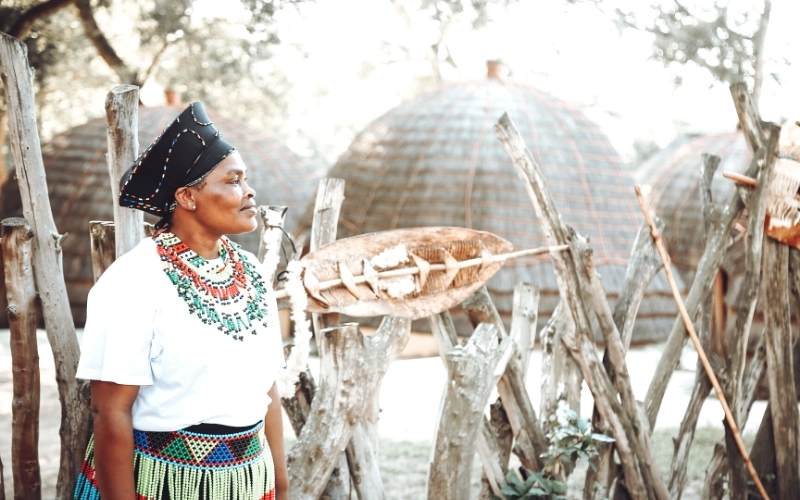 South Africa's history is one of the most complex, dramatic, but also fascinating on the whole continent.
Cradle of humanity according to many archeologists, this land was inhabited by San and Xoi people, the so-called bushmen are still around, although reduced to a few, with their unique genetic heritage.
A history of migrant settlers, starting with Bantu people from Central Africa and Boers from the Netherlands, before the colonization by the British Empire.
And then the Zulu Wars, the Boer Wars, the gold rush, the diamonds, the Apartheid, Mandela, and the often overlooked but incredibly violent civil war of the 90s.
Studying and learning about the history of South Africa makes a trip here a deep and life-changing experience, the Rainbow Nation has so much to teach everyone.
9. Lesotho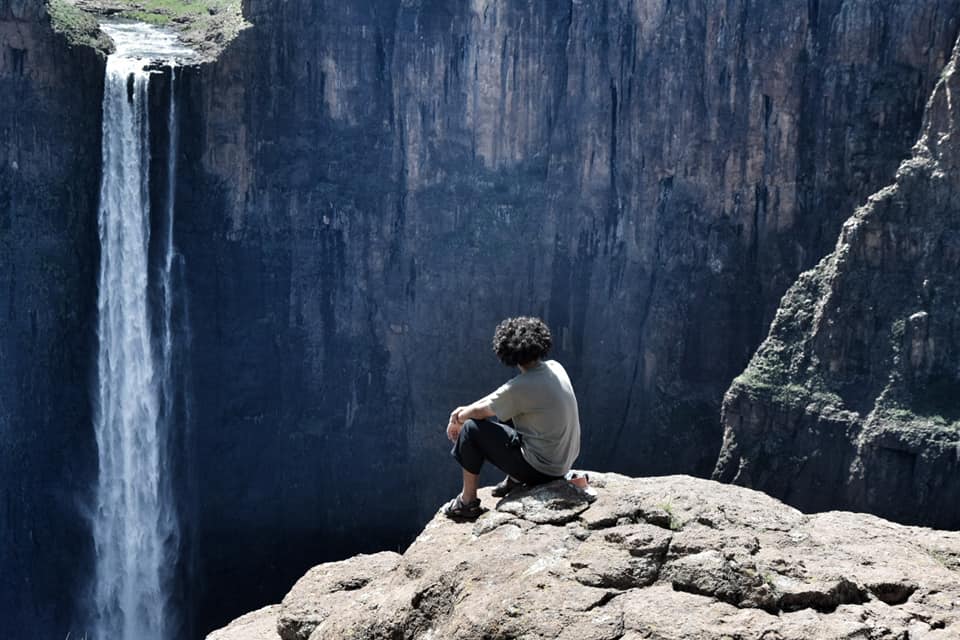 Lesotho, the Kingdom of the Sky, is the only country in the world that lies completely above 1000 meters in altitude. The whole country is above 1,400 meters on sea level, while 70% is higher than 2,000.
A place often overlooked by travelers, Lesotho is a small enclave state within South Africa that holds some of the most well-kept secrets in the African continent, and some of the most beautiful landscapes we have ever seen.
Famous for its shepherds who always wear colorful wool cloaks regardless of the temperature (they were used in the film Black Panther by Ryan Coogler) and the typical hat depicted in the national flag, for its breathtaking views at every corner and for the classic case round stone with a thatched roof.
Two of the three highest passes in the African continent are found here.
Read more!
> Lesotho: a Road Trip Through the Kingdom of the Sky – Full Itinerary and Lots of Info
> Maletsunyane Falls in Semonkong, Lesotho: the highest single-drop waterfalls in Africa?
> Sani Pass, Lesotho – a road trip up Sani Top, one of the highest roads in Africa
10. Great value for money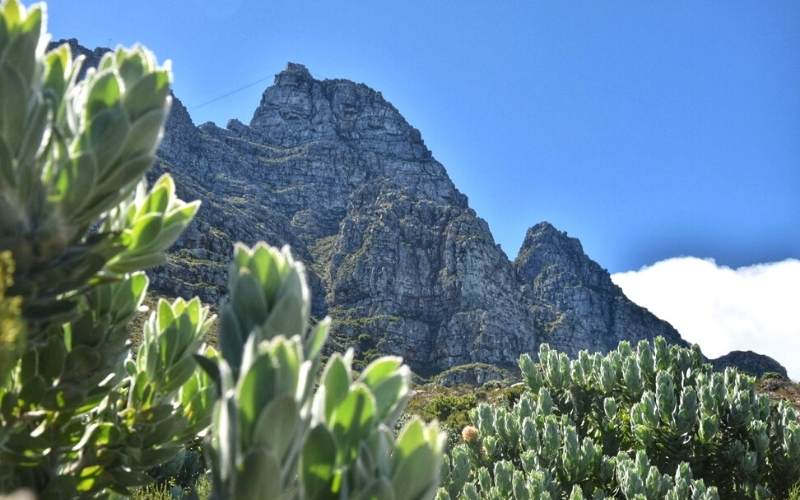 Yes, South Africa is quite cheap! Nice accommodation can be booked for less than 35$ per night more less everywhere in the country, add a few bucks and you'll have a swimming pool and other nice facilities.
Food and drinks are also very affordable and high quality, making a night out a wallet-friendly option. Good bottles of wine cost on average about half what you'd pay for similar quality in Europe or the US.
Simple cars or 4×4 can be rented for as low as 11$ per day, making it a great idea for those who want to explore the country freely at their own pace.
11. Cheap flights and free visa
South African visa policy is very friendly. Fifty-two nationalities can get a 90 visa on arrival for free, while folks from 28 more countries get 30 days, also free. This is a rarity in Africa, where most country charge 50 to 100USD for a visitor's visa.
The South African airports of Cape Town and Johannesburg are very well connected with the whole world, with direct flights or via Addis Ababa (Ethiopia) or Nairobi (Kenya).
Flights from Europe are available for as low as 500 Euro (return), while from the US you'll be looking at about 1,000 bucks return flight. Good luck finding any cheaper destination in Africa.
12. Bustling nightlife
Cape Town, Johannesburg, Pretoria, Durban, but also minor centers such as Ballito or Knysna have a very vibey nightlife.
South Africa certainly doesn't lack clubs, beach cafes, concert venues, and extemporary parties! If you're looking for a couple of fun nights out you won't be disappointed.
Some famous venues are: Coco, Jade's Champagne, Soho, Madison Avenue (Cape Town); Sumo, Montana, Moscow, The Summit (Johannesburg); Channel, Popaganda, Europa (Pretoria); Tiger Tiger, Origin (Durban).
Wrap Up
South Africa is definitely one of our favourite countries. We've visited thoroughly and even thought about moving there. I hope this article gave you folks enough reasons to visit South Africa, but if you want to learn more… we've got you covered!
Check Also:
> Meeting the Hippos in St Lucia: a Boat Tour in the iSimangaliso Wetland Park
> Cycling South Africa: the complete guide and itinerary (40k words!)
> Cycling Africa: Bicycle Touring & Bikepacking

Stay in touch while we get lost! Follow us on Social Media