These 10 things will make you wish you stayed home
what I hate about bike touring
Of course, we love bike touring, it literally changed our lives, and now we really can't see ourselves doing anything else.
Since we started living on the road we feel much better, both physically and psychologically, we know many more things about the world and about ourselves, we found money-earning opportunities on the road we never thought existed, and we are overall simply happier.
Cycle touring and bikepacking are also among the most eco-friendly ways to travel – sustainable, with a low impact environmental impact, and great economic input for small communities.
But still, there are a few things we hate about bike touring, they are not many and for sure won't prevent us from keeping on cycling the world. But here they are, always reminding us nothing is perfect, not even bicycle touring.
You might also like
30 rules to follow when bike touring
17 myths to bust about bicycle travelers
The 9 weirdest stories from a 2-year bike trip
---
10 Things I Hate About Bicycle Touring
Disclosure: Some of our articles contain affiliate links. This comes at no additional cost for you and helps us keep this website up and running. (as Amazon Associates we earn commission from qualifying purchases)
1. Post-tour depression
Seriously number 1. Whenever I stop from touring, especially if I get back to my native home (my parent's home, since I don't have a home of my own anymore) I get literally assaulted by a grim feeling, enveloped in apathy, nothing interest me, there's not a single thing I want to do but lay on the couch, maybe reading a book.
This doesn't happen when I take a break but I'm still abroad, it just does whenever I go back to my own country. I haven't found a solution yet to this… or maybe I did find it, just keep on cycle touring and exploring the globe.
If you feel seriously down and can't start touring again, we recommend getting professional help.
2. Rain
Rain can take many forms, and not all of them are evil to me. The short tropical downpours of Southeast Asia are actually often more than welcome – they rinse you from the sweat, lower the road temperature, cover the unforgiving sun, make for a nice banana break, and overall contribute to the general cycling wellness.
But when the climate is cooler, and the rain just doesn't stop for hours or even days, when everything you wear is wet, your feet splash inside the shoes, the water goes over your eyes making hard to see the road… these are the moments I almost long for home.
3. Harassing assholes
This is, unfortunately, one of the worst things, I can't even imagine how annoying, and sometimes also frightening, it is for women cycling alone. Many times during our trips, especially (but not just) when there is some distance between us, bastards came and started harassing Elena, mostly verbally but a few times even physically.
Some countries are more prone to that, with Italy being one of the worst, together with Azerbaijan, Indonesia, and even Laos. In Azerbaijan, some guys pushed themselves as far as to ask me the price of my partner, it was going to end up very badly.
It's incredible and so saddening to see how many dickheads there are all over the world.
4. Sore Butt
No luxury saddle neither expansive hi-tech gel pad are going to save you from the most famous cyclist's curse, the pain in the ass.
Riding a lot is the only thing that helps, your bones adapt to the saddle and somehow the pain is alleviated, at least for the first 70/80km. It took us 3 months of everyday riding to get rid of the sore butt, and once you stop for a while, you have to pass through that all over again.
Position on the bike and riding style can help a bit, your weight should never be charged on the perineum, most of it should stay on the legs, with the rest of it on the handlebars. (check this article on how to alleviate saddle sores for girls).
This is not always easy to do, once you get tired you'll naturally start to relax and shift your body weight right back there on the saddle. That's why going uphills is less painful, because you're constantly pushing on the pedals… so, less plain and more mountains is the answer… or get a recumbent.
Check also
> 6 Best Bikes For Plus Size Women
> The best chamois creams to solve chafing problems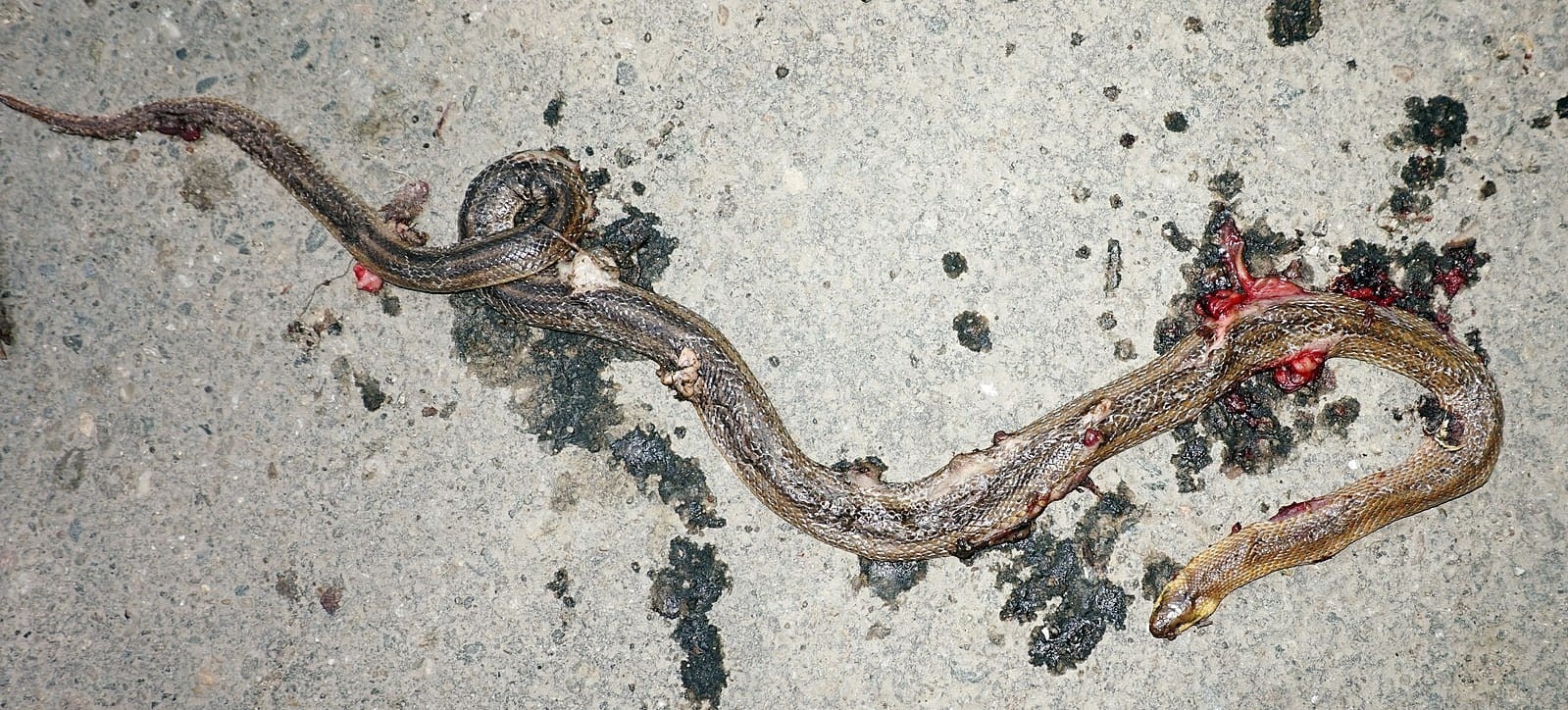 5. Smashed animals on the side of the road
"Get in the wild on your bike!", they say. "The perfect way to spot wildlife" they add. Yeah, sure, mostly rotting carcasses on the side of the road.
In two years I think we saw something like a hundred different species, monkeys, birds, huge snakes, monitor lizards, turtles, frogs, rodents, deer… all smashed by cars and rotting. I can't even imagine how many wild animals die this way every year, not even mentioning dogs and cats.
Truth is, we also saw quite a few living specimens, rare hornbills in Brunei, moon bears in Japan, dusky leaf monkeys (langur) in Thailand, steppe hamsters in Qinghai (China), and many more types of snakes, insects, birds, and whatever…
So it is true, you'll spot wildlife when cycling, a silent bicycle doesn't scare away and, most important, doesn't kill. So do it, get into the wild with your bike.
6. Answering the exact same questions
"Otkuda, otkuda?" meaning "where are you coming from?", "Dieti iest, dieti?" meaning "Do you have kids?" are the first phrases in Russian you'll learn while cycling in Central Asia… but no worries, you will hear the exact same questions everywhere. Others are: "are you married?", "why are you doing this?", "where are you going?", "where do you sleep?", "how much does your bike cost?".
Surely is nice to connect with locals, but sometimes is just so boring to repeat yourself, especially in some countries, like Kazakhstan for example, where literally every car passing by stops to interrogate you. Luckily there are not so many cars in Kazakhstan.
We met a touring cyclist in Kyrgyzstan who had dozens of copies of the same write-up, in Russian, on that piece of paper were the answers to all the most common questions. He stored a few in his pockets and was handing them like flyers to all the people approaching with their cars or motorbikes, pretty clever.
7. Coach Drivers
What's worst than cycling roads busy with traffic? The answer is, cycling road busy with coaches traffic. Tourist buses are the worst companion with whom to share the road in our experience, we really don't know why.
We generally get respect from truck drivers, who most of the time give us a lot of space when cycling and often wave at us. Less so from the average cars, which tend to always be to close when passing us, and sticking to our arses when they simply can't… but tourist bus drivers are undeniably the worst, at least according to our statistics, which now is based on a pretty significant sample.
Maybe they have all the reasons to be stressed, carrying dozens of tourists which can be bothering, impolite, sometimes pretentious and noisy while riding up winding roads for hours every single day.
But the way they usually pass just a few centimeters from us, almost like we don't exist, makes us always think twice about riding certain routes where we know there are a lot of them. What are your thoughts about coach drivers?
Check also
> Insurance for cycle travel – What are the best?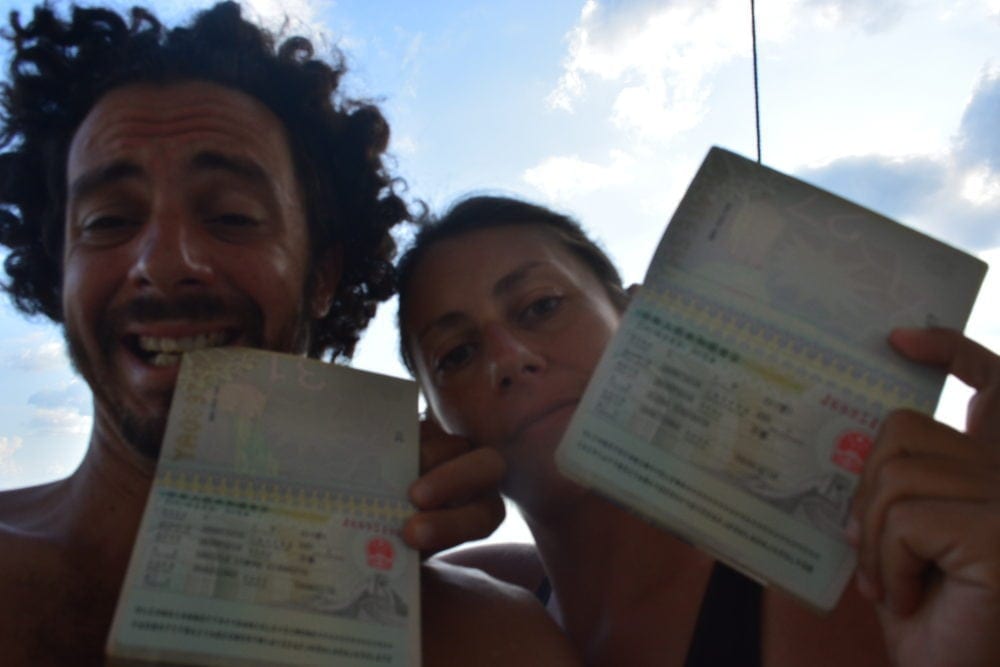 8. Visas
Being Italians, dealing with visas is usually pretty straightforward for us, Italian passport is one of the strongest passports in the world, with a Visa-free score of 161, meaning that we are not requested to apply for Visa in 161 countries!
We can't even imagine how is it like for citizens of countries with weak passports, such as China, Philippines, Uzbekistan, and many others. Basically, more than 85% of the world's population has to undergo stressing bureaucratic hassle in order to just travel to other countries.
Nevertheless, dealing with visa is annoying also for us. Any time you have to apply or extend your visa you're forced to wait days and days, stuck in busy and sometimes expensive cities while you wish you were out in the wild countryside, not even mentioning the cues, the fees, the need of documents which sometimes you are obliged to fake (or get around somehow), like plane tickets, hotel bookings, bank statements and such.
Still, we are very grateful to be among the few lucky ones.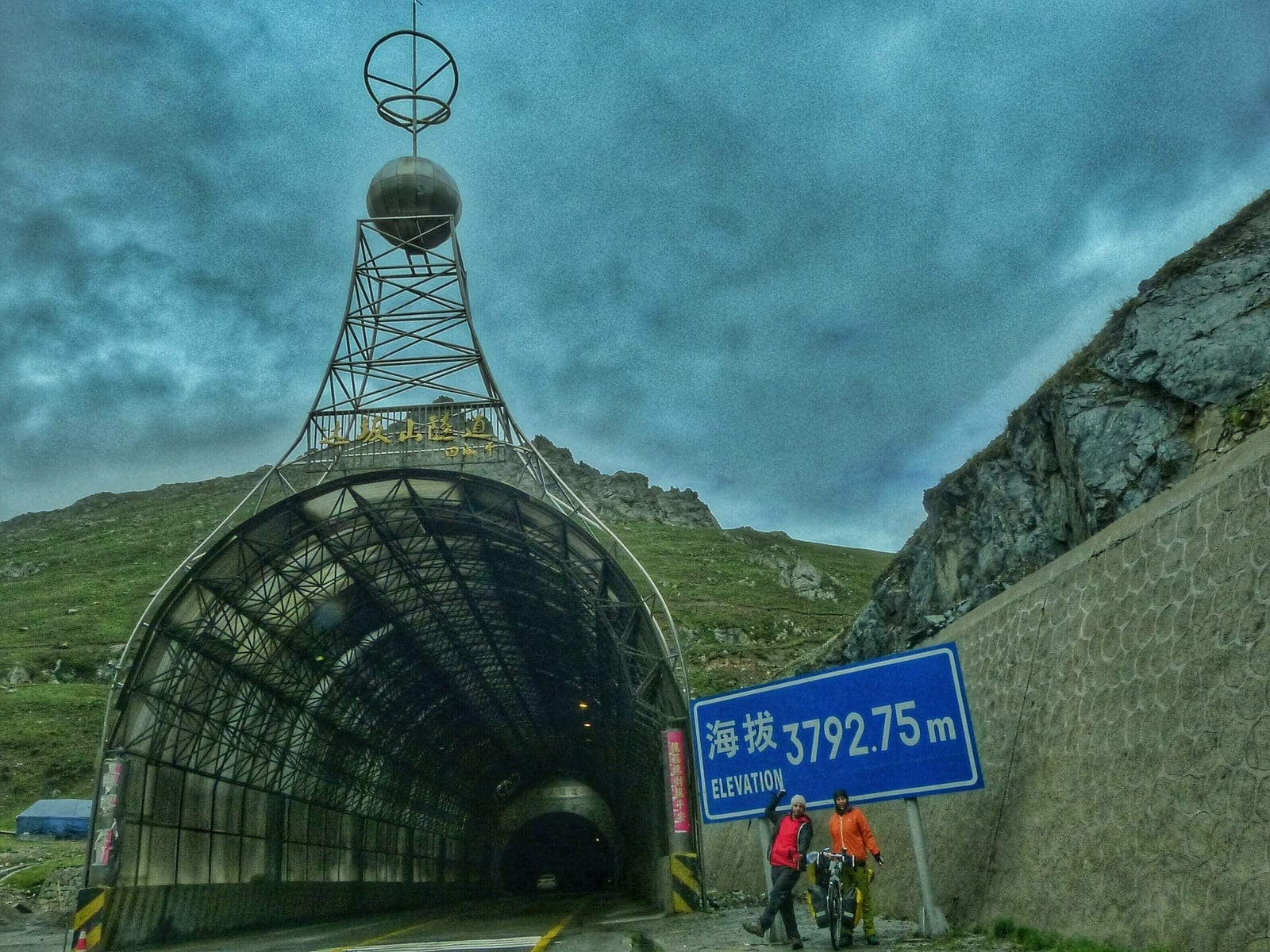 9. Dark Tunnels
There were quite a few moments during our trips when we felt in danger, but we never had such a feeling of imminent death like when we cycled through some long dark and winding tunnels in Japan, and a few other countries too.
Even with bike lights, these tunnels were very dangerous, we know drivers do not expect bulky bikes, and the tunnels were so narrow that it basically meant cars, and the evil tourist buses, almost touched us when passing by.
We ended up stopping cars before the entrance of the tunnels and asking them to escort us, having our back with emergency lights on.
10. Mud
Rocky roads are annoying, sand is tough, washboards share your brain out of your skull, but mud is a real hell. Dragging a fully loaded bike through thick mud is how I figure the life of the damned bike tourers in the depths of the Inferno.
And as if a day in the mud was not enough, at the end of it you have to spend a couple of hours to clean your bike from all that.
Check also
> The best tires for cycle touring
---
You might also like
30 rules to follow when bike touring
17 myths to bust about bicycle travelers
The 9 weirdest stories from a 2-year bike trip
Check also
10 easy destinations for your first bicycle trip
How to start traveling by bike
How much it cost to cycle around the world
How to find sponsors for your long-haul adventure
Stay in touch while we get lost! Follow us on Social Media