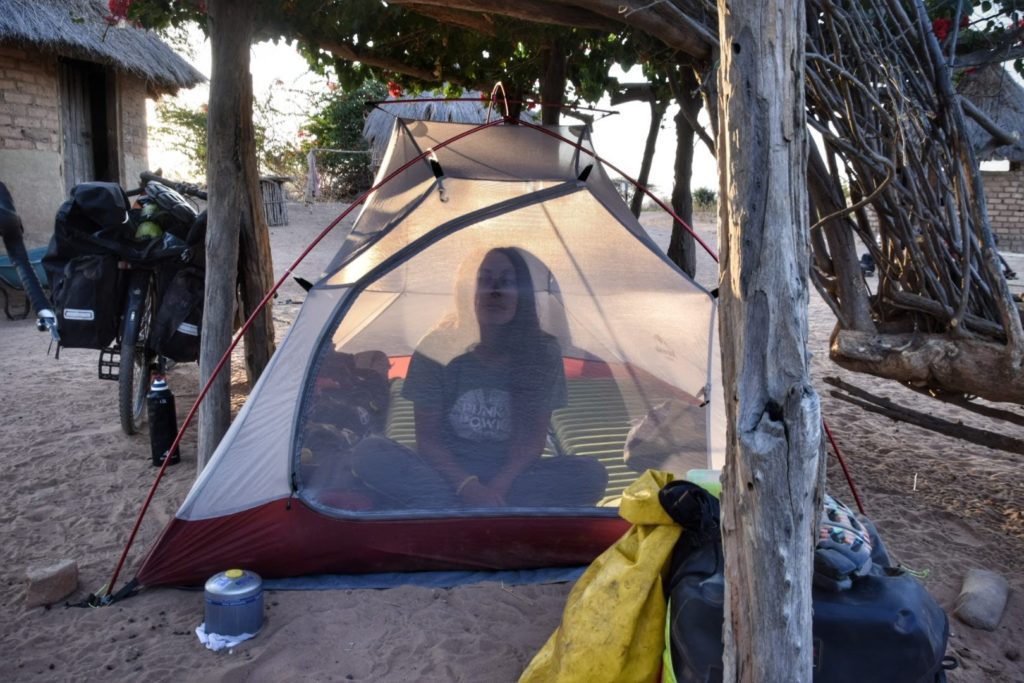 Naturehike Tents Review!
A comparison of all 2023 Naturehike tents, our opinion, and tests on:
Mongar, Cirrus, ViK, Cloud Up, Tagar, Cloud Peak, Opalus, Bear, Hiby, Star River & Cycling tent
Looking for Naturehike tents reviews? You landed on the right strip. In this article, we'll embark on a thorough comparison of the best Naturehike tents in 2023 – some of them we've tried ourselves, and for others, we relied on friends' feedback, online reviews, and our knowledge in the outdoor gear field.
This article will always be a work in progress, as we'll keep on adding new tents while Naturehike releases them.
If you are interested in the outdoor gear world, there's no chance you haven't heard of Naturehike. They have flooded the market with ultra-cheap products which have proven themselves reliable in countless adventures during recent years.
From an obscure Chinese brand like thousands of others, Naturehike has conquered a place among the most famous outdoor brands in the world. Let's have a close look at their camping tents and find out if any of them is the right tent for you.
2023 Naturehike Tents Reviewed in a Nutshell
Disclosure: Some of our articles contain affiliate links. This comes at no additional cost for you and helps us keep this website up and running. (as Amazon Associates we earn commission from qualifying purchases)
How we compile our gear guides: during the almost 10 years of cycloscope.net our team personally tested dozens of similar pieces of gear. For what we can't test personally, we involve other people in the cycling community to give their feedback and opinion about gear they have used. Our decade-long experience in bicycle touring enables us to find the key cons and pros of every product we mention.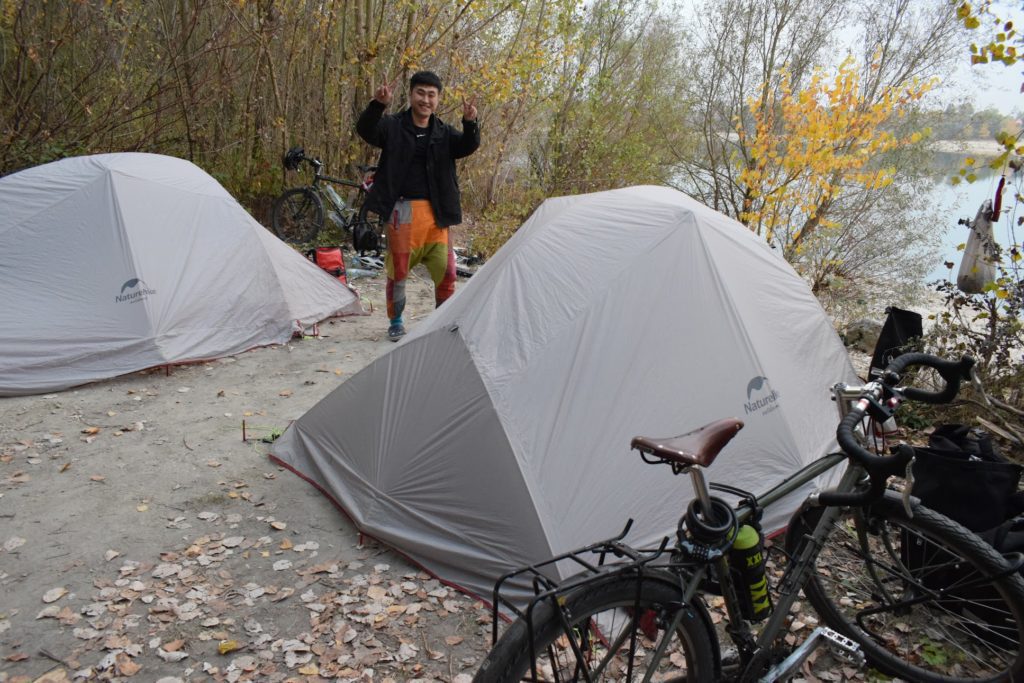 Is Naturehike a good brand?
Naturehike is a Chinese brand born around 2015. Although their site states they've been around since 2005, the brand Naturehike as we know it today is much younger.
Like many Chinese brands, Naturehike started as a manufacturer and supplier for western brands that delocalized their production to China.
To the best of my knowledge, Naturehike is born out of a Chinese company producing tents for MSR, that's why some tents are very similar to those by the American brand (Chinese law obliges foreign manufacturers to share the intellectual property of the design).
With those due premises done, I want to say that I'm a big fan of Naturehike gear. I've personally tested a lot of them and, although not flawless, most of their products are a real bang for the buck – they do the job of much more expensive products for a fraction of the price.
The materials are decent and the design is often intriguing, while there are often quality-control issues, the customer service is also very reliable and spares are shipped all over the world (we have first-hand experience with that).
Naturehike tents, the topic of this review article, are among my favorites for either ultralight backpacking / bikepacking or relaxed car-camping holidays – they might not last a lifetime but are definitely a great option for those outdoor lovers on a budget.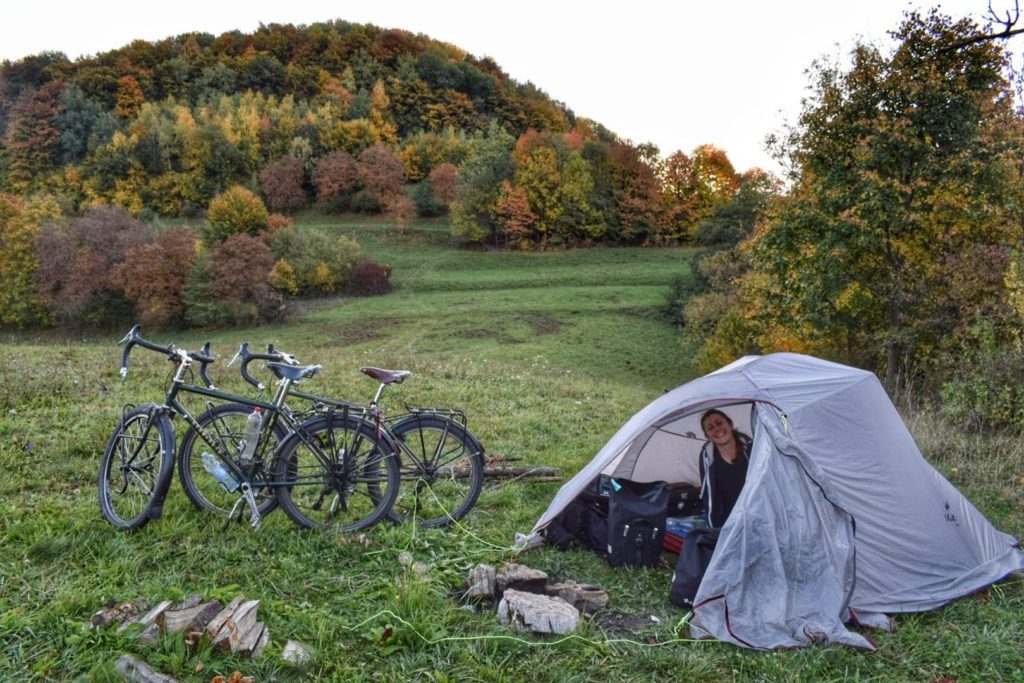 10 Naturehike Tents Reviewed & Compared
Disclaimer: Naturehike provided us with free gear for our Northern European cycling expedition in 2018. This article is being written in 2023 and no sponsorship contract ties up to the brand. All the opinions stated in this article are our own and completely unbiased.
1. Naturehike Mongar
Best for cycle-touring couples
Colors
Grey/Green
Waterproof index

PU4000MM

(Fly and Floor)
Materials
Fly & Floor: 20D silicone coated nylon ripstop
Inner: B3 polyester mesh
Inner dimensions
H: 100cm (3.2′) / L: 220cm (7.2′) / W: 135 (4.4′) -100 (3.2′)cm
Packaged size
19.7 x 5.9 x 5.9″
Weight
2.5kg/4.5lb (including footprint)
Another very nice budget tent is the Naturehike's Mongar, an ultra-lightweight and compact 3-season/2-person backpacking tent. If you're familiar with the MSR Hubba Hubba then you'll notice the similarities, indeed Naturehike was an MSR Chinese factory in the past.
Weighing only 4 lbs for the whole set and with a packing size of just 19.6 x 5.9 x 5.9 inches, the Mongar is a great bang for the buck, priced under 170$, way below the MSR price tag.
The rainfly and floor are made from 20D polyester with a 4000mm waterproof index, a silicon-coated fabric with fully taped seams. The Mongar is able to keep you dry under tropical downpours if set up properly. The poles look durable, made of 7001 aluminum.
This is a freestanding tent, able to resist strong winds thanks to a stable design, the ventilation is good with two air vents on the flysheet to prevent condensation.
The two doors, one for each side, allow for easy access and storage. Both doors indeed have a decently sized vestibule that can be fully or partially closed.
Mongar freestanding tent – Lightweight fabric and rational structure lead to proper packed weight. Balance the stability, comfort, and weight. More available space, enough for 2 people. Good ventilation, 2 air vents on the two sides of the fly prevent condensation from building up.
If you want even more storage/vestibule space, Naturehike designed this super-cool porch extension for the Mongar, it adds a large space where you'll be able to cook your camping meal without getting wet on a rainy evening, have a look!
Another quite useful feature is the overhead gear loft, where you can store a torch or a battery-powered fan.
The Naturehike Mongar made it to our list of:
> 13 Best Lightweight 2-person Tents under 200$
2. Naturehike VIK
Best for ultralight backpacking / bikepacking
| | |
| --- | --- |
| Tent fly | 2000mm 5D Nylon Silicone-coating |
| Tent bottom | 20D nylon / 4000mm |
| Footprint | 150D / 3000mm |
| Poles | 7001 aluminum alloy |
| Inner size | 6.8ft/210cm (length) * 2.8ft/85cm (width) * 3.1ft/95cm (height) |
| Packaged size | 18*6 inches (46*16cm) |
| Weight | 2.98lbs (1.35kg) |
For those who want to stay really minimal, here's the lightest tent on this list. Naturehike does its magic again, coming out with an ultralight 1 or 2-person tent under 3lbs (1.35kg) that paks as small as 18*6 inches (46*16cm).
The secret? This is a one-layer tent, so no separated flysheets and inner mesh. I can hear some of you shouting "condensation!" but hear me out.
A little condensation does occur, but the vents and the possibility of slightly opening the access door while leaving the door mash close will solve the problem in any condition that is not too cold.
This is a summer/spring tent, that can be used for temperatures as low as 45F or 6/7C. Besides that, it's a quite sturdy camping tent for its weight, bikepackers, and minimal trekkers would love it, and the price is super-appealing. I purchased a one-person version as a second, spare tent to use when I really want to pack next to nothing.
Despite being a single-walled tent, the Naturehike Vik handles heavy rains properly, thanks to the 15D nylon-coated silicone/PU 2000mm fly and 20D/PU 4000mm floor, a footprint is also included in the purchase.
3. Naturehike Cloud Peak
Best for winter expeditions
| | |
| --- | --- |
| Colors | Green, violet |
| Materials | Fly & Floor 20D silicone coated nylon ripstop/PU4000MM |
| Features | 2 doors / 2 vestibules |
| Inner Dimensions | (4.2ft) 130 * (6.8ft) 210 * (3.4ft) 105cm |
| Packed size | 19.7″x5.9″ |
| Weight | 2100g/4.62lb (Excl. Footprint 400g) |
The Cloud-Peak is one of the 4-seasons tent options from Naturehike. The design is quite different from what we've seen so far, taking inspiration from upmarket tents like the Hilleberg Allak.
What keeps this freestanding tent up indeed is the external flysheet, while the inner mesh is attached via hooks to this outer shell. This means it's not possible to mount the inner without the fly, also the set-up is not as straightforward as in other tents, with two small downsides.
This is a solid tent, able to withstand snow loads and freezing temperatures, it has a huge vestibule where to store gear and even cook, and two doors for added convenience of access and improved ventilation on warm nights.
At slightly above 2kg, this is still a pretty lightweight tent, considering its 4-season capabilities, the space inside is roomy at 130x210x105cm.
4. Naturehike Cloud-Up 4 Season – EDITOR's PICK!
Best Naturehike 4-seasons tent for bike touring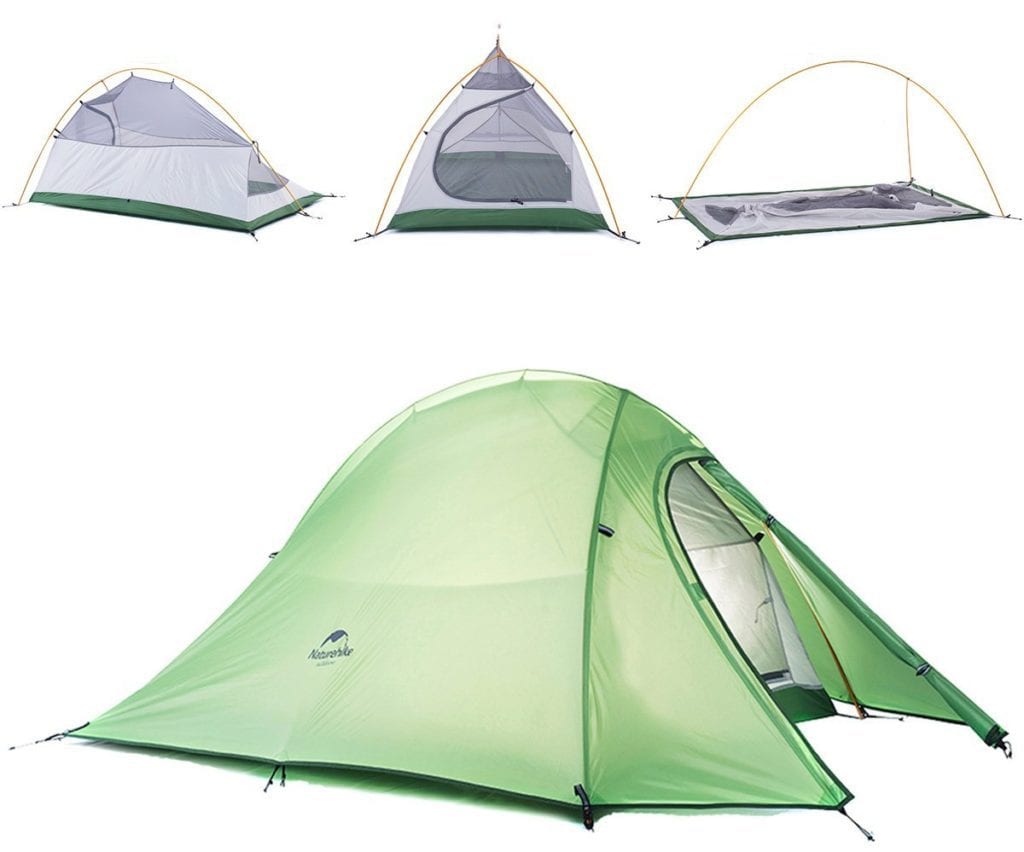 Our four seasons pick, the NatureHike Cloud Up is what we got for ourselves and we used it for 5 months in Northern Europe and 18 months in Southern Africa – from cold to hot weather.
The tent performed very well and only failed under a terrible wind storm in the Arctic Circle – a pole snapped and tore the flysheet. Naturehike replaced the flysheet in a few days and even gave us a contribution for the nights we couldn't camp and had to pay for accommodation.
The inner igloo is made of high-density mesh and nylon fabric and it ensures breathability, while the fly comes in two options, with a skirt for real winter use, and without it.
The two-person version of this tent is not 100% freestanding, requiring two stakes for tensioning, the 3-person version though is fully freestanding (that's what we've got). Overall this is one of the best budget backpacking tents, and maybe the best Naturehike tent so far.
Check our full review
> Review! Naturehike Cloud-Up 1, 2, 3 Persons – An Overusing Test
5. Naturehike Tagar (or Taga)
Best for hiking and treks
| | |
| --- | --- |
| Colors | Navy Blue/ Light Green |
| Capacity | 1-person / 2-person |
| Seasons | 3 Seasons |
| Materials | Fly & Floor 20D silicone coated nylon ripstop/PU4000MM |
| Features | 1 doors / 2 vestibules |
| Inner Dimensions | 135cm (53″) W * 210cm (82.7″) L * 105cm (41″) H (2-man) |
| Packed size | 17.3 * 3.9 * 3.9″ (44 * 9.9 * 9.9cm) |
| Weight | 2.3lb(1kg) 1-man / 2.7lb (1.3kg) 2-man |
The Naturehike Tagar or "Taga" as it was previously named, it's one of the first tents models the Chinese brand has put out in 2016.
The Tagar is a nice little tent, available in 1-person or 2-man versions. Its design is streamlined and versatile, making it able to withstand strong winds and heavy rains.
The waterproof rate is the usual 4000MM we have seen in almost all Naturehike tents, and the footprint is included like all other tents.
The weight is kept minimal at 2.3lb (only 1kg!) for the 1-person and 2.7lb (1.3kg) for the 2-person, for one of the lightest Naturehike tents.
Ventilation is provided by one little vent window that can be propped open from the outside, while the flysheet overdoor can be secured to the sides for added venting.
A couple of cons: this tent is not freestanding, and honestly the 2-man version is just good enough for 1 person and some gear. I wouldn't use this as a shelter for two folks unless they're both very small.
6. Naturehike Opalus
Best Naturehike tent for family camping
| | |
| --- | --- |
| Colors | Orange / Green |
| Capacity | 2-persons / 3-persons / 4-persons |
| Seasons | 4 Seasons |
| Materials | Fly & Floor 20D silicone coated nylon ripstop/PU4000MM |
| Features | 1 door (2-man) 2 doors (3/4-man) / 1 vestibule |
| Inner Dimensions | 235cm L * 90cm H * 135cm W (2-man) |
| Packed size | 18.9″*7.5″(2-man) / 21.7″*6.9″(3-man) / 21.7″*7.9″(4-man) |
| Weight | 4.4lbs | 2kg (2-man) / 6lbs | 2.7kg (3-man) / 8.6lbs | 3.9kg (4-man) |
The only tunnel tent by Naturehike in 2023 is the Opalus, available in 2-man, 3-man, and 4-man versions, this is more of a family tent suited for car camping than a backpacking tent.
Opalus's best selling point is its large lobby typical of a tunnel tent. This is big enough to allow cooking and spending some time on rainy days.
Besides that, I don't see much value in this tent. It's marketed as a 4-season tent but I won't take it with me in a freezing climate, maybe good enough for temperatures around the 40s (4/5C).
Like any tunnel tent, it's also not freestanding, meaning it can't be put up where the stakes are unusable (platforms, soft sand, rocks, and the like; it's also heavier than other Naturehike tents.
The materials are the usual, keep in mind that the orange version is a lower quality 210T nylon while the green one is a more proper 20D. The weights in the table refer to the green 20D version.
Check Also:
> 12 Best 4 Person Tents for Car Camping, Families, Backpacking & Hikes
7. Naturehike Bear-UL
spacious 2-person summer tent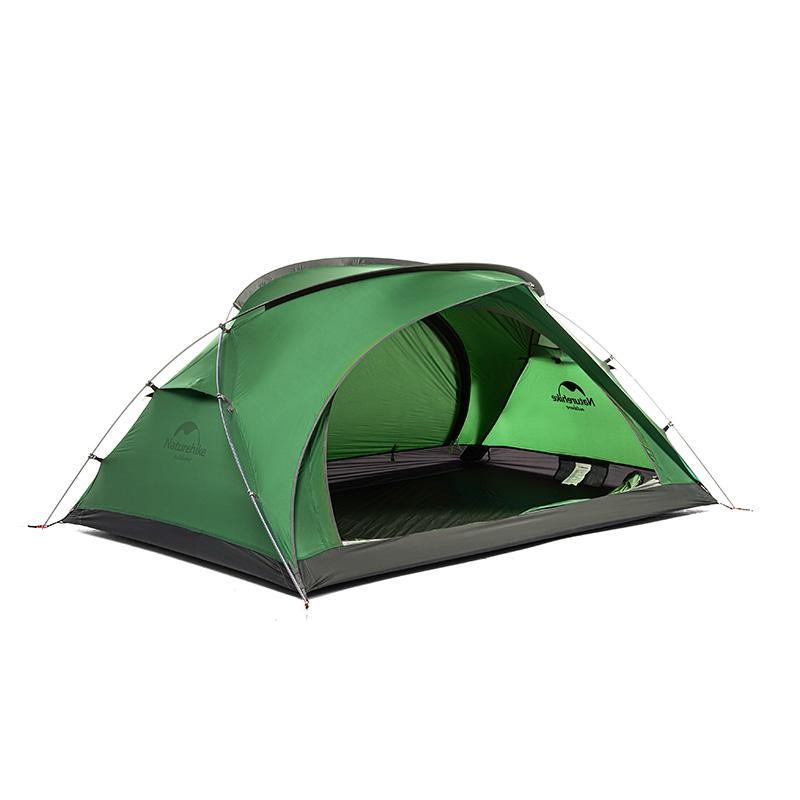 | | |
| --- | --- |
| Colors | Orange / Green |
| Capacity | 2-persons |
| Seasons | 1-Season |
| Materials | Fly & Floor 20D single silicone coated nylon ripstop/PU3000MM |
| Features | 2 doors / NO vestibule |
| Inner Dimensions | 225cm L * 105cm H * 144cm W |
| Packed size | 18.9″*6.5″*3.5″ |
| Weight | 4.2lbs (1.9kg) |
The Naturehike Bear is an interesting budget 2-person summer tent ideal for camping trips in tropical or otherwise hot regions.
The two large mesh doors at its sides let even the feeblest of the breeze get through, making the hottest camping nights bearable – and with a width of 144cm, it sure offers enough space for a spread-out sleeping position that's so important in hot climates.
The assembly is so easy it could be handled with one hand, and the poles are the usual 7001 alloys by Naturehike, sturdy enough and lightweight.
With all the good said, we could say this is a 1-season tent, good only for not-so-rainy summers, the waterproofness is reduced compared to other models, from 4000mm to 3000. The lack of a flysheet on the sides not only makes it vulnerable to side rain but also negates outside gear storage.
8. Naturehike Star River
4-seasons backpacking tent
| | |
| --- | --- |
| Colors | White / Green |
| Capacity | 2-persons |
| Seasons | 3/4-Seasons |
| Materials | Fly & Floor 20D silicone coated nylon ripstop/PU4000MM |
| Features | 2 doors / 2 vestibules |
| Inner Dimensions | 215cm L * 110cm H * 135cm W |
| Packed size | 5.9″ * 17.7″ |
| Weight | 4.3lbs (1.9kg) |
Another 2-person tent, available in a 3-seasons and 4-seasons version, the Star-River by Naturehike is another interesting option for backpacking or cycle touring.
With two doors and two vestibules, that's a pretty ventilated and spacious tent, a 110cm headroom is more than its colleagues, and the walls are pretty verticle for a less cramped feel – this is a 2-person tent that could actually be used by two people for an extended period of time without getting to hate each other.
Technical specs are the usual: 20d ripstop nylon with a PU4000mm waterproofness, 7001 aluminum poles, and stakes.
The 4-season version, similarly to the Cloud-Up, just adds a snow skirt to the flysheet, a small modification that makes a lot of difference, adding insulation and allowing the warm air to stay inside.
Does this sound like it can create condensation? Yes, it does – and indeed condensation is can be an issue with the Star River 4 seasons. Be sure to orient the vents downwind to minimize the problem.
Check Also:
> 3-Season Tents VS 4-Season Tents – What Should You Bring With You?
9. Naturehike Cycling Tent 1 P
best naturehike tent for bikepacking
Colors
Green / Blue / Orange / Red / Purple / Sky Ble
Capacity
1-persons
Seasons
3-Seasons
Materials
Fly: 20D silicone-coated nylon ripstop/PU4000MM
Floor: 150D rip-stop oxford/PU 3000mm
Features
1 doors / 2 vestibules
Inner Dimensions
80.7"(L) x 37.4"(W) x 43.3"(H) / 205cm * 95cm * 110cm
Packed size
5.9″ * 15.7″ (40 * 15cm)
Weight
3.63lbs (1.65kg)
As the not-so-creative name states, here's Naturehike's tent specifically designed for solo bikepackers.
This ultra-cheap (100 bucks!) and ultra-light (3.85lbs/1.7kg) little thing is really going to be a best seller. It's quite spacious for a 1-man tent, with a headroom of 110cm and a 95cm width you can comfortably keep some gear inside with you and still sleep comfortably.
Two adjustable vents provide adequate airflow through the tent rainfly, while the inner cocoon is 100% mesh, very fresh in summer but not the best for chilly weather,
The rainfly is available in 3 versions: 210T (lower quality, heavier), 20D, and 20D with an additional skirt. The floor though is always a weaker 150D PU3000, so bottom leaks and tears are a possibility if the tent is not used carefully.
Ultimately, the Cycling tent 1P by Naturehike is a super-cool, budget-friendly shelter for bikepacking and trekking adventures in warm climates.
The Naturehike Cycling Tent made it into our list of:
> 14 Best One-Man Tents for Bikepacking & Cycle Touring: 1 person lightweight shelters
10. Naturehike Hiby
best for dog camping
| | |
| --- | --- |
| Colors | Red / Gray |
| Capacity | 3-persons |
| Seasons | 3-Seasons |
| Materials | Fly & Floor: 20D silicone coated nylon ripstop/PU3000MM |
| Features | 1 doors / 1 vestibule |
| Inner Dimensions | 220cm L * 135cm H * 200-145cm W / 86.6 * 53 * 78.7-57″ |
| Packed size | 21.3″ * 7.5″ * 7.5″ |
| Weight | 7lbs (3.17kg) |
The Hiby is a 3-person lightweight tent whose main attraction is the wide anterior porch. This has an intelligent design with two side entrances and is large enough to allow for cooking if the weather is wet, it also could be used by a large dog in case you don't want to bring the pet in the tent with you.
The main door though is only one, which is not great for a 3-man tent – add this to the fact that the same main door doesn't unzip at the bottom end, and you'll have a pretty uncomfortable entrance.
Besides that, the Hiby is a lightweight 3-season tent with a waterproofness rate slightly lower than some of its siblings, PU 3000mm
The near-vertical walls maximize the interior volume, the headroom is great at 135cm, and also the length of 220cm can accommodate even very tall people. The width of 200cm at the head and 145cm at the feet though still would make it feel a bit crowded when used by 3 big folks.
FAQs about Naturehike tents
Where are Naturehike tents made?
Naturehike tents are made in Ningbo, Zhejiang Province, China. Naturehike's factory was previously used by famous Western brands for some of their camping tent manufacturing.
Are Naturehike tents good?
Naturehike is a budget brand. While their tents can't match the quality of much more expensive brands and models, we honestly think Naturehike tents can't be beaten when it comes to value for money. Good quality tents for very cheap prices.
You might also like:
> Backpacking vs Hiking VS Trekking VS Camping – Differences & Definitions
> 11 Best Lightweight Camping Chairs & Stools
> 11 Best Ultralight Sleeping Pads for All Budgets
> Top 5 Underquilts for Hammock Camping
> 8 Best Hammock Sleeping Pad for Camping
> 9 Best Lightweight Budget Sleeping Bags
> 13 Best Double Mattress for Camping – Self inflatable pad, Air Beds, Lightweight Mats
Stay in touch while we get lost! Follow us on Social Media