The Best Custom Bicycle Manufacturers. Handmade bikes by the coolest bike frame builders.
Steel, Titanium, Carbon. Road, bikes, touring. Italy, US, Europe, Australia
The term custom bicycle indicates a bike handmade on order by a professional frame builder, which perfectly fits your physical feature, being tailored according to your body measures and specific need and requests.
Following the previous article about the best handmade bicycles in the USA and Canada, we decided to compile a list of the best custom bikes in the rest of the world, with special attention to some great Italian custom frame builders.
Just like a tailored suit, nothing can fit better on you than a custom bicycle, but of course, the price tag is much higher. Although anybody will benefit from riding a bicycle frame that truly fits their unique body dimensions, flexibility, and riding style, when it comes to touring bicycles, having a perfect fit can really skyrocket your enjoyment during all kinds of travels.
The frame builder and custom bicycle manufacturers listed here are those I could find on the internet that features at least one touring specific bicycle in their galleries. Many of them though, build every kind of bikes, some specializing in racing bicycles, especially the ones that are in the market for a long time.
This article is written for dreamers, but for some of you, the lucky ones, it might also constitute a useful compass to help navigate the complex, huge, and diverse world of custom-made bicycles. Almost all of the handmade bikes featured here won't become yours for less than 3,000USD (for a complete bicycle, made specifically for you).
Most of the information about these bicycle frame manufacturers are taken from their own websites. This post doesn't aim to give opinions but showcase the most complete list possible of custom bicycle builders. If you think we missed someone, please let us know in the comments.
Have a look at the
Best custom bicycles in North America, made for touring
Not willing to invest this kind of budget? Check out something more wallet-friendly
18 Great Touring Bikes Under 2,000$
21 Best Touring Bicycles Under 1,000$
What's the best type of Touring Bike?
if you have no budget at all here's
How to turn a piece of junk into a great touring bicycle
The Best Handmade Custom Bicycle Builders in a Nutshell
Best Framebuilders in the United Kingdom (England, Northern Ireland, Wales, Scotland)
Stanforth Bikes
Hertley Cycles
Enigma
Mercian
Custom Bicycles from Australia
Handmade Bikes in Holland
Custom Bicycles from Switzerland
Bicycle Frame Builders in Spain
France: Best Custom Steel Bike frames
Alex Singer
Cycles Cattin
Gilles Berthoud
Germany: Custom Bike Manufacturers
Custom Bicycle Manufacturers in Italy
Bressan
Nevi
Dario Pegoretti
Cicli Pigozzi
Tommasini
Bice
Passoni
Crisp
Rewel
Gios
Faggin
Vetta
Cicli Barco
Alman
Ferro
Fabrica
Dioniso
Legor
Chesini
La Stazione delle Biciclette
36 Best Custom Bicycles In The World
Best frame builders in the UK
Disclosure: Some of our articles contain affiliate links. This comes at no additional cost for you and helps us keep this website up and running. (as Amazon Associates we earn commission from qualifying purchases)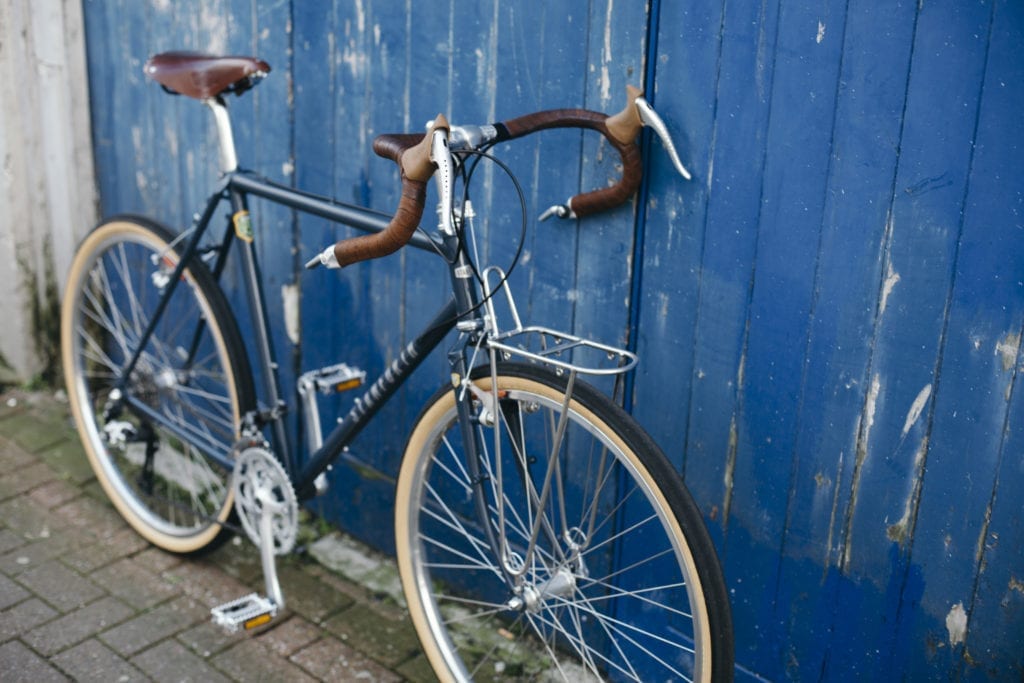 Stanforth Bikes launched its first expedition bike, the Kibo, in 2014. It was designed first and foremost as an all-terrain long-distance touring bike.
The range has now expanded with four Kibo expedition models as well as the recently launched Skyelander 700c and 650b touring bikes.
All of their bikes are handcrafted in the UK. The steel lugged frames are built from high-quality Reynolds tubing by the country's top frame builders, including legendary British frame builder Lee Cooper.
Check our reviews of the Stanforth Kibo and Stanforth Pamira
Hartley Cycles is the culmination of over 10 years of fine metalwork and a love affair with cycling. From a small workshop in South London, award-winning frame builder Caren Hartley creates beautiful bespoke steel and stainless steel bicycles uniquely tailored to each client.
Caren is passionate about making bikes for both men and women that are equal in beauty and performance and, most importantly perfectly, fitted to the rider.
Having first trained as a jeweler and silversmith, Caren then worked in a variety of metalwork disciplines including sculpture and large-scale public art before deciding to focus her creativity on the bicycle.
They are made with a variety of metalwork techniques such as fabricating, bronze brazing, silver soldering, piercing, and wax carving, some specific to bicycle manufacture and some which she has developed during her multidisciplinary contemporary metalwork career.
3. Enigma (
Hailsham, East Sussex

)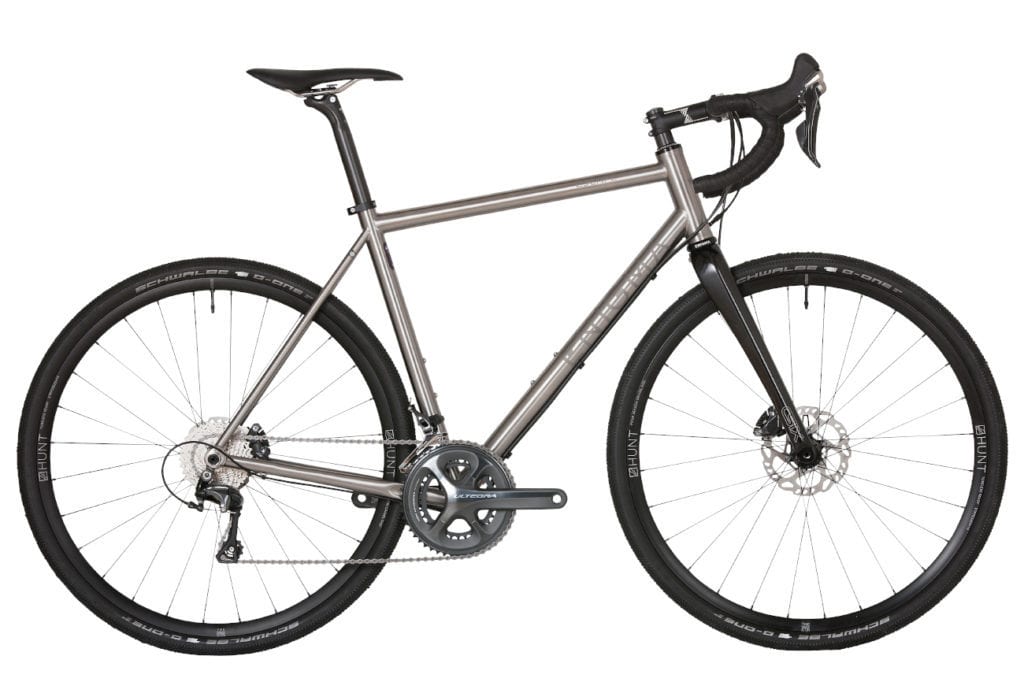 More of a gravel equipped for light touring that a round-the-world, The Enigma custom bicycles are made of Titanium and tailored to the customers' needs. They boost a range of high-end components and, of course, the price reflects so. Absolutely fantastic bikepacking bikes.
4. Mercian (Alvaston, Derby)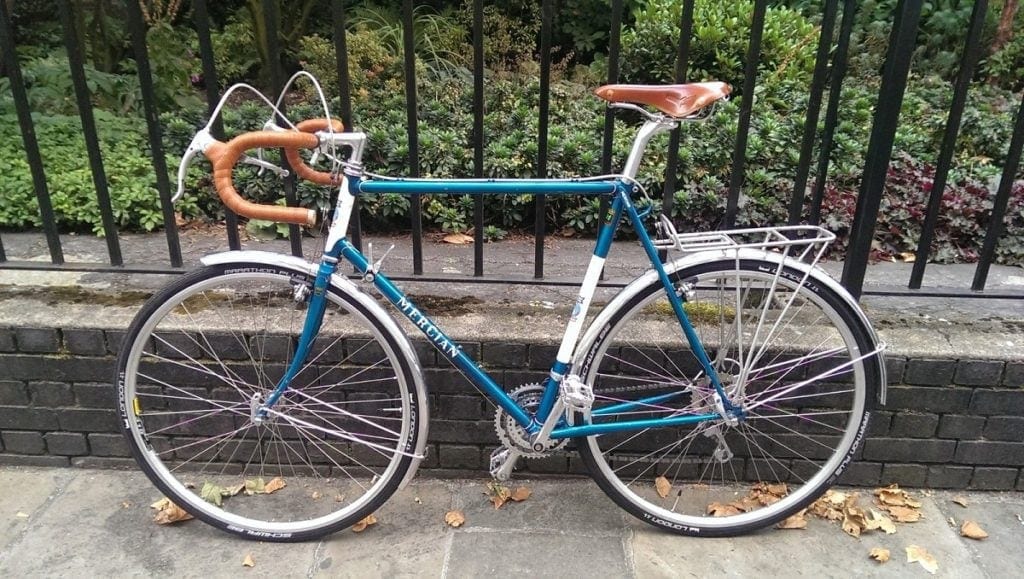 As one of the most classic and well-known custom bicycle brands in the UK, Mercian Cycles was founded in 1946 by Tom Crowther and Lou Barker.
The current production is around 300 to 400 frames per year, with 20% being exported outside the United Kingdom. As of 2010, touring bicycles account for around 67% of Mercian's production, with track bicycles making up another 25%.
Best Custom Bike Builders in Australia
5. Kumo (Canberra)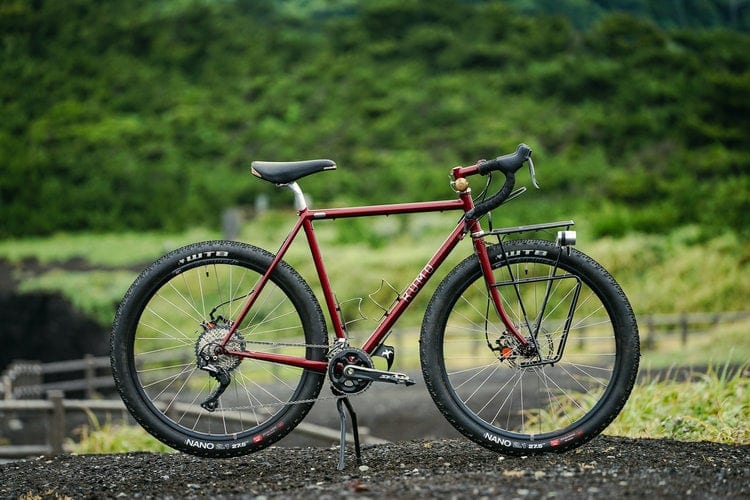 Kumo Cycles is a one-man frame workshop run by Keith Marshall In Canberra, Australia. Driven by an incurable desire to build and create beautiful and well thought out machines, he builds custom bicycles that integrate seamlessly with the rider and show the highest levels of craftsmanship and attention to detail.
It's the only manufacturer I could find that developed a specific model from a fat-touring-bike.
Hand made steel bike frames and complete bikes crafted one at a time, blending expertise in frame building, manufacturing, and hard-core riding. Gellie Custom is Ewen Gellie.
His handmade bicycle frames are light, solid, and have a sweet lively ride. Stiff and light, as only made-to-order lightweight steel can be.
Every handmade bike frame he makes fuses his Aussie-champion level mountain biking, frame building, and car-industry expertise as a professional mechanical engineer.
Custom Bicycle builders in Holland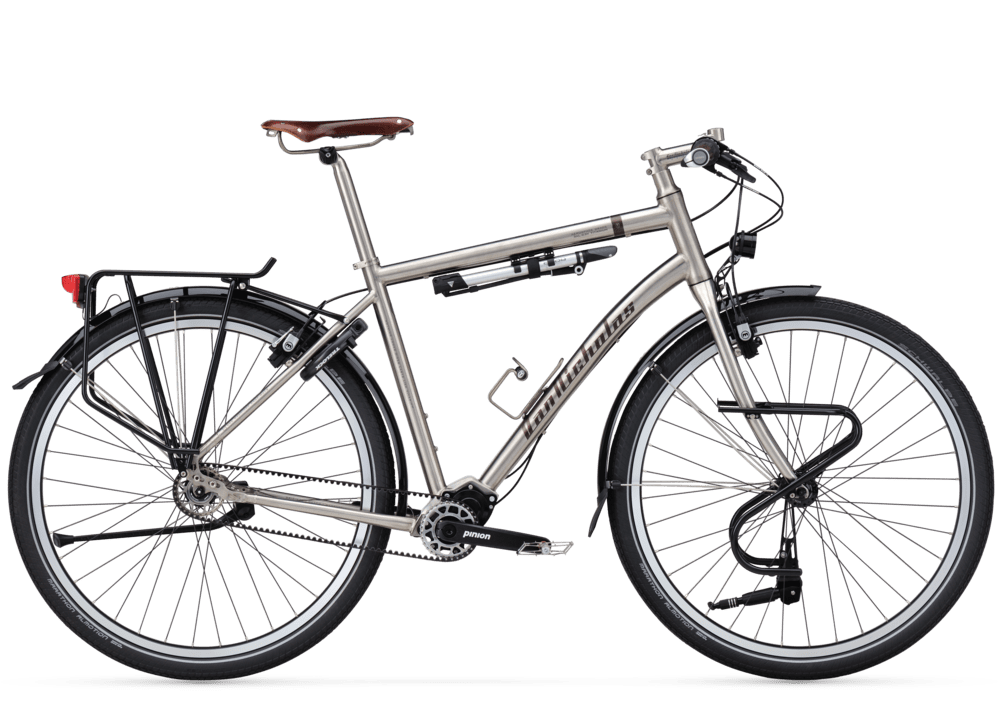 Van Nicholas began life as a Dutch family company before becoming part of the famous Dutch bike brand Koga in 2012. Their claimed aim is to achieve perfection in modern bicycle design by constructing bikes to the highest possible standard.
Van Nicholas dives into traditional craftsmanship while, at the same time, focusing on modern technologies, constantly seeking to evolve.
For example, they created the first Seamless Hydroformed Titanium frame. And a divisible road handlebar, specifically designed for the Rohloff Speedhub. They also design and manufacture their own range of state-of-the-art apparel and components.
Van Nicholas uses exclusively Titanium for the building of their frames, most touring bikes feature Rolohoff and Pinion gear hubs. So don't expect their product to be cheap.
8. Pilot (Nuenen)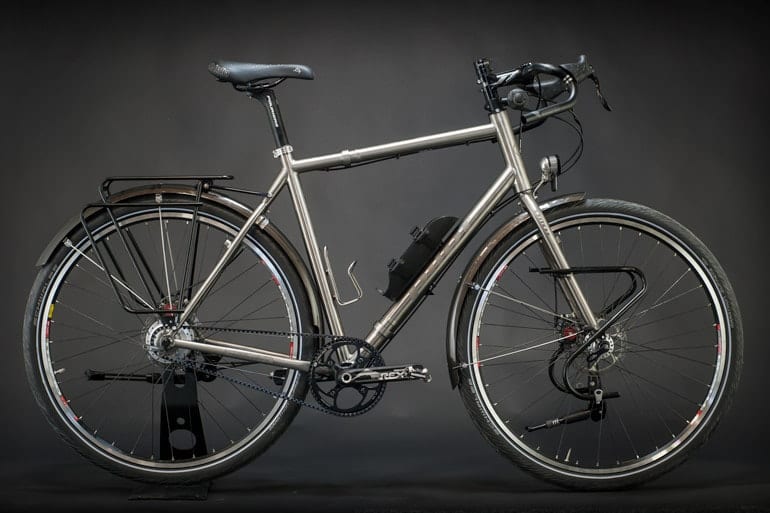 Pilot Cycles was started by two bike lovers: Joris Claessens and Pieter van der Marel. For nine years, Joris has had a bike shop specializing in sports bikes and accessories and has a strong focus on innovation. Pieter has its roots in engineering, marketing, and design, and is constantly working to improve "ride".
Together they worked the idea of a special titanium mark in the formula Pilot so unique: completely customized! Custom to the last detail. Just like Van Nicholas, they only produce Titanium frames mostly designed around Pinon and Rohloff hubs.
Handmade Road Bikes from Switzerland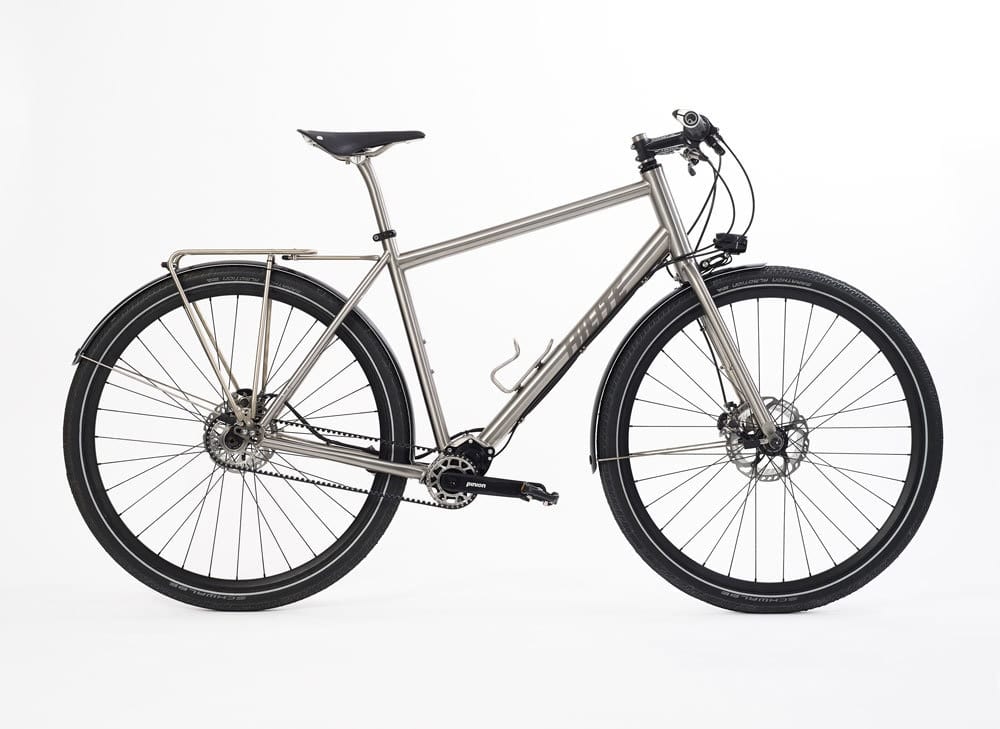 Another brand working on the combination of Titanium and Pinion belt drive, Hilite, though, also produces aluminum frames. Integrated racks and a minimalist design make these products really fascinating.
Back to steel, this small but competent Swiss workshop produces some really beautiful custom touring machines. Pretty well known in the scene of German and Swiss long-distance cyclists, these bikes look very reliable.
Bicycle Frame Builders in Spain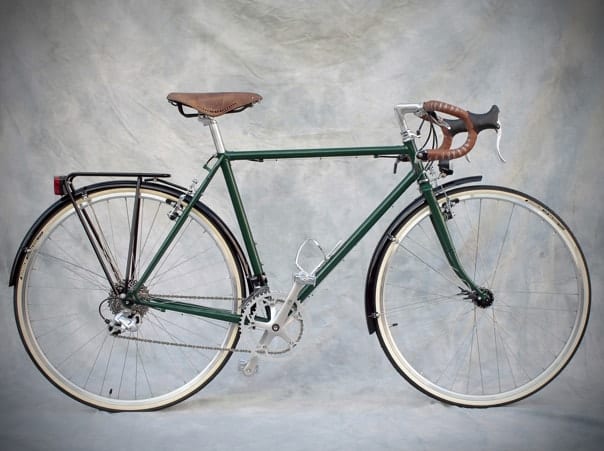 The Bicitaller arises from the passion for the bicycle and the belief in it as an element favoring a necessary and urgent change in the concept of mobility and sustainable transport. A trend that is already a reality in many cities in Europe and other continents.
The Bicitaller offers a wide range of custom bicycles (including folding and electric bikes) and accessories, all fully customizable to meet all the demands and tastes.
The bicycles of classic design, combine perfectly the relation quality and price, being the favorite ones of those who remember that type of bicycles that, perhaps, they had in their childhood. The hybrid or "traveling" bikes are the highlights in their permanent exhibition.
France: Best Custom Steel Bike Frames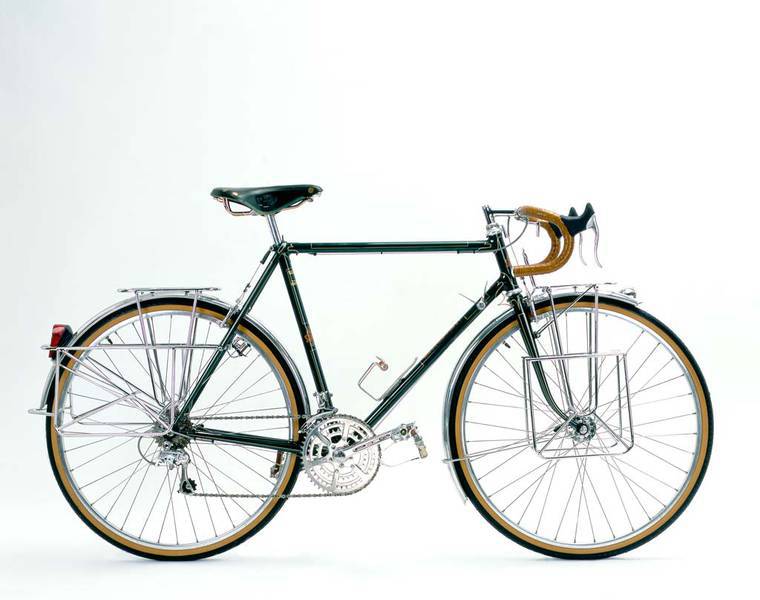 Ernest Csuka, constructeur of Alex Singer bikes for many decades, died on December 22, 2009. He was 82 years old.
Ernest Csuka was the last of a generation of great frame builders, whose work in post-war France had shaped modern bicycles, with lightweight tubing, modern geometries, and many aluminum components which later found their way to racing bikes.
Many of the bikes Ernest Csuka built have been ridden hard for decades, and still, are ridden today. They combine lightweight and a light feel with quality and durability.
---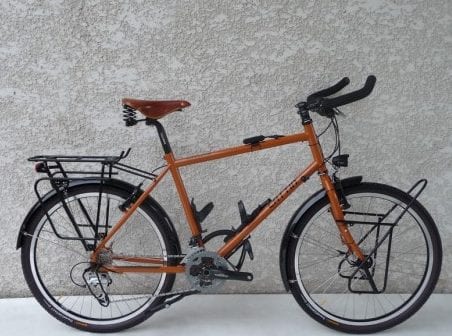 It was in 1982 that Daniel started producing handmade bicycles in his father's 1957 bicycle shop. The production was immediately varied, from the trip to the cyclosportive and the Cycles Cattin's flagship bicycle, the light hiker.
The passion and imagination of Daniel, leads him to propose many innovations, indestructible management games, fork without offset, symmetrical rear wheel, and even the first mountain bike!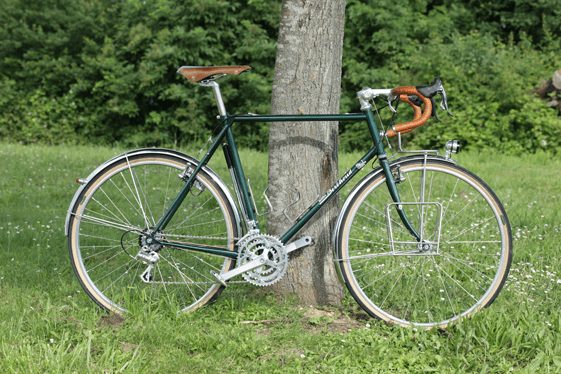 Cycles Gilles Berthoud is a specialist in touring bicycles, cyclosportive bike, randonneurs, and custom racing road bikes.
Manufacture of bicycles, tandems, accessories and spare parts for bicycles, frames, handlebars, wheels, fork, spokes, saddles, pedals, bar tape, footrest, and even jackets.
Germany: Custom Bike Manufacturers
Essential and ideal custom touring bikes, including Pinion and Rohloff options.
---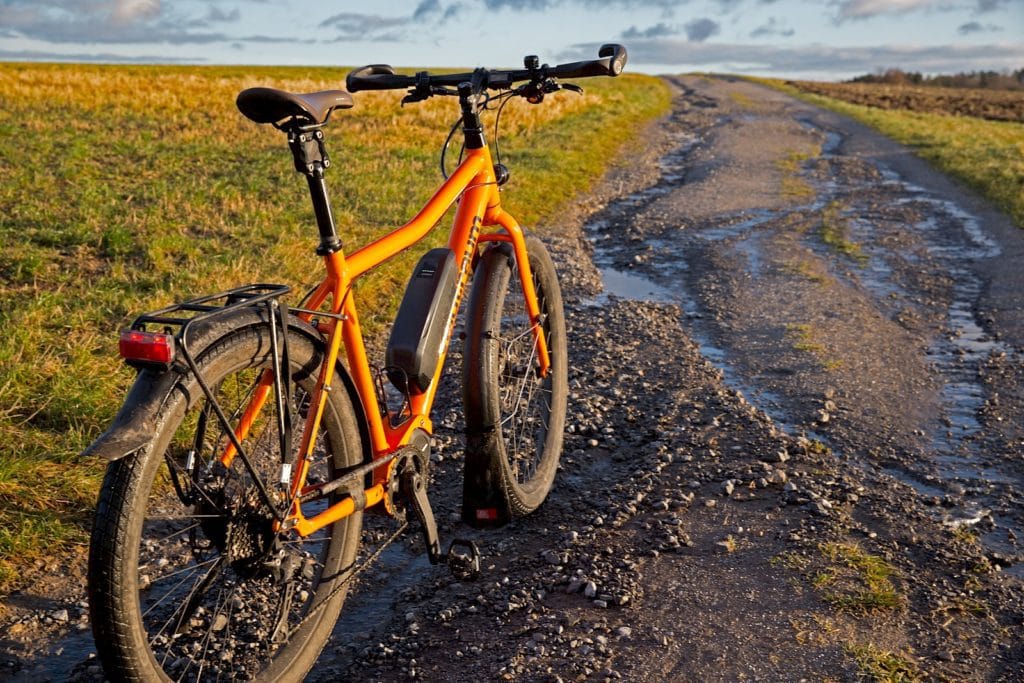 Another very well known brand from Germany. They feature 4 main customizable models, two of which feature their trademark, the curved top tube.
20 custom bicycle manufacturers in Italy
A particular craftsman, active at 360 degrees in designing frames for any cycling specialty. Collaborating with athletes – mechanical engineers and with the help of welders and skilled workers for the processing of carbon, all Italians.
He works with any construction material, from steel to titanium, from carbon to aluminum, even mixed together, with customized pipes.
They are able to satisfy any customer needs, personalizing and making their custom bicycle unique. 90% of his products consist of creative prototypes that acquire value for their originality over time.
18.

Nevi

(Chiuduno, Bergamo)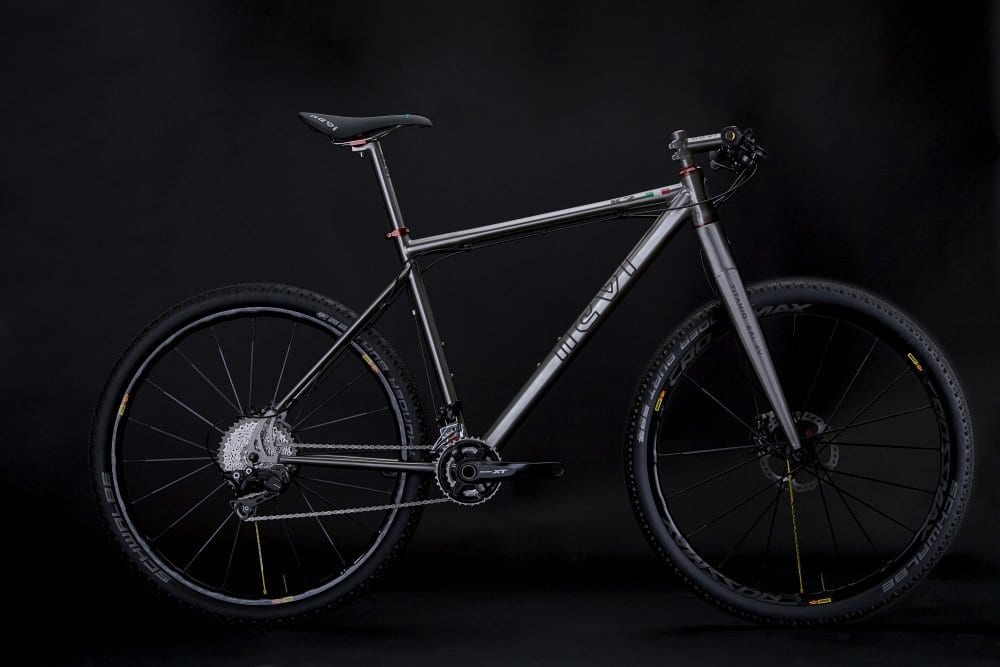 Nevi was founded in 1992 thanks to the determination of the co-founders Sergio Finazzi and his wife Consuelo, their vision was to excel and stand out from the other bicycle frames brands by choosing to work a noble material such as Titanium.
Sergio Finazzi desire to create Nevi came from his experience as a successful professional cyclist from 1987 to 1990.
Years of research, design, and hard work guarantee the highest level of technological innovation providing customers with uniqueness, reliability, safety, excellence, and above all the certainty of the "Made in Italy".
Innovation in Nevi is paramount, and numerous ideas and projects have been developed and supported by engineers and experts of Titanium as technological systems in the company's headquarter.
In 2000 Nevi introduced the surface finishing of Titanium that as of now, no one has managed to recreate: the finishing graphics is the treatment of the surface finish that makes the brand and model name elegant in contrast with the classic grey titanium. Finishing can be customized to clients' needs.
Dario Pegoretti (born 18 January 1956) is an Italian bicycle frame builder based in Caldonazzo, outside the town of Trento, in the Dolomites.
He is considered one of the great contemporary steel frame builders and a pioneer of lugless TIG welded frames. Pegoretti uses only steel and aluminum to create his frames, having used tubes from Excel, Dedacciai, and most recently Columbus. He apprenticed with master builder Luigino Milani, who was also his father-in-law.
Pegoretti has also created custom paint and graphics designs for customers. The 'ciavate' paint scheme is entirely hand-painted by Dario and originally drew inspiration from Jean-Michel Basquiat.
Pegoretti designed and built frames that were ridden by Miguel Indurain, Marco Pantani, Stephen Roche, Claudio Chiappucci, Mario Cipollini, and Andrea Tafi among others.
20.

Cicli Pigozzi

(Verona)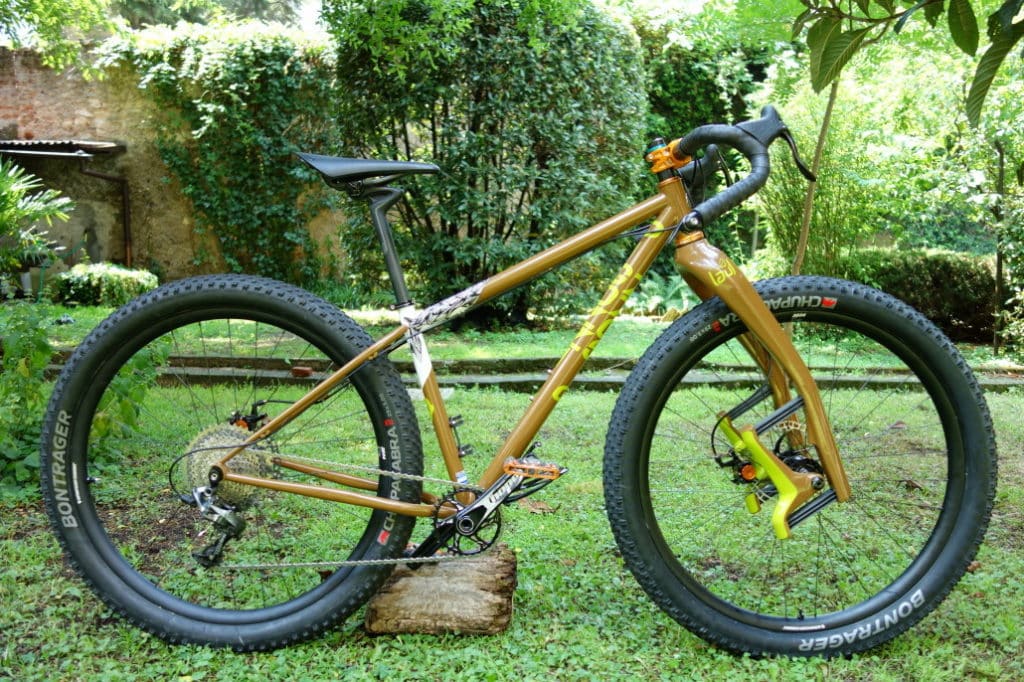 Michele Pigozzi says of himself: "I was born with feet on the pedals and hands soiled with grease in nineteen eighty-three. Or at least this is what my friends say and the thirteen bikes that I have been puncturing, breaking, disassembled, oiled, repaired, modified, and over which I have ridden a lot.
When I was a little taller than a wheel, on Saturday morning my father took me to a shop where bicycles were built and repaired since 1909. Today that same shop displays frames with my brand on display."
He founded his brand in 2009. His aim is to "build high-quality bicycles, studied in the smallest details, handcrafted, that last over time, that live long to be used and loved".
All Pigozzi custom bikes are made of steel, with strong attention to components and a high level of design creativity.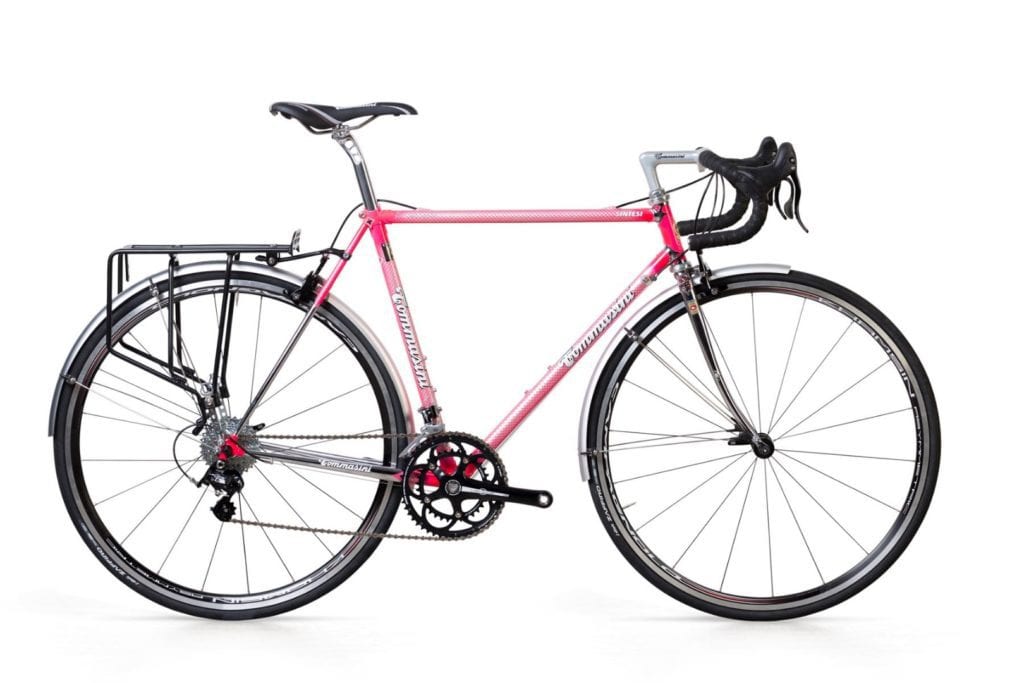 Tommasini takes its name from its founder Irio Tommasini, who spent most of his life with bicycles. Irio since 1948 has been a master frame-builder and in his time was a successful rider in the world of racing.
In the '70s by increasing his production capacity the distribution for Tommasini also increased both in Italy and abroad. The artisan workmanship passed down from generation to generation has enabled Tommasini frames to be at the forefront of the industry and to be appreciated for their finish and geometries.
Today as yesterday, the company production remains handmade conferring value to experience and selecting the best material.
The Tommasini frames, indeed, are synonymous of quality due to tradition, but also rigorous controls that are followed during each production step.
Tommasini mostly produces custom race frames, but their expertise allows them to build every type of bike, also sturdy long-distance tourers.
22. Bice (Merate, Lecco)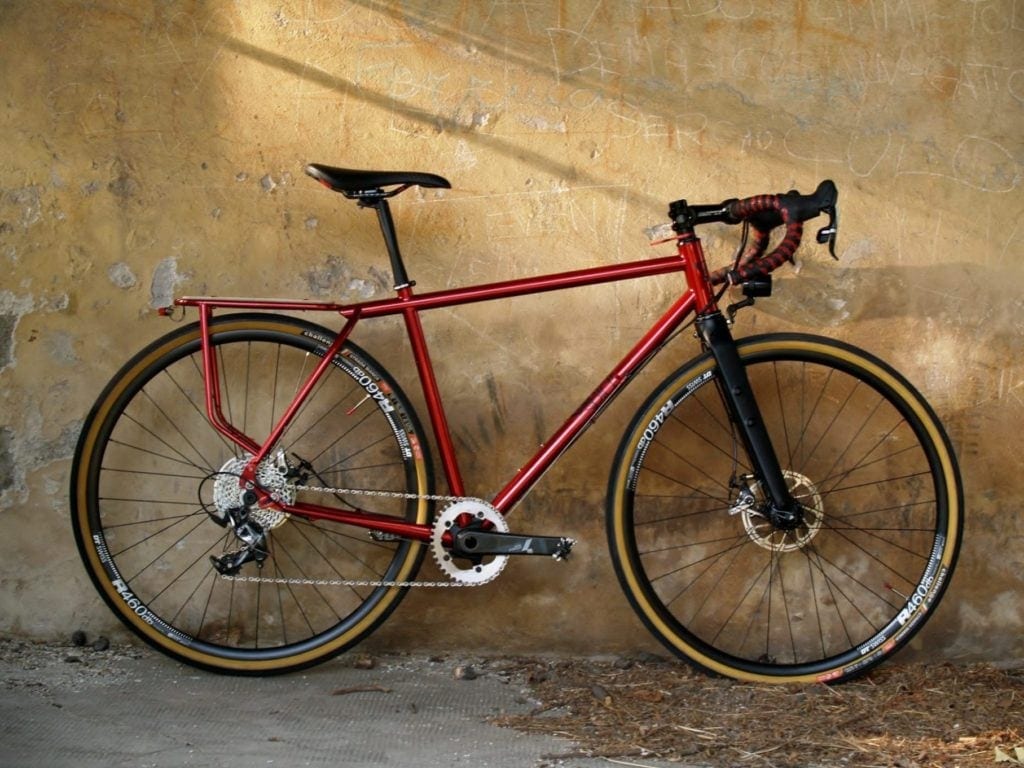 Dario Colombo is the mind and hands behind Bice. A strong background in sports medicine, together with a long experience in the sustainable mobility sector, gave Dario some insight not every frame builder has.
An avid bicycle traveler himself, he is a self-taught frame builder who gathered knowledge from some of the most renowned craftsmen in Italy, Dario Pegoretti, Gianni Gilardi, and Preda, Stucchi and Perego (who have worked for their own brands, as well as for Ernesto Colnago).
He makes custom steel bicycle frames tailored to the customer's needs. He also manufactures great custom road bikes.
23. Passoni (Vimercate, Monza e Brianza)
Passoni is an Italian craftsman mainly producing titanium and aluminum race bicycles. As every craftsman of his league, though, he's able to create every kind of bike.
24. Crisp (Castiglion Fiorentino, Arezzo)

From Crisp's website:
"I've been building bicycle frames for nearly as long as I have been in the specialty metals business. After completing my B.S. in Architecture at Texas A&M University, I started working for a blacksmith/sculptor in Mississippi, while racing on the weekends. It was during this time that I built my first frame.
A few years later, I ended up in the heart of Tuscany building high-end precision display and furnishing elements for premier Italian fashion houses worldwide (while still spending every available free moment on my bike). Through these experiences, I have learned the great value of craftsmanship, which, in Italy, is as high a revered tradition as cycling.
Throughout my career I have been committed to the rigorous development of conceptual ideas through their evolution to a well-executed final product, relying on my experience as an architect and designer, and my hands-on approach to fabrication.
Building bicycles is a natural undertaking for me. Having raced competitively in the United States and Italy, my skills building racing bicycles for road and off-road use are informed by my own experiences as well as the constant feedback from fellow cyclists.
Being a tall rider (6'-3"/190.5cm), I recognize the discontent with the bicycles offered by mass-production manufacturers, who only have a few standardized sizes and rely on accessories and modifications to try to achieve a fit that is acceptable…
I started building in the mid-1990s with brazed steel frames and as my experiences developed, I began to experiment with other materials like aluminum and titanium. In 2001 I had the great opportunity to attend the United Bicycle Institute's Titanium.
Frame Design Course in Ashland, Oregon, which solidified my choice of material for building superior bicycle frames. In January 2004 I resigned from my job as Project Manager to commit myself full-time to my ambition: building custom bicycle frames for riders as passionate about the sport as myself.
25. Rewel (Bolzano)

Rewel Bikes, born in 1986, produces with passion and dedication tailor-made bicycles made of a unique and original material such as titanium, but not only… They offer a wide range of racing, mountain bike, toddler and city bicycles.
26. Gios (Turin)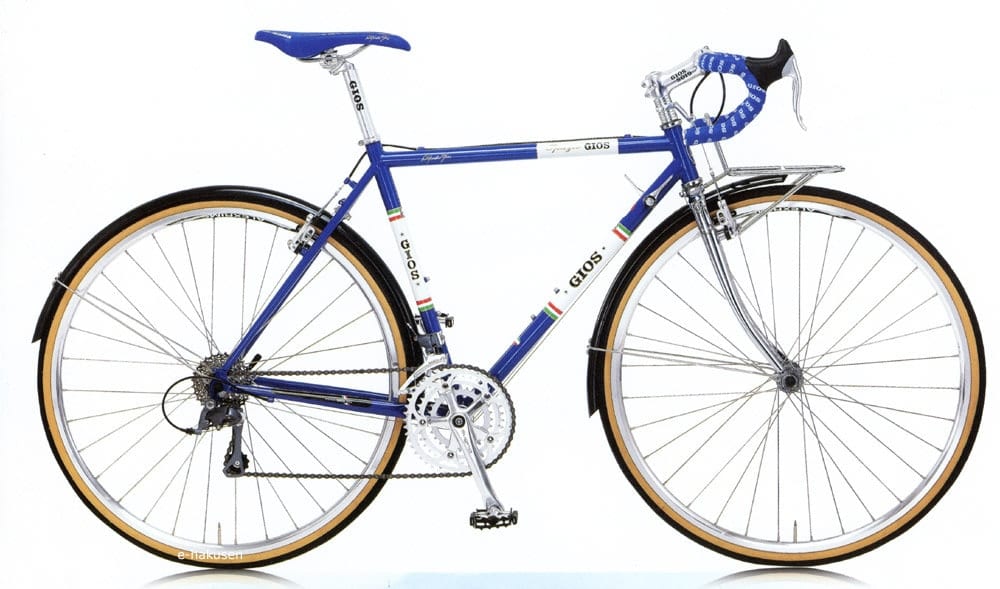 In November 1971 when Alfredo GIOS made contact with Giorgio Perfett, owner of the worldwide known chewing gum brand "BROOKLYN", at the Milán bike show where GIOS was displaying his new model "EASY RIDER".
Attracted by the design and features of this bike, Perfetti commissioned immediately 100 units for a raffle organized by his company among its clients.
The next year, Perfetti created and sponsored a new and powerful professional cycling team and considering his recent and strong friendship – and commercial – relations with Alfredo GIOS, he offered him to be the official technical supplier for his new team.
On August 4th, 1972 the agreement became official, starting a long and close collaboration lasting five years (1972-1977) and making BROOKLYN one of the best professional teams of its time, with a large list of riders.
One of them highlighted over the rest, Roger De Vlaeminck, winner of the Milan-Sanremo, Paris-Roubaix, Tour of Flandes, Giro di Lombardia, Lieja-Bastogne-Lieja, Flecha Walona, Paris-Bruselas, Milan-Turin, Zurich Championship, Het Wolk, Tirreno-Adriatico, Tour de Suisse and so on.
27. Faggin (Padova)

Founded by the former cyclist Marcello Faggin in 1945, the brand is affirmed in Italian cycling history as a guarantee of traditional craft with the passion for a totally custom approach.
The history of Faggin revolves around two cores: international production and support of cycling teams. From the late 70s, the leadership of founder Marcello gradually shifted to the racing and custom road bikes field, consigning the company management to his four daughters. They kept on welding frames at their Paduan houses as well as managing a challenging worldwide business.
The 1980s represented the golden age of Italian cycling and Faggin embodied, among other brands, the values of historic frame builders worldwide. Tens of thousands of Italian bicycles – admired for their fine combination of aesthetic and technical qualities – were exported every year all over the world.
Countless foreign teams chose Italian products for their riders, thus increasing the Italian firms' prestige also from an athletic point of view. Thanks to Faggin's achievements, in 1984 the company equipped the Italian cycling pursuit team at the Los Angeles Olympics.
During the 1990s, when new materials became widely popular, the workshop kept up to date without forgetting the roots of the founder's practice.
The only true love has always been the classic steel frame, but Faggin earned its reputation in frame building by also providing aluminum, titanium and carbon fiber frames, hand-built with meticulous craftsman's attention to detail.
Nowadays the company left the big scale production approach to simply dedicate entirely to hand-building the most accurate Italian product while adhering to the strict traditional rules. Marcello's daughter Cristina is currently in charge of management and her husband Massimo is the talented craftsman behind Faggin frames since 1976.
28.

Ve

tta

(Padova)
Vetta di Antonio Taverna has been in the bicycle frame production market since 1947 for three generations. They produce for private individuals, for third parties and for very prestigious Italian and foreign brands, tailor-made or custom design and with any type of customization.
Their production of frames covers almost all types of use: race, track, stopwatch, triathlon, cross cycle, tourism, Mtb, and tandem.
The materials are alloys of steel and aluminum, among the most sophisticated on the market.
29.

Cicli Barco

(Piazzola Sul Brenta, Padova)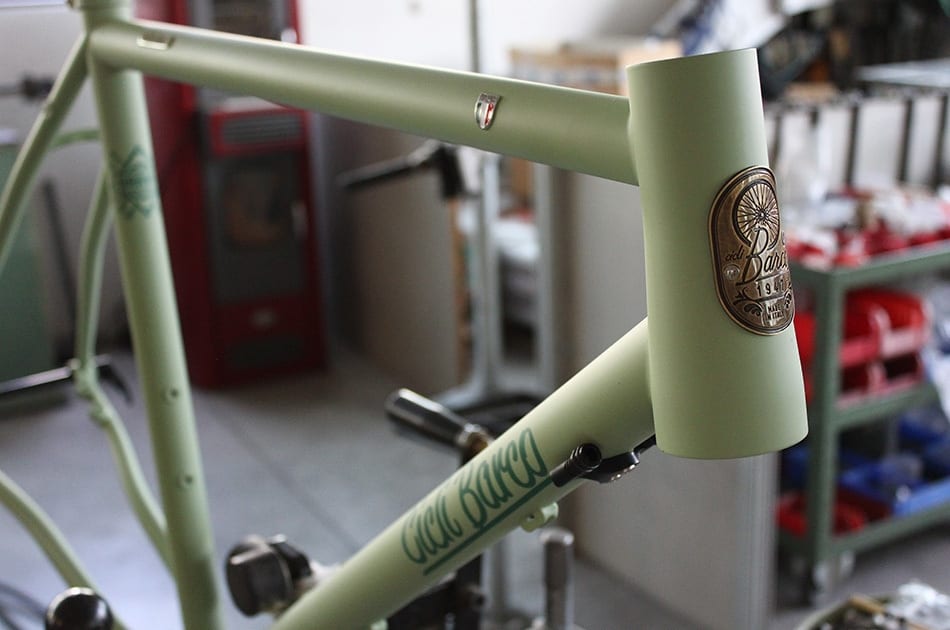 Since 1947 Barco dedicates to the production of steel frames for the professional cycling sector. More than 60 years of passionate work and experience have built their know-how.
Passion still pushes them to new solutions aimed to maximize function and aesthetics at the same time. The sophisticated computer-aided design combined with a side-by-side experience with renown bicycles builders make them able to deliver fully customizable frames, each one unique.
Their passion for details is revealed in the way they finish our framed: any of them is collector's item. This makes their production of Stainless Steel, Carbon Steel or Lugged Steel frames a high-quality niche of Made in Italy.
30.

Alman

(Bologna)
Aldo Mandato is a young frame builder based in Bologna. He produces nice, neat, and effective steel frames with a special interest in touring.
---
31. Ferro (Trani)
Handcrafted bespoke bicycles, hand-made and custom-made by Italian craftsmen, with the possibility to choose the material, shapes, geometry, according to the needs and use of the client, which is followed and advised every step of the manufacturing and choice of components and materials. Ferro biciclette is a group of experts and craftsmen of the bike world.
Francesco the technical designer, draws your custom frames with the cooperation of Columbus in the choice of tubes from the catalog and on request by the customs department.
Following every step of the project, geometry, type of bike, for the customer who will need to use it and for what purpose.
Katarina is the artist of Ferro, she cares the aesthetic and the details, work on the graphic design of each Ferro bike, she performs work in different materials, from leather cover for the handlebar to the accessories for bikes.
Massimo and Roberto are the frame builders with 30 years of experience in the construction of professional frames in steel, aluminum, titanium and carbon fiber, for road, MTB and cross.
Fabrica Cycles is Paolo Paciucci and Francesco Barbieri.
Paolo, after his degree in Industrial Design at ISIA in Roma, moves to Milano to continue his studies at Politecnico di Milano. Here he re-discovers his passion for bikes by frequenting bike shops and enlarging upon studying vintage bike components and frame builders history.
After his second degree in Industrial Design on the bike world, he starts to learn how to build and design bike frames under the supervision of the master Mario Camillotto.
In 2012 he finally founds Ferriveloci Cicli Milano and, after 3 years of experimentation and build development he joins Francesco to start FABRICA CYCLES.
Francesco, a born and raised Tuscan from the heart of Florence, developed a passion for biking while studying Interior design in Milan.
This passion is deepened when he connects with the local cycling community of DEUS EX MACHINA whilst working as an Interior designer in Bali. After returning to Milan, he decides to change paths and deepen his passion for bikes with DODICI CICLI where he works for two years following international sales.
His passion evolves and he enters the world of frame building, opening his own workshop for two years in Florence. Late in 2015, he moves back to Milan to found Fabrica Cycles.
33.

Dioniso

(Novi Ligure)
Dioniso decided to make a few pieces a year, thus being able to guarantee each customer a unique product, tailored to their needs.
For them, tailored does not mean just putting together eight tubes respecting the rider's measurements, we go further. They do not have a catalog or predefined models, but each frame is designed from scratch, starting from the concept that each cyclist.
In addition to having different anthropometric measures, will need a frame with characteristics, geometries, and personalized performance.
Meticulousness and the long working process, entirely handcrafted by hand, is combined with a contemporary design. The result is unique frames, but above all performing and always updated to the new innovations that the market offers.
They manage the entire production chain, following the production process that receives each of our customers.
34. Legor (Brescia/Barcelona)
Mattia Paganotti, born in Brescia, and based in Barcellona is Legor Cicli. Every Legor Cicli frame is made out of a master choice of special Columbus tubing.
Fully bespoke and custom made, from geometry to paint job, and working closely with Enve and Chris King.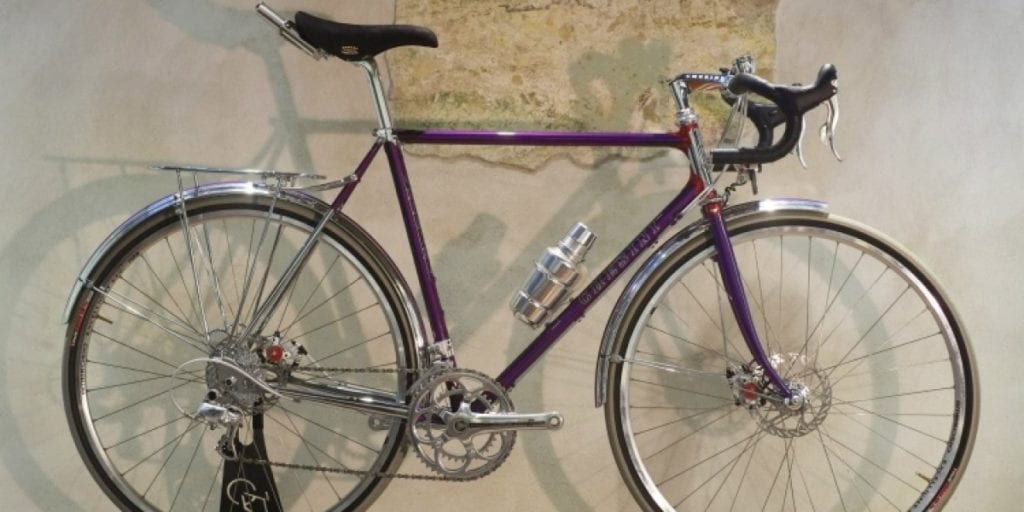 To see the first CHESINI bike we have to go back to the time between the two world wars, in 1925 when, from the skillful hands of Gelmino Chesini, founder of the brand, the first innovative bike was created.
The first model of a race bike, named CHESINI BICIPRECISION is forged in that year, in the workshop of Nesente, a small village near Verona.
In the post-war period, the activities grow quickly and, in 1947, Gelmino Chesini acquires a bike factory, CICLI VALLETTI, and moves the headquarters of CHESINI BIKES to Via San Paolo. in Verona.
With the passing of time, it became clear that the pursuit of this goal was antithetical to large scale production, but there was no doubt as to which route to choose to decide, rather, to aim even higher by adding to the renowned quality even the uniqueness.
Today every CHESINI bike is special because of unique, handbuilt one by one with dedication, skill, attention to details and unchanged passion.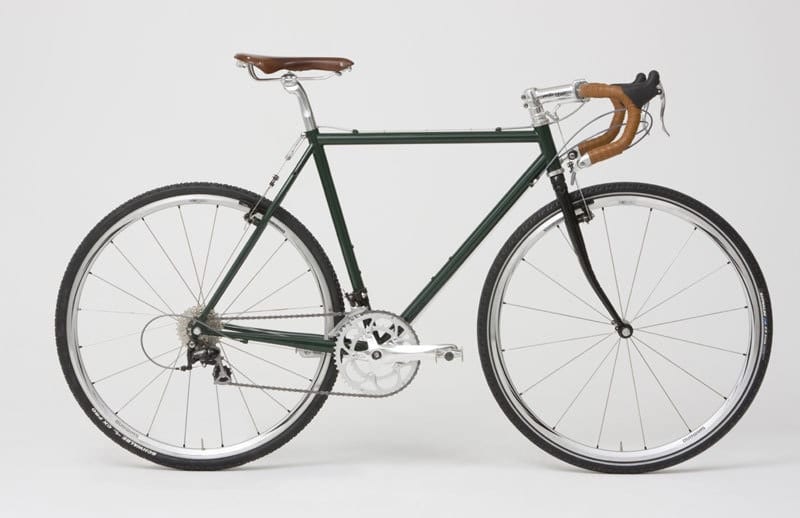 La Stazione delle Biciclette is a team of 7 passionate cyclists and bicycle lovers based in Milan. They produce handmade custom bicycles one by one and are proud to be great listeners of the customers' needs and able to turn dreams into reality.
They have 7 base models among which two are touring specific, the Route 666 (with a classic design), and the Barbara (more off-road-oriented).
FAQs About Custom Bicycles
How much does a custom bicycle cost?
A full-custom build will hardly go lower than $3,000 with mid-range components. A high end custom-built road bike goes from $6,000 to $10,000, titanium bikes are also in the same range.
Stay in touch while we get lost! Follow us on Social Media