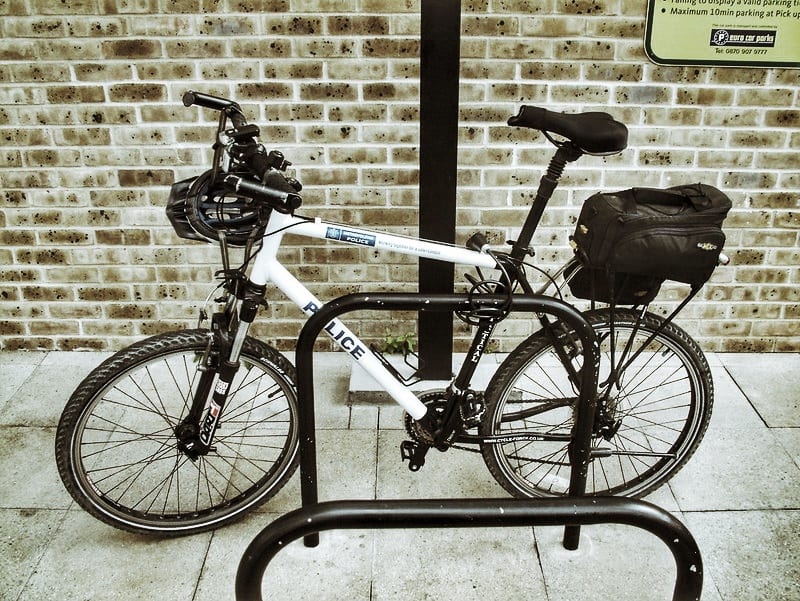 The best rear rack top and trunk bike bags in 2023
A detailed review of the best waterproof bicycle trunk bags for commuting, bike travel, and cycle touring
Carrying a heavy backpack on your shoulders during a long bike ride journey can be very exhausting. Many bikers experience the same thing, and they want an effective solution. What is best, trunk bags, saddlebags, panniers?
If your bike has a rear rack, a trunk bag is the perfect item for carrying all sorts of necessary stuff without holding it on your shoulders. It is easy to mount on your bicycle, depending on the design of the bag. There are plenty of great bike trunk bags in the market, and the which is the best for you depends on one's needs.
During our 8+ years of bicycle touring experience, we've tried many bike trunk bags from different brands and found several great products.
Every rear rack bike bag comes in a different design, storage capacity, and much more. In the following write-up, we will discuss some effective branded products and factors that you must consider while buying them.
Undoubtedly, trunk bags are useful for storing books, clothes, umbrellas, food items, laptops, and many more things that you may need on your journey. Either daily bike commuters or long-distance bicycle tourers will benefit from getting the best trunk bag for their needs.
For bike commuters, you can pack everything in a single big bag, and you are ready to go on the ride, either to work or to the gym.
We'll first go through the list of all the best bike trunk bags, from which you can pick anyone that matches your requirements.
At the bottom of this article, you'll find the complete buying guide, to know the different things to consider before purchasing a rack top bag.
check also
> 14 Best Pannier Racks and Carriers for Cycle Touring and Bikepacking
> Bikepacking vs Touring with Panniers – All Pros & Cons
Need to carry stuff on your bicycle? Check these!
Disclosure: Some of our articles contain affiliate links. This comes at no additional cost for you and helps us keep this website up and running. (as Amazon Associates we earn commission from qualifying purchases)
How we compile our gear guides: during the almost 10 years of cycloscope.net our team personally tested dozens of similar pieces of gear. For what we can't test personally, we involve other people in the cycling community to give their feedback and opinion about gear they have used. Our decade-long experience in bicycle touring enables us to find the key cons and pros of every product we mention.
Quick Answer: the best bike trunk bags in a nutshell
Topeak MTX Trunk Bag EX – Best bike trunk bag overall
Errlaner Bike Rear-Rack Storage – Best insulated bike trunk bag
Wotow 8L Multi-Pocket – Best cheap waterproof trunk bag
Rockbros Commuter w. Rain Cover – Best large trunk bag for bike commuting
Roswheel Convertible – Best small rack-top bag
Ibera PakRak Clip-on – Best bike trunk bag for laptop
Errlaner 7L Waterproof – Cheap and compact rack bike bag
Ortlieb Rack Pack Dry Bag – Best top rack bag for bicycle touring
The 8 Best Bike Trunk Bags in 2021
Let's dive straight into the product comparison, I'm sure you'll find what you're looking for here, if you know of any other great trunk bags let us know in the comments.
Topeak MTX Trunk Bag EX
Best bike trunk bag overall
From world-renowned brand Topeak, here's one of the best bike rack bags, which dominated the trunk bags market for years. It is made of 600 denier polyester and molded EVA foam to efficiently protect the content.
The capacity of the Topeak MTX bag is an astounding 17L, with enough space for a lunch box, a tablet, a change of clothes, a towel… you name it.
There are different compartments and pockets to keep everything separated and avoid the items to collide and getting damaged, there's even a dedicated water bottle holder for those e-bike users who don't have standard bottle cages.
The reflective straps increase visibility and allow you to ride during the night. It is easy to fasten the straps on the rear rack and includes a shoulder band to easily carry it around. The mount provides extreme stability and does not make it shift a bit.
A rain cover is available with the product to protect it from water, snow, and dirt, but unfortunately is not included.
Pros
Reputable brand
Very large
Lots of compartments
Cons
Rain cover not included
Expensive
Errlaner Bike Rear-Rack Storage Trunk Bag
Best insulated bike trunk bag
This trunk bag comes with a large capacity, and there is ample space to store necessary things, including hot and cold food items. There is an insulant padding inside the sack, which keeps the food warm or cold for a long time.
It is made up of water-resistant fabric, which is lightweight and durable. There is soft padding inside, which helps in protecting your stuff.
We found the installation to be relatively easy and fast. Use Velcro adjustable straps in the front and bottom for stability. There is enough space to keep the kettle in the pocket or water bottle. In case of any delicate things like a laptop, you can also keep it inside the well-padded bag. It is safe to ride with this rack-top bike bag at night because of its wide reflective elements.
Pros
Insulated
Durable
Available in black and gray colors
A lot of storage space to keep all the necessary stuff
Cons
You need to make some adjustments while mounting it
Wotow 8L Multi-Pocket Bike Trunk Bag
Best cheap waterproof trunk bag
This rear rack bag by Wotow, is one of the best bicycle trunk bags for those on a budget. It comes with a large reflective surface for increased visibility during the night, a biker should ride safely during the night time.
The bag is made up of waterproof 600D fabric, which is well-coated with PU. It is relatively easy to clean and can last for many years because of its durability.
It comes with an 8L capacity, along with pockets to organize everything effectively. You can keep your mobile, towel, water bottle, food, etc. It is a stylish and best trunk bike rack with shoulder straps and a handles loop.
It can be used in different ways while riding your bicycle. There are four adjustable hooks, fastening straps, etc., for easy installation.
Pros
Great for commuting
Compact
Durable
Waterproof
Cons
Comes with unremovable shoulder straps
Available only in black color
Rockbros Commuter Bicycle Trunk Bag with Rain Cover
Best large trunk bag for bike commuting
This product by Rockbros is a perfect bicycle rack trunk bag for those who carry a lot of stuff, thanks to its 13 L capacity. We've used it for some short bike trips in Europe and found it very handy.
There are side pockets and compartments to keep small things separate and organized. The bag is made of durable fabric, which is thickly foam-padded from the sides and bottom. It will protect your stuff and keep them in the same manner even after a rough ride.
It comes with a rain cover, and you can carry it on your shoulders and go for a walk. The straps are reflective, which offers good visibility while attaching the rear light. If you are riding at night, then it ensures complete safety.
The Velcro straps are easy to attach from the front and back by using a buckle. It can be fixed with the rack without any movement while riding on rough terrains.
Pros
Compact
Durable materials
Efficient layout of compartments to keep things separate
Cons
The Velcro straps are relatively small and difficult to attach on the racks
Roswheel Convertible Bike Trunk Bag
Best small rack-top bag
Another of the best bike rack bags available for cheap comes from Roswheel. It is made of water-resistant 300D PU leather and polyester and it's quite nice. I've used it for city commuting and never had any trouble with it.
There is thick padding on the HDPE board and EVA foam for protecting your goods. It is highly durable and perfect for long rides, even on rough terrains. You can mount the bag with the help of four Velcro straps.
It comes with an 8L capacity divided into spacious compartments to keep things separate, while also featuring an elastic cord to attach stuff on top of it.
It can be used as a handbag, a rack bag, or it can be carried on shoulders. There are two reflective straps compatible with the taillight for increased visibility during the night ride.
Pros
Reasonable price
Portable and versatile
Comfortable to carry it on the shoulders.
Cons
No warranty for the zipper
Ibera PakRak Clip-on Bike Trunk Bag for Laptop
Best bike trunk bag for laptop
If you are searching for a large bag for your bike rack, then you must pick this one. It can be carried if you are going to school or on outings.
There is an easy mounting system, through which you can install the bag within 3 seconds. There are several compartments to keep things separate.
It is well-constructed with foam padding to protect laptop-like delicate items. You can carry it with the help of shoulder straps. There are small pockets and pouches to keep small items to find them easily in the bag.
Pros
Durable fabric
You can keep the laptop and other fragile items
Cons
There is a leaking problem, and hence, it is not completely water-resistant
The zips of the bag are of cheap quality
Errlaner 7L Waterproof Bike Trunk Rack
Cheap and compact rack bike bag
It is a small bike trunk bag with only 7L capacity for those commuters who don't need to carry too much stuff. If you are looking for a bag in which you have to keep limited things, this is a good choice.
It is made up of water-resistant material, which is durable and lasts for many years without wear and tear. There are different compartments to keep all the items tidy. You can keep small items in zipper pockets and larger ones in the main compartment.
It comes with reflective straps, which provide safety while riding at night. It is easy to fasten and install the bag on the rare bike rack, and it will remain stable due to PE foam. The rain cover, along with it, protects it from rain, sun, snow, etc.
Cons
Available only in black color
Ortlieb Rack Pack Dry Bag
Best top rack bag for bicycle touring
From legendary German brand Ortlieb, here's the ultimate rack-top bag for cycle touring.
The Ortlieb Rack Pack Dry Bag is made of 100% waterproof PD620, the roll-top closure seals it making it totally leak-proof, thanks also to the plastic stiffener and compression straps which allows the closure to be perfectly tight.
This is a dedicated cycle touring bag, and it won't be easy to mount on a rack without side panniers, indeed the mounting buckles rely on the presence of panniers for stability. Luckily, Ortlieb thought of manufacturing something dedicated to urban cyclists, the Rack Pack Urban available here.
The Ortlieb rack packs have a single big compartment and come in different sizes, 24L – 31L – 49L – and the humongous 89L, only for real bike nomads.
Pros
100% waterproof and leak-proof
Available in many colors
Lightweight
Cons
Not stable without side panniers
Very expensive
difficult to access when mounted
What Should You Consider in a Bike Trunk Bag?
When you are in the market to buy the best bike trunk bag, there is no need to rush. Generally, cheaper prices entice people to buy the commodity. But sometimes, you will not get the quality you need.
We've made the mistake of purchasing gear solely based on their prices and sometimes regretted it.
Therefore, it is necessary to consider some crucial factors before finalizing the best one for your needs.
You don't want to set off on a long journey with low-quality gear, but also don't want to spend a fortune on overkill products when something cheaper could easily do the job, especially if you're just going to use it occasionally.
Check out some of the following factors that you must consider when buying a rack-top bag:
In this way, you will better understand your requirements and choose the trunk bag you want to carry with you while riding your bicycle.
Capacity:
Every bag is available in different sizes and capacities. When you know your riding schedule, you also know the stuff you need to carry along with you. Check the bag size to keep your accessories organized. Try to consider something slightly larger than expected to pack extra items.
Waterproofness:
A biker can ride his bicycle in any weather. If you live in a rainy area and the bike is your only means of transport, it is necessary to get a waterproof bag to protect all the items from getting wet. Keep in mind that water-resistant is not the same as waterproof, a water-resistant bag can still leak under heavy rains.
Versatility:
A trunk bag, tied with the rack, is quite useless if you cannot carry it in different ways. When you buy any trunk bag, make sure that it is versatile, and you can hold it any way you want. There should be extra Velcro, shoulder straps, and handles.
Pockets and Compartments:
If any trunk bag contains pockets and compartments, then you can keep everything in an organized way. There should be a separate space for carrying a water bottle, books, laptops, etc. You should consider small pockets with good-quality zips to keep small items.
Adjustable:
The straps and hooks must be adjustable to mount it on the bike rack with ease. There should be proper padding to ensure stability. In case of load shifting, while riding on rough terrains, the bag's balance should remain the same.
Easy Attaching and Detaching:
The process of attaching and detaching must be simple and quick. Your bag must have high-quality hooks, clips, and cords. It is easy to attach and detach smooth hooks and straps.
Wrap Up
When it comes to choosing the best bike trunk bag, there are plenty of options. Picking up the right one that fulfills one's needs is a challenging task. Considering certain factors while buying this product will help you to decide on specific requirements.
After going through all the bicycle trunk bag reviews, you can choose which matches your needs well. All products are of good quality, and available at different prices. Now, the decision is yours, so pick the right one.
Visit our YouTube channel
FAQs about bike trunk bags
What is the difference between a rear rack top and a trunk bag for bicycles?
There's no difference, they are just two terms that define the same object. A bag that sits on top of your bike's rear rack.
What's best for cycling? Saddlebag or rear rack bag?
Although positioned in a similar place on your bike, these two types of bike bags serve different purposes. A trunk bag requires a rear rack to lay on and can be filled with the heaviest items you can imagine, it's position is ideal for carrying weight.
A saddlebag is suspended from some few mounting points and doesn't lay on anything. So it's meant to carry lighter objects without the need for a rear rack.
Check Also
Stay in touch while we get lost! Follow us on Social Media