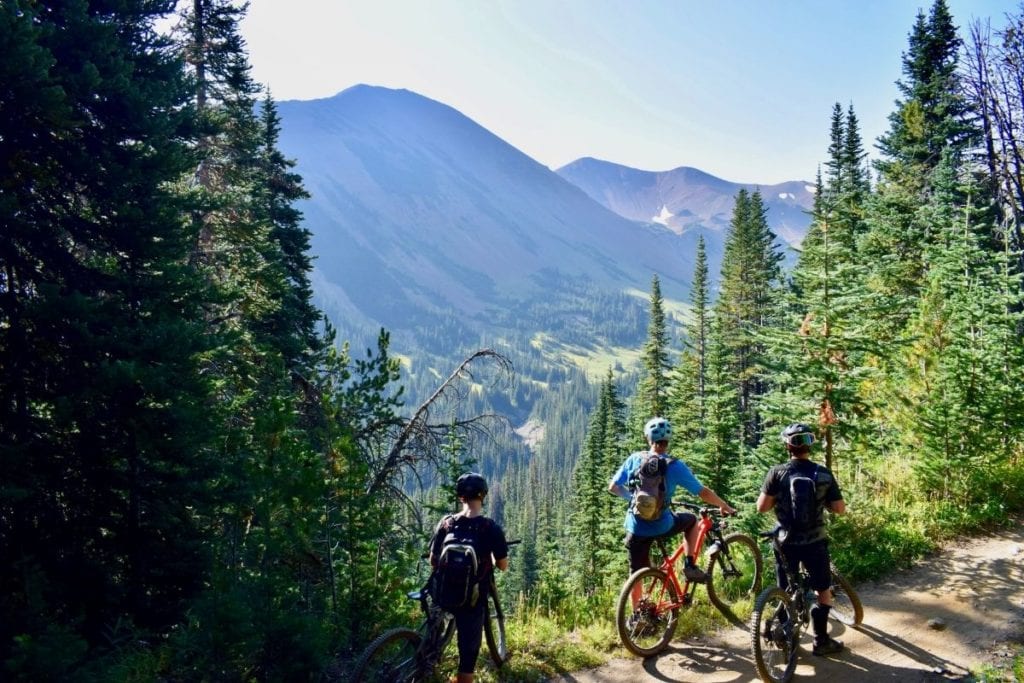 Cycling Europe. The Best Cycling Routes in Europe to put on top of your wishlist
10 beautiful destinations for a short or long-distance bike trip. The paths of Europe on a bike
Europe is a great continent for bike touring. It offers spectacular and varied landscapes to explore on a bike – high mountains, legendary rivers, stunning coastlines, and rolling green hills.
There are many ways to get to discover Europe, but if you want to experience the best views up close and personal, there's no better way to travel than by bike. 
Bikes are very popular in Europe and in many of the cities, you'll find cycle paths which are well used by commuters.
However, if you head away from the hustle and bustle, you'll discover there are many cycling routes that wind their way through stunning vistas. 
You could fill an entire book with the fabulous cycle routes in Europe, indeed we have a more in-depth series of articles that will tell you everything you need to know to travel almost everywhere in Europe.
Planning a long trip? You should start here
Cycling Europe – The Ultimate Guide to Hundreds of Bike Touring Routes
But, if you're looking for quick and profound inspiration, here are 10 fantastic cycling routes in Europe that should be top of your list. 
Cycling Europe – The 10 Best European Bike Routes
Disclosure: Some of our articles contain affiliate links. This comes at no additional cost for you and helps us keep this website up and running. (as Amazon Associates we earn commission from qualifying purchases)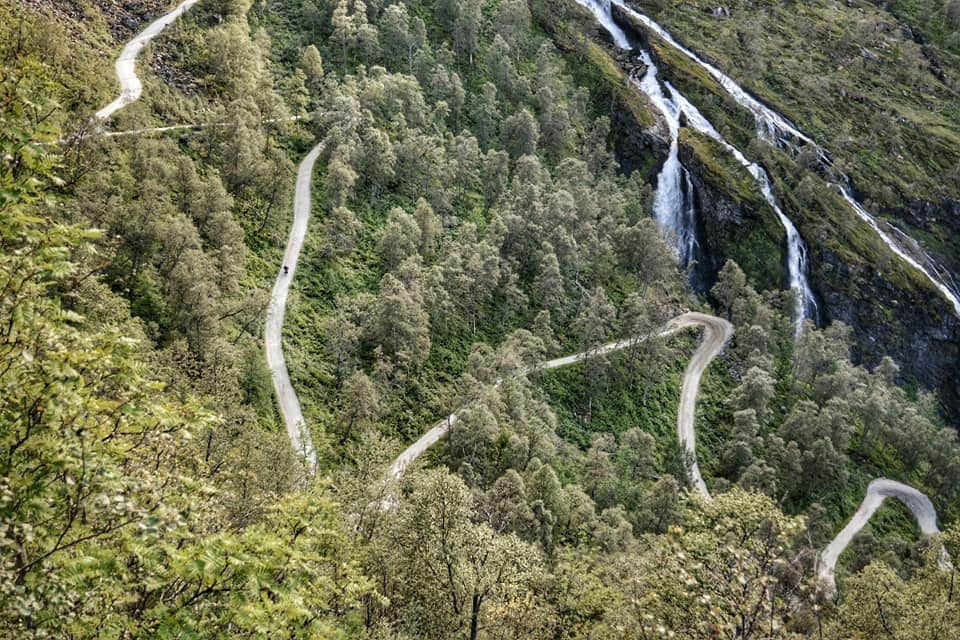 Alright, there's plenty of great cycling in Europe for all tastes, so saying these are the best bike routes in Europe might sound "bs".
It wasn't easy to choose only 10 routes for this list, but we made our selection based on a series of factors like accessibility, infrastructures, diversity of landscapes, safety, etc.
So for those wanting to get inspired about cycling in Europe here are our 10 best European cycling routes.
#1: Danube Cycle Path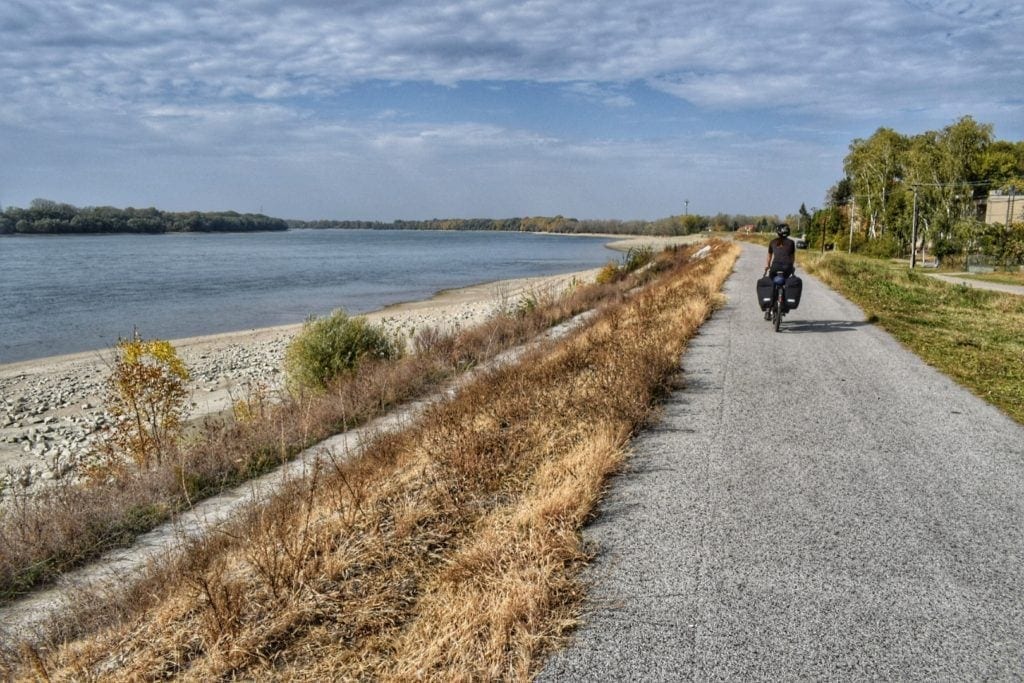 One of the first cycle routes ever created in Europe, the Danube Cycle Path is flat and easy enough to ride, even for beginners. This makes it very popular and you'll regularly find families riding along with it.
Beginning at the source of the River Danube in Germany, the path winds through a total of 2896km as it follows the river to the Black Sea in Romania.
This means you'll also travel through Austria, Slovakia, Hungary, Croatia, and Serbia past lots of quaint and picturesque villages. 
Read also: Danube Cycling Path, Slovakia to Austria
#2: Via Francigena
This Italian cycle route is more than one thousand years old and is the longest signposted cycle trail in Italy.
Starting on the border with Switzerland at Great St Bernard Pass it travels all the way to St Peter's Basilica in Rome.
Originally a pilgrimage route, you'll enjoy glorious Tuscan landscapes and pretty medieval towns such as San Gimignano along the way. 
#3: Flanders Beer Routes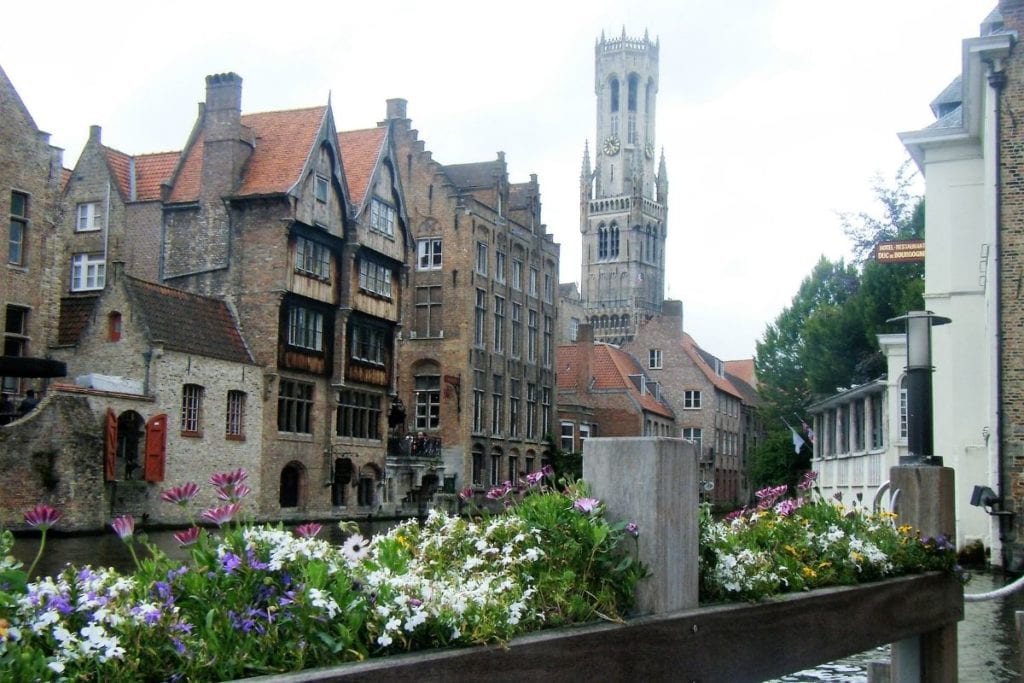 Located in Belgium, Flanders Beer Routes hook up a number of different cycle routes to create a longer path that pays homage to beer.
Each of the individual loops is 20-30 miles in length, and together they visit the traditional Belgian breweries and abbeys that produce beer in the Flanders region. 
Very flat and easy, this is another path that can be tackled by beginners and it's perfect if you want a cycle route that's got a purpose and theme.
check also
Cycling the Pyrenees – bikepacking route and GPX track
#4: The Iron Curtain Trail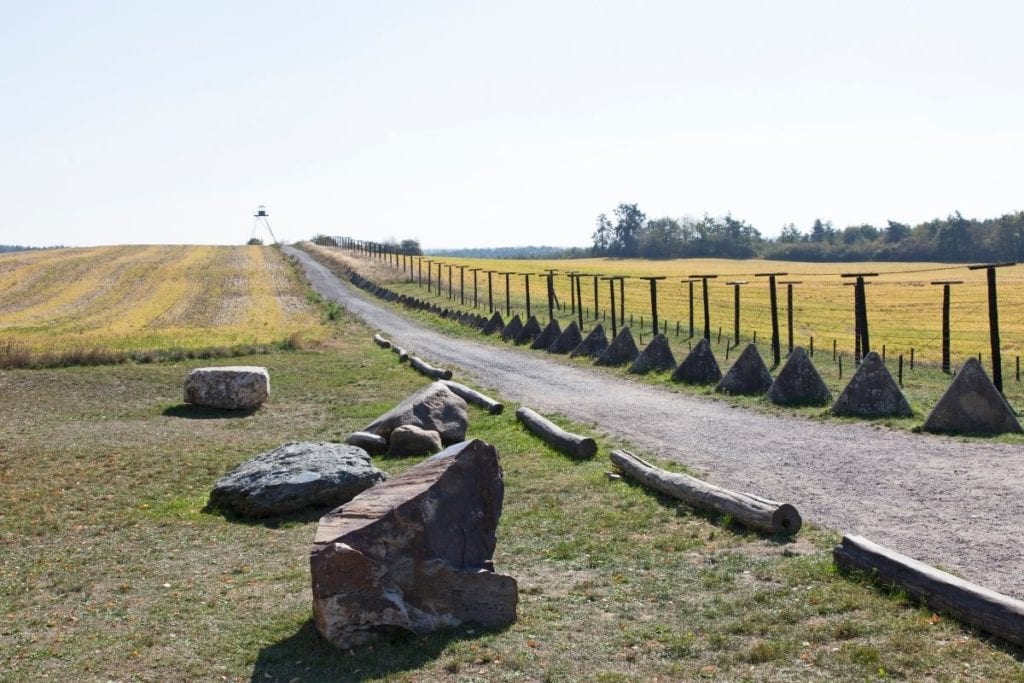 From one extreme to another, The Iron Curtain Trail is a cycle path in Bulgaria that's best left to experienced cyclists.
Starting in the Thracian Valley (where you'll find several wineries) the path heads east towards the border with Greece, winding through beautiful spa towns such as Devin and Gotse Delchev.
The final leg climbs up into the Rhodope Mountains, a very remote region that is unspoiled and natural.
You'll find fresh spring water and there are plenty of options for wild camping but don't expect to be bedding down in luxury hotels – because there's nothing around. 
Check Our
> Cycling Finland: climate, costs, camping and the most beautiful bike routes
#5: Piva Canyon Road
If you're a novice cyclist but want to experience the wilderness and quiet seclusion of remote regions, the Piva Canyon Road in Montenegro is for you.
Although there's a steep climb at the start, the rest of the route is easy to navigate as you cycle by the sparkling waters of the Piva River.
Unusually for a cycle route, you'll pass through over 60 short tunnels before arriving at Lake Piva where you can enjoy a refreshing dip.
#6: Ciclovia Alpe Adria Radweg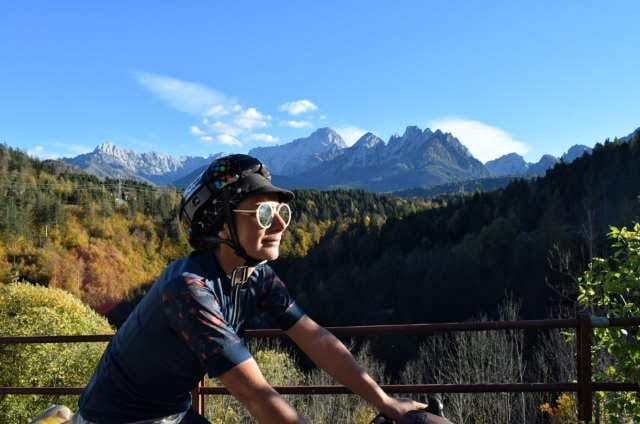 This is a lovely cycle path for intermediate ability, offering a mix of mountain scenery and vibrant local towns.
Running for a total of 259 miles, the Ciclovia Alpe Adria Radweg starts in Salzburg, Austria and takes cyclists on a tour of the Alps without subjecting them to arduous climbs or twisting roads.
Once the path emerges from the mountains, it moves onto the Italian section where pretty rivers and small towns offer the chance to enjoy delicious pasta and wine.
Read our guide: The Alpe Adria Cycling Trail – Route & Guide
#7: Vasco-Navarro Railway
You won't be getting on a train but you will be following an old rail route on this flat 51-mile path which is an ideal introduction for beginners.
Relatively short compared to some others, it's one of the longest routes in Spain and can be extended by deviating along the Camino de Santiago, a UNESCO network of pilgrimage routes that connects with the Vasco-Navarro Railway. 
The path begins in the capital of the Basque region, Vitoria-Gasteiz, and passes through tranquil mountain areas, gorges, and rivers plus a number of quiet villages and towns. 
check also
> Cycling Northern Spain – bikepacking route and GPX track
> Bikepacking Andalusia and the Southern Coast of Spain
#8: Rallarvegen
Dramatic and spectacular, the Rallarvegen path in Norway is for cyclists with a little bit of experience without being too challenging.
Another route that was originally built for rails, Rallarvegen was intended to transport construction material for the Bergen-Oslo Railway.
At just 51 miles, you can complete the path between Haugastøl and Flåm in a single day but you'll be cycling along dirt tracks and will cover mountains, glaciers, valleys and fjords in one of the most visually impressive tracks in Europe.
Read also: Cycling Norway, the Ultimate Guide
#9: The Wild Atlantic Coast of Ireland
One of the best-known routes in Ireland, for cyclists and non-cyclists, is the western part of the coast to the south of the island, the very long (2500km) Wild Atlantic Way, which runs along the whole northern and western coast, including the world-famous Cliff of Moher and the Ring of Kerry.
This superb cycling route meanders along the jagged cliffs, alien landscapes, and beautiful beaches of one of Europe's most fascinating countries.
Here we propose a bike route starting in Galway, with the exploration of the magic Connemara region, and then winds down along the Dingle Peninsula and the Ring of Kerry, to end in Killarney National Park.
Check our guide : The Wild Atlantic Way On a Bike
#10: Croatia Coast Island Hopping
Croatia is famous for its Islands, with over 1000 of them it's not easy to decide what to visit.
This itinerary brings you to several of them – Mljet, Korcula, Hvar, Brac – among the most beautiful islands to bike in Europe, without forgetting the historical importance of Dubrovnik and Split, and the gorgeous natural show of Plitvice.
Crystal waters, pristine nature, good food and wine, plenty of day and night activities – the Croatian coast is a great bike touring destination.
Read our guide : Cycling Croatia: everything you need to know
Before Heading Out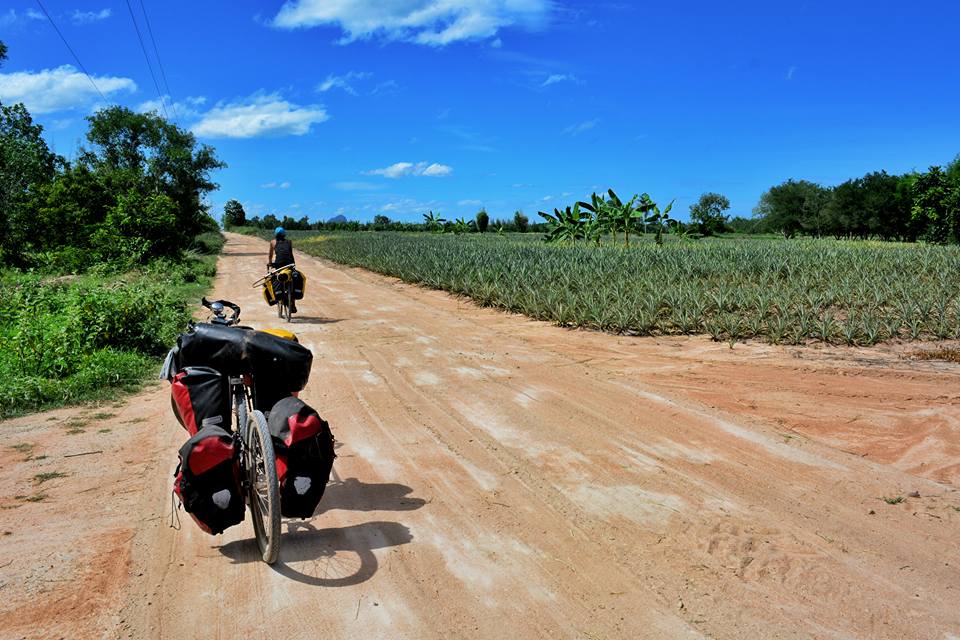 You may be keen to slip the helmet on and slide your feet onto the pedals, but before you set off, you'll need to be prepared.
Cycling is a high-energy activity so even along the flattest routes you'll need to have plenty to keep you going.
Cyclists typically pack light so they don't have to carry around heavy bike bags. But there are some essentials that you'll need such as snacks and fluids.
You might plan to eat en route but you should still be prepared just in case you can't find food anywhere, or you have a little mishap, such as a punctured tire – so always pack a few snacks with you: nuts, dried fruit, and energy bars are our go-to cycling food.
Don't forget you'll need fluids too so taking some bottles of water is recommended. 
FAQs about cycling in Europe
How long does it take to cycle Europe?
The time necessary to cycle through Europe totally depends on what sort of routes you want to take, your style of cycling, and your fitness level. A straight crossing from London to Istanbul will take about 30 days for an experienced cyclist who takes little rest. An average person could bike the same distance more relaxingly in about 2 months (3000km/1900mi.).
Is cycling in Europe safe?
Europe can be either safe or dangerous. It really depends where you go. In big cities, criminality is a reality and bike theft is much more common than in Asia or Africa. Main roads and highways are also very densely trafficked and can be risky on a bike. Sticking to secondary roads and cycling paths makes cycling in Europe very safe.
Can I travel by bike across Europe?
Of course, you can travel Europe on a bike. Most of central Europe is flat and the road network is great, with plenty of dedicated cycling lanes and paths. Cycling across Europe can be done by almost anyone with a bare minimum level of fitness and some time at hand.
Want to know more about bikepacking? How to go bicycle camping with your MTB? If gravel bikes are good for travel? What's the best type of bike for touring? All the basics to go long distance cycle touring? What about folding bike adventures?
Cycloscope got you covered! Just follow the links above and get lost through the encyclopedic amount of bike travel content on cycloscope.net.
More routes
> Cycling London To Istanbul The Long Way
> South Tunisia on a Bike – Ben Gardan to Dhaiba
> Cycling Oman & UAE – Desert and mountains challenge
> Canada by Bike, Cross BC – Bikepacking Route
> Bikepacking Guinea Conakry and Guinea Bissau – The 2 Guineas cycling route
Stay in touch while we get lost! Follow us on Social Media