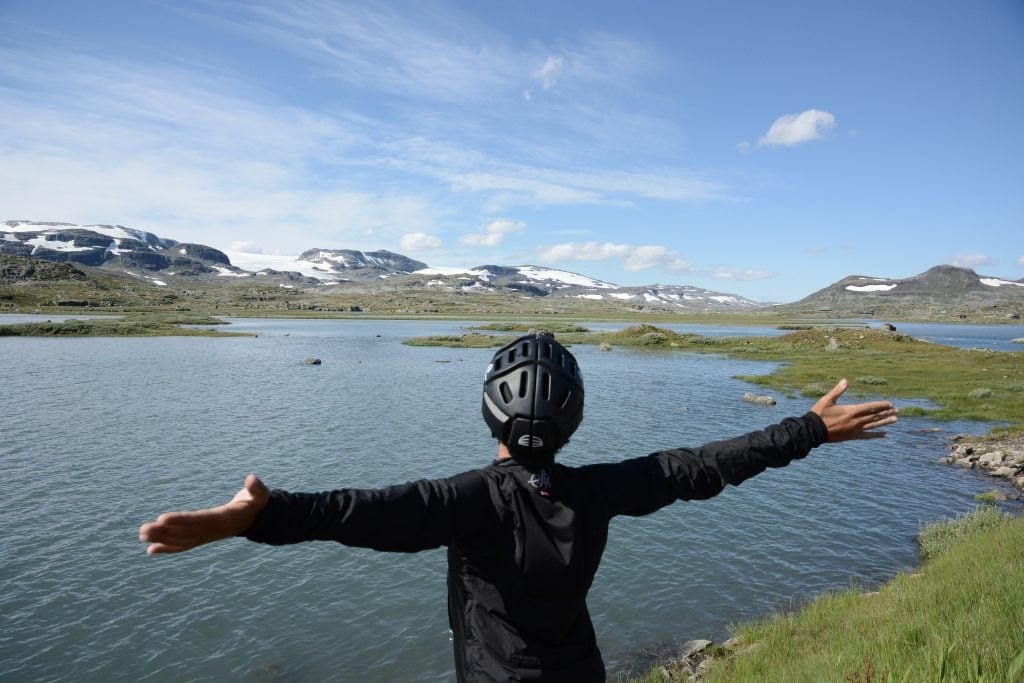 Cool, Stylish, Safe – The best bicycle helmets
for urban streets, road cycling, bike touring, and MTB
Rated by a scientific study, reviewed and compared by us
When choosing the best bicycle helmet for your needs, you might first look at its aesthetics: is it cool and stylish or do I look like a cycling fool? Of course that's not the main point, what matters the most is of course safety. In this article, we'll describe the best helmets for road cycling, urban commuters, cycle touring, etc – not just the best according to us, but the top-rated by a scientific study.
Bicycle helmets are used to protect our heads and reduce the extent of injuries in the event of a fall, whether accidental or not. Despite the controversy over the supposed uselessness of the helmet that rages in many countries, it is actually demonstrated by multiple authoritative studies, if any were needed, that a bicycle helmet can save your life.
Of course, a helmet will be more effective if it's high-quality and produced by certified companies, carrying out serious and meticulous impact-resistance tests on their products. The best cycle helmet brands, as we will see later, not only perform tests to obtain the mandatory certifications, but also additional ones to guarantee a product that is as safe as possible. Buying a helmet at an irresistible price but which has not been subjected to these tests is not advisable, at least if your goal is to be more protected.
A few years ago Virginia Tech, together with the Swedish Road Safety Institute, tested a large number of bike helmets, 50 to be precise, in the Virginia Tech Helmet Lab laboratories, and subsequently published a study and a ranking of the best bicycle helmets available on the market, in terms of strength, safety and quality. In this article, you will find the list of those that have been rated as the best helmets to reduce the risk of head injury.
---
Interested in other purchases for your bike rides?
The best cycling glasses of 2022
The best GPS and Cycle Computers for your bike trips
Cycling Headphones? What should you choose to stay safe?
13 Top Action Cams for Cycling, ever thought of 360?
Panniers for commuting and cycle tourism, which ones to choose?
---
How to choose a bike helmet: the certifications/standard
As for bicycle helmets sold in the European Union, you should know that there is a European safety regulation, EN 1078, which certifies the products that reflect the established criteria. If you are interested and want to learn more, you can read the entire regulation here. To be certified, the product must bear the code EN 1078 on the label.
As we know, counterfeit products are found every day so we advise you to buy products from companies you know or that, like those in the list below, have been tested and certified by a body in charge of obtaining the CE marking.
The test required by the law provides, among other things, shock absorption tests that are performed at a speed of 5.42 m/s and 4.57 m/s. Additional tests are made on the restraint system (strap), which serves to verify that the helmet is kept in an adequate position during an accident.
CSI, a company of the IMQ group, is one of the most authoritative accredited bodies for the verification of safety of helmets and their certification, which can also carry out additional tests to those required for CE marking, as stated by the president "the objective is to raise the safety bar and contribute to elevating standards for personal safety devices ".
For American products, on the other hand, "all helmets sold in the United States must be CPSC certified. This standard requires protection from catastrophic injuries in the case of extremely serious impacts, which are rare. Several helmets are certified by additional US standards. The evaluations indicate helmets exceeding the standards for snow sports (ASTM F2040) or skate (ASTM F1492)".
---
Disclosure: Some of our articles contain affiliate links. This comes at no additional cost for you and helps us keep this website up and running. (as Amazon Associates we earn commission from qualifying purchases)
How we compile our gear guides: during the almost 10 years of cycloscope.net our team personally tested dozens of similar pieces of gear. For what we can't test personally, we involve other people in the cycling community to give their feedback and opinion about gear they have used. Our decade-long experience in bicycle touring enables us to find the key cons and pros of every product we mention.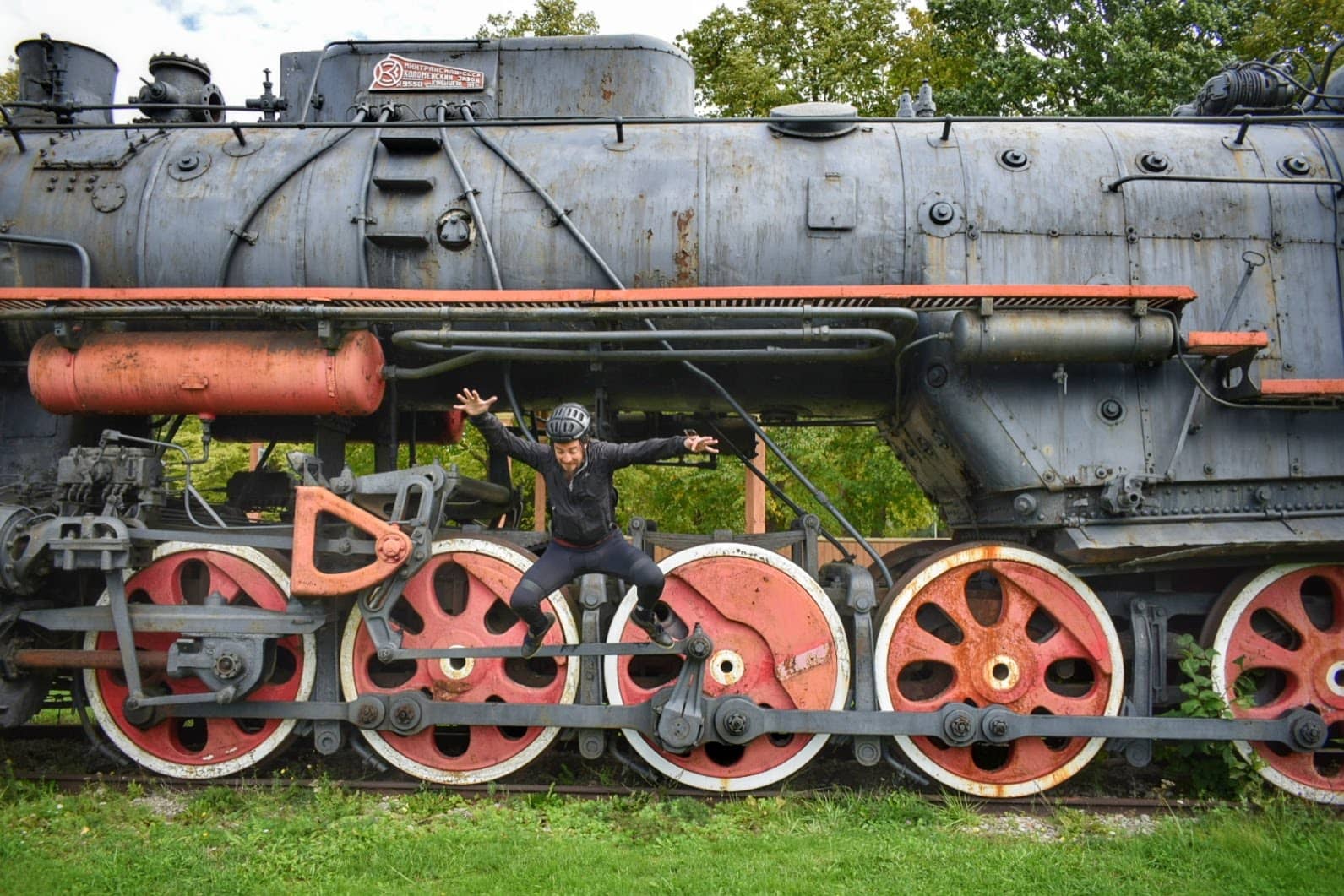 Resistance test on bike helmets, how is it done?
There are different types of tests that are carried out in the different countries, or geographical areas, to test the validity of a helmet but all follow more or less the same line. In the case of the study carried out by Virginia Tech, the technicians proceeded very simply, using the Mips technology, developed by some scientists at the Karolinska Hospital and the Royal Institute of Technology in Stockholm, Sweden.
After wearing a helmet on a fake head, they dropped it on a tilted anvil covered with sandpaper. When the helmet hit the anvil, some sensors measured its acceleration and rotation, two parameters associated with head injuries. The same test was carried out 6 times on each bike helmet model analyzed.
At this point, the helmets were evaluated by assigning a score from 1 to 5 stars based on the helmet's ability to protect the head. The study that led to this ranking of the best helmets was funded by a non-profit association that deals with road safety and is therefore objective and without conflicts of interest.
"Our goal with these assessments is to provide cyclists with an evidence-based tool for making informed decisions on how to reduce the risk of injury," said Steve Rowson, director of the Virginia Tech Helmet Lab.
---
Some tips for choosing the right helmet
According to a study conducted by the UPI, the Accident Prevention Office, wearing a helmet can reduce the risk of head injuries by 40% and greatly reduce their severity. For the helmet to do its job it is necessary, first of all, that it is the right size and that it is worn correctly.
If you want to buy a used helmet, make sure it doesn't have any kind of wear and dent, it would still be advised to buy a new helmet. Indeed, it would be advisable to replace the helmet every 5 years.
"Statistics show that while the overall number of bicycle accidents in the country is declining, the number of fatal bike accidents is on the rise. In 2015, there were 45,000 reported bicycle accidents in the United States, down from 50,000 reported accidents in the prior year. However, the number of fatal accidents increased by more than 12 percent during this same time […] more than 70% of these accidents happen in urban environments." – Source: peoplepoweredmovement.org
To begin with, purchase a helmet that is built in-mold and equipped with the MIPS safety system:
Construction of the In-Mold cycling helmet
With the in-mold construction, the sturdy polycarbonate outer shell is glued during the expansion of the EPS inner shell that absorbs shocks in one go. The helmet becomes harder without any additional weight. This production process also allows the creation of much better ventilation systems and air intakes. In-Mold helmets are lighter than traditional helmets and have more effective ventilation systems.
MIPS security system
MIPS (Multi-Directional Impact Protection System) MIPS is a helical level system inside the helmet designed to slow down or prevent the amount of energy transmitted to the head or away from the head.
---
Below the table, you will find the helmets reviewed and analyzed in detail one by one
---
A Cool and Stylish Road Bike Helmet – Bontrager Ballista
The Bontrager Ballista MIPS helmet is rated in the top 3 of the Virginia Tech list. Other Bontrager helmets in the rankings are the WaveCel Spectrum Bontrager – which also received 5 stars and is a cheaper model – and the Bontrager XXX WaveCel, a state of the art road bike helmet, for those who want the best.
MIPS (Multi-directional Impact Protection System) is the system developed by surgeons and neurologists to help reduce rotational forces on the brain caused by angled head impacts, which are the most frequent in the event of an accident.
The Bontrager Ballista is an aerodynamic helmet at the pro level that makes itself brilliantly. Although expensive, it is half the price of many other leading rival products and we highly recommend it. The only problem is the lack of holes for sunglasses. 
Technical details of the Bontrager Ballista road bike helmet
The patented Boa® system allows you to easily wear and adjust the helmet with one hand
Front Center Channel's special venting system lets in much more air
The LockDown dividers make the management of the helmet strap clean and are easy to adjust
Crash Replacement Guarantee – Bontrager replaces the helmet for free in the event of an accident, only during the first year of ownership
Available in 4 colors: White, Black, Red / White, Yellow
Sold with travel bag
Available in 3 sizes (head circumference):
Small (51-57cm)
Medium (54-60cm)
Large (58-63cm)
The Best Ventilation – Cycling Helmet Lazer Z1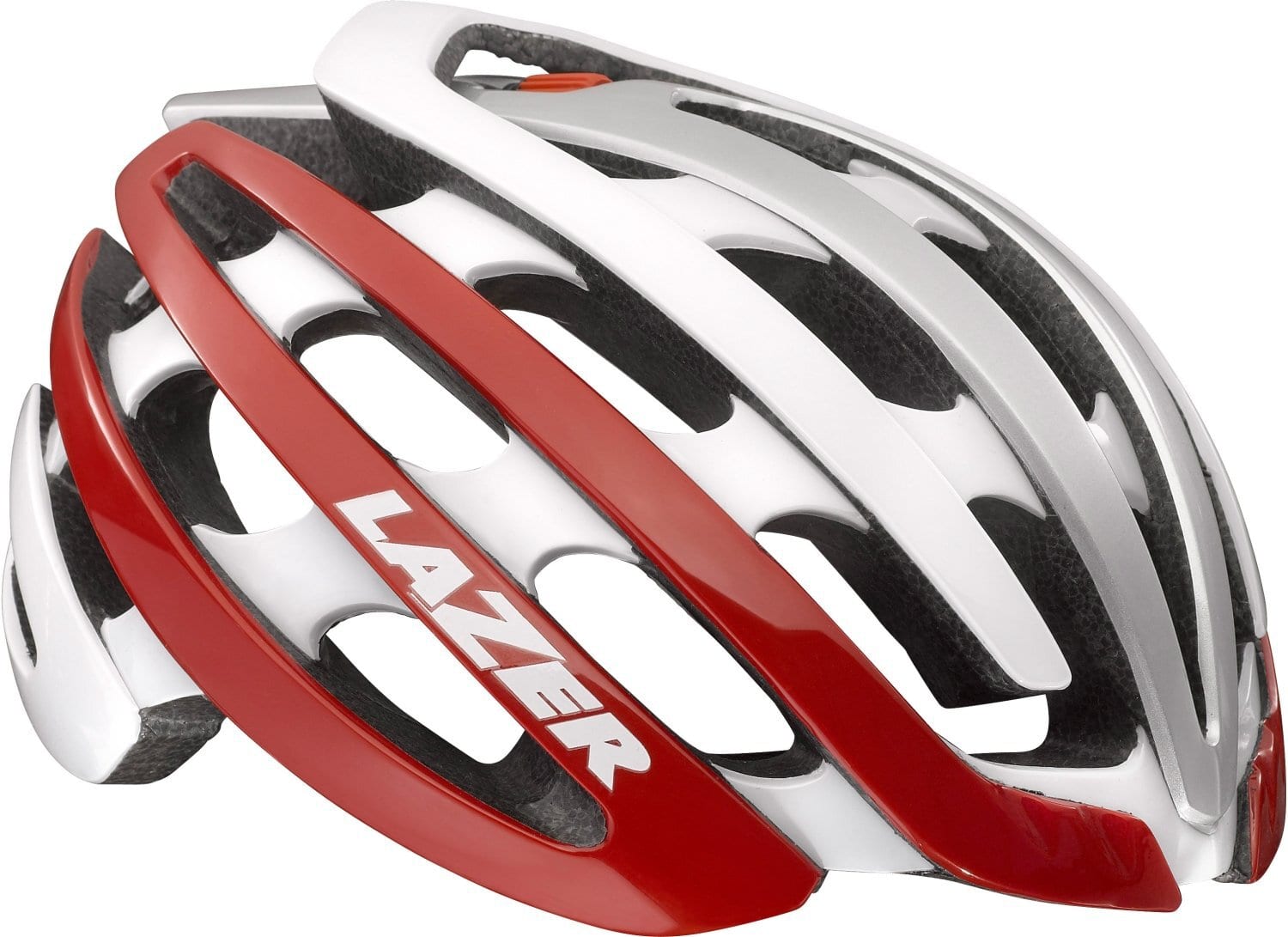 The Lazer Z1 is Lazer's most ventilated road helmet to date, also thanks to the introduction of the new rear spoiler. Safety is always a priority when designing a helmet and Lazer has identified one of the weakest points of the skull right around the temple. That's why the Z1 cycling helmet is equipped with T-Pro technology for greater protection of the temple area. As a result, the Z1 offers additional coverage on the side of the head by lowering the helmet in that area. One of the safest bike helmets out there.
Without adding weight and while ensuring maximum comfort, Lazer has created an updated extra light version of the award-winning Rollsys system, called ARS or Advanced Rollsys System.
Ventilation is a priority to keep the rider comfortable, the Z1 uses deep ventilation channels that draw air through the helmet, keeping the space between the head and the shell to a minimum. If you want to learn more, here is a YouTube review for this product.
The Lazer Z1 is one of the best road bike helmets available and it's actually on sale on Chain Reaction Cycles
Details of the Lazer Z1 helmet:
Rollsys system
Certified for the European and US markets
T-Pro Technology
Available in 2 sizes:
Medium size, 55-59 cm
L size, suitable for a head circumference of 58-61 cm.
Check the Lazer Shop on Amazon
A Cool Road Bike Helmet – Rudy Project Racemaster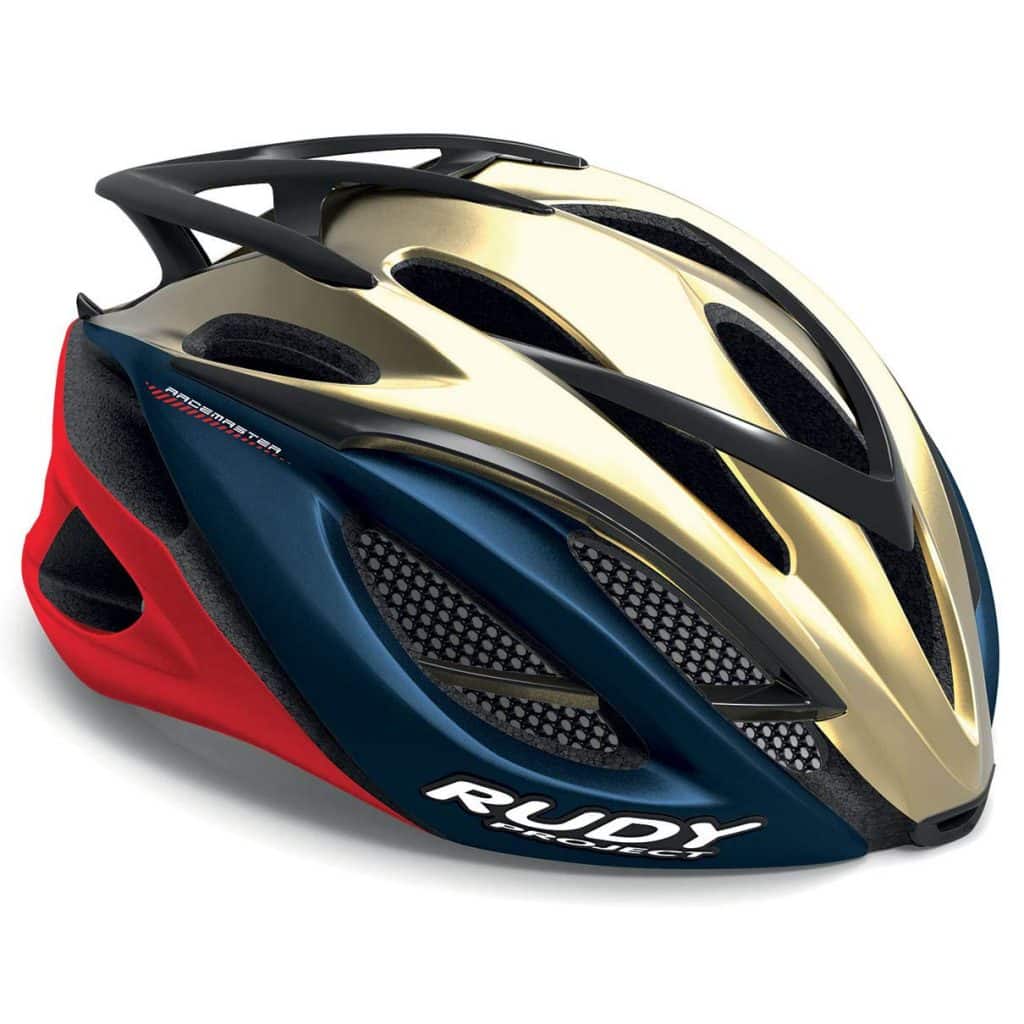 One of the most well-known cycling brands in the world, the Italian Rudy Project also makes it in the top positions with its Rudy Project Racemaster bicycle helmet.
Built for extreme performance and unparalleled protection, Racemaster combines aggressive design and superior comfort. Equipped with state-of-the-art safety technology, such as Hexocrush and MIPS®, the Racemaster sets a new bar in the helmet protection level.
As for Rudy Project tradition, this stylish helmet is also one of the most expensive in this list. Suited for pro and semi-pro racers.
Details of Rudy Project Racemaster Road Bike Helmet
The helmet is suitable for both men and women
It is a fairly light product, on average 270 grams, it varies slightly from size to size.
Certificate CE / EN 1078 (for the European Union) and CPSC12.03 (for the US market)
Tested with Hexocrush and MIPS® safety technology
It is available in 3 sizes:
XS (51 – 55 cm)
S-M (54 – 58 cm)
and L (59 – 61 cm)
In this YouTube video you can see how the tests are performed on this helmet
Here the official Rudy Project shop on Amazon
The best in aerodynamics for Road Cycling – Louis Garneau Course
The cycling helmets of Louis Garneau have always been designed and produced with a specially attentive eye on aerodynamics. This Course model was made with the innovative "Vorttice technology" for improved aerodynamics, better ventilation and an evolved lens system compared to previous models.
The front surface is reduced to a minimum, making the helmet more compact. The lower part of the tail is reversed for better airflow in the back, and a speed port that allows air to enter the helmet to exit through the air vents behind the ears and release any pressure.
Further and deeper evacuation channels allows the best airflow and ventilation and helmet can get. The improved lens system includes a visor that rises for a quick and easy transition and can be easily removed with one hand.
Details of the Louis Garneau Tribal helmet
Construction: In-mold, 4 air intakes
Rear fixing system: Spiderlock® Pro TT
Pro-Lock straps
Icefil cushions
Certifications: CPSC-ASTM-CEN-AS 2063
Weight: 350 g
Available Sizes
Small (52 – 55 cm)
Medium (55 – 58 cm)
Large (58 – 62 cm
Here the official Louis Garneau store where you will find this and other products
A Stylish Urban Cycling Street Helmet – Bern Union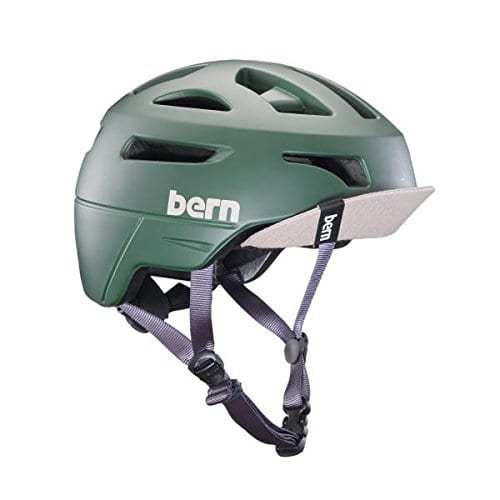 The Bern Union helmet is designed for urban adventures through the streets of your city. Equipped with 21 vents, a 360-degree Boa retention system, a removable tear-off visor and a very modern aesthetic style. Designed specifically for those urban cyclists who want their equipment to look beautiful as well as functional.
The Bern Union has obtained 5 stars in the ranking of the safest helmets on the Virginia Tech test, making it top rated among the commuter helmets (find the link to the complete ranking at the bottom of the article). It's also one of the cheapest helmets in this list.
Technical details of the Bern Union helmet Weight:
355 grams.
Certifications: CPSC, EN1078 21 vents.
Patented Boa system.
Tested with MIPS security system,
Multi-Directional Impact Protection System.
Fits bicycle lights in collaboration with Portland Design Works (PDW).
Available in 5 colors and 3 sizes.
Have a look at all products by Bern on their official shop
Cycling Helmet – Bell Stratus MIPS
The Stratus cycling helmet combines aerodynamic efficiency and lightness with cutting-edge comfort technologies. The shape has been refined for all-around road performance, ideal for long climbs, but also for speed on flat terrain.
The integrated Float Fit system offers comfort and safety with a streamlined fit and an oversize dial that is easy to adjust with one hand. The Overbrow ventilation system expels cold air through the front and pushes it through a matrix of air channels to reduce overheating.
And thanks to the adjustable Tri-Glide No-Twists, the belts remain flat and positioned correctly, regardless of speed and road conditions. This model also includes MIPS (Multi-Directional Impact Protection System) for greater protection in some types of impacts.
Technical details of the Bell Stratus MIPS helmet
18 air intakes.
CPSC certification.
MIPS security system.
In-Mold
Float Fit adjustment system
Weight: 300 grams
Here the official Bell store where you will find this and other products
The Best Budget Commuter Cycling Helmet – Lazer Cyclone
Another Lazer product in the ranking of the safest 5-star bike helmets on the market. Offering great protection, style and comfort, the Lazer Cyclone is a fantastic option for those who need a helmet for all occasions, commuting, urban cycling, touring, etc.
Precisely this versatility and the rather affordable cost make this model the best selling cycling helmet by Lazer. Made with one-piece In-Mold body, 19 air intakes and ATS system by Lazer Advanced TurnFit.
Technical details of the Lazer Cyclone helmet
Include a visor
Reflective stickers
CPSC, CE, AS certificate
Weight: 290 grams
Available Sizes:
Small 52-56 cm
Medium 55-59 cm
Large 58-61 cm
Check the Lazer Shop on Amazon
---
The Safest MTB helmet – Troy Lee Designs A1 Classic
After years of research and development, the Troy Lee Designs team is proud to present its creation: the A1 helmet. This helmet was designed with MTB in mind but can also be used by urban commuters and cycle tourists.
This fully encapsulated and lightweight all-mountain helmet uses the maximum coverage and size to keep you safe and protected in all riding conditions. Whether you're riding a single track, a dirt road or a well-paved road.
Technical details of the MTB Troy Lee Designs helmet
Sizes from M to XXL
Polycarbonate shell, EPS coating.
CPSC, CE, AS / NZS certification
Weight: 344 grams (M/L)
Available colors: gray, matt black, satin blue, glossy yellow
Many other products for cyclists on the official Troy Lee Designs store
MTB & Urban Commuting Helmet – Giro Chronicle
This bike helmet is also equipped with the MIPS safety system. Its compact shape offers ample coverage and the Roc Loc® 5 Fit system allows you to easily customize the helmet with one hand.
The Giros POV Plus visor is equipped with an adjustment mechanism that allows the visor to be adjusted up and down in 3 steps. Furthermore, it is possible to push the visor so far that, for example, during a break, the mask can be pushed onto the helmet. Adjustment is easy with one hand and while driving.
Coolmax bearings offer good moisture transport and are particularly soft and comfortable to wear. Compatible with visor and glasses. Wind Tunnel ™ Ventilation is the system of internal channels and active air intakes that convey fresh air over and around the head.
Technical details of the MTB and cycling helmet Giro Chronicle
Weight: about 337 grams
14 air intakes
Wind Tunnel ™
For MTB, cycle tourism and urban cycling
Construction: In-mold
Roc Loc® System 5
MIPS security system
Extra soft padding in Coolmax
Available in 5 sizes and 5 colors
337 grams (M)
11,8 oz CPSC, CE, AS 5 star Virginia Tech
MTB and Commuting
Visit the official Giro Chronicle store to keep an eye on offers and promotions
Commuter and Road Cycling Helmet – Smith Route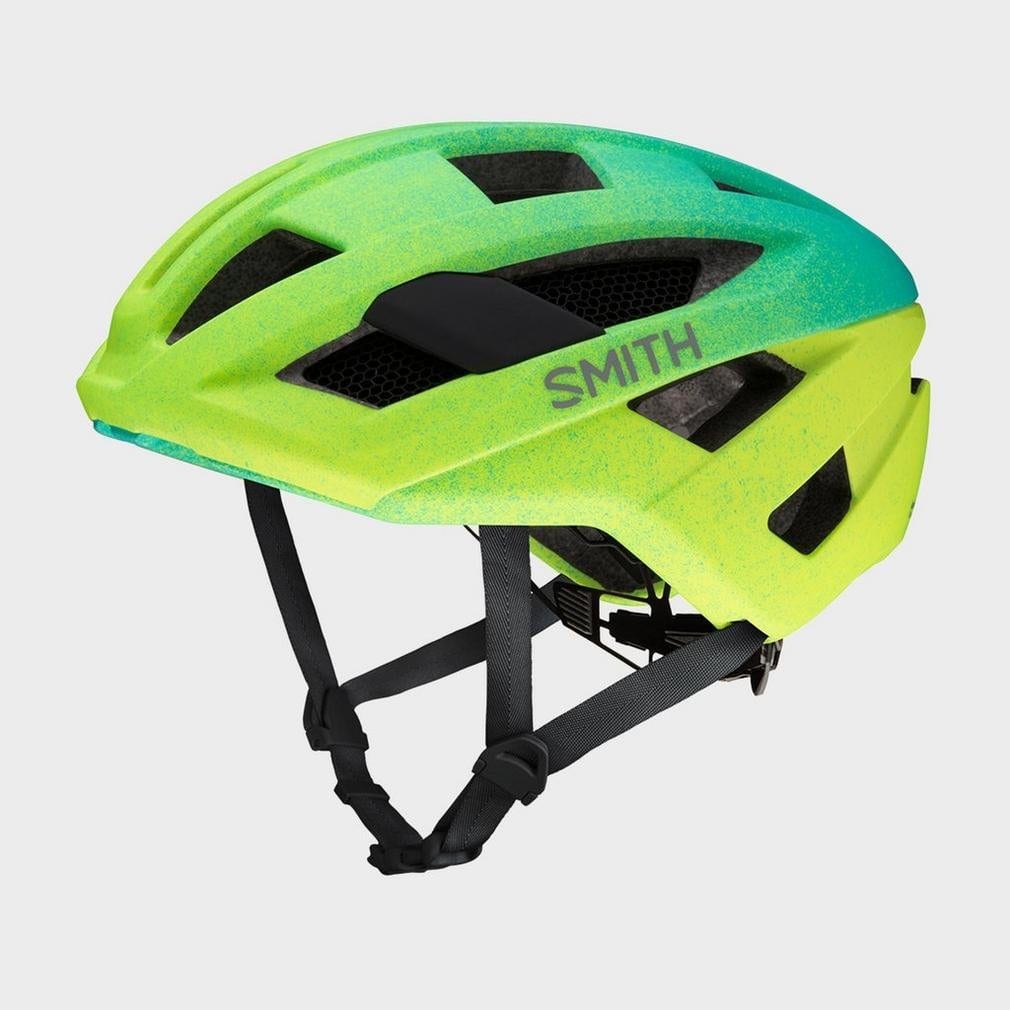 Equipped with an ultra-light Aerocore™ In-Mold construction with Koroyd® technology, the Smith Route helmet features a ventilated protection system in areas of greatest impact, for the top of protection where and when it is needed.
Designed for the road, the Route helmet is equipped with an optimized AirEvac ventilation system with 18 holes and ventilation channels, ensuring maximum airflow and heat expulsion on any asphalt road.
X-Static Performance Liner internal antimicrobial lining with Reactive Cooling, Ultra-Light Single Layer Webbing and VaporFit™ adjustment system.
Smith helmets are designed to efficiently absorb direct impacts, an optional internal lining with a multi-directional MIPS® impact protection system (Multi-Directional Impact Protection System) is provided.
Technical details of the Smith Route bike helmet
Lightweight In-Mold aerocore construction
New X-Static lining with high cooling performance
Vaporphic regulation system
18 air intakes
AirEvac ventilation system
MiPS security system
available in 7 sizes and 7 colors
Check all Smith Optics Helmets on Amazon
You can find the complete list of the analyzed helmets with relative score on the dedicated website of Virginia Tech.
---
Interested in other purchases for your bike rides?
The best cycling glasses of 2022
The best GPS and Cycle Computers for your bike trips
Bike kickstands for cycle tourism and bikepacking
Panniers for commuting and cycle tourism, which ones to choose?
And many other articles dedicated to tents, sleeping bags, touring bicycles in our section dedicated to cycling equipment.
---
Stay in touch while we get lost! Follow us on Social Media