Ultra Cycling Training, Events + Races for Beginners – How To Prepare For An Ultra Distance Cycling Race
Ultra cycling in the past decade has become so big. It just popped out of nowhere, and suddenly we had lightweight touring with a sense of urgency. Stepping up to ride big miles can be really challenging, and it's easy to make it tough for yourself.
I have been lucky enough in my cycling career to coach many cyclists up to the ultra level. In this article, we will give you our top tips for preparing for an ultra-cycling race and also recommend some of the best races for beginners.
How To Prepare For An Ultra Cycling Race
Disclosure: Some of our articles contain affiliate links. This comes at no additional cost for you and helps us keep this website up and running. (as Amazon Associates we earn commission from qualifying purchases)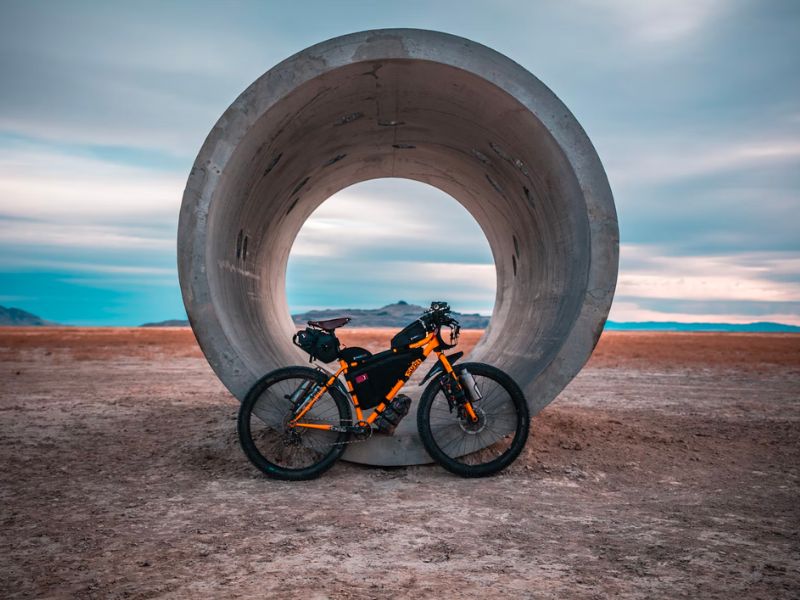 Here are our top tips for getting ultra-ready. We have kept it in the best order possible if you want to use this blog as a checklist.
Get The Right Bike
The first thing you need to do is get the right bike for you. Comfort and convenience are your top priority when it comes to ultra-racing bikes. The best bikes are going to be bikes with a relaxed geometry to keep you comfortable and lots of low-range gearing.
When it comes to ultra cycling on the road, many people opt for a gravel bike over a road bike as they are much less aggressive and typically have lots more ability to climb up hills. If it's an off-road race you might need a full-suspension bike to cover the terrain.
Invest In A Bike Fit
A bike fit is the process of someone adjusting your bike to fit you perfectly. A bike fit will help keep you comfortable, increase your pedaling efficiency, and greatly reduce the chance of injuries.
Bike fits are costly, and you can end up spending between $150 and $500 for one. They are very valuable though, and generally are the difference between finishing some races and not. We recommend getting a fit a few months before a race to let it settle in.
Test Your Kit
Now it's time to get your kit tested on a short ride. We recommend getting everything packed and all the bags on the bike. Then get out and do some riding, things might come loose, fall off, or it might all work perfectly.
Use the ride to get comfortable and get used to riding loaded. It will feel very different, and it will take time to adapt to the extra load. It's important not just to turn up on race day without experience riding without the kit. 
Start With A Small Adventure
Before going on an epic week-long adventure, we highly recommend starting with a small adventure close to home. Do a night camping close to home where there's no pressure, and if you have any issues, you have people close.
It's a great way to build confidence and also to try out how well your kit works. Many people who try a night first end up either taking more kits or dropping kits and taking less. It really takes the pressure of the first night of a trip away. 
Learn To Ride At Night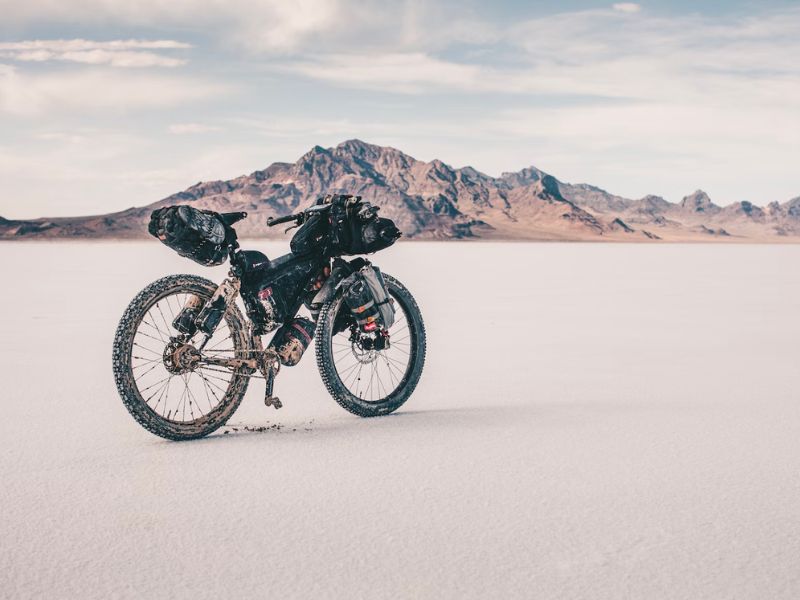 Riding at night can be quite scary the first few times you do it. Learning how to feel comfortable riding in the dark takes time, and the best way to learn is with experience. The more you do it, the more fun it becomes, and many riders enjoy it more than in the day.
Good lighting and visible clothing is the key to night riding. You want to make yourself as seen as possible and give yourself as much vision as possible. Investing in good lighting goes a long way to improving the experience.
Train For The Ride
Training is a vital part of being ready for a bikepacking event. We recommend either getting lots of miles in the months prior or focusing on short structured training to ensure you have the power and endurance for the ride you're taking on.
Investing in a coach or making a training plan for yourself will go a long way. This not only gives you much better structure in your training, but it's going to give you the best results possible for the time you have.
Learn How To Fuel
Eating is such a big part of long-distance riding, and fueling is a challenge for even the best and most experienced riders. Spending some time to find the right foods that work for you and that can fuel you right will go a very long way.
You want to go for high-carbohydrate foods which are easily digestible. We personally like flapjacks and cereal bars for quick energy. You also have to ensure to have some proper food and stop for meals when you can. 
Our Top Bikepacking Races For Beginners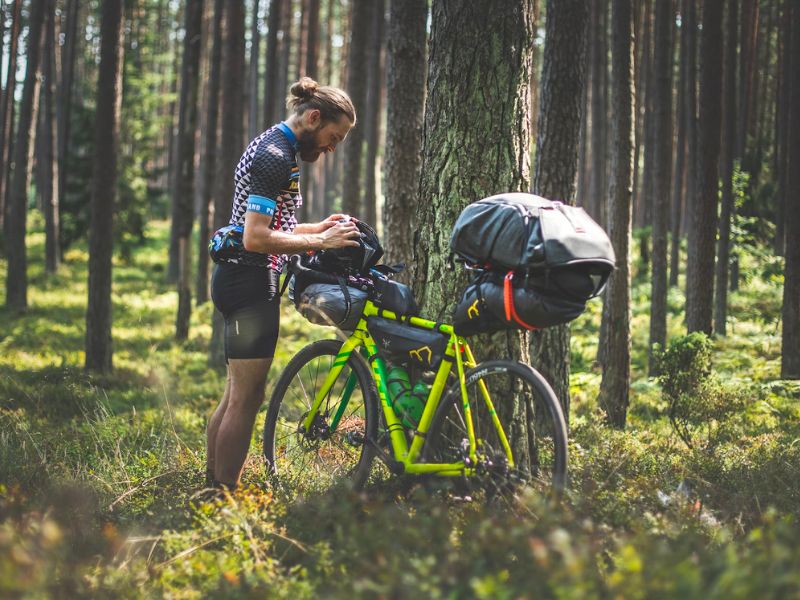 Many races have popped up over the past few years and finding the right race for you to dig into as a beginner can be challenging. Here are our top choices of beginner-friendly races.
Distance: 2000k
Location: The Netherlands
Ideal Bike: Road Bike
Terrain: Fairly Flat
Cost: $180
The Race Around The Netherlands is an incredible race. Not only is it mainly on cycle paths but it is great as you're always close to a hotel and food options are around every corner. Working your way around the border of Holland shows you every corner of a constantly changing country.
Distance: 1000k
Location: UK
Ideal Bike: Road/Gravel Bike
Terrain: Hilly
Cost: $150
All Points North is a self-supported ride in the UK and great for beginners. It's around 1000k, and you plan your own route around 10-12 checkpoints. Many beginners take to this race even though it is generally quite hilly. There's a high finish rate, and they get a huge amount of good feedback from riders.
Distance: 1000k
Location: Portugal
Ideal Bike: Road Bike
Terrain: Mixed
Cost: $400
Bikingman does many different bikepacking events worldwide, and they have been going for many years. Portugal started a few years ago and has become one of their most popular races. It's 1000k on the road and has mixed terrain. It's a great race for beginners to get some experience and is highly recommended by bikepackers.
A Final Note
Ultra cycling is an amazing hobby to have. It keeps you fit, lets you explore, and even gives you access to a community of like-minded people. We highly recommend giving it a go. It's important to understand with bikepacking, you get out what you put in. The better you prepare, the better experience you will have.
Stay in touch while we get lost! Follow us on Social Media