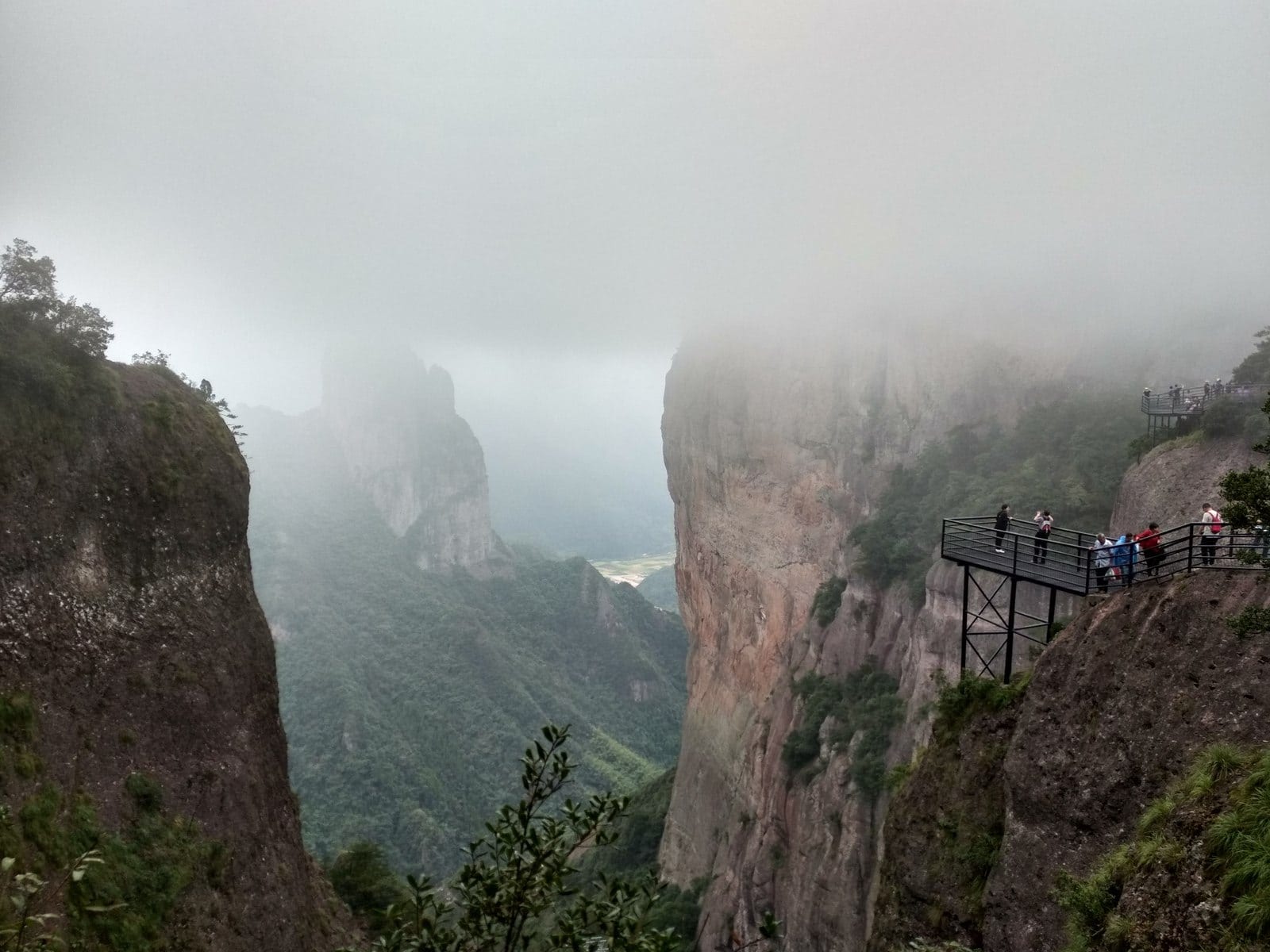 Some great things to do and see in Zhejiang, China
The best weekend getaways and day-trips
near Shanghai and Hangzhou
If you're visiting Shanghai and Hangzhou, why stick to those crowded cities for your whole trip? Are you living in there, maybe you're stressed by your job, the crowds, and the pollution?
We compiled this (open) series of articles about the best weekend getaway or day-trips from Shanghai or Hangzhou, or from any other city in Zhejiang Province. Zhejiang region is big and beautiful, with many stunning places that are sure to steal your heart.
There are many things to do and see in Zhejiang, it's a quintessential Eastern China territory where you can experience rural life, astonishing mountains, ancient towns, bathing-friendly rivers, rugged islands, and even the Great Wall!
We live in Zhejiang and are trying to explore it as much as we could in our free time, we'll like to share our impression about some of the best places we've visited here.
Check Also
Cycling in China – Itineraries and bike touring guide
7 great things to do and see in Zhejiang Province
Disclosure: Some of our articles contain affiliate links. This comes at no additional cost for you and helps us keep this website up and running. (as Amazon Associates we earn commission from qualifying purchases)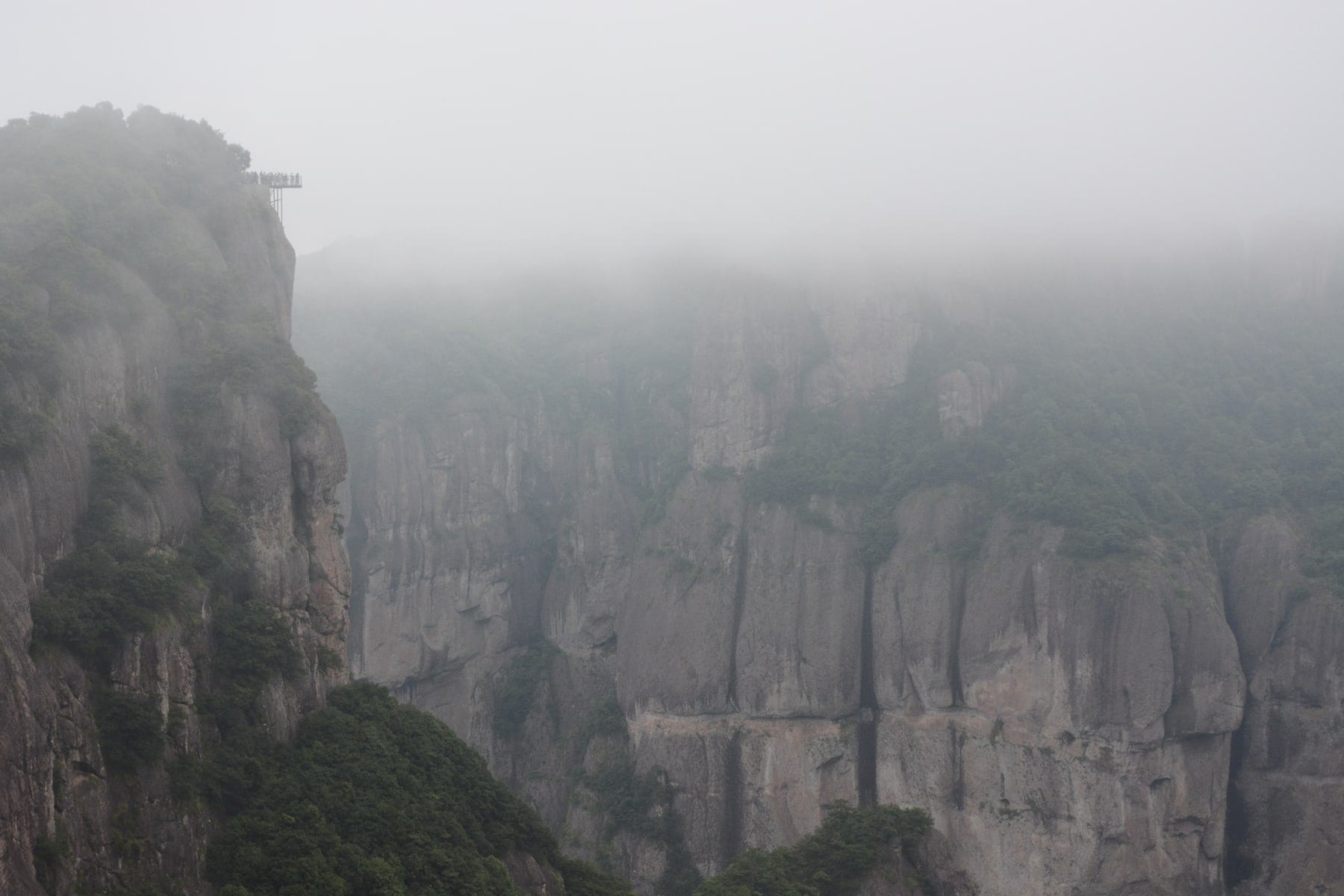 Shenxianju National Park, also known as Jingxing Xianju Cliffs Scenic Area, is one of the most impressive in Zhejiang and in the whole of Eastern China, absolutely a must visit attraction if you live or are traveling in Hangzhou, Shanghai or anywhere else in Zhejiang province.
These are the kind of peaks China is famous for, similar to the ones in Zhangjiajie, that inspired the scenery of the movie Avatar.
The place is absolutely thrilling but maybe not suited for all, the vertiginous heights of balconies and platform may be too much for those who are prone to panic attacks. If that's not your case, then start planning your visit to this place right now, you'll not regret.
A lot of nice bathing spots can be found here, deep and wide ponds where you can swim freely and even dive from the rocks.
Around this area are a few very small settlement where some hotels are, those look like amazing places to spend time if the wheater is warm, you'll just go down from your room and jump into the river, besides having an astounding view of the Shenxianju cliffs. You can book these hotels on Ctrip. Read our guide about the area.
Tired of the chaos and pollution of Eastern China's big cities? Dreaming of clean air, wide views, and maybe a nice beach? A weekend trip to Zhoushan and Dong Jji Dao may be just what you need.
Although you won't find pristine waters here, the scenery and laid-back atmosphere of these islands make for a perfect getaway from Hangzhou or Shanghai's city life. In Zhoushan and Zhujiajian you'll find the best beaches of Zheijiang, fishermen's villages and great seafood.
The Dong Ji Islands are stunning, upon arriving they greet you with a completely different landscape, almost Mediterranean with its low vegetation, yellow grass, and barren rocks.
It reminded me a bit of Favignana or even some part of Sardinia. The most interesting things here are the traditional tombs, they are everywhere, dotting the landscape with their peculiar shapes. Read the whole article here.
The Great Wall of China is indeed great, stretching from the northwestern province of Gansu to the subtropical region of Zhejiang. Most people tough visit the Beijing section of the Great Wall of China, that is often so crowded that is hard to enjoy the experience.
Linhai instead, is where the southernmost part of the wall is to be found, just 2 hours train from Hangzhou and 3 from Shanghai. If you live, or are traveling, in one of these beautiful cities, then this might be your best option to see the Chinese Great Wall without getting trampled by the crowd.
The scenery here is beautiful, with mountains, forest, the river, and great views of the city. The wall goes up and then descends steeply, following the slopes of the hills, there are many watchtowers and three restoration points, where you can purchase drinks and snacks. Read the full article by clicking here.
Sanmen is a really off-the-beaten-path getaway town in Zhejiang, perfect for a weekend out or even a day trip from Hangzhou or Shanghai.
The county of Sanmen is pretty big, comprising mountains, seaside, and wetlands. The highlight of Sanmen County is surely Shepan Island, home of the best caves in Zhejiang, but also the town itself and the nearby wetlands are really worth a visit.
Sanmen was once famous for its artistic windows, carved from stone with very intricate and beautiful designs. There are many of those old windows in the old town, together whit an incredible variety of drywalls, made in different patterns and with different kind of stones.
Sanmen is mainly known for its crab, bred in the fascinating wetlands, where thousand of artificial ponds have been created.
There is a saying in Sanmen for advertising the crab, "Sanmen crabs, walking all over the world." Sanmen is just two hours away from Hangzhou by bullet train! Read our article about Sanmen here.
One of the best weekend trips from Hangzhou or Zhejiang is the Scenic Resort of Shibawo, in the village of Jianshanzhen, Pan'an county, Zhejiang province. The area is beautiful and features some of the best tea terraces in China (or at least in Zhejiang).
There are two scenic areas here, Shibawo and Wolongxia, along with Dapanshan Geopark, another natural attraction situated south of the city of Anwen, quite far from Jianshanzehn.
But the best of this place is not one of these, it's instead for free and you can find it with the help of this little guide about things to do and see in Pan'an County.
This is also home to one of the most beautiful traditional villages we've ever seen in China.
The dwelling is astounding, with so many different styles of houses: top floors made out of wood, drywalls with stones of different colors, mud-houses, and a lotus pond in the middle of the village.
From the village, you can easily enter the fields, head towards the river, and be rewarded with one of the most amazing views you can find in Zhejiang.
The gorge will open before you, marvelous tea terraces all around, going steeply down in the canyon, vegetable garden forming geometric patterns, and last but not least the incredible sight of the big waterfall.
Find everything you need to know about Shibawo in our full article.
When the gloomy winter days bring you down, maybe after a week-long of rain in a stressful city like Shanghai or Hangzhou, that's one of those moments you could really use a nice hot spring and SPA.
WuYi is a county under the administration of Jinhua city, Zhejiang, China and it's indeed famous for its many hot springs.
Just 1 hour away by bullet train from Hangzhou, the hot springs of WuYi make for one of the best weekend getaways from Hangzhou or Shanghai, if relax is what you're seeking.
There are a few hot spring resorts in WuYi county, we stayed at Tanfeng Hot Spring Resort, the best one according to Ctrip.
The hot spring area comprises of about 30 pools, with different temperatures and water quality, some are open-air, while some are sheltered by pavilions. With so many pools it's possible to find your tranquility even if the place is a bit crowded.
There's one main pool, big enough for a short swim, while the others are small, beautifully set into the artificial landscape. Our full review of this resort is here.
Another great day-trip from Hangzhou or Shanghai (although staying at least one night would be better) is the historical and naturalistic area of Tiantai.
Tiantai has a long history indeed, it's birthplace and home of one of the most important Buddhist sects, the Tiantai Buddhism, with many followers all over China, Japan, and South Korea.
The Tiantai mountain is sacred both to Taoism and Buddhism, with thousands of pilgrims coming each year, it's also one of the most famous touristic spots in Zhejiang province.
The area has lots of attractions: Qiongtai Xiangu Scenic Area with its impressive cliffs, Guoqing temple with its thousand years of history, Tiantai hot spring is relaxation is what you're after. Check our full Tiantai travel guide here.
Qiandaohu, literally One-Thousand Islands Lake, is a man-made freshwater reservoir that has been turned into one of the most popular tourist spots in Zhejiang Province of China. Just a 2-hour bus ride from Hangzhou and 3 hours from Shanghai, this lake is really worth visiting despite its controversial history.
While you might be disappointed by the growing "development" (read "devastation") of the lake area near Chun'an City, bear in mind that the lake is huge and still "undeveloped" in 99% of its area.
The Qiandaohu is huge, with a lot of branches going in all directions, all of them featuring beautiful scenery and interesting local communities. Things to do and attractions around the lake are plenty and diverse, including cycling, kayaking, hiking, diving to a 2000 years-old city, boat cruising, and also swimming!
Especially if you're an outdoors lover, you could easily spend 3/4 days here without getting bored. Read our full article about the Thousand Islands Lake.
Best VPNs for China
To access most of the internet in China, you'll need a VPN app (Virtual Private Network). Most of the biggest websites are banned in China, including:
all Google products (even Gmail)
Facebook
Instagram
Twitter
and many others
The best VPNs are Express and Astrill, we have used Express VPN for a couple of years and have never had any major problems, absolutely recommended and worth the price.
There are also numerous free VPNs but many do not work or have a limited time during the day, usually an hour.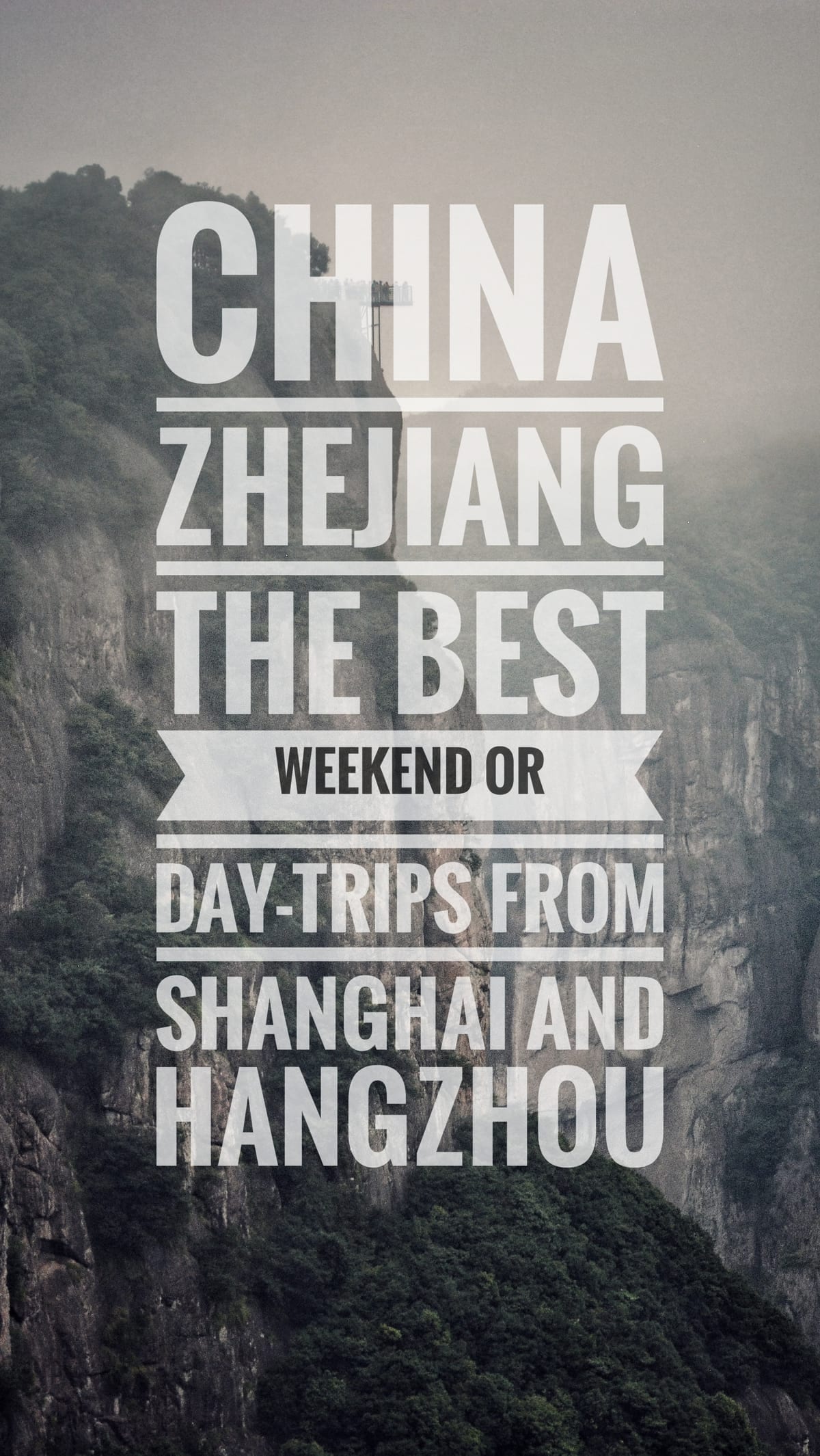 Was this useful?
If you think so Follow Us on Social Networks and Subscribe our Newsletter
Save
Save
Save
Stay in touch while we get lost! Follow us on Social Media