The perfect sponsorship proposal letter
follow this advice to create a flexible template to use for all your pitches to brand and companies.
How to find the right email to send your application for your project, event, or travel sponsor
Writing a sponsorship proposal that might appeal to brands and companies is not that easy. Big brands receive dozens of sponsorship application letters every day and it is very hard to stand out of the crowd.
This blog article is not going to give a copy-and-paste template because these simply do not work. We will try instead to analyze the several steps involved in writing a good sponsorship proposal and sending it to the right person.
We won't mention here how to find the right brands to pitch your sponsorship proposal or what to offer to a brand in exchange for sponsorship, these topics are addressed in the first part of the guide.
Check the first part of this guide for more info on
How to get sponsorship for your project
Looking for ways to travel on a tight budget? Check also
Work and travel, the best help-exchange websites
Sleep for free, 16 hospitality networks you should know
Want to travel? Have a house? Swap it! Get worldwide accommodation for free
---
How to address brands in a sponsorship request letter
Disclosure: Some of our articles contain affiliate links. This comes at no additional cost for you and helps us keep this website up and running. (as Amazon Associates we earn commission from qualifying purchases)
First and most important rule, do your homework, research a bit about the brand you're trying to get sponsorship from. Nobody wants to read an unpersonal generic mail, it demonstrates no real interest.
Look for real names
Instead of starting off with a horrible "Dear Sirs" or even worst "To whom it may concern", try to find the names of the people you're reaching out too. They can often be found in the "about" or "Team" pages, sometimes you might even find different email addresses for different company roles. If you really can't find any real names, use something like "Dear brand name crew/family/team".
Search for more specific email addresses
Don't just write straight to the info@ email. Search around the website or (even elsewhere) for the marketing person, or if there's a specific email for sponsorship proposals
Read the brand's about page
Show that you have some real interest in the brand by mentioning stuff you found on the website. For example, add a comment about their philosophy or brand history, something that shows you've done research on them.
Don't be too formal but not too informal either
Nobody enjoys reading a frigid formal mail, be captivating, but don't write like you're writing to a friend of you.
Where to find the right person for your sponsorship proposal
First of all, navigate the website, there's a good chance the right person's name and address are already there. This is especially true for smaller brands. Big brands can sometimes have a dedicated sponsorship email address, this is not always a good sign, it might mean they are already receiving a lot of sponsorship applications.
If you can't find the right person on the website, try Google. You can search for something like "marketing@brandname.com@" this might not be the right email address, but Google will be smart enough to understand what are you looking for. Such a query will often return a bunch of LinkedIn profiles.
LinkedIn is indeed a great tool to find sponsorship, it's just the biggest network of professionals out there. You can easily find who's the marketing director of a certain company on LinkedIn.
Another strategy is to messaging the official Social Network Accounts. Don't make your proposal on social networks though, the Social Media Manager (or most likely the intern who's answering the messages) is probably not the right person to talk with, ask instead for a specific email address.
---
Create a list of prospect sponsors, divided by category
To find a sponsor you will have to pitch a thousand, putting all your eggs in one basket is a strategy that won't work. If you're looking for an outdoor clothing brand to sponsor you, don't just write to one, make your proposal to as many as you can. In our experience, only 10 in 100 will reply, and only one out of these ten will be an expression of interest (getting a direct "yes" is very rare).
So, prepare a list of brands before start pitching, create a spreadsheet with all the info you'll need once you'll have to adapt your template to each brand.
---
How to create a flexible template for your sponsorship request

Flexible, that's the word. It means that you don't need to write an entirely new proposal for each brand, but compile a pitch with several open parts where to add the relevant information. Don't make the mistake to send the same proposal to everyone, generic templates don't work.
1. Introduction of a sponsorship proposal
In the first part, you will have to introduce yourself as a person, state your name, and a few lines about who you are. Here you can also add some quick comments about the brand and how you like their stuff. 50 words will do here.
Example

Hi Nick and brandname Team!

We are Daniele Giannotta (1982, social media manager, photographer, cultural worker) and Elena Stefanin (1984, Culture and Human Rights journalist and freelance writer), we fell in love with your cool apparel since we first saw it and would really like to congratulate you for your amazing design.
2. Introduce your project
In the second part, you can briefly talk about your project, without adding too many details, a verbose description can easily bother the reader, and the last thing you want.
Explain what your project is about and why it is so cool, state when it started and where is headed, and most importantly, give some data and statics. Here's where you will indeed put the number of your followers, your website monthly visits, the number of participants at your event's last edition, and so on.
Don't overload this section with numbers though, give just a few of the most important ones, there will be more space for stats in another section, or even better in an attached file. You can also mention your other sponsors here, it's always enticing for a brand to see there are companies who believe in your project.
I think you can be a bit more prolix here, about 300 words will do. This part of the proposal can stay the same for all brands unless you want to highlight a specific aspect of the project that a brand may find appealing.
Example

Our project is a respectful exploration of the world by bicycle for documentary purposes. A journey in search of images, sounds, and words, a series of reportage about contradictions and conflicts, traditions and cultural evolution, natural wonders and environmental risks of a quickly changing world.

We left Bologna in May 2014, since then we are on the road, pedaling Europe and Asia. We have traveled 25,000 Km so far, across 25 countries, trying to gather knowledge and information, sharing it hoping to inspire others. We will be on the road again in June 2018, starting off from Brighton UK, to ride Iceland, Norway, Sweden (yeah, we might actualy meet in person!), Finland, Eastern Europe and the Italian Alps, before flying to Mexico for an extensive tour of Central and South America that will last at least 2 years

Our blog, cycloscope.net, is the place where we share our thoughts, experiences, failures, and misadventures, facts we witness and hacks we learn. Cycloscope is a quickly growing bilingual (English/Italian) Travel Blog, about destinations, itineraries, gear, travel hacks and general advice, our voice is trusted by thousands of outdoor lovers, cycling enthusiasts, budget travelers, and hikers.

Cycloscope.net averages about 20,000 views per month and it's quickly and constantly growing. We have a wide, engaged, and rapidly growing fan-base, more than 10,700 followers on Instagram and 5,500 on Facebook.

Among the brands that already joined us in this great adventure are…
3. State what can you do for your Sponsor
We mentioned in the first part of the guide what is that sponsors are usually looking for. This is the section where you have to convince the prospect sponsor that it's valuable to invest in your project. Make a list of what kinds of proportion you can give them. In this section, you need to be more brand-specific, try to mention some of their products here, or focus on something you know they want.
Example

We love to work with people and organizations who share our cultural values and love for adventure and sincerely think we are a great match for each other.

We live on the road since 2014 and do not wish to stop. Our plan is to cycle, hike, and paddle all the continents. Let us be your brand ambassadors: working with us will get your brand a real boost in visibility and that epic aura only real adventure can give.

Expert Review:

A full in-depth review of your product: thanks to our premium review WordPress theme, our users will get a quick overview of your product rating on different aspects. They will ear a trusted opinion on how your product stands adventure, what makes it great, and why they absolutely need to buy it.

Pictures and Videos of your product in real action:

Professional Hi-Res pics and videos to share on your Social channels, use in your product catalogs or whatever else you may want to do with it. Imagine your gear among the Andean peaks, amidst the fjords of Norway, or on the big volcanoes of Congo.

Social Media Coverage:

Your brand as a protagonist on our social media channels. Reach thousands of hi-targeted followers by being featured on Instagram, Facebook, and Twitter. Gain traffic to your website and social media through our links and tags.

Product Testing:

Let us try your gear: we live every day on the edge, putting ourselves and our gear into different and sometimes extreme conditions. We can give you feedback on how it withstand a real adventure, the good, the bad (we keep this strictly between you and us), what can be improved and what's already perfect.
4. Make your proposal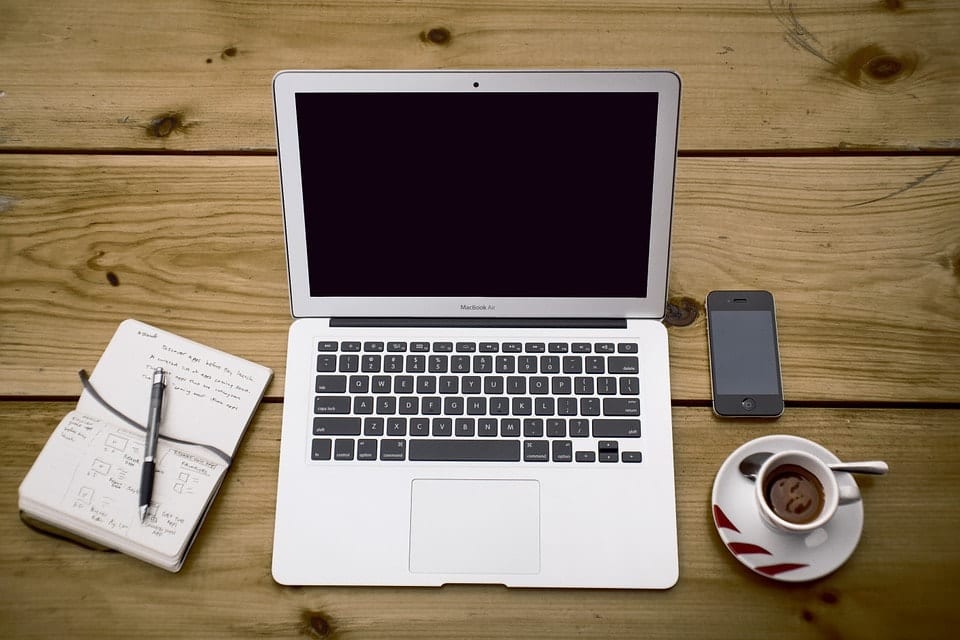 It's finally time to state your proposal in detail, be clear about what you want from them, and what exactly you'll give in return. In order to do this, it's absolutely fundamental for you to know how much your promotional efforts are worth.
If, for example, you're going to offer them Instagram features, you have to do researches on how much a feature from a profile like yours is worth on the market. Tou can use a tool such as this to gauge your value, but keep in mind these tools are often too generous towards influencers, half that fee will be more likely in-line with the market (although it strongly depends on many factors). Once you have an idea of this, you can propose a number of features that match the value of what you're asking to your sponsor (being it either cash or goods), you will thus give the impression of fair trade, that you are not asking stuffs for free.
Do the same for everything you are going to propose your sponsor: pictures, videos, write-ups, reviews, and so on. You can state the value of each of these items, or not, up to you.
A trick that seems to work is to offer different packages, let's call it Bronze, Silver, and Gold packages. This will give the prospect sponsor a choice on how much to invest in your project and a clear idea of what they will get in return.
Example
Package:

1 product review in English OR Italian
1 share of the review on FB page, Pinterest, Twitter, StumbleUpon, and Flipboard
1 tagged post on Instagram
1 Instagram story with swipe up function, linking to your website
price: Free! Just in exchange for your products!

(add XX$ to get the review in both languages)

Silver
1 product review in English AND Italian
1 share of the review on FB page, Pinterest, Twitter, StumbleUpon, and Flipboard
2 tags on Facebook posts, featuring images of your products
3 Hi-Resolution photos you can use for your own marketing efforts (value XXX$)
3 tagged post on Instagram
3 Instagram story with swipe up function, linking to your website
for just XXX$
Golden
Includes everything from the Silver 

Package

 plus
double the tags on Instagram and Facebook (4 tags on FB, 6 posts on Instagram, 6 Instagram stories
Your ad banner on our sidebar for 1 month, on both English and Italian websites (value XXX$)
2 more Hi quality pictures of your product (value XXX$)
for XXX$
5. Add some more information about your project and a closure
You're almost done, in this last section you can mention some more details about your project, if relevant to the brand, or previous personal or project achievements. You can tailor this last section for each brand, or even avoid it entirely. Add your closure, signature, and all the links that you think important.
6. Attachment
Not always needed, but sometimes it is worth to attach a Media Kit. This will usually be a PDF containing stats and information about your business, project, or event. You can download our media kit for reference here.
Now you're really done, hit the send button, and good luck!
A few more hints about following up your sponsorship proposal

I said you're done once you hit the send button, but that's actually not true. In some, if not most of the cases you'll want to double-check if your prospect has an interest in your proposal.
That's absolutely mandatory if the brand replied to your first email but not to your second one, but it's also advisable even when you didn't get any reply at all. Maybe the brand is interested, but they were just so busy that they forgot about you, after all, it costs you nothing.
A follow-up email should be very short, all the important information has already been conveyed, something like a friendly reminder. A great follow up tactic, although not always possible, is a direct phone call.
If you can't find the marketing office, just call the contact center, state your name and say you want to talk with the marketing office (if you know the name of the person you'll definitely get through).
Hearing a voice gives a somehow physical quality to an entity (you and your project) that was just virtual before. You'll hardly get a definitive answer on the phone, but it can greatly help move the scale needle.
There are also ways to check if the recipient has opened the email, you can find some hints about this in this article.
---
Check the first part of this guide for more info on
How to get sponsorship for your project
Looking for ways to travel on a tight budget? Check also
Work and travel, the best help-exchange websites
Sleep for free, 16 hospitality networks you should know
Want to travel? Have a house? Swap it! Get worldwide accommodation for free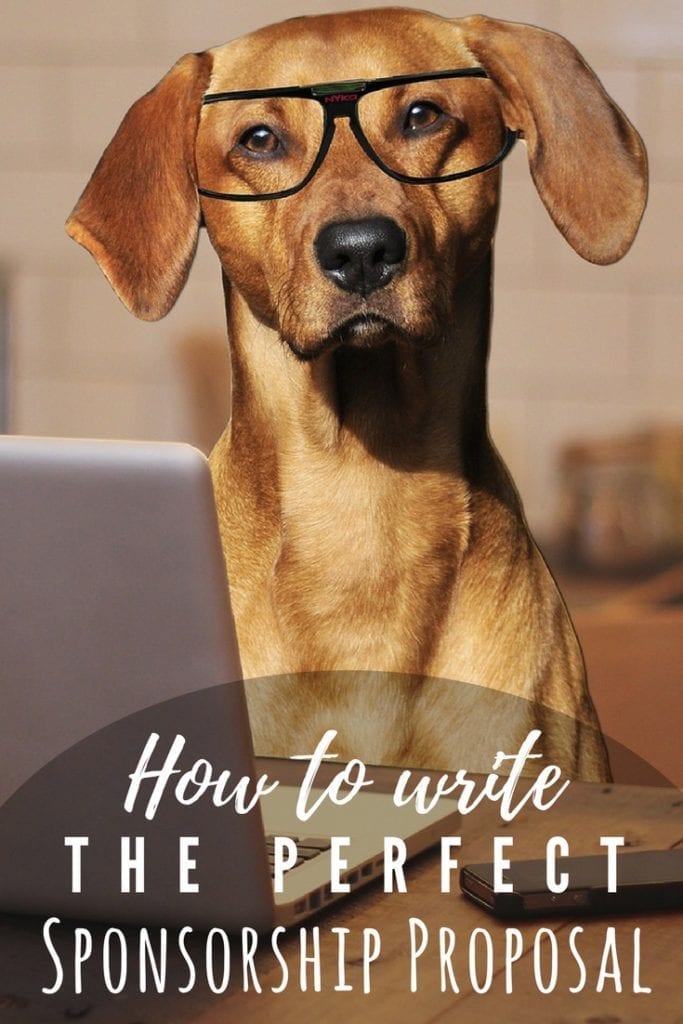 Stay in touch while we get lost! Follow us on Social Media