The best house swapping (home exchange) international websites in 2023
Have cheap luxury holidays by getting free flats or villas. Europe, USA, Asia, Worldwide
House swapping, or home exchange, is a very popular way to budget down your travel expenses by getting free accommodation, and it's international!
You can swap/exchange holiday houses, flats, villas, or your home for other houses everywhere in the world, from Europe to the USA, from Asia to Africa and Australia.
It basically consists of finding people willing to visit your city, providing them with your place while you stay in theirs.
This might sound complicated since you'll have to arrange the same dates with the other travelers, but some of these websites solved this problem by using a point-based system.
To use these kinds of services you'll need to have your own place, list it on the platform and be ready to give it to strangers for free. While this might sounds worrying, most of these websites provide members with an insurance plan included in the membership fee.
We'll first dive into the comparison of the best house swap websites and services, after that you'll find a few things to consider before getting involved in home-exchange.
Check Also
16 alternatives to Couchsurfing. Free hospitality websites
Work-Exchange and volunteering networks
9 Best House Swap Websites in 2020 in a Nutshell
Home Exchange
Love Home Swap
Green Theme International
Home Link
Intervak
Home For Swap
Switch
Home Sweet Home
Aussie House Swap
8 Best Home Exchange Sites in 2023 – Review
Disclosure: Some of our articles contain affiliate links. This comes at no additional cost for you and helps us keep this website up and running. (as Amazon Associates we earn commission from qualifying purchases)
Home Exchange
Home exchange really looks cool. It's basically a home-swapping service where you contact other members and arrange an exchange.
Membership is 150$ per year, but you'll get a second year for free if you don't get to arrange an exchange in your first 12 months. Map interface.
Of course, that's pretty different from a couch-crash website, you need to have an available home and you're exchanger of choice needs to be interested in staying at your place.
Nevertheless, it looks like a great way to save on vacations for families, it just needs some planning. Many of the properties listed on the website are stunning.
Love Home Swap
Another house-swapping network that works with the points system. Points allow you to travel flexibly. There's no need to match dates and locations with other members when organizing swaps.
Use the time your home sits empty to earn Points which you can spend to holiday in any of our other members' homes. You set your own value, starting at 50 Points per night and going up to 300, going up by 50 points each time.
To help you decide how many Points to ask for, they'll recommend you a value, which you can see by clicking 'Points' at the top of your screen, then selecting 'Flex my Points', where you can also choose the rate you ask for.
A standard plan cost 23USD per month billed annually, including an international airport lounge pass and 500 free points.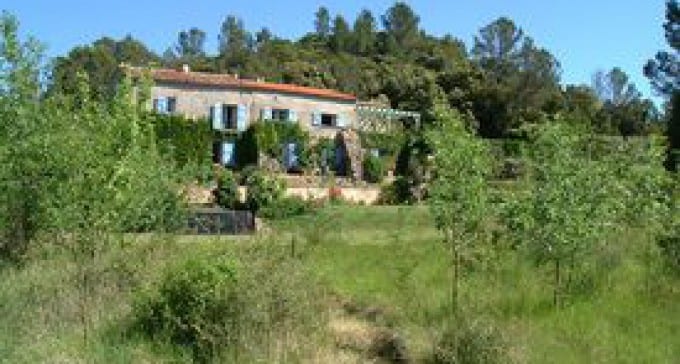 Green Theme International
Green Theme International facilities reciprocal home swapping, whereby members exchange their house for a short or long period of time with someone else.
Green Theme International focuses on eco-travel and housing, you can get an 80% discount on your listing proving you live an Eco-Friendly lifestyle. Membership costs $40/year.
Homelink
Pretty similar to the one above, membership is 140 USD with a free second year. The service dates back to 1953, but despite that, there are not many homes listed on the website, or maybe it is just the map interface that is terribly slow.
Intervac
Not just home exchange, Intervac also offers rental options and async house swaps, meaning you and your exchanger do not necessarily have to swap homes in the same time-space (assuming that's viable for the both of you).
Intervac has about 6,000 listings, mostly in Europe, and has a good range of helpful filters.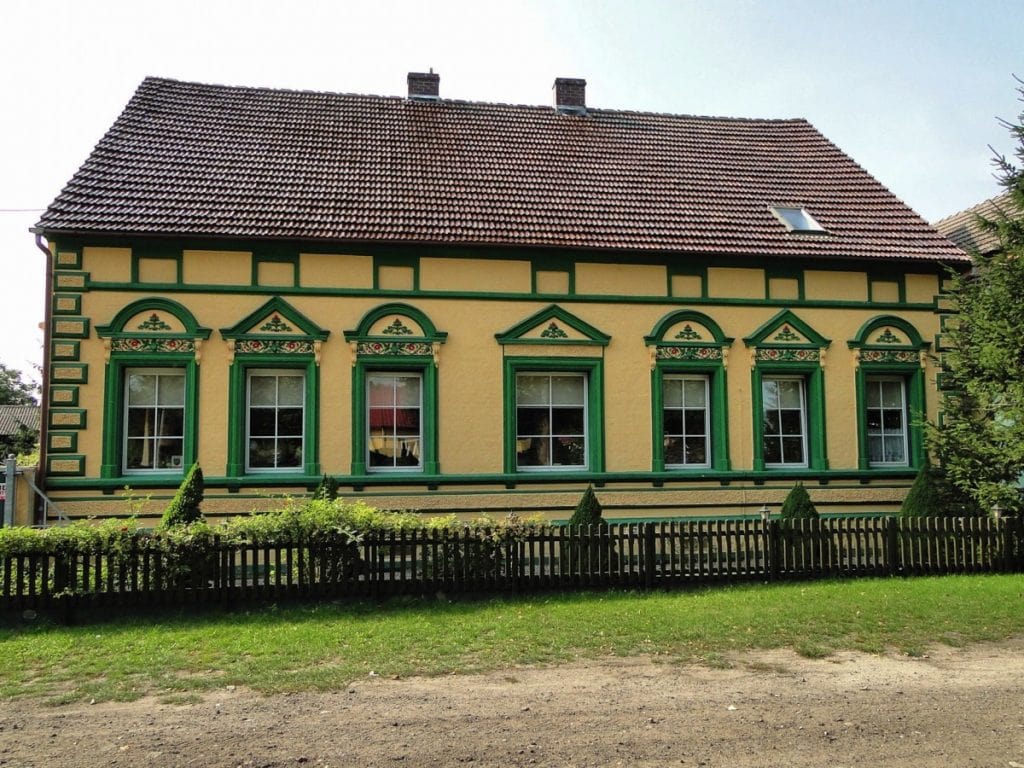 HomeForSwap.com
HomeForSwap.com is another home-for-home exchange facilitator. Jean-Baptiste de La Mettrie and Estibaliz Martinez founded Homeforswap.com in 2009, in New York.
Both are great travelers and had traveled around the world, always staying in private homes. Membership costs $93/year.
Switch
Switch is a facilitator of home-for-home exchanges. It is the only completely free website listed here.
Home Sweet Home
Home Sweet Home is a brand new home exchange website based in Brighton UK. They have launched with an offer of a free lifetime membership for the First 1000 Members (after the 1000th Member Annual Fee is £50). 
So be one of the First 1000 and Don't Miss Out on this Brilliant Opportunity.
Aussie House Swap
Free holiday accommodation across Australia and around the world. Aussie House Swap is Australia's largest home exchange community.
Have you tried any of these? Do you know more? Please contribute to this article using the comment section!
Why Swap Your House?
Sure you could just pay for your accommodation using one of the hundreds of booking websites, AirBnB, or cozycozy cabins, but why not take the opportunity to stay for free in a gorgeous house?
House swapping is a great way to travel the world at a slow pace, always staying in nice and safe homes, usually fully equipped with whatever you might need.
Besides the obvious advantage of getting free accommodation worldwide, house swapping will also see you exploring your new neighborhood almost like a local.
If a family is into home swapping, most likely their neighbors will know, thus ensuring that you won't be totally left alone in an unfamiliar place.
If you need anything you can always ask your swapper, that most likely can contact a neighbor or friend to help you out.
House swapping will give you the opportunity to use a fully equipped home, you'll find a kitchen, TV, washing machine, most likely a dishwasher, and all that sort of amenities you might be used to at your own place. You can even find new books to read and CDs to listen to.
Is House Swapping Safe?
Although, as Forrest Gump puts it, "shit happens"… house swapping is almost 100% safe. You'll be covered by insurance provided by your home exchange network of choice which will cover loss and damage.
Moreover, if a swapper is found guilty of damaging or stealing it will be blacklisted by that network forever.
All the websites mentioned here are based on a review/feedback system, meaning that you'll know the previous experience other house swappers had with your prospect host/guest. This has been proven to be quite effective when it comes to protecting your property from profiters.
Of course, house swapping is not for everyone. Not all of us will feel comfortable leaving our belongings and our alcove to someone we don't know, if not for safety concerns then maybe for privacy issues. Consider how you'll feel, you don't want to stay worried about your stuff while on vacation.
About privacy, consider locking a storage room where to keep your more precious/personal objects if you absolutely don't want them messed up with.
Swapping Cars? Why Not?
Well, there are loads of "why-not" when it comes to swapping a car. First of all, you should be sure you and your counterpart have insurances that allow multiple people to drive the car.
A car is a dangerous and expensive item, you should really consider swapping cars carefully. That said, it could really be a game-changer! Imagine not having the need to rent a car for your road trips, you'll save a lot!
Car exchange is almost never covered in the insurance provided by your house swap network, check carefully the terms and conditions or write an informal agreement with your counterpart.
Home Swaps for First-Timers
So, let's imagine you're into all this and really want to start swapping your house with others and travel the world in this fashion, how do you start?
Well, first of all, you have to subscribe to one of these reputable networks listed down here, most require a fee; then you'll have to start looking for your dream house swap.
It might be hard at the beginning since you'll have no references and people might not be very keen on trusting you. What could you do?
If you have used Couchsurfing or other hospitality networks – or any help exchange program list the links to your profile for the counterpart to see the references you have in there
Keep neat social network profiles – a good-looking Facebook profile, a nice Instagram gallery, and, more than everything, a professional LinkedIn account could help the prospect swapper in knowing a bit more about you
One important thing to know before starting your house swap research is timing. You'll often need to arrange your swap several months in advance, home swapping is rarely a last-minute thing.
Especially if you have no references, consider beginning your search even 1 year before your departure date.
Check Also
16 alternatives to Couchsurfing. Free hospitality websites
Work-Exchange and volunteering networks
Have you tried any of these? Do you know more? Please contribute to this article using the comment section!
Stay in touch while we get lost! Follow us on Social Media