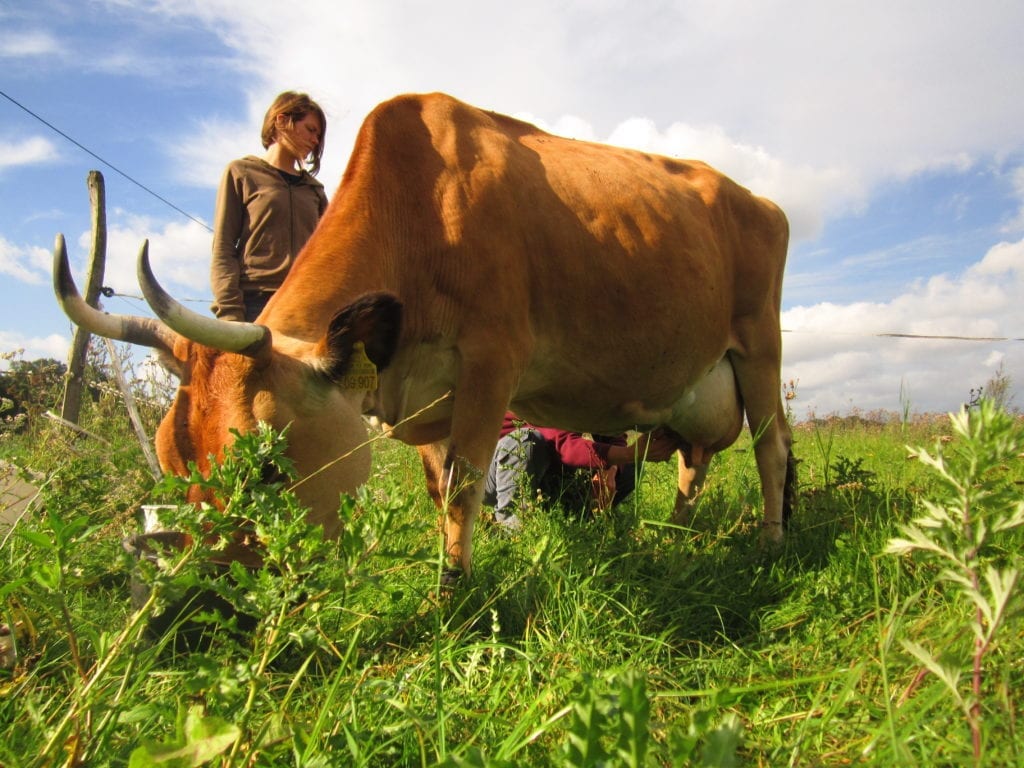 Have a great gap-year or just travel for free forever by exchanging your work for free hospitality and meals
The best help-exchange networks in 2021
WWOOF, Workaway and other alternative sites listed here, are called work-exchange (or help-exchange) networks. Work-exchange is a great way to travel the world for free, or at least free accommodation and free meals while learning stuff and improving skills.
The concept is: you give your time and work and receive a place to stay and daily food. Work-exchange is very popular with gap-years youths, but it's also used by many full-time nomads, including families.
Most of the websites listed here feature the possibility of leaving reviews and comments to host and guests, thus protecting both parties from potential bad experiences. While some are more sustainable-oriented, like WWOOF, others are broader, including bar and hostel gigs for example.
The ethical downside of work-exchange programs
Although certainly a great way to find free accommodation, work exchange has some key concerns that should be addressed.
The critical point that is often mentioned when talking about work exchange programs it that it might be unethical in certain cases, because you're working for free, depriving a local person of a job opportunity.
I find this absolutely true in certain cases: while be a volunteer ski-instructor at an expensive resort in exchange for luxury accommodation might seem at first a great opportunity to get a free winter vacation, that is a skilled job that should be paid.
Especially because the resort can surely afford it, you're providing free skilled labour and helping generate an income, sometimes a huge one, I strongly advise against doing so.
Same goes when working for free at hostels, especially but not just in developing countries. You're filling a position that should instead go to a local person.
Completely different though is helping in sustainable projects, small family business, charity stuff, places where you can really learn something while giving your work for a cause you support. It's up to you to discern if a gig is about labor exploitation or if it's really worth your time.
Here we just provide a list of the best work exchange websites, explore them and see if you can find your cup of tea.
Most of this websites recommend getting a travel insurance beforehand, almost all of them recommend World Nomads
---
Have you tried any of these? Do you know more? Please contribute to this article using the comment section!
Looking for free accommodation worldwide? Check Also
Home swapping, what it is and the best websites to do it
Hospitality Exchange, 16 alternatives to Couchsurfing to find a free place to stay
How to get a House-Sitting Job
Disclosure: Some of our articles contain affiliate links. This comes at no additional cost for you and helps us keep this website up and running. (as Amazon Associates we earn commission from qualifying purchases)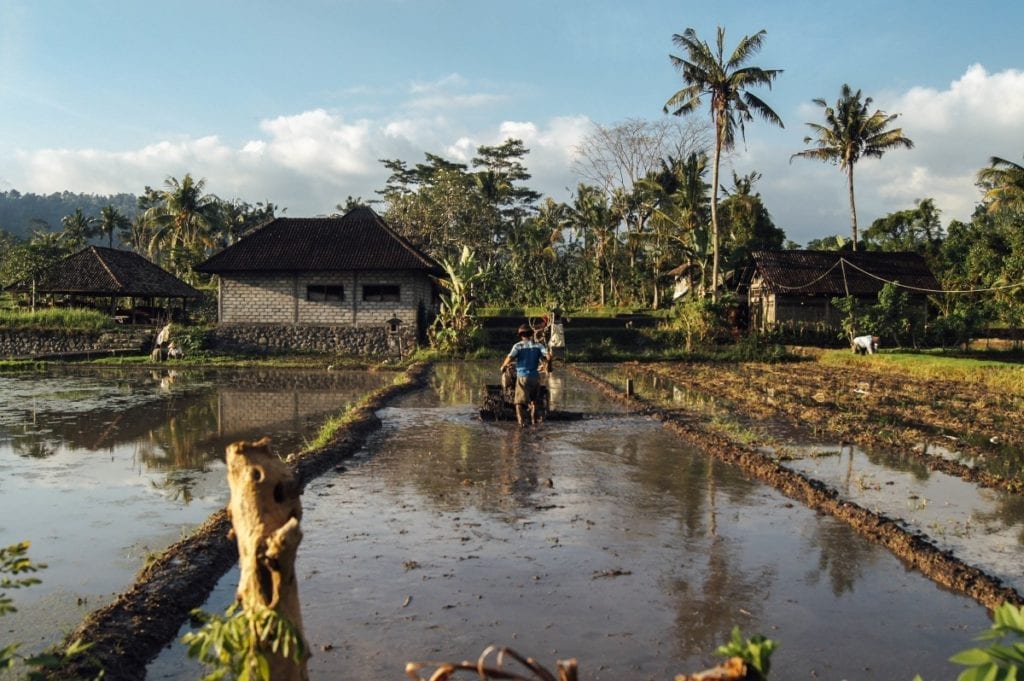 ---
WWOOF (Worldwide Opportunities on Organic Farms) is a network that allows hosts that own farms to receive 4-6 hours per day of help on their farms in exchange for food, accommodation, education, and cultural interaction.
WWOOF is the most popular website for work exchange, and indubitably one of the best. The great thing about WWOOFing is that it is highly focused on organic farming, no hostel jobs or toilet cleaning here, through WWOOF you'll really learn something and make a valuable experience.
WWOOF is structured on a national level. While there are many WWOOF organizations around the world, you need to join WWOOF in each of the countries you intend to visit. There is no International WWOOF membership.
When you join one of these countries you will only receive the list of hosts in that country. Joining requires payment of a membership fee of up to $72/year, depending on the country's program.
It is possible to stay with WWOOF hosts in countries that do not, as yet, have their own national WWOOF organization, through WWOOFing Independents, which lists 83 countries.
This is a great chance to visit some off-the-beaten-path places, WWOOFer (visitor) Independent Membership price is £15.00 (single) or £25.00 (joint). Host Membership is free.

One of the largest free volunteering platforms out there, Workaway lists more than 30,000 work-exchange opportunities. Similarly to Helprx, there are all sorts of gigs here, from agriculture to toilet cleaning.
Up to the user to choose what you like best. Filters work pretty well and there are also sailing opportunities here.
Normally, volunteers are required to work a maximum of 5 hours per day, in exchange for hospitality and meal, but many complained several hosts often ask more than that. Read the reviews carefully.
Yearly membership costs 34USD for singles or 44USD for couples, granting access to the worldwide database.
Working Traveller (a hybrid between volunteering, job opportunities, and free hospitality)
Working Traveller allows travelers to negotiate what they would get in exchange for their skills from hosts. The site allows hosts to set what they are willing to pay, in terms of a bed, food, or money using a barter point system, while a traveler can set what barter points they want to charge.
This sets this platform on a different level from more classic volunteering or hospitality sites, being more appealing to skilled travelers looking for references and pocket money, and hosts in need for a certain professionality. There are 1,700 members on this platform at the moment.
---
helpStay.com facilitates the introduction of travelers and hosts for short-term work in exchange for accommodation. In general, a host will provide 1-3 meals a day and accommodation in return for about 20 hours of work per week from a volunteer.
Hosts may also provide additional perks such as free internet, laundry, language lessons, use of kayaks or bikes, and local excursions. Some may offer live-in accommodation with the host family, a separate guesthouse, or lodging in a hostel, sailboat, or beach hut.
Not all projects are free to join, some require fees to be paid to the host organization.
Stays are usually at least one week in duration. 'Work' can be anything from working with animals to help around the house. Searches can be conducted by age, gender, nationality, work type, spoken languages, travel dates, etc.
The usual feedback mechanism for rating other members and leaving comments about experiences helps to have an idea of what to expect.
It is free to join and create a profile. Hosts are automatically upgraded to Premium status so they can contact other members. Volunteers may upgrade to a Premium Membership at any time for a small donation.

HelpX is an online listing of host organic farms, non-organic farms, farmstays, homestays, ranches, lodges, B&Bs, backpackers hostels and even sailing boats who invite volunteer helpers to stay with them short-term in exchange for food and accommodation.
HelpX is provided primarily as a cultural exchange for working holidaymakers who would like the opportunity during their travels abroad, to stay with local people and gain practical experience.
In the typical arrangement, the helper works an average of 4 hours per day and receives free accommodation and meals for their efforts.
The website is pretty basic and there aren't many ways to filter the result, you can just search for keywords but that doesn't really help a lot, if the word is present anywhere in the posted gig the post will come up in the results, thus outputting usually a lot of irrelevant ones.
The community though is pretty active, there are opportunities everywhere and membership is only 20USD for two years.
---
Hippohelp is a free map-based platform connecting hosts from all over the world with travelers who are happy to work in exchange for free food and accommodation. Hippohelp is all about cultural exchange, making new friends and enabling alternative ways of living.
The good of this website is that it's completely free and the map-based interface is very nice and handy.
Similar to Workaway, it has a bunch of filters to help you find the host according to what kind of help you wish to offer: Welcoming & Helping Guests, Communication & Marketing, Interacting & Entertaining Guests, Teaching & Sharing, Community Work, Eco Activities, Kitchen & Bar Tasks, Improving Websites & SEO, Household Chores.
Membership is 49USD per year and you get a bonus 10% discount on a selected list of accommodations.
---
Hostel Travel Jobs lists job opportunities in the accommodation sector worldwide. The good about this website is that there's not only volunteering here, but also paid gigs.
The community though is not very big with only a few hundred jobs listed, mostly on an exchange basis (work for free accommodation and meals). Lifetime membership is only 7USD, so it might be worth a shot.
---
And now, something completely different. AuPair World is a website where you can register for free and find your au pair or host family simply, safely and directly.
As an au pair, you'll get free accommodation and an additional payment, called pocket money, which varies depending on the country. AuPairs are hosted by families to take care of their children and help with light house chores.
AuPair should never be asked to work more than 30 hours per week, except in the US, where the limit is set to 45… why? We don't know.
---

Global Work and Travel offers almost everything, from internships to purposeful volunteering, from working holiday classics to teaching programs. Basically they are an agency, you pay them a fee and they arrange everything for you, from visas to bank accounts, and follow you up during your time abroad.
This website has conflicting reviews, some say they are very happy with it, while some felt scammed.
---
Diverbo is catered only to native English speakers, offering week-long stays in resort hotels only in Germany and Spain right now. They basically organize English language conversation groups with native speaker volunteers.
Good for a different style of holiday, if you qualify the pre-requisite.
---
Have you tried any of these? Do you know more? Please contribute to this article using the comment section!
Looking for free accommodation worldwide? Check Also
Home swapping, what it is and the best websites to do it
Hospitality Exchange, 16 alternatives to Couchsurfing to find a free place to stay
Read it later! Save it on Pinterest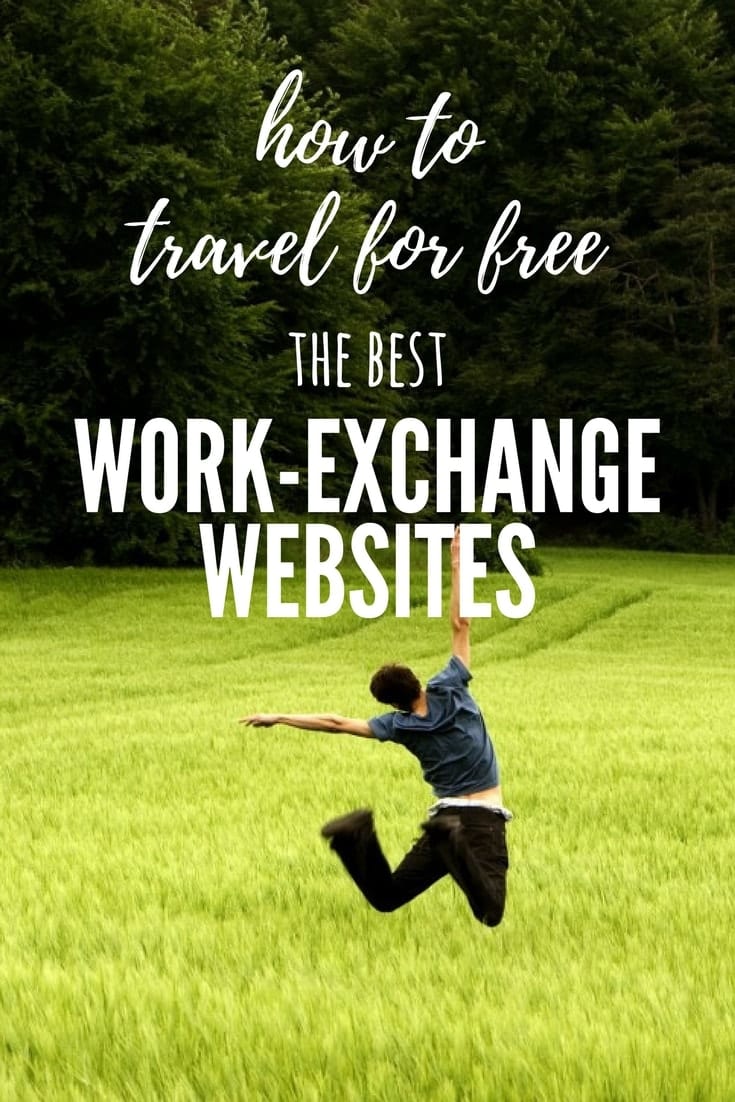 Stay in touch while we get lost! Follow us on Social Media