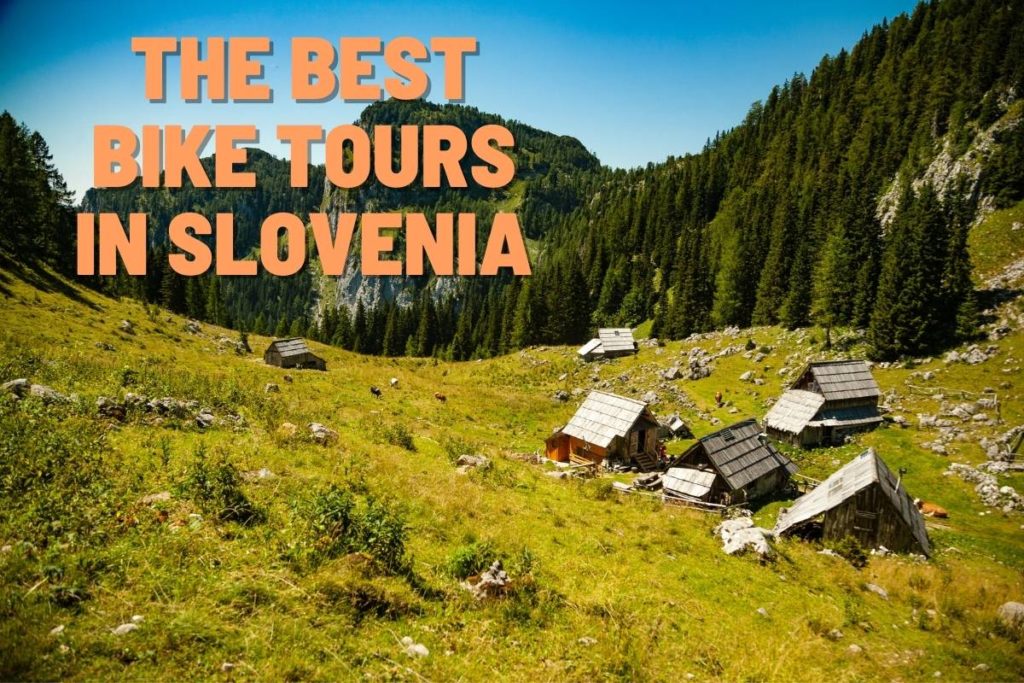 Slovenia bike tours and cycling holidays – The 12 Best Tours –
Guided, self-guided, day-trips, multi-day holidays, cycling tours in Lubljana, Lake Bled, and the Slovenian Alps
Are you planning on an active vacation? If you're looking for Slovenia bike tours and cycling holidays this article has got you covered.
We've selected for you 11 great Slovenia cycling tours – from day-trips to multi-day, from easy family bike holidays to sporty road cycling challenges. So keep reading and let's see if you'll find what you're looking for.
Slovenia is a small country that offers a dynamic and variegate landscape, gorgeous nature, scenic bike routes, and a pleasant climate – but also excellent food, developed infrastructures, and general safety.
Does it seem tempting to you?
Let yourself wonder about your next biking holiday in Slovenia.
If you want to DIY or know more about Slovenia, check this:
> Cycling Slovenia: Everything you need to know & a lot of bike itineraries
Slovenia Bike Tours in Pills
Disclosure: Some of our articles contain affiliate links. This comes at no additional cost for you and helps us keep this website up and running. (as Amazon Associates we earn commission from qualifying purchases)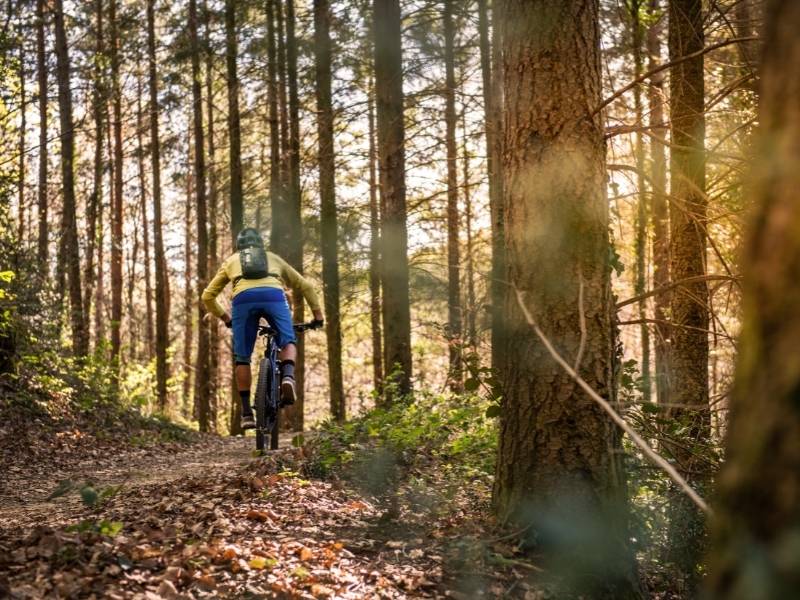 We always recommend doing it yourself, and this article will give you all the info needed.
But if you want to check some cycling holiday packets in Slovenia, here's our selection. Those are guided bike tours, we'll describe them more in detail near the end of the article.
12 best [guided] bike tours in Slovenia
We always recommend cycle touring DIY style, but if you want a hassle-free, well-organized experience, here are our recommendations.
Day trips by bike in Slovenia
A basic bike tour around the main attractions of Ljubljana at an affordable price. Only allow 5 people at a time, making smaller, friendlier, and definitely more fun tours.
A special cycle tour around the wine country, through the vineyards and old villages. Stop at the winery and taste typical local wines and homemade tapas. The tour starts and finishes in the town of Vipava and lasts for about five hours. 
This 4-hour self-guided electric bike tour of the Vintgar Gorge (Soteska Vintgar) allows you to explore the natural wonder at your own pace.
Following a brief orientation in Bled, you'll set off on your easy-to-use electric bike to discover the rolling hills and rivers. All equipment, entrance fees, and bottled water are included, as well as a cream cake at a Bled coffee shop.
A 5-hour tour along one of the most historic biking trails in Europe. The Parenzana trail symbolizes friendship and includes eight preserved tunnels.
This tour will take you through two of them, along with visits to the seashore, vineyards, olive plantations, and other stunning sites.
In the seaside town of Izola, you'll get to visit a salt evaporation site and then get a chance to feast on delicious local food and wine.
Have you ever done a bike tour where you rode amazing trails and explored charming European capital at once?
Slovenia has developed a reputation as one of Europe's top destinations for mountain biking and Lubljana is the only European capital where you can find some of the best MTB trails in the proximity of the city center.
The vast forests which extend right from the center of our capital city Ljubljana hide numerous great mountain bike trails which are most popular among local mountain bikers.
So why not visit them with the locals who built them? There are numerous trails with various difficulties for you to enjoy.
7 best multi-day bicycle holidays in Slovenia
[6 Days] of Cycling in Slovenia – the green heart of Europe
Cycling across the country from one jewel to another, for all the photo-hungry cyclers and nature lovers. Surrender yourself to this week-long self-guided cycling tour, blessed with true beauty, pristine nature, Karst landscape, and stunning caves.
[2-days] Eastern Slovenia Prlekija Region by bike 2 days
This two–day cycling and culinary tour will take you to the most beautiful parts of Eastern Slovenia. A journey to the land of sparkling wines and natural pure mineral water springs, known by the curiously young-looking locals as the "Slatina Springs of Youth", pumpkin oil mills, and Jeruzalem wines.
[4-days] Cycling around the Julian Alps – Self Guided
This self-guided cycling adventure is perfect for independent travelers interested in seeing the best of Slovenia's outdoor beauty. Avoid the stress of feeling rushed on an organized tour, and travel at your own pace.
This hassle-free experience includes a 4-day bike rental, half-board accommodation, private transfers, and a detailed itinerary. See the Julian Alps, Bled, Kranjska Gora, Kobarid, Bovec, Bohinj Lake, and much more. Save time researching and get a detailed itinerary for your trip
[8-days] E-bike holidays: Trans Slovenia e-bike tour
8-day cycling will take you along the slopes of the Kamnik-Savinja and Julian Alps, offering exceptional views of the highest peaks. In addition, the Alps are hiding glacial lakes in their embrace, which provide an outstanding cycling backdrop.
Nature's beauties are linked by the towns of Ljubljana and Škofja Loka with a colorful and exciting history. The cycling story is rounded off by culinary experiences with a touch of the diversity in the Slovene landscape.
[8 Days] Self-Guided Bike Tour in Slovenia
This 8 days bike tour (6 days of cycling) will bring you along Slovenia Green certificate destinations. Starting from Kranjska Gora, through alpine lakes, old railways, vineyards to Koper, in the Slovenian Istria. The tour includes 7-night accommodation in 3/ 4-star hotels and baggage transfer between tour stages.
[8-Days] Private Mountain Bike Tour from Arnoldstein to Piran
From the Julian Alps to the Adriatic Coast starting from the Alpin town of Arnoldstein. This is a self-guided bike tour, you will travel at your own pace without worrying about anything; 7 days of hotel accommodation is included and you'll be provided with a navigation pack and assistance in case of need. The organizer will take care of the baggage transfer between tour stages.
[4 Days] Family Cycling in Soča Valley
Starting from Tolmin, this bike tour will give you the opportunity to explore one of the most famous areas of Slovenia for outdoor activities such as canoeing, fishing, and rafting. This bike tour was studied to accommodate families or people in search of relaxation with only 77 km of cycling spread in 4 days. 3 breakfasts and 3 dinners are included, as all the information (map, road book, etc.)
Bike touring beginner? Have a look at
Read also:
Stay in touch while we get lost! Follow us on Social Media