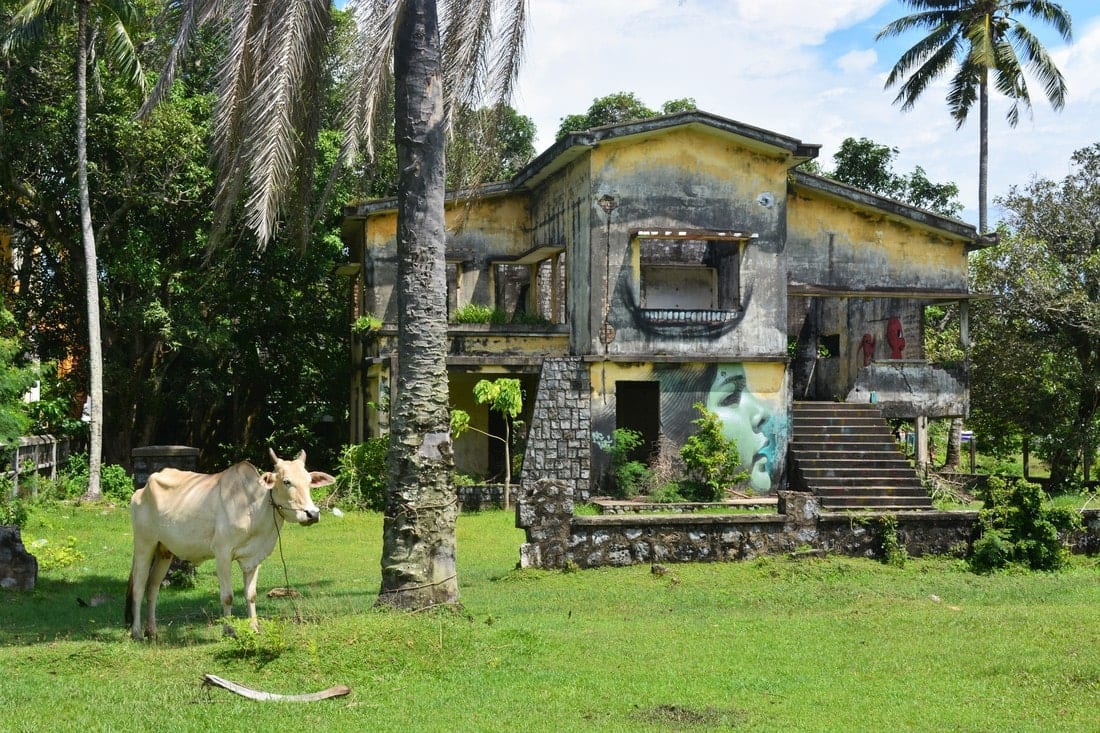 Kep, Cambodia – visiting the ghost villas
Kep is a fallen star, a dream that came untrue, an open wound, a memento, an unwilling memorial. Although to a distracted eye none of this may show. To the average backpacker, Kep is cheap and tasty crabs, a white sand beach (spoiler: it's fake), a sparsely populated town inexplicably spread wide.
As the tropical dream of a French wealthy class, pretending to be adventurous for just being a colonist, Kep-sur-mer was founded in 1908 as a resort town where once were a few fishermen huts. Kep was a daring experiment, the vanguard of a new Cambodia, the display of the avant-garde of the most modern, or modernist, country in South East Asia.
Here King Sihanouk let loose his fantasy of a great Khmer nation, guiding light for a cultural renaissance of Indochina, in a recently independent Cambodia (1953), still de facto under the rule of a foreign nation.
New Khmer Architecture, that was the name of the experiment, a melting-pot of western modernist ideas from Bauhaus, Richard Neutra and Le Corbusier and traditional Khmer architecture. Stilted houses with impossible stairs, wide windows with bizarre geometries, wide porches, and terraces.
Sihanouk and Molyvann
Disclosure: Some of our articles contain affiliate links. This comes at no additional cost for you and helps us keep this website up and running. (as Amazon Associates we earn commission from qualifying purchases)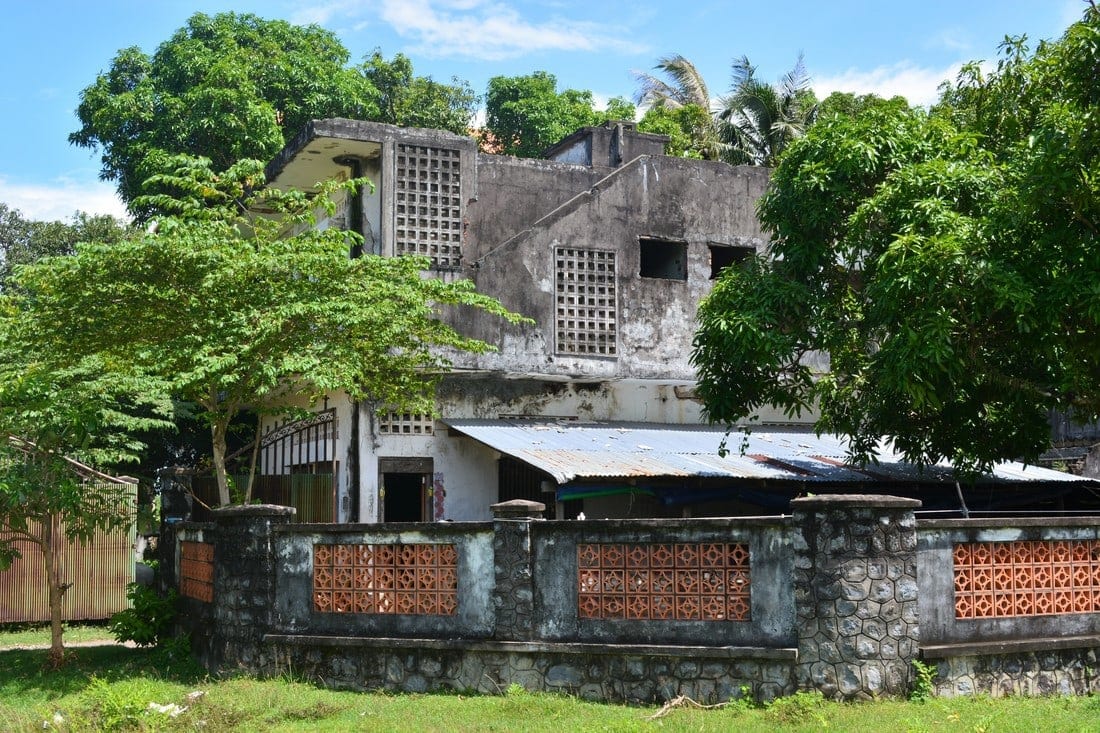 So many critics may be moved towards Sihanouk, and he certainly made many mistakes, acting naive and being egocentric.
But nevertheless, he was in some way an enlightened king, with a genuine passion for arts and creativity, and in his own mistaken way, he always aimed for the better good of the nation, giving great spaces and resources to artists and creative people.
The protagonist of this era was Vann Molyvann, a Cambodian architect from Kampot who studied in France, few years before many of the Khmer Rouge leaders ironically did the same.
Molyvann is undoubtedly the leading figure of New Khmer Architecture, having worked on more than 100 projects from 1953 to 1970 when he managed to escape after the Lon Nol coup and so lived through the Khmer Rouge era.
The Khmer Rouge years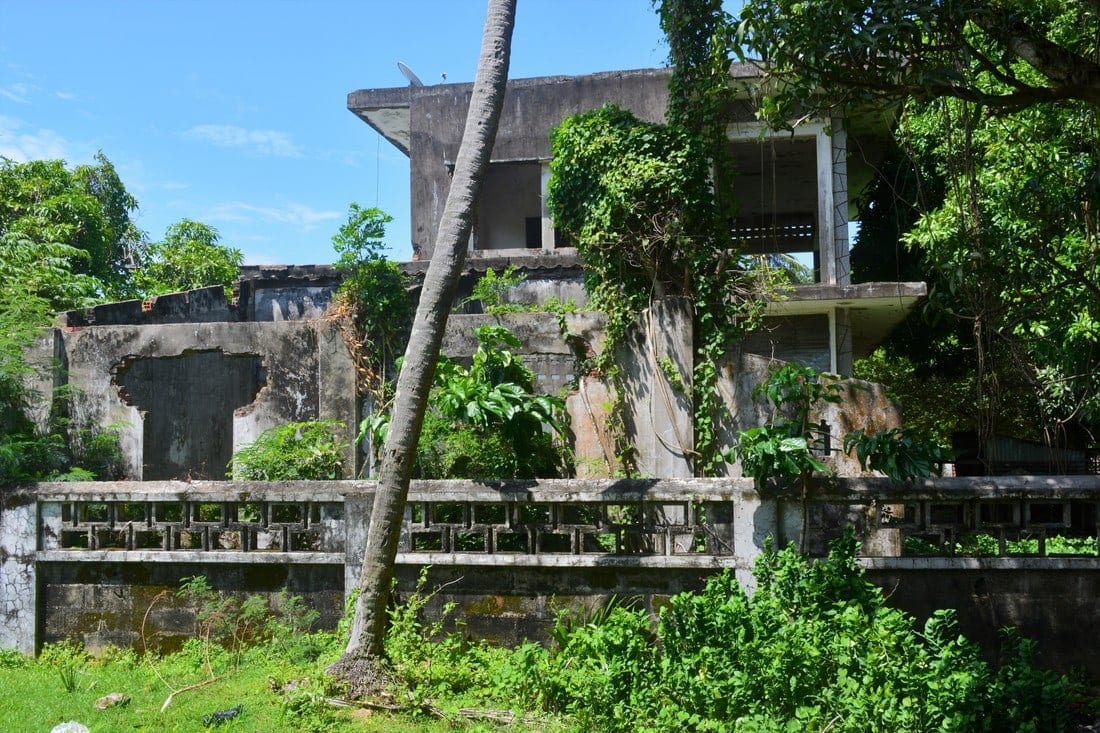 During the Khmer Rouge years, havoc fell upon Kep, a symbol of everything the Cambodian communists were fighting against; wealth, literacy, western influence, leisure.
Like everywhere in Cambodia, people were forced out of their houses and driven to labor camps in the countryside. Few of these villas were taken over by Khmer Rouge cadres, setting up their headquarters, but most lay abandoned, for years that became decades, and still, they are.
Nowadays some are unmissable, still lining the boulevard where Catherine Deneuve drove her Cadillac during les années d'or.
Some other villas are hidden in the bushes and require a bit of exploration to be seen, those are the worthiest. Tropical ivy crawling the twisting staircases, awkward graffiti decorating the walls, greenish for mosses and lichens, ageless unfading rubbish scattered on the floor of wacky balconies.
Some others instead, have been occupied by poor families, buffaloes eating the wet grass, clothes hanged outside glassless windows, children playing with handmade toys. Some more had been bought by wealthy people and are undergoing restoration.
The Modern Kep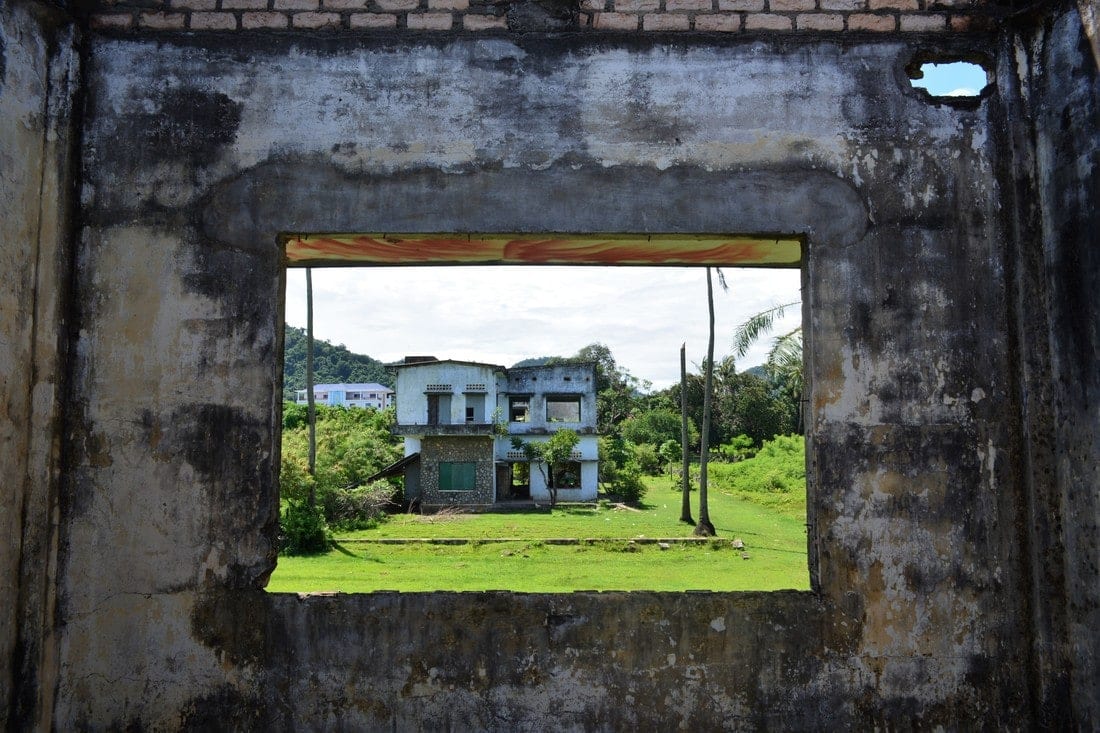 Nowadays Kep is a renewed promise, white sand has been brought from the islands to make up a fake but nice beach, new roads are being built and new resorts open.
Many lazy restaurants, where to eat while laying on hammocks, line the long seafront, and the market attracts locals and foreigners for its famous crabs.
Everything is so spread away, far from everything else, that makes it seem this town has great ambitions, to become something big, to fill all this void. A quest to be South East Asia's Saint Tropez. Godspeed.

A trip to Kep is a dip in Cambodian history, in the tragedy of his fallen grandeur, the tale of a bright future that never came true.
Kep is 20km east of Kampot, on the coast, very close to the Vietnamese border.
If you wish to know more about our bicycle trip in Cambodia, check this series of articles
For hints about traveling in Cambodia, see our guide to travel Cambodia on a budget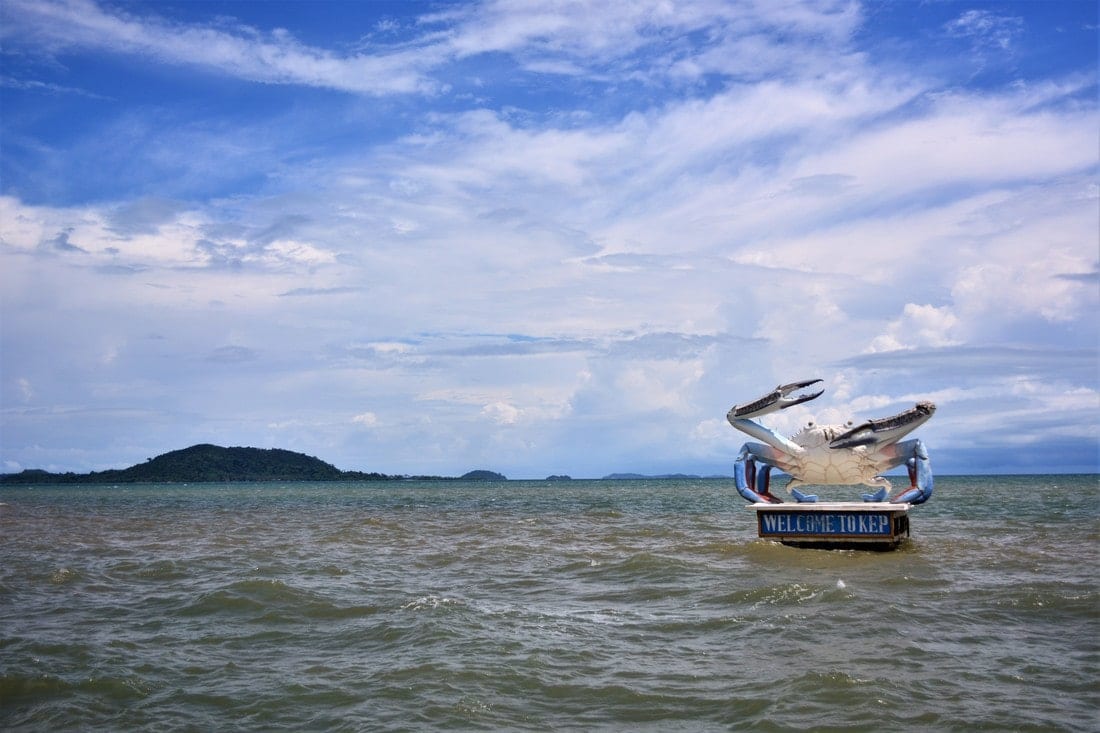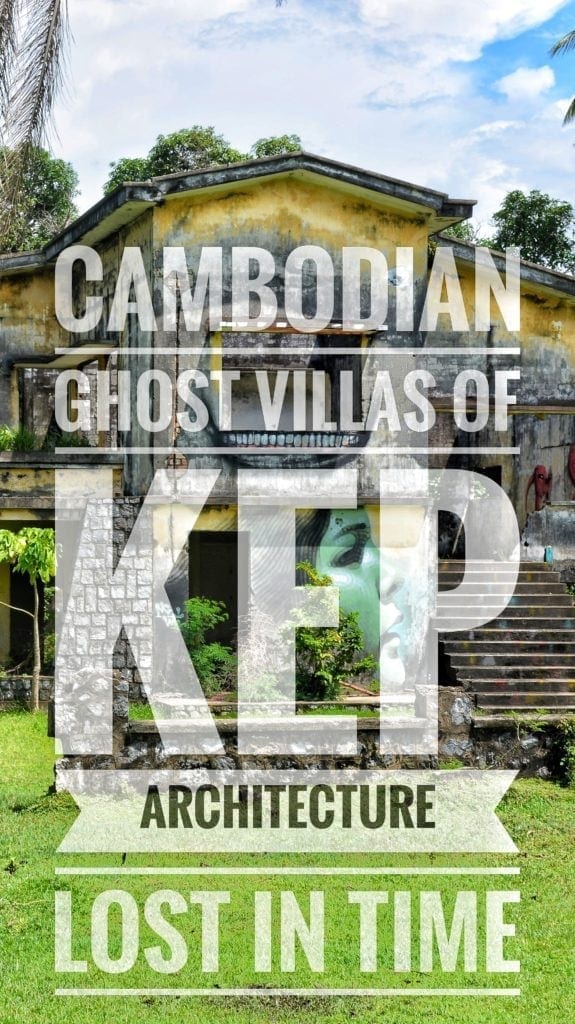 Stay in touch while we get lost! Follow us on Social Media