Most people have "Touring the world" as a top item on their bucket list. Needless to say, many are constantly perplexed by those who just up and embark on a trip of a lifetime around the world on their bikes. Biking is one of the simplest and most affordable ways of touring the world for single and group travelers. 
Hand in hand with the market, cycling tourism is also evolving. One of the most obvious metamorphoses is the increasingly widespread use of electric pedal-assisted bicycles also for traveling. We are not using an electric bicycle yet but we consider it a good option for a lot of travelers and a way to get more and more people to travel by bicycle.
Pros and Cons of an Electric Bicycle Tour
If you have health problems or you are a little older and want to reduce the burden of fatigue on your heart and muscles without giving up your faithful two-wheeled companion, the electric bike is the ideal solution. But not only that, if you don't have a lot of time to travel, an electric bicycle gives you the chance to ride more kilometers and do long trips in less time.
Of course, there are also limits if you decide to travel with this kind of bicycle. One of the most obvious is the charging part, in Europe or the USA it is not a big problem, in some countries, there are charging stations but if you want to travel in more remote places finding a plug might be not easy or very expensive.
However, to make a biker's dream to reality, there are a number of things that need to be pre-planned before the start of the journey.
The Right Bike Is a Must-Have
The bike is the pillar and most essential equipment in the biking adventure. The quality and comfort of the bike are paramount to the traveler. A tour around the world might take plenty of days and even months, therefore it's critical that you purchase the perfect bike for you. A seasoned biker would recommend the use of an electric bike for a simple and cost-effective trip, you can find a lot of choices with Bikester.
Electric bikes make touring possible for a wide range of people who think they may be unfit or incapable of touring on two wheels. Electric bikes offer an added "push" for people to commute long distances while improving their fitness. Additionally, electric bikes use rechargeable batteries and are emission-free.
Disclosure: Some of our articles contain affiliate links. This comes at no additional cost for you and helps us keep this website up and running. (as Amazon Associates we earn commission from qualifying purchases)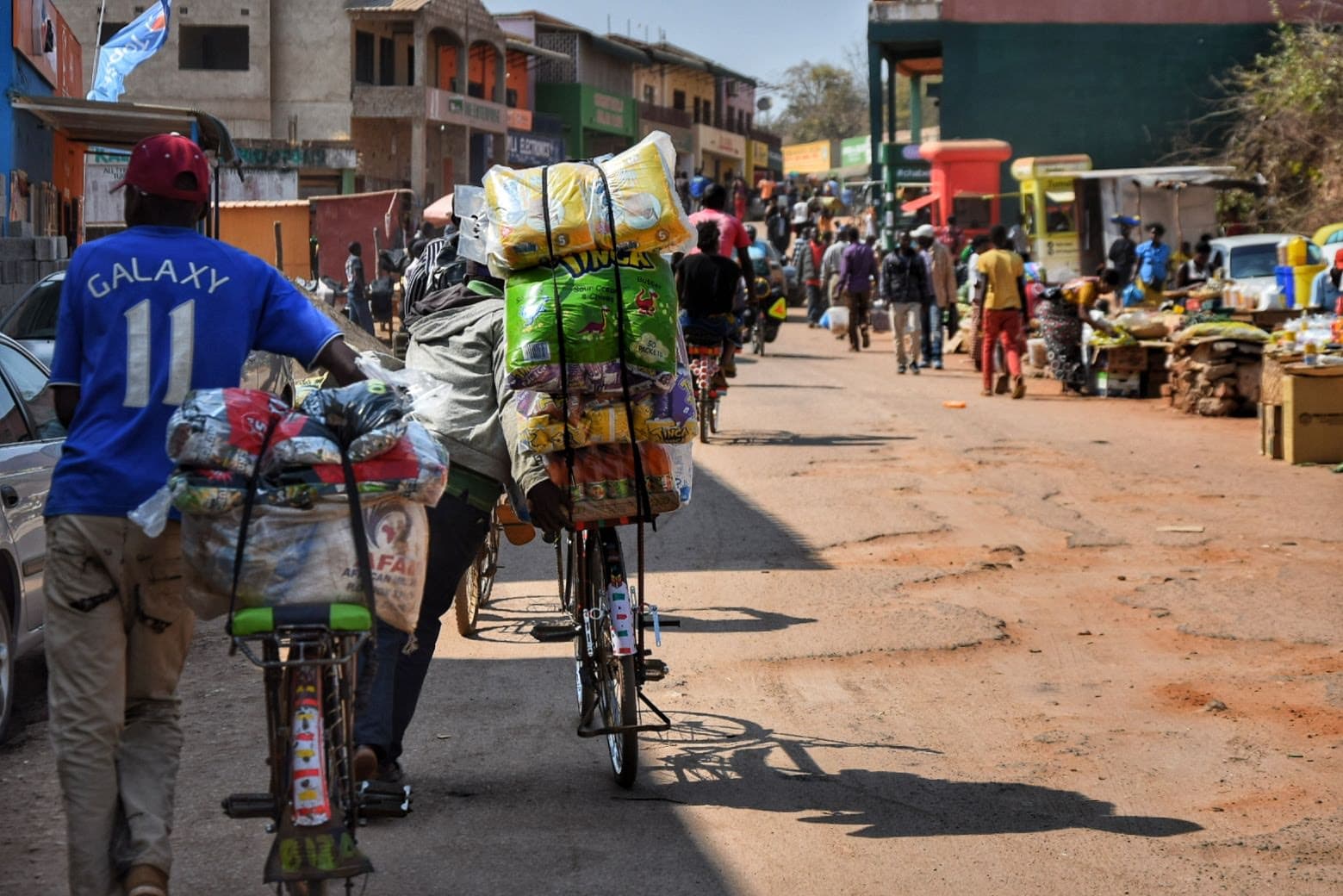 Always Travel Light
Life on a bike means you only carry what you need. No one needs excess weight on their bike as it makes the bike unstable and may result in accidents. If your route features mountains or hills, bet believes it will be impossible to travel with weight on the bike.
The most important items to carry for a trip would be only necessities such as clothes and personal essentials. Be sure to pack light and heavy clothes alike as the weather can at times be very unpredictable. A tent, sleeping bag, and food are a must-have for any biking trip that is likely to extend overnight.
Proximity To Civilization
For the free-spirited bikers, the routes can take one to the far ends of the earth. It's common knowledge that the closer you are to towns and cities, the easier it is to get personal essentials or even help just in case of trouble. If you are traveling between cities then you can afford to travel light. Plan according to your route and always anticipate the 'what ifs' that come along the way.
---
Consider Total Mileage
It's important to take into consideration the total mileage to be covered on the entire tour. A biker needs to be realistic about his or her strength and not be overly ambitious. Biking should be fun and more mileage would mean less time to check out interesting scenery or to go sightseeing.
There is a lot to see and do along the way, so take your time to plan well and allocate sufficient time to do interesting activities along the way.
---
Time and Weather Pattern
Timing is crucial for biking tours. There are times in the year that are busier than others due to holidays, changing weather patterns, and other human behavior trends. For instance, sunny weather is excellent for bike touring as opposed to winter times. Some bikers also would rather take on a bike tour when everyone is out in the summertime. They want to meet and socialize with other bikers along the way. 
Keep Away From Hazardous Terrain
With bike touring, the terrain is not so much of a concern as long as you have the right bike. Beginners need to stick to what they know. Never overestimate your ability by biting more than you can chew. Slow but sure is always recommended. Biking uses a lot of strength and one needs to make sure that they are fully fit and have a strong sense of perseverance. To eliminate accidents and other road problems, plan the tours on secondary roads and be sure to check if the roads have biking access. A busy stretch of road, construction zones, and narrow tunnels can be a hazard to biking tours.
Stay in touch while we get lost! Follow us on Social Media