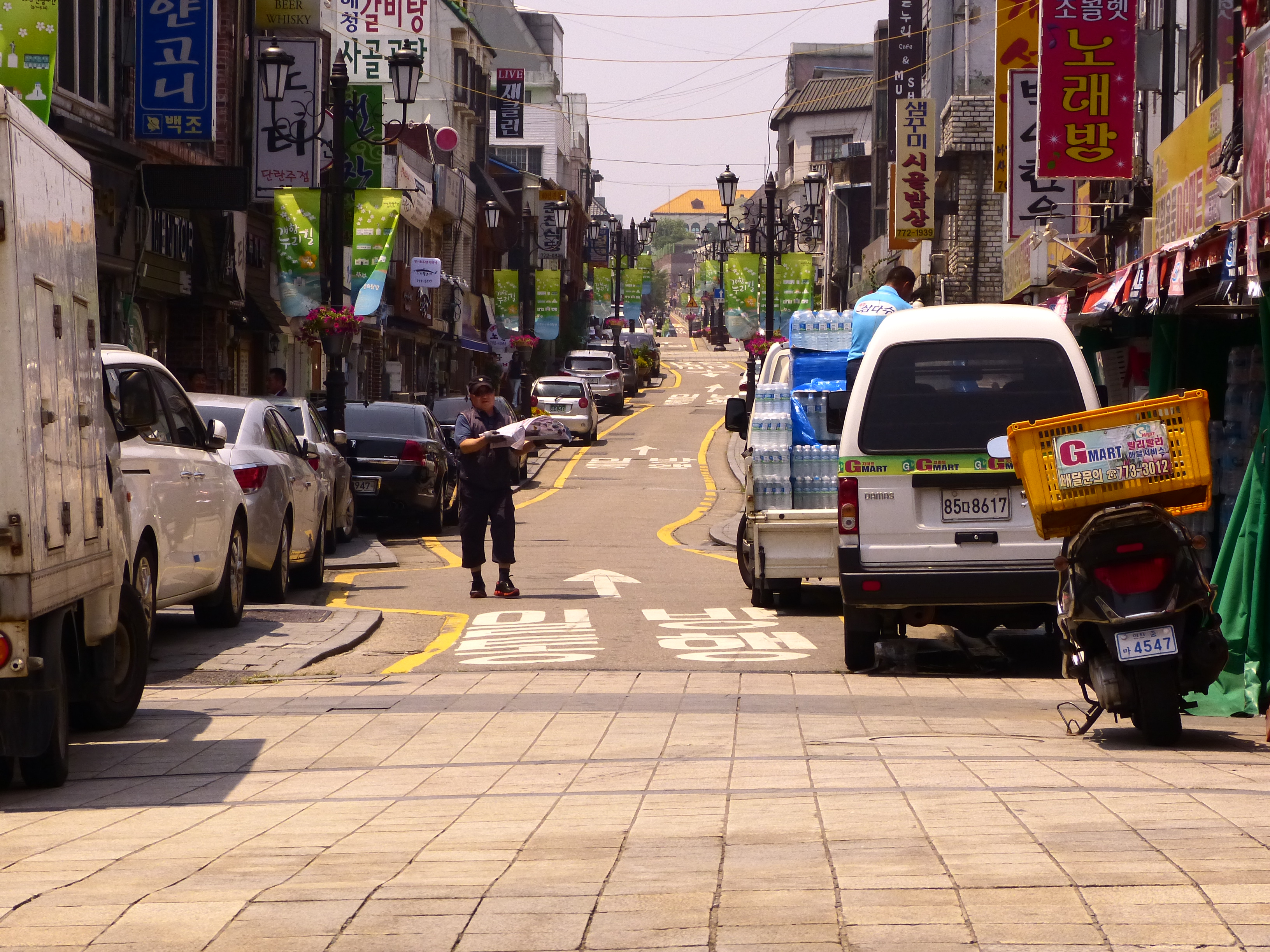 Top things to do in Incheon, South Korea
We arrived in Incheon by ferry from China, and it was the starting point of our bicycle trip in South Korea. Here are a few things to do and see in Incheon, or at least the things we've done and seen.
Incheon is South Korea's third most populous city after Seoul and Busan. Its 3 million citizens are considered in the Seoul Capital Area, the fourth largest metropolitan area in the world, with a population of 25 million.
When traveling to South Korea you're more likely to start from here, since either the biggest international airport and most important seaport in the country are in Incheon.
Many bypasses Incheon entirely and head straight to Seoul but it could be worth spending a few days here.
Incheon is made of streets going up and down, steep like a roller coaster. Not really bicycle touring friendly. Tall buildings are plenty but not as much as in China, there is also room for small houses and older buildings, and there are more colors.
5 things to see in Incheon and three islands
Disclosure: Some of our articles contain affiliate links. This comes at no additional cost for you and helps us keep this website up and running. (as Amazon Associates we earn commission from qualifying purchases)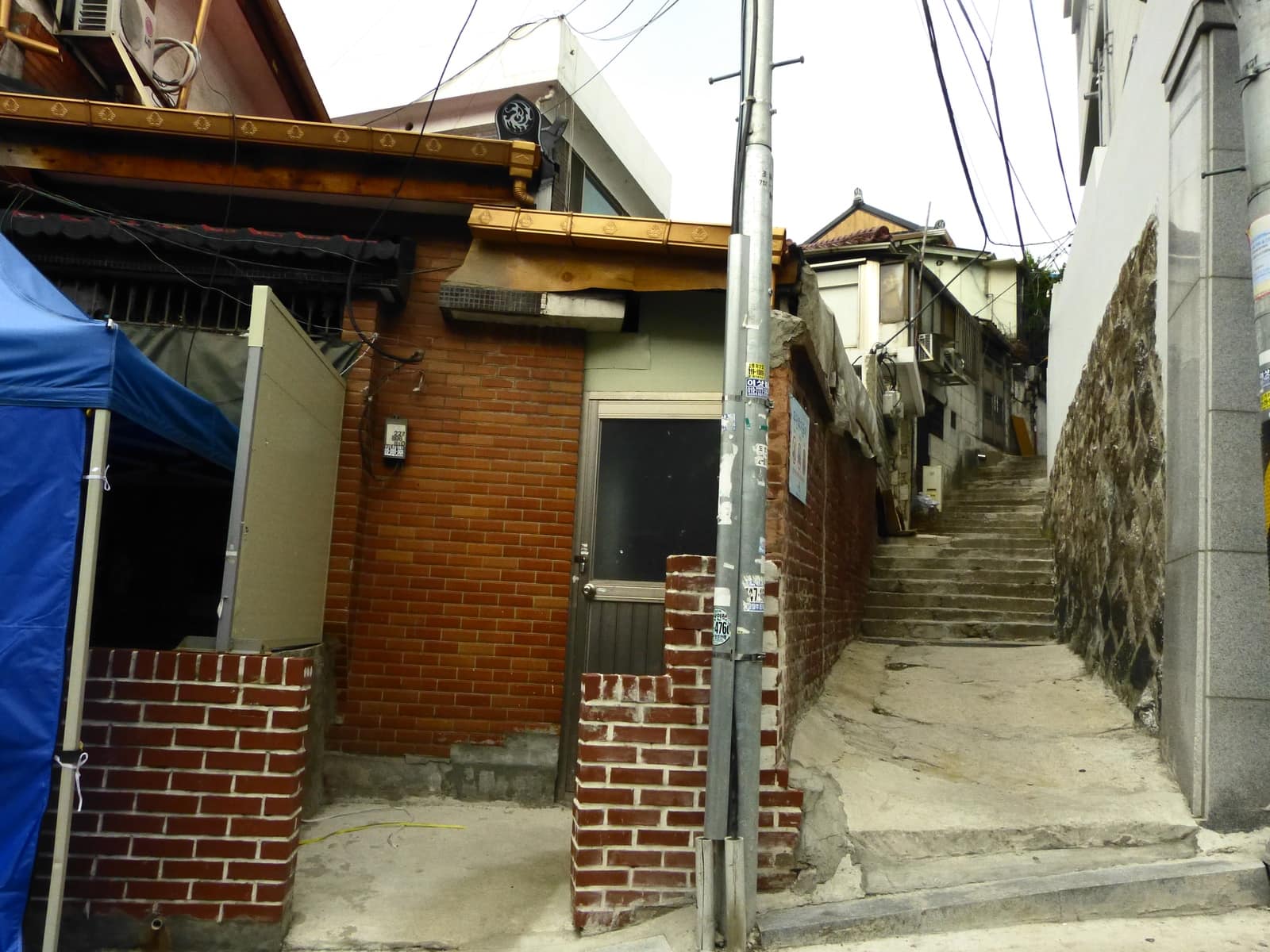 The most interesting areas in the city are: Chinatown, the old Japanese neighborhood, the port area, General McArthur Park, and the impressive 24km long Incheon Bridge, connecting the city to the island of  Yeongjong, where the airport is.
The best of Incheon though is to be experienced with day trips (or multi-day trips, especially if you're bicycle touring) to the nearby islands. We visited Yeongjongdo, Muui-do and Somuui-do.
Gimbap and Bibimbap: cheap Korean food
So we find the restaurant and at once the guy who is hosting us, KB. He has a nice hat and cooks Gimbap (roll of rice wrapped in seaweed with inside some vegetables and whatever else you want: fish, meat or omelet), in his own tiny restaurant inside a shopping mall.
He also makes us a mix of noodles with red sauce and vegetables called Bibimbap, good but very spicy. I can't make it. We hope to get used quickly to the spicy Korean cuisine.
After lunch comes Sheila, KB's girlfriend, she's American and teaches English here, like half the foreigners who live in Korea (the other half are US army soldiers and employees). It seems there are about 20,000 foreign English teachers in South Korea.
We're going home where we have a room all to ourselves. Unfortunately the guys have just moved in and there is no kitchen. We had planned to cook at home to save some money, the cost of living in Korea is quite high for our actual budget.
So, in the end, Kb and Sheila treat us dinner at a nearby restaurant, thank you guys! Sheila is vegan and can advise me what to order.
A dinner in a Korean restaurant
I eat the cold noodles in broth, there are chunks of ice and a soybeans sauce, excellent. Daniele eats pork with rice. There are also many saucers on the table, those are the side dishes and are free, you can ask to refill them as many times as desired. Beautiful Korean tradition.
There is onion sauce with peppers, grilled octopus with peppers, seaweed that can be used to wrap the white rice (here used as bread) and making rolls, an omelet with cuttlefish and kimchi, fermented cabbages, a smart and tasty way to conserve food that comes from the need to eat vegetables even in winter.
The fermentation can vary from weeks to several months or even years. It's really good. To learn more or to see how it's made click here.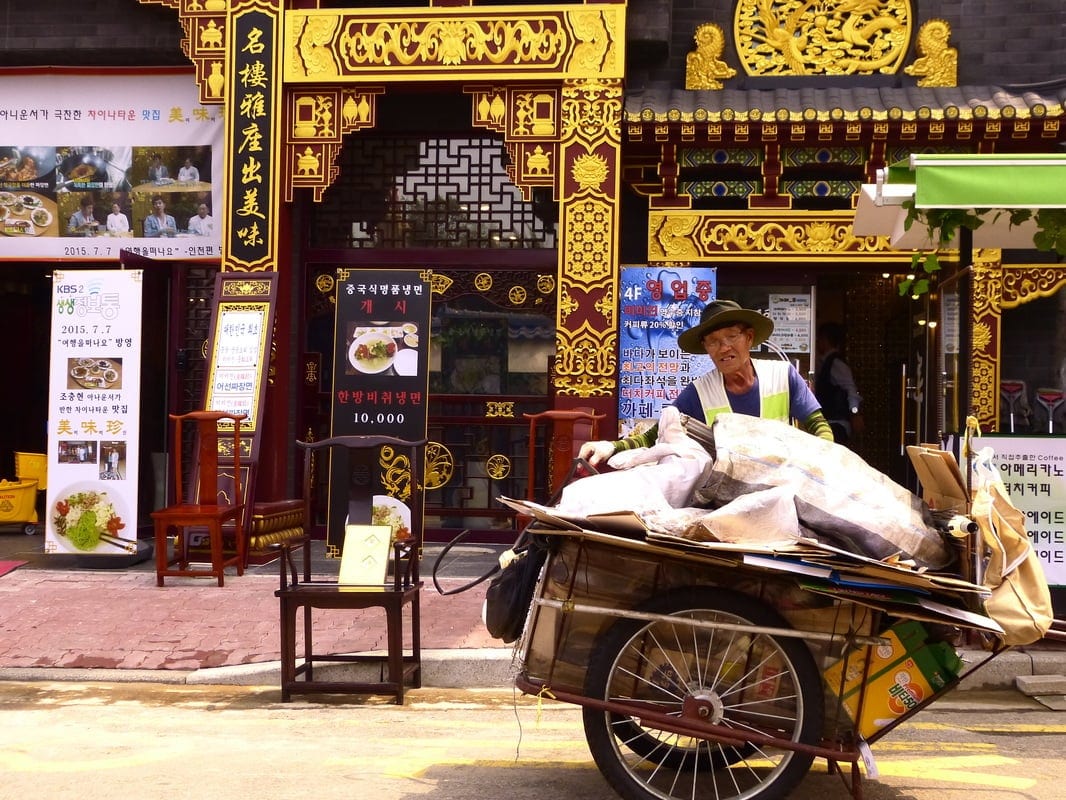 Some things to know about Incheon and South Korea
Tonight we have been eaten alive by tiger mosquitoes. Upon awakening, it rains and it rains all day, the guys are not at home and we sit all day to update the blog and Facebook after more than a month of Chinese censorship.
We go in search of a supermarket, prices are crazy, especially fruits and vegetables. Outside the shops, there are guys speaking through a microphone, seamlessly, without breathing, for the whole opening hours of the store. What at first seems funny, after a while eats your brain.
We go to pack our things and we go to sleep by Jida, a Korean girl who also lives in Incheon, about 10 kilometers from where we are now, in the neighborhood near the port. It's an old quarter we really like.
In the evening we eat with her and her husband at home, she cooks spaghetti with clams. They are good and cooked well and Daniele is very happy. Jida teaches English but also gives private lessons, she has a lesson tonight at ten o'clock.
Not enough for the children to go to school from early morning to 7 pm, even night-time English lessons! These Korean kids study too much.
The best of Incheon – Chinatown, and Japantown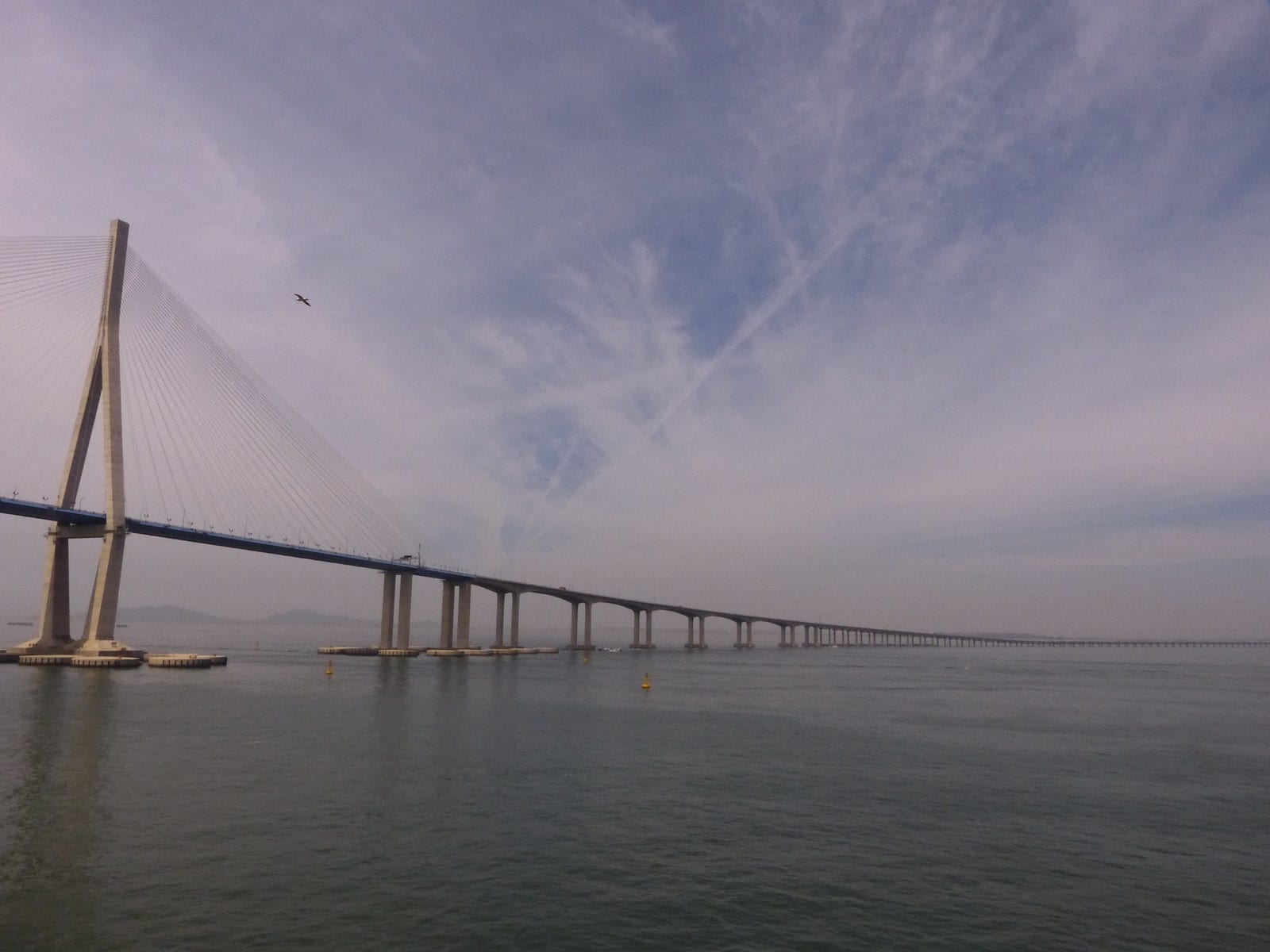 The next day we go for a walk in Chinatown. Incheon is a surprise, what we thought was just a tall gray building city has instead many cozy neighborhoods, rich in history.
After Little China, we also visit the Japanese area, with the old house of the Japanese governor. Then a park with the statue of General McArthur, and the old harbor storage quarters, cool red-bricks buildings now turned into art galleries – there's also a library where to read books about Korea.
Another Korean meal
We go eat: this time I get dry noodles served on a sort of steam pot that you have to sink in a broth served apart, Daniele takes steamed mandu (very similar from central Asia through China and even here) filled with meat, the dough is very thin and they are the best ever.
3000 won (3 dollars) for 6 mandu, in China you would have had three times the dumplings for half price, but better we stop thinking like that.
Around 2 pm Jida goes to work and we go towards the Island of the airport, the west coast islands tour begins.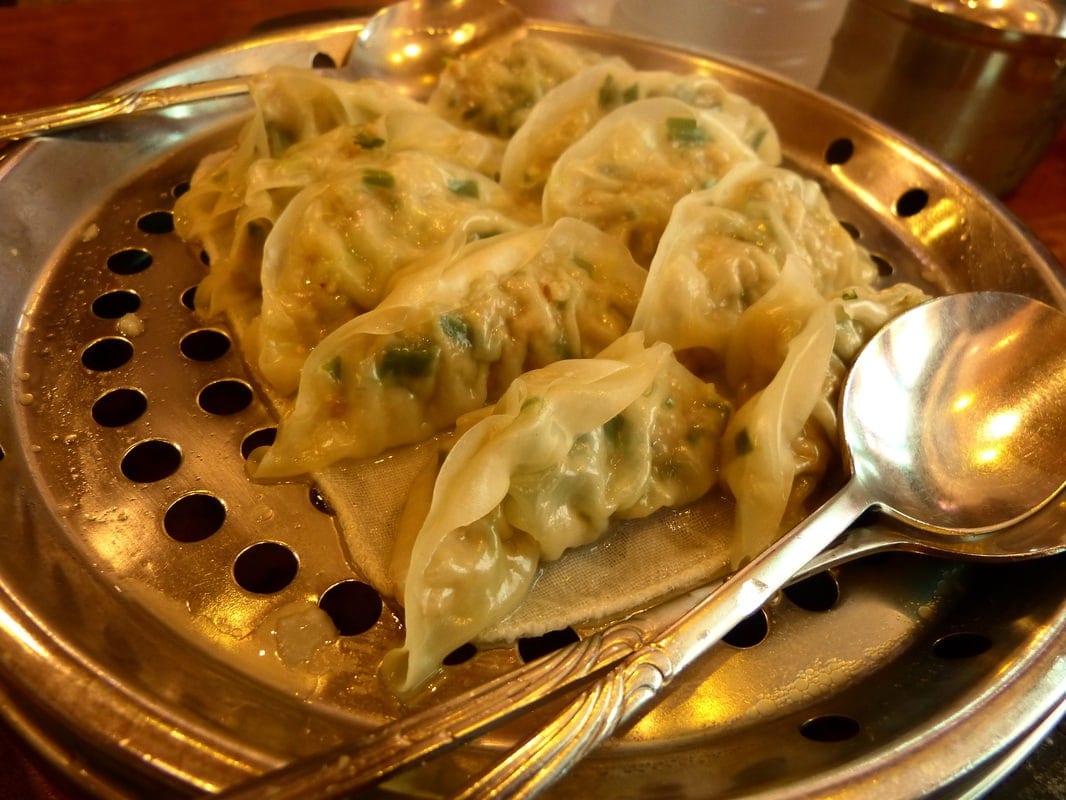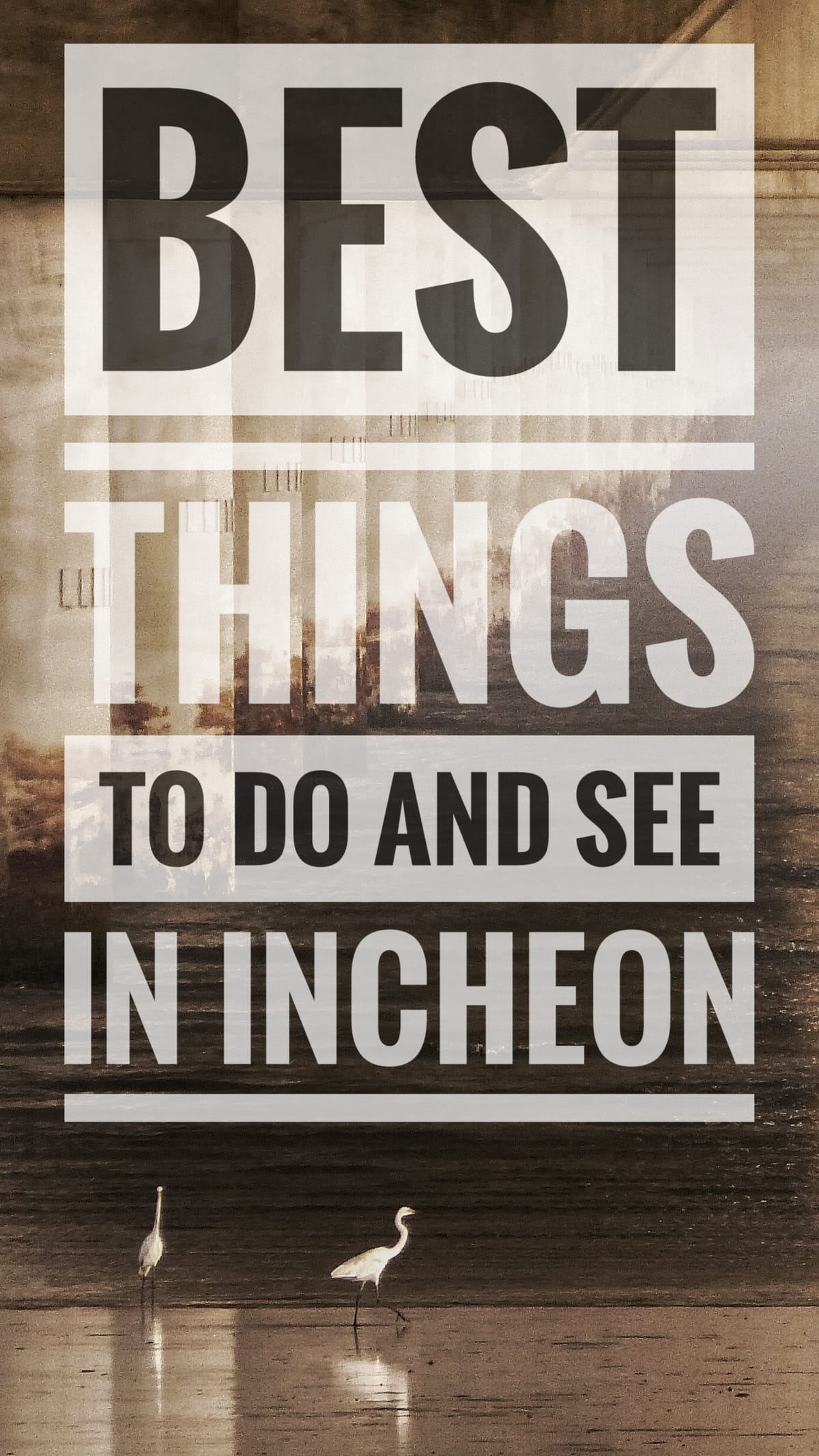 Follow our bicycle touring adventures
Stay in touch while we get lost! Follow us on Social Media