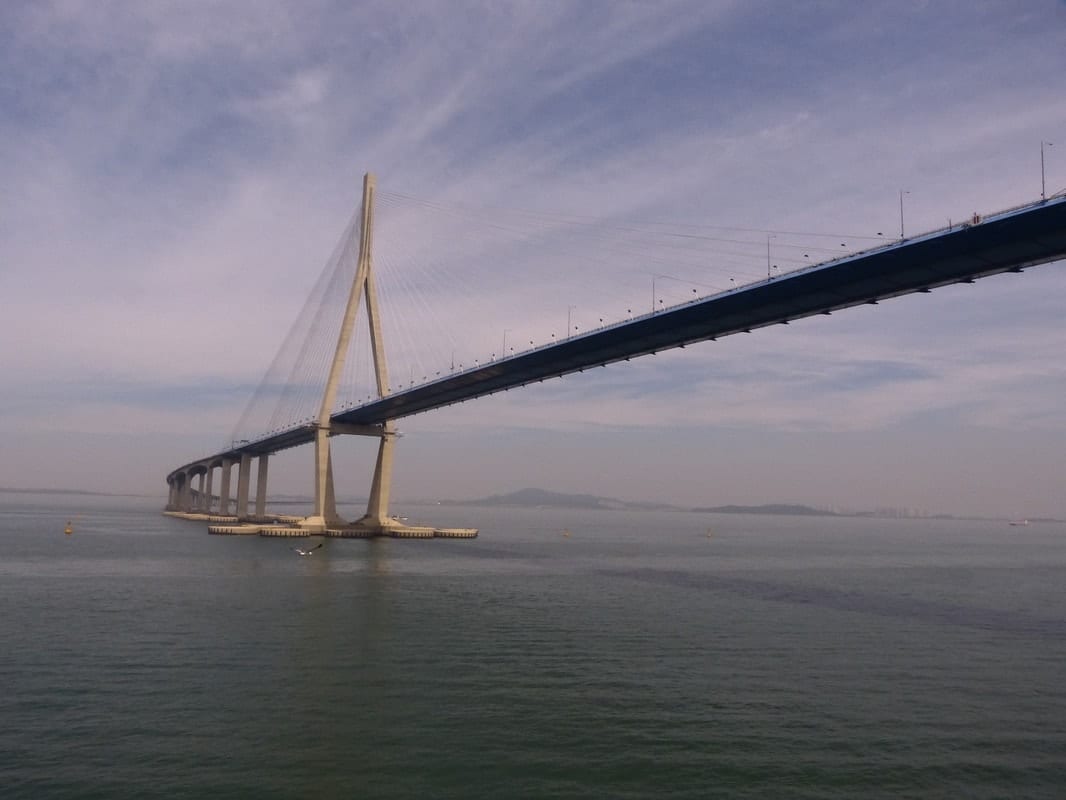 By ferry from Qingdao (Shandong Province, China) to Incheon, South Korea, very close to Seoul. The bicycle can go for free. A cheap way out of China.
Leaving China by taking a ferry to South Korea is the only choice left to us. After being arrested in Qinghai and all the related problems with the Chinese Visa. So we ride to the port of Qingdao, ready for a new adventure in Korea.
We're so sorry to leave China in a hurry and having seen so little. And even to arrive in Korea without knowing more or less nothing about it, according to our plan we had to get there in a month and we thought we would have time to study.
And moreover, we only have 90 Euros left and we have to make it until July 20, ten days, though task.
From China to Korea by Ferry – the Ship Qingdao – Incheon
The port of Qingdao is not as big as we expected. At least the passenger terminal. From Qingdao only two passenger vessels, one to Incheon in Korea and one to Japan.
We make the ticket directly at the counter, the same day of the departure, we've been told to do so a few days ago when we inquired about the ferry ticket.
We pay 900 yuan each (approximately EUR 120) for the 17 hours ferry to Incheon, bicycles go for free.
There are more expensive options if you want to sleep in a proper cabin, but we are fine with the dorm. In the waiting room of the harbor, we are not a dozen people, rather strange being summer.
Perhaps it is because of the psychological terror on the Mers "epidemic" that is affecting the area of Seoul, it already killed thirty people. The virus seems to come from people who have been in the Middle East.
There are signs everywhere telling you to avoid contact with camels or people dealing with camels. Some time ago we saw a newscast in China talking about the disease as if it were some sort of bubonic plague. This alarmism has definitely hit tourism.
Anyway, even if we have met some camels in the last months in Kazakhstan, we are not going to tell them.
Boarding the ferry to Incheon
Disclosure: Some of our articles contain affiliate links. This comes at no additional cost for you and helps us keep this website up and running. (as Amazon Associates we earn commission from qualifying purchases)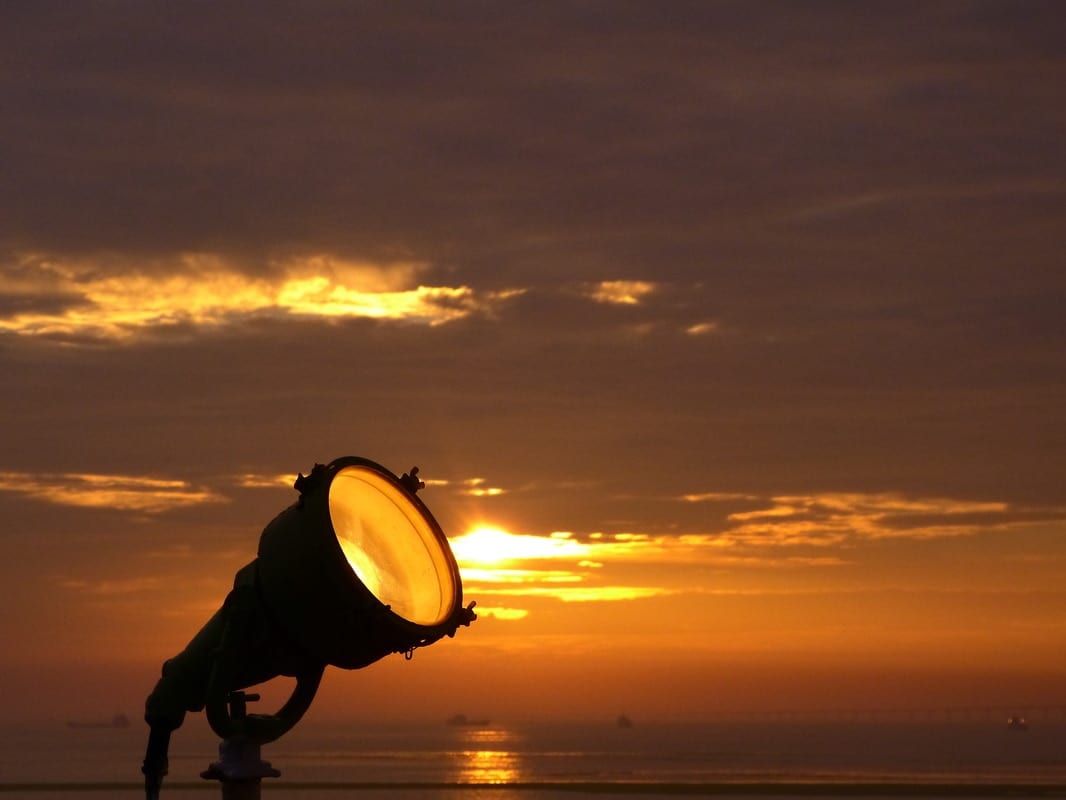 Passed the usual checking ritual, we expect the bus that will take us to the ship to Incheon. Loading the bikes on the bus is a grind but arrived at the ship is even worse.
The only access is through a side door on the hull and we have to make two flights of escalators, with the bike first and then with the bags. The escalators were too narrow to get into it all with the whole stuff (us, bikes and luggage), Daniele almost brakes a leg when his bike gets stuck in it.
About the ferry
Finally able to get on deck, we realize to be right on a beautiful ship, the most luxurious we've ever taken so far. Much better than the ferry across the Black Sea, and the old boat on which we sailed the Caspian Sea.
The main sleeping quarters is made up by a dormitory, where we sleep together with the other twenty passengers. The bed is comfortable, clean, you can pull a curtain if you want privacy, there is the bedside lamp for reading and the electrical outlet.
Distributors of boiled water to cook noodles or drink a tea it's also a useful add-on, you're never short of those in China.
But what's even better, there is a Japanese style public bath on board the ship! With hot water pool, showers and everything.
Public baths on the ship
Let's take a bath then, all the old Korean ladies look at me to see how does a Western woman looks when naked, and also because I think they must find my "panda look" pretty funny.
Naked I'm clearly of two different colors, half a leg black and half white, touring tan.
The showers are a dozen and arranged in a horseshoe so to help the chatting. There are those who take a shower, but also those who brush their teeth or clothes. We go to bed and upon fresh and clean.
Arrived in South Korea
When we wake up the landscape has changed, there is no more of that green slime in the sea and there are many nice islands everywhere. We are in South Korea!
We arrived around noon and it is very hot, on arrival the immigration officer asks us if we have apples (?)… Maybe because of this MERS, but wasn't the problem with camels in the Middle East? Then they spray something on the wheels of the bicycles to disinfect them (?)…
Leaving the port of Incheon we head towards the city center where we meet the guy that will host us for a couple of nights. He owns a restaurant and wrote he will treat us a good meal. Luckily we easily found hospitality on our arrival thanks to warmshowers.org.
With only 90€ left it would have been hard otherwise.
Follow our bicycle touring adventures
Stay in touch while we get lost! Follow us on Social Media