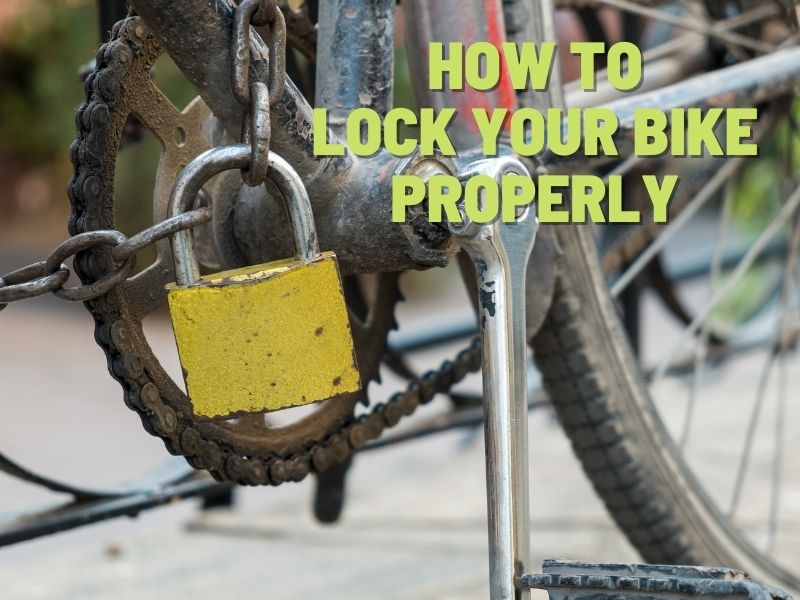 How to lock a bike properly. The best ways to secure your bicycle on a rack or anywhere. Using U-Locks, cable locks, chains, and more methods to lock up your rig
Wondering how to lock a bike in the proper way? Read on to learn how to secure your bike from theft.
Bike theft is unfortunately very common. This makes sense, seeing as a bike is an expensive item that is, by its very nature, easy to get away with.
Every bike owner knows to lock their bike and to take care of where they store it. But theft still happens, and no one is immune.
There are ways to secure your bike so as to avoid theft… or at least lessen its impact. Take the following steps to keep your bike safe.
Get Insured
No matter what you do, there is always the possibility that your bike will be stolen. It may even be taken from you by force. For this reason, you should have insurance.
Insurance for bicycles is less complicated than you might think. It can be part of your homeowner's or renter's insurance, and you can add extra insurance to avoid deductibles or to insure particularly pricey bikes.
Even if your bike is insured, the last thing you want is for it to get stolen.
Disclosure: Some of our articles contain affiliate links. This comes at no additional cost for you and helps us keep this website up and running. (as Amazon Associates we earn commission from qualifying purchases)
Lock Your Bike… Properly
You should always lock your bike when you leave it outside in public, even for a short amount of time. However, locking your bike is not as simple as it sounds. While there may not be a wrong way to lock your bike, there are ways to do it properly.
Of course, you need to choose an immovable object on which to lock your bike. Even if something feels fairly heavy, you don't want to give a thief the chance to get away with your bike and its support.
Lock the frame of your bike. If you lock only the wheel, a thief can remove the wheel and take the rest of the bike. You should also keep the lock away from the ground so that it is not easy for a thief to break it against the hard floor.
Put the lock in a position that is hard to access and try to fill the U-lock as much as possible. The easiest way to break a lock is by using leverage inside the U, so the less space there the better.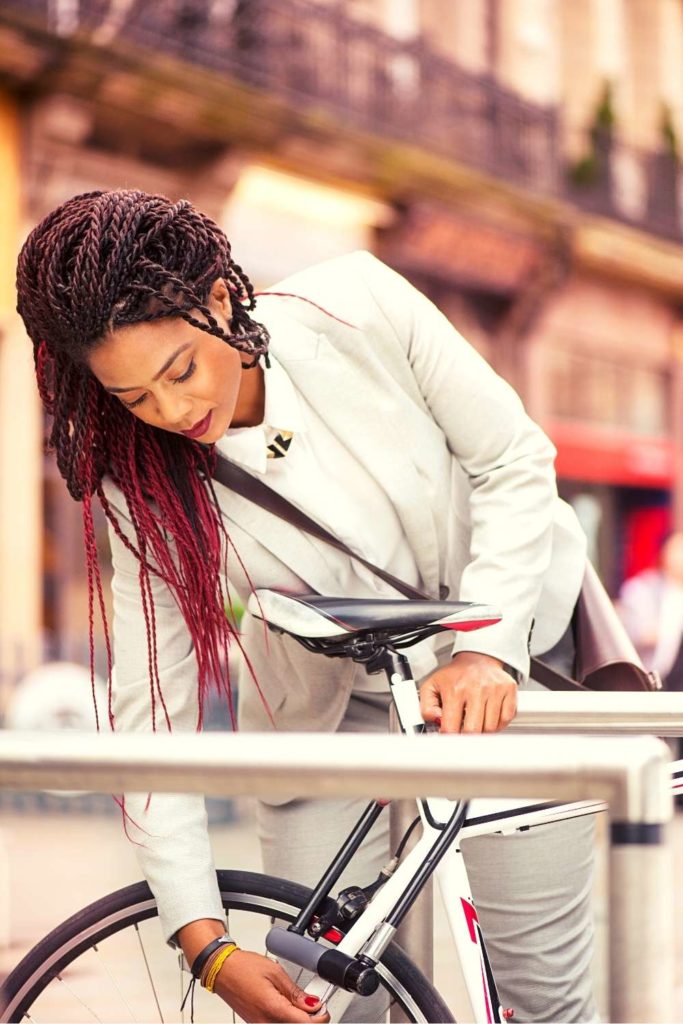 Where to Lock Your Bike
When you're locking your bike up in public, you need to be careful about where you lock it. Ideally, you should do so in a busy street. While this means that more people will walk past it, it makes it a lot more difficult for one of those people to surreptitiously take your bike. There are very few thieves brazen enough to break a lock with a crowd of people around them.
If you are going into a mall or another space where you would usually spend a long time, consider locking your bike a block or two away. If someone sees you leave your bike outside a mall, they will assume they have a lot of time to get away with it.
Take Extra Precautions
You may feel comfortable leaving your bike in the street locked to a bike rack. But in order to minimize the chance of theft entirely, there are extra precautions you can take. Some people use two locks, locking both the front and back of the bike. Some people even take off the front wheel and lock it, together with the rear wheel and frame, to the support.
You should also be careful about where you store your bike at home.
Burglaries are extremely common in the US, and thieves prefer to take things that are easy to carry away. An expensive TV is not nearly as convenient as an expensive bike. It is its own getaway vehicle, after all.
Securing your bike is crucial, as it's an expensive item that can easily be stolen. Take extra precautions when necessary and never leave it where it can easily be accessed.
Check also
> The Best Insurance Plans for Cycle Touring & Bikepacking – AXA, Allianz, WorldNomads & More
> 16 MUST-HAVE Bike Accessories! The Best Cycling Gadgets in 2022
> 41 Gifts for Bike Lovers: ROAD, MTB, BIKEPACKING, COMMUTING
> Bikepacking Gear List! The Ultimate Cycle Touring Packing List
Stay in touch while we get lost! Follow us on Social Media