New Jersey is famous for many things, including the world's first & longest boardwalks & for being the birthplace of saltwater taffy. Here 4 Great Cycling Trails in New Jersey!
New Jersey is a state popular with American tourists, thanks to its mix of nature and modern attractions. It's famous for many things, including having the world's first and longest boardwalks and for being the birthplace of saltwater taffy.
The state's proximity to major cities like New York, Philadelphia, Washington DC, and Baltimore has made it an ideal vacation spot for many urbanites living on the east coast. It's no surprise then that millions have been flocking to Atlantic City and elsewhere in the state for over 100 years.
For those that enjoy admiring nature, New Jersey's mix of shoreline, forests, and undulating mountainous areas come together to create several great cycling trails in the state. Here are some of the best.
Check Also
> Cycling Canada – BC Bikepacking route
Sandy Hook Bike Path
Disclosure: Some of our articles contain affiliate links. This comes at no additional cost for you and helps us keep this website up and running. (as Amazon Associates we earn commission from qualifying purchases)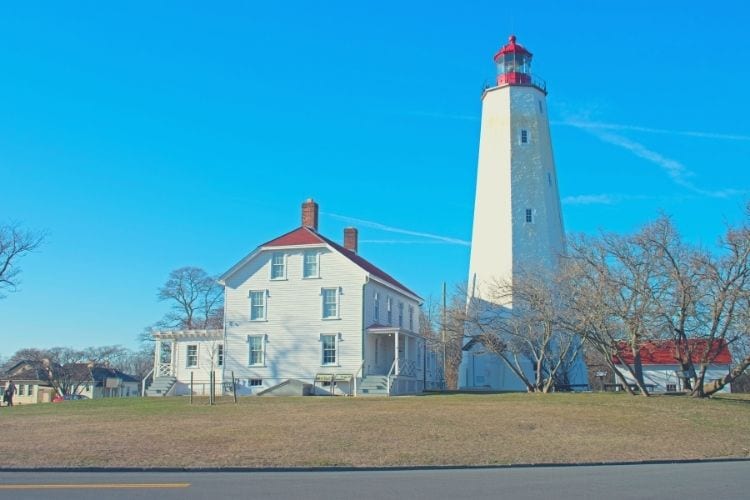 This trail runs along the Sandy Hook Multi-Use Pathway, providing an almost 9-mile ride along the coast. It is a picturesque root that will bring you past many historical monuments and several beaches.
The Sandy Hook Peninsula stretches out into the ocean, giving you splendid views of the horizon on one side and the rest of the state on the other.
There is easy access to the trail with parking at both the northern and southern endpoints, so you can park up and get riding right away. It's wise to get there early though as it's a popular trail so can get busy when the weather is good.
Patriots' Path
There is an extensive trail system that runs across Morris County, with 35 miles of routes for mountain bikes. Weaving between acres of trees and over streams, Patriots' Path is popular with walkers, joggers, and country skiers.
There is a paved section suitable for road bikes, though it's recommended you use a mountain bike. The trail would also be great for riding a tandem as the road is wide and doesn't involve many tight turns.
Along the way, you'll pass several interesting landmarks including The Ford Mansion, Jockey Hollow, and Chubb Park.
Union Transportation Trail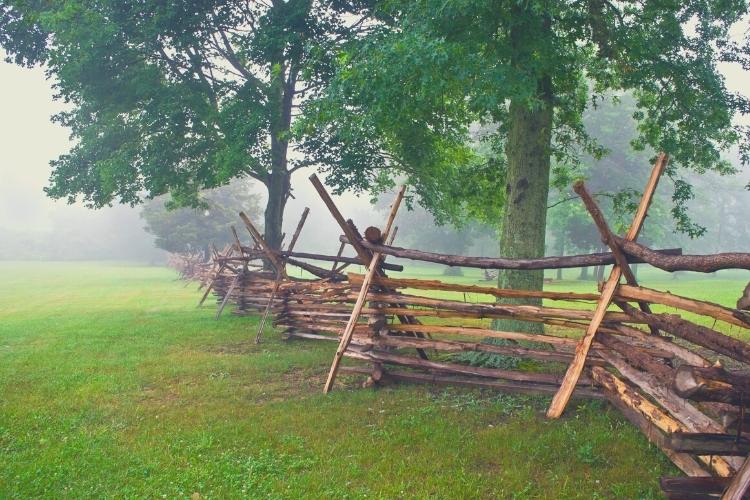 This is another multi-use path, built on top of the former Union Transportation railroad. It runs from Assunpink creek in the north to Monmouth Road in the south.
There are four parking lots you can use to unload your bikes. Two are located on Schoolhouse Road and Jonathan Holmes Road near the UF Municipal Building, with another at the Monmouth Road end, and the final one near Herbert Road in the north.
There are no amenities along the trail, so be sure to bring everything you will need with you.
Cape May Shoreline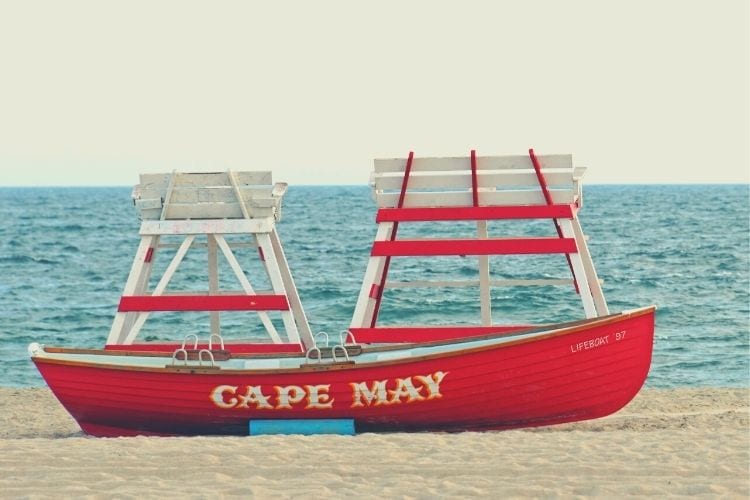 Cape May Shoreline is a 34-mile looped trail and will see you riding on the streets as you take in the scenery from the shore.
Because you'll be on the roads, remember to adhere to all the traffic laws and be aware of and courteous to other road users.
You'll find Victorian architecture, lighthouses, and picturesque beaches as you ride around the Cape May peninsula.
Much of the trail is on or near the shoreline, so you can take advantage of the wide boardwalks and stop off at some of the beaches.
If you have time, you can also take the ferry crossing the Delaware River to Lewes in Delaware. This is an 80-minute journey, so you'll need to have plenty of time.
You'll also pass through Cape May City, which is the oldest seashore resort in the United States. The terrain on this trail is flat, so it is great for people with all fitness levels.
Stay in touch while we get lost! Follow us on Social Media