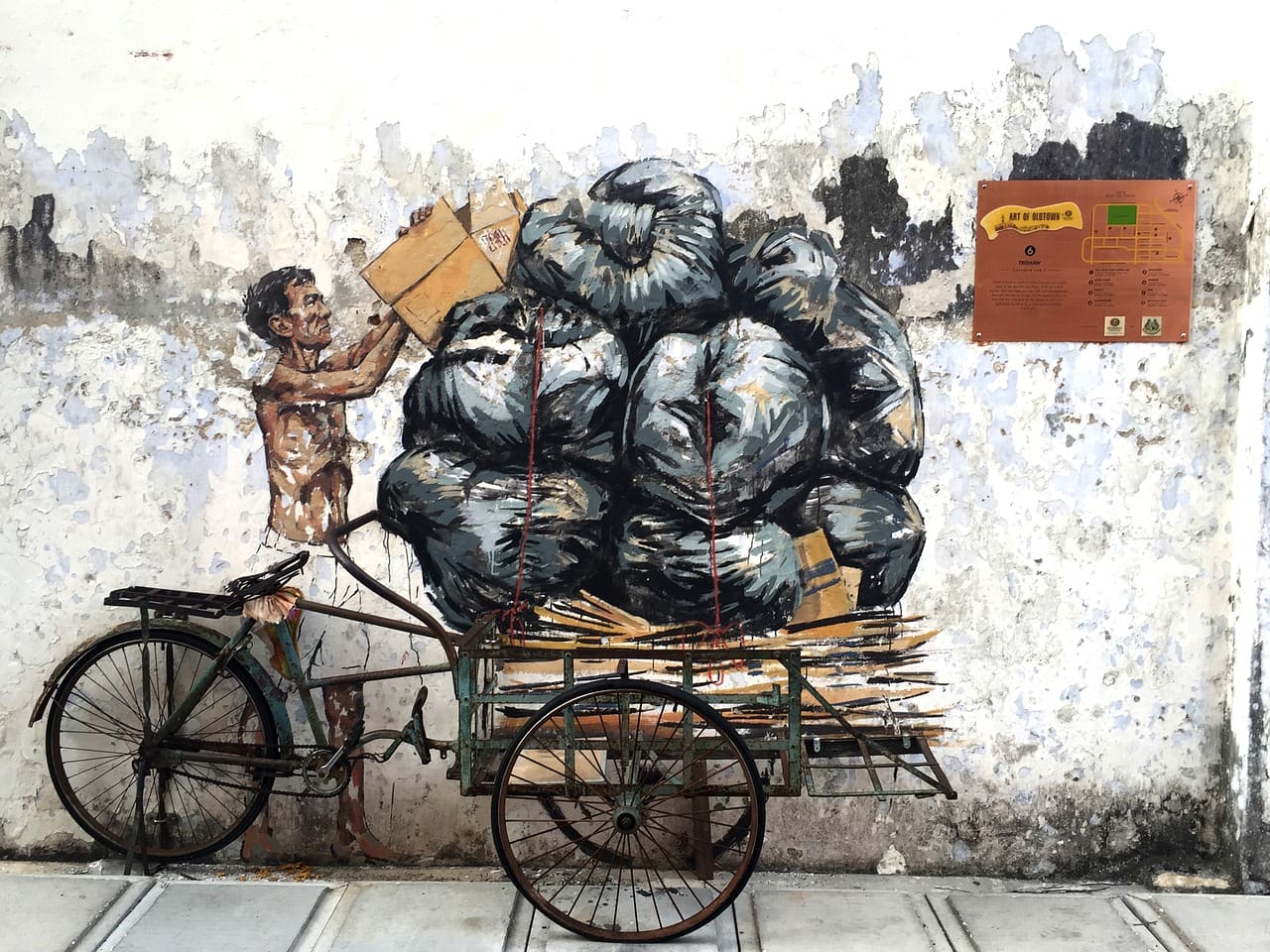 But before embarking on a cycling trip in Ipoh, just like any other activity, it's always recommended to make sure you're protected with travel insurance. With so many different insurance providers and plans out there, finding one that's right for you is easy when you compare travel insurance at GoBear.
However, you don't necessarily have to be a cycling enthusiast to enjoy the sights, activities, and rich heritage found here. Ipoh, located some 200 kilometers away from Kuala Lumpur, is the third biggest city in Malaysia. It's been given the nickname of "City of Millionaires" because its tin-mining past has given rise to a new class of wealthy here.
It's also well-known for its hipster vibe, evident in the many colonial buildings that once served as shops and factories, which have been transformed into cafés and modern retail outlets. When you combine that with incredible art all over town, you get a city with irresistible charm.
Disclosure: Some of our articles contain affiliate links. This comes at no additional cost for you and helps us keep this website up and running. (as Amazon Associates we earn commission from qualifying purchases)
One of the charming cafés in Ipoh's Old Town.
---
How to Get There
The easiest way to get to Ipoh is to travel from Kuala Lumpur. Well-maintained highways and roads, as well as several options for convenient public transportation, make this route a breeze.
Trains
The Electric Train Service (ETS) leaves from KL Sentral every day for several stops including the Ipoh Railway Station. The ETS offers three options that are priced differently according to the frequency of stops, though all of them will take you to Ipoh in around two hours, give or take.
Bus
Going to Ipoh from Kuala Lumpur by bus is a cost-efficient option. There are several points of departure in Kuala Lumpur, which will all depend on the bus you choose. In the city center, the Pudu Sentral Bus Terminal is the preferred departure point for many travelers.
Bus transport takes at least two hours though depending on traffic.
Driving
If you prefer to drive to Ipoh from Kuala Lumpur, this scenic journey will take around three hours starting from the City Centre and through the North-South Expressway. Many travelers prefer driving a car because not only is it more private but it allows you the flexibility to stop wherever you wish. You can also travel at your own pace and even stop at the beautiful towns you'll stumble upon on the way to Ipoh.
Cycling
Avid cyclists enjoy taking the slow, scenic route by biking to Ipoh from Kuala Lumpur. There are several trails you can choose; you can opt to go as fast or as slow as you please.
---
Must-See Attractions in Ipoh
As we've said earlier, Ipoh is full of sights and experiences to be enjoyed.
Perhaps the best thing about it all is that you don't need to spend a lot of money to see the best that Ipoh has to offer. From natural wonders to temples, hipsters, and heritage charm, here's our guide to sightseeing in Ipoh.
Ipoh State Mosque: The Ipoh State Mosque is an iconic attraction of Ipoh. Also known as the Sultan Idris Shah II Mosque, this landmark features a white façade designed in modern Islamic architecture. Other notable features include its 44 domes and the 38-meter high minaret. Come visit during the day to observe the small mosaic tiles glitter underneath the sun.
Art & Murals: Many parts of Ipoh come alive with jaw-dropping hipster artwork. Many of these can be found in the Mural Art's Lane and Panglima Street. The graffiti you'll find here contributes to the hipster vibe of Ipoh while depicting the family and childhood life of Malaysians. There's a hint of Chinese and Indian influences in the murals too.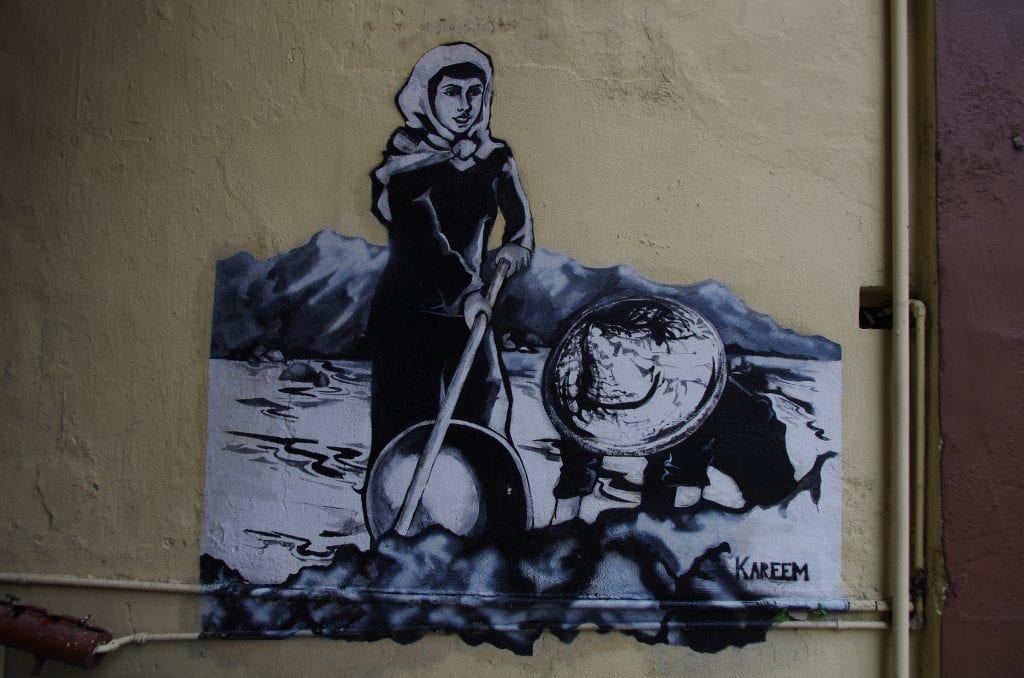 Birch Memorial Clock Tower: The Birch Memorial Clock Tower is a living symbol of the British's colonial legacy in Malaysia. This elegant white structure, which opened its doors in 1909, also serves as a tribute to James Birch, Perak's first-ever British resident.
What's ironic about the Birch Memorial Clock Tower is that the street found on its north is called Dato Maharajalela, the person responsible for killing James Birch.
Perak Cave Temple: It is said that the Perak Temple was discovered by a Chinese Buddhist in 1926, after which it became a place of worship. The temple today is among the most popular attractions, best known for its majestic limestone caves where a golden Buddha statue greets you.
The cave's interior is adorned with Chinese calligraphy and murals. But the highlight of the Perak Cave Temple lies 400 steps above, where you are taken to a panoramic viewing platform that rewards you with breathtaking views of the city.
Sam Poh Tong Temple: The Sam Poh Tong Temple is one of the biggest cave temples in Malaysia. Its exterior is decorated in traditional Chinese elements while bronze statues greet you inside. Legend has it that a Chinese monk who discovered the cave sometime in the 19th century meditated inside it for two decades. Just like the Perak Cave Temple, the Sam Poh Tong Temple features 246 steps which lead you to a viewing platform.
Gua Tambun Cave Paintings: One of the most fascinating attractions in Ipoh is the Gua Gambun Cave Paintings, home to around 600 various images of humans as well as shapes animals. It's believed that this is the biggest collection of Neolithic art in Malaysia, discovered by a British soldier in 1959. Many of the images are between 2,000 and 5,000 years old.
---
Accommodations
As one of the most popular tourist destinations in Malaysia, Ipoh has several accommodation options to cater to all kinds of travelers and budgets. There are luxurious hotels to cater to your every whim, but if you're on a tight budget, you'll easily find hostels and mid-range accommodation choices.
There you have it! We hope this guide has helped you plan a fun, safe, and adventure-filled trip to Ipoh.
Stay in touch while we get lost! Follow us on Social Media