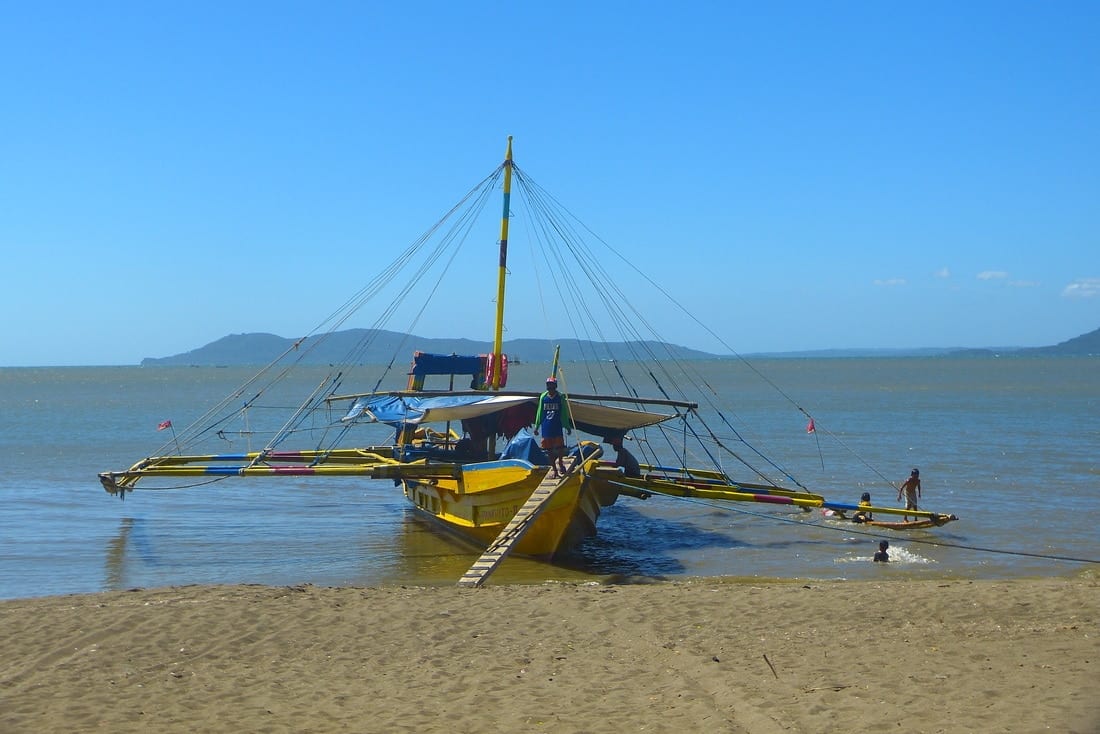 Things to do in Guimaras
This article is part of our guide to adventure travel to the Philippines on a budget.
Guimaras is a small (604.57 km2) island in the Western Visayas province of the Philippines. With a population of only 175.000 people, it's a wild and fascinating destination off the beaten path.
This island's landscape is rugged and arid, compared to the rest of the Philippines, very peculiar of this island. Guimaras is world-renowned for mango production, those are told to be the best mangoes in the world.
But it's not just for the mango that we came here, Guimaras is really worth a visit, could be explored in a few days and you'll never forget the feeling of this island.
Check here our 4 itineraries for 4 incredible islands in the Visayas
How to get to Guimaras from Negros risking your life
As usual, there are many ways to get here by boat, and we chose maybe the most dangerous, the pump boat from Pulupandan, Negros.
This was a very scary experience and we seriously suggest avoiding it, especially if you are prone to seasickness (which we are not), but if you're that kind of person that enjoys adventure no matter the risk, then try it.
Our itinerary was around 70km long in 2 days, including the ferry transfers. Here is the detailed map of our itinerary in Negros, with an elevation profile. It's the GPX track recorded by our GPS during the whole journey.
If you chose this crazy option you will arrive in the middle of nowhere, on a beach somewhere between San Lorenzo and Sibunag.
There's no jetty here, just a very precarious series of wooden planks. So the adventure is not over yet, going down the boat, especially with luggage and bicycles is a challenge itself.
Bicycle Touring Guimaras South Coast
From here we went south-west along the coast to Sibunag, the sea here is muddy and not inviting.
Sparse fishermen houses line the coast before reaching the tiny village of Sibunag, where you will find the first small shop, they sell a very good and cheap local peanut butter there. In this area there's also a cock-fighting arena, it seems like everybody is here when there is a match going on.
Cycling the Interiors and the North Coast
Disclosure: Some of our articles contain affiliate links. This comes at no additional cost for you and helps us keep this website up and running. (as Amazon Associates we earn commission from qualifying purchases)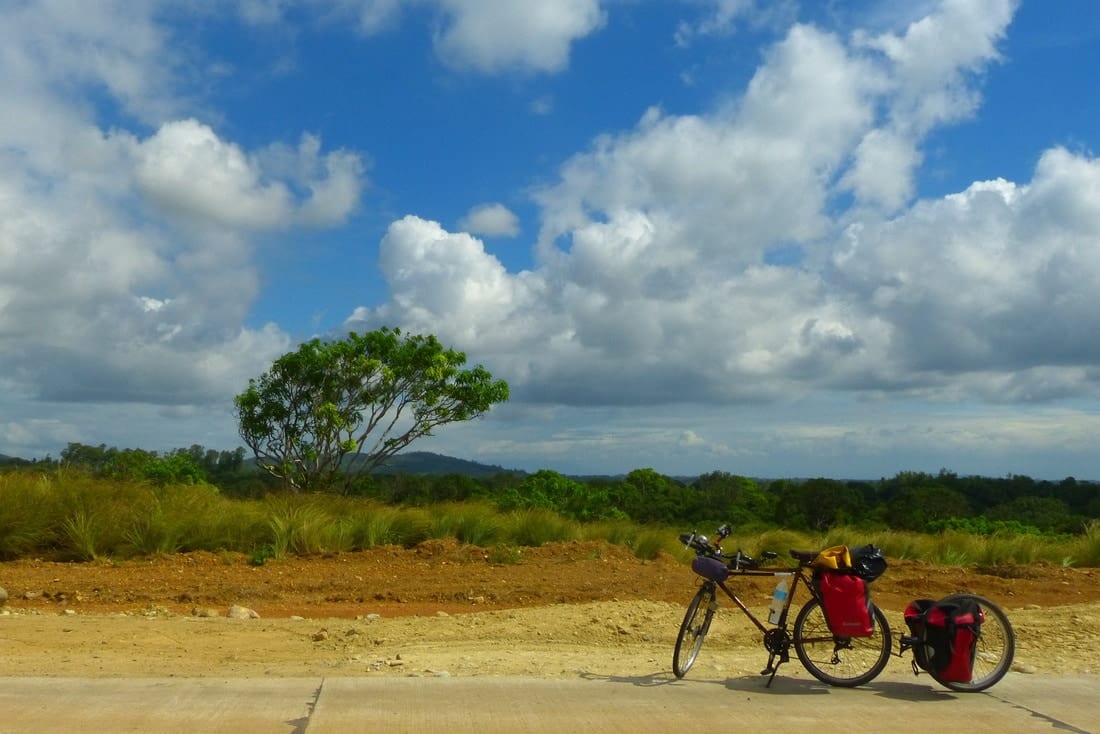 After around 20km we turned north-west, cutting through the island's interiors. The road is unpaved and dusty here, with a fist steep slope and then a more soft one up to 130msl.
This area is very interesting and rough and you could see some pastures and mango plantation (there are more than 50.000 mango trees in Guimaras). Going down you will reach the other side of the island and the settlement of Poblacion, with a few eateries and shops.
From here we went down to the coast to Alubihod beach and the Mangrove Forest (JBLMF Ecological Park – Villa Igang).
Here there are some accommodations, mainly expensive (compared to the Philippines standards) resorts, but it is supposed to be a camping area in the park, even though we didn't saw it.
One of these resorts will allow you to camp for a small fee, go 'til the end of the road and you'll find it. It has a very nice beach but can be noisy with locals making 24h barbecues(!).
The JBLMF park is nice, the entrance fee is around 1$, there are a butterfly garden and the main attraction, the mangrove forest, with wooden catwalks to watch the forest from above, really worth it. Some more nice beaches too inside the park.
From there you have no choice but to go back up to Poblacion. Then another climb awaits you on the road to Jordan, the capital town of the island, and the only place where to find an ATM.
From Jordan, there are ferries (this time nice and almost safe RoRo ferries) that would bring you to Iloilo on Panay island.
This article is just an outline about Guimaras island, you're welcome to contribute in the comments to make it more complete. The most useful comments will be inserted in the article.
If you like this article please don't forget to follow us on Facebook and Instagram and subscribe to our mailing list.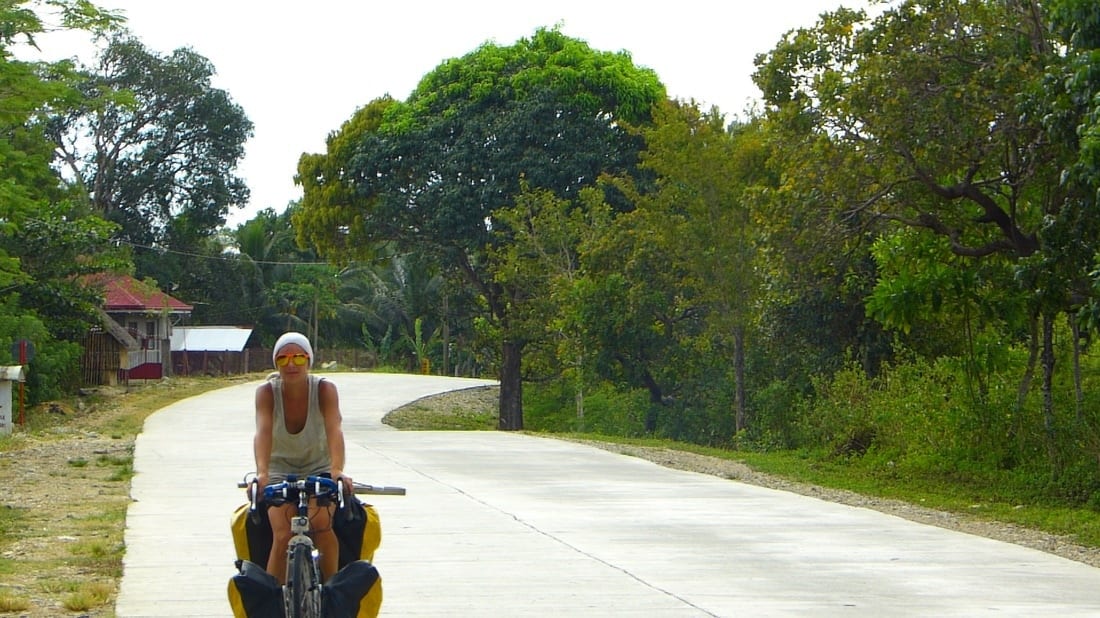 Follow our bike adventures
Stay in touch while we get lost! Follow us on Social Media