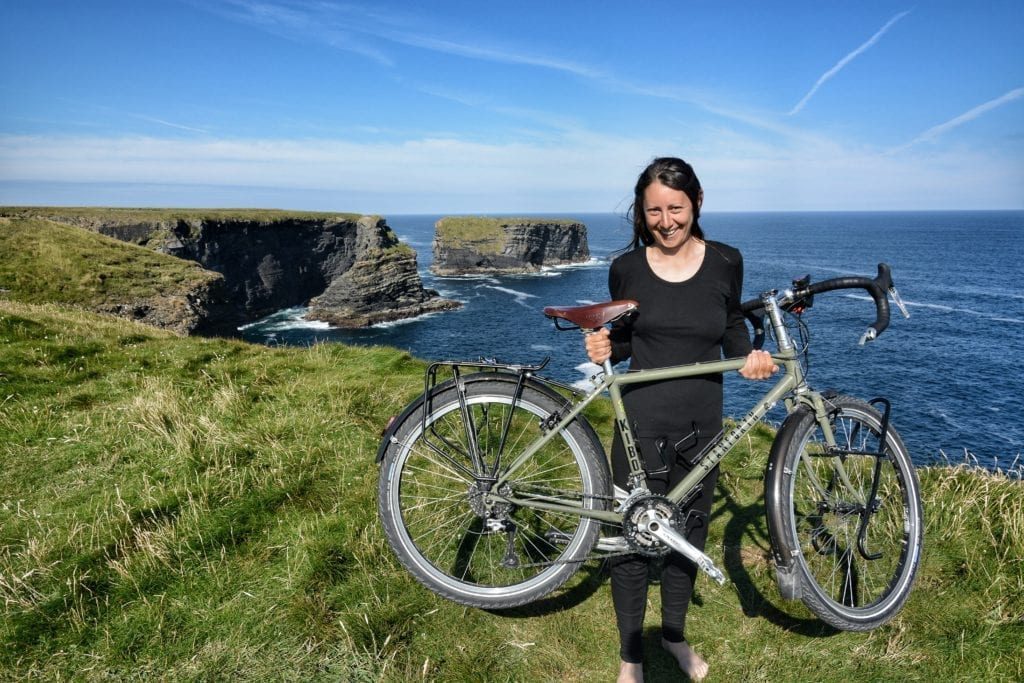 Choosing the best base layer for cycling and camping – a look into Green Rose Merino Wool clothes
Base layers are an essential part of any bicycle touring gear kit, a piece of equipment that you really won't regret having taken with you (except if you only travel in tropical countries, of course).
For our latest (still ongoing, I'm currently writing from Tromso) bicycle trip around Northern Europe, we knew we wouldn't survive the chilly nights without a proper base layer and we are glad we chose Green Rose as our expedition partner and Merino wool as the warmest fabric available.
What is a Base Layer?
A base layer is, as the name suggests, the innermost of your clothing layers, the one in direct contact with your skin. Its main purpose is to absorb sweat and dampness from the body and keep it warm.
Disclosure: Some of our articles contain affiliate links. This comes at no additional cost for you and helps us keep this website up and running. (as Amazon Associates we earn commission from qualifying purchases)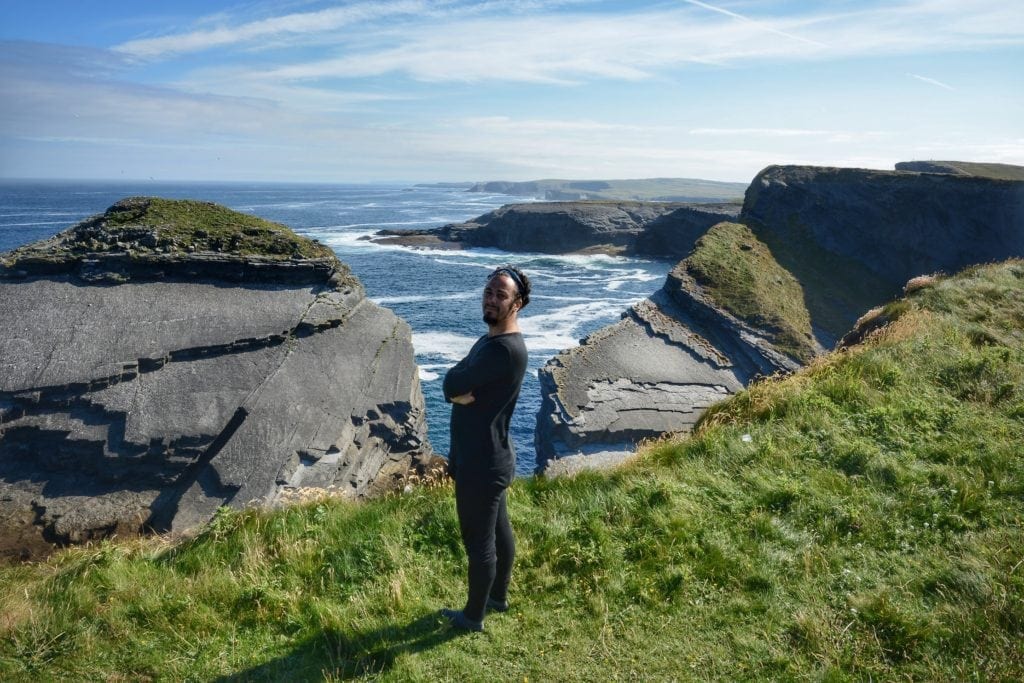 Merino Base Layers VS Synthetic
There are basically two types of base layers, the synthetic ones, usually made out of polypropylene fabric, and merino wool base layers.
While synthetic base layers are certainly more durable and less painful to maintain, nothing beats the quality and the feeling of merino wool. Merino wool has the property of keeping you warm in winter and cool in summer and feels great on your skin (even if you are not a big fan of wool).
Merino Base Layers in Cycling
A good base layer helps regulate body temperature whatever the weather, transferring moisture from the skin and proving a vital aid to performance, keeping the body shielded from the freezing cold on steep mountain descents and drying the sweat out while struggling uphill.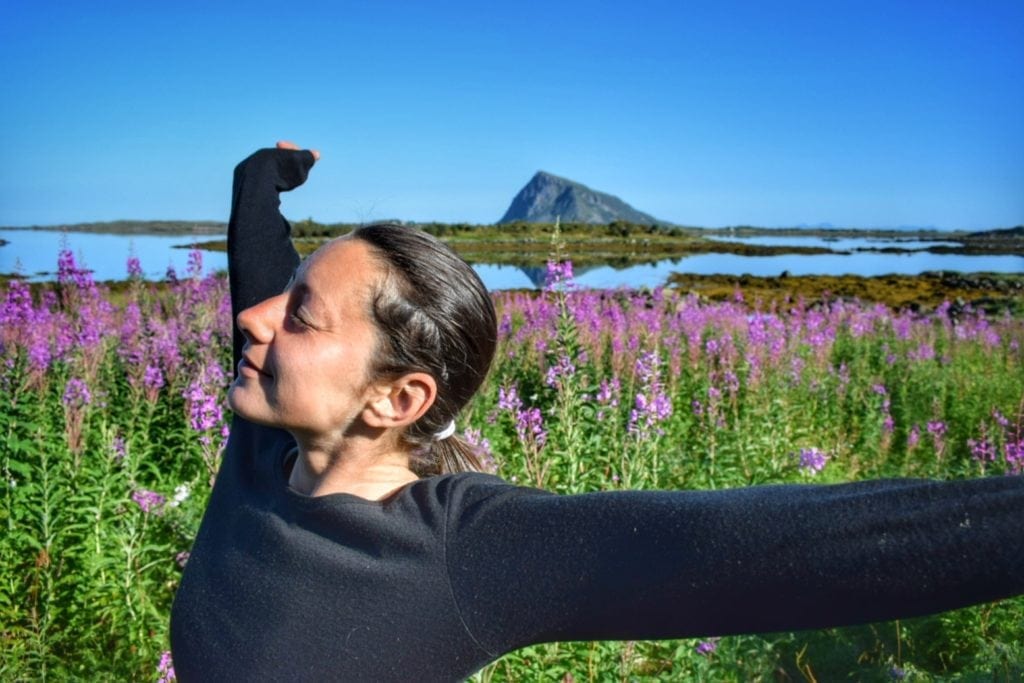 Keeping yourself warm while winter camping
Yeah, I hear you… it's not winter here… but still we are above the Polar Circle and temperatures can drop considerably during the night, pretty close to 0°C.
Every night, after a usually wet and chilly cycling day, after pitching the tent under the rain, we look forward to getting into our merino wool clothes by Green Rose and finally feel that coziness and warmth again. I don't know how we would've handled these temperatures without them.
---
About Green Rose company
Green Rose is a small company based in Vilnius, Lithuania, they produce and sell organic and natural clothes using hemp and merino wool as the main materials.
They proud themselves of using only natural products, no chemical colors whatsoever and we can confirm their clothes really feel great on the skin and do not cause any irritation, even to someone like me who also had allergic reactions to wool.

Our experience with Green Rose underwear
We are in a partnership with Green Rose and we were sent the products for free to test and write about, but you can trust that all the opinions expressed here are our own and not biased, we didn't receive any monetary compensation from them.
Of all the pieces of equipment we carry around with us, the base layers from Green Rose are the ones I look forward to using every day, I'm wearing them right now while I write this article and that just feels like being home.
We have long sleeve shirts, pants, and sleeveless shirts. We mostly use them for sleeping, but the sleeveless shirts work great also while cycling. I wish I had one more piece of that.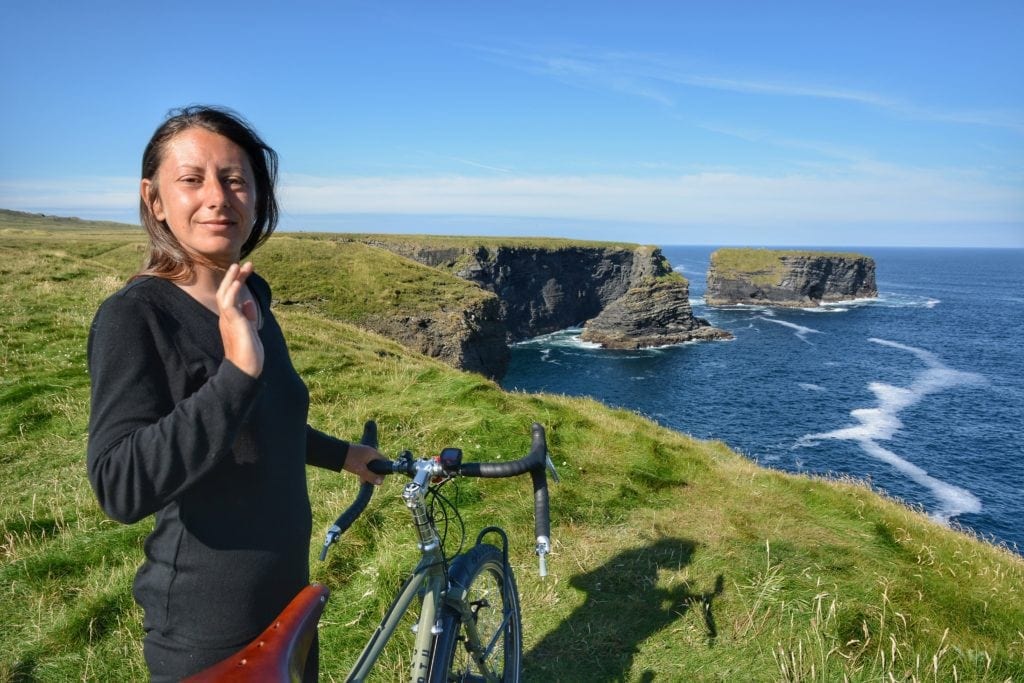 Care, maintenance, and durability
Some might be scared away from using merino wool on a long-term expedition because of the famed difficulty in washing wool clothes, and the hassle that might come with that.
While it is true that merino wool requires a bit more care, it's not that hard to keep your clothes clean and functional. The merino wool underwear by Green Rose can be washed in the washing machine, you don't even need to use the wool program, just use a generic "delicate" and a temperature not higher than 40°C.
Their website mentions not to tumble-dry but we didn't have any problem with that. When drying them normally, do not hang them if they are too wet to avoid stretching the fibers, that's it.
Conclusions
We love Green Rose clothes and we sincerely and honestly recommend them.
Stay in touch while we get lost! Follow us on Social Media