Family Bike Tour With Kids: How to Prepare for a Safe and Fun Bicycle Touring Holiday – Route, Gear, and More Tips
There's just one thing that's better than a cycling vacation: a family bike tour. Everything is leveled up when you do it as part of a group, right? Bike tours will make fantastic memories, will teach your kids to think beyond just a sun and beach vacation, and you'll bond as a family.
But when it comes to bike tours, there's just a tad more that goes into it than your standard vacation. You're going to have to put in the legwork to organize a tour you can all enjoy. This is how you can ensure you have a safe and fun bike tour, without the stress.
Preparation is Key
Just like with anything else in life, preparation is vital. If you just take out your bikes and ride, it's a recipe for disaster. It can seem a little annoying and OTT, but take extra time to ensure you've organized your bike tour. This is especially true if it's your first time.
According to Martin Moschek for Owayo, preparation is the key determining factor of a tour's success. For a short tour, quick and effective planning will suffice. As an experienced cyclist with over 58,000 miles under his belt, he still starts planning six months in advance. This is what it takes to research the journey carefully, taking time to cover the specific route and potential issues. 
How to Choose the Right Route 
Disclosure: Some of our articles contain affiliate links. This comes at no additional cost for you and helps us keep this website up and running. (as Amazon Associates we earn commission from qualifying purchases)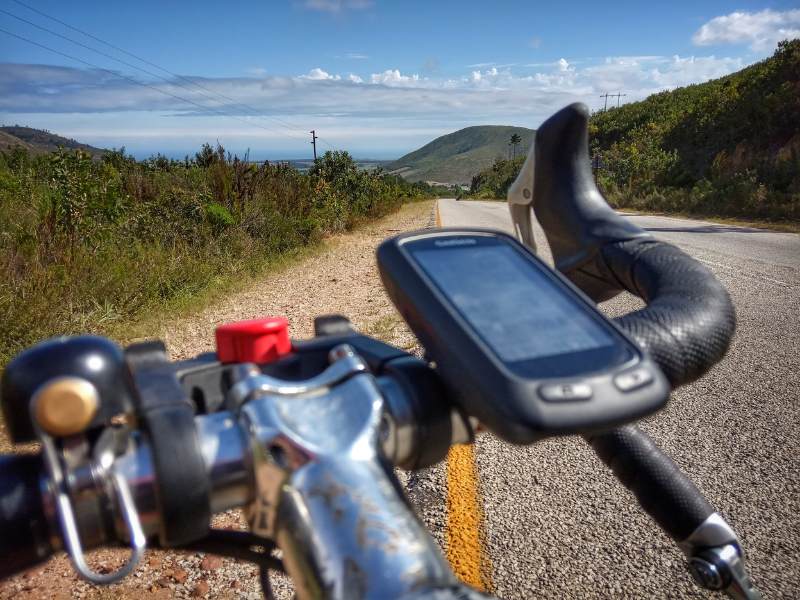 Don't pick a region just because you've been there before on a 'regular' vacation. Or because it looks so pretty on Instagram. Pick according to the available routes, making sure the difficulty level is something your family can manage.
For example, with kids, you want a route that has dedicated cycle paths. And if you do cycle on the road, consider picking routes with little to no traffic. Safety is paramount, not scenic settings.
Be realistic about fitness levels also. The last thing you want to do is end up being exhausted only to have hours of cycling left before getting to your accommodation for the night. This can ruin your holidays, as you'll always be running just a tad behind every step of the way.
Learn to Navigate 
No, navigating isn't just about listening to the sweet voice of Google Maps and going from there. It's a great tool, sure, but remember you will be in remote areas. And even if you download your chosen location, it won't necessarily give you accurate route information for cyclists.
Thankfully, there's an app for that. There are loads of them, in fact. Alltrails, for example, is a freemium app that offers elevation profiles, track suggestions, intricate route planning, and lots more. BikeRoll is free, and so is GraphHopper. That's just three suggestions of the many options available to you.
You also want to take an old-school map (remember those?!) as a backup option. Learn how to navigate using a map; it's a useful skill to have, bike tour or not. 
Check also: 14 Best Bike GPS Computers Compared – Cycling Navigators from Cheap to Top
What's the Sleeping and Eating Sitch?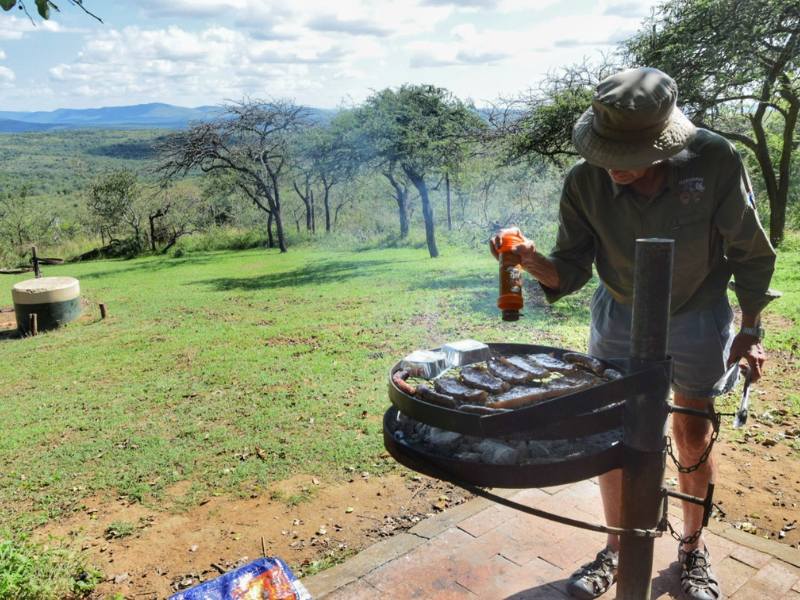 Answering where you're going to sleep and what you plan to do for meals will greatly affect your tour. First, cost. If you decide to camp, you'll be saving hundreds of dollars. Meals cooked at your campsite will also be very inexpensive, which means a basic bike holiday can be very affordable.
But you also want to ask yourself whether it's realistic. Camping sounds like a wonderful family activity, but can your kids handle more than just a few nights in a tent? Perhaps more importantly, will your back survive the challenge?
Having to take your food will also significantly increase the size and weight of your pack. Don't underestimate this. Also, remember you will have to carry plenty of water no matter what you're doing, so your pack is going to be heavy regardless.
The other option is to intermittently break up your camping days with hotels and inns. This gives you a chance to get a better night's rest, regroup and refuel, ready to go again the next day.
How Will Your Kids Ride?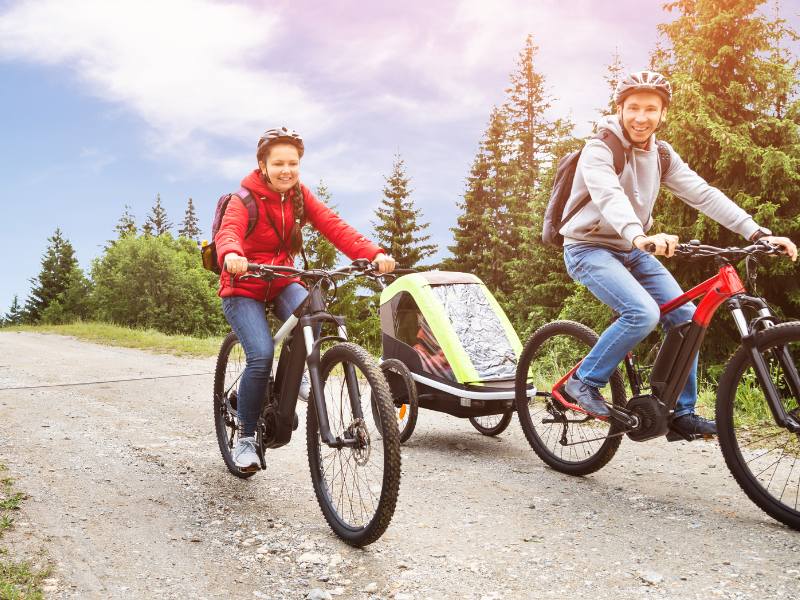 Let's start with the obvious thing most parents worry about: do you have to wait until your kids can ride?The answer is a resounding no. You can have a fun bike vacation even if your kids haven't yet shed their training wheels.
Your child can ride with you in a rear-mounted seat, as long as their necks can support a (lightweight) helmet without issue, and the American Academy of Pediatrics also recommends an age range of 12 months and 4 years. Check the laws of your country; many will require a helmet and minimum age.
You may also want to consider bicycle trailers, which can be far more comfortable for both yourself and your toddler(s). You have the option of carrying more than one child, too! They're super easy to steer and easier to 'control'. Of course, you give up a bit of maneuverability.
Or how about cargo bikes? They work well with both younger and older children, and there are many ways you can set yourself up. It also gives the child the feeling of being more involved in cycling, as they have a proper seat that is a part of the bike.
We also really like trailer bikes, which can attach to your bike. Your child should be over the age of around 4, but check whether they can cope before committing to it! The child can pedal, but you're still able to do most of the cycling in case they get tired.
Picking Bike Helmets 
Bike helmets are often picked off the rack without much thought. As long as it 'roughly fits', it's fine, right? Wrong. 
Helmets work in the same way as running shoes, for example. It's not just about getting the right size, but the right fit and feel for each individual. The helmet should fit quite snugly. 
Also, ensure you put the helmets on properly before heading out. The main thing you want to avoid is placing your helmet too far back, as it will not do anything should you be in an accident.
The Kit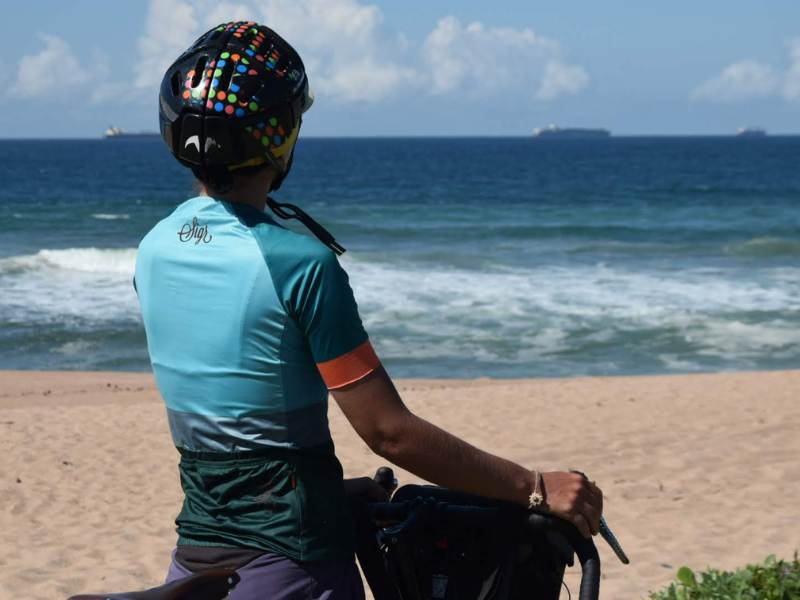 A cycling kit isn't about wearing lycra. But you also don't want to put on your favorite pair of jeans and a t-shirt, either. The key is wearing cycling-appropriate clothing (read: avoid chafing at all costs!) and focusing on layering when it comes to your chosen bike tour wardrobe.
Children in particular can feel the cold very quickly, so have plenty of layers available for them. Make sure you keep checking how comfortable they are. It can be easy to forget when you're pedaling like crazy and they're comfy in the trailer! 
Check Also: 8 Best Bike Trailers For Kids for All Budgets
Remember, The Parents Are Also Important!
We often get so preoccupied with our children's safety (as we should!) that we completely forget the parents. But when it comes to safety on the road, you need to ensure you have what you need as well.
Think of it this way: it's like when you're on an airplane and the safety videos keep telling you to put your oxygen mask on first before helping others. You must have everything you need, to help you keep your family safe and the bike tour fun for everyone.
Ensure your bike has been checked thoroughly. Do you have the right clothes for yourself? Pack plenty to eat and drink, you will need the energy for the road. And also be realistic about your physical capacities. It's easy to tell yourself that you'll manage that trailer for an entire week, but it's easier said than done. Even those who exercise regularly may find it difficult. 
Start Small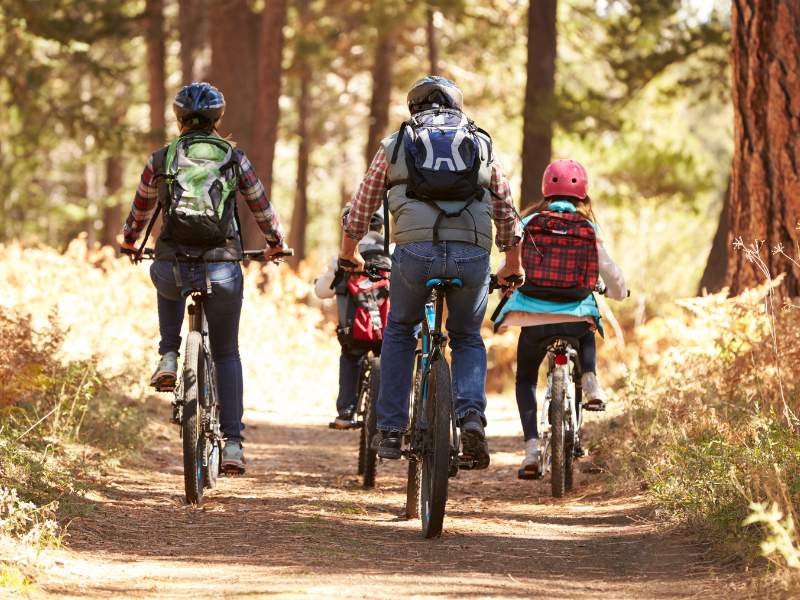 We also recommend not doing a long bike tour as your very first venture out. Without the experience, you will not have a real grasp of what can potentially go wrong and how you should prepare. You will also not be able to gauge fitness capacity, packing, and a bunch of other miscellaneous factors accurately.
Instead, start with a small bike tour first. Make sure that your children enjoy it (or if not, what can you do to improve it?). Check that you are all comfortable cycling a reasonable distance and that you are accustomed to riding in different conditions. 
Cherish the Memories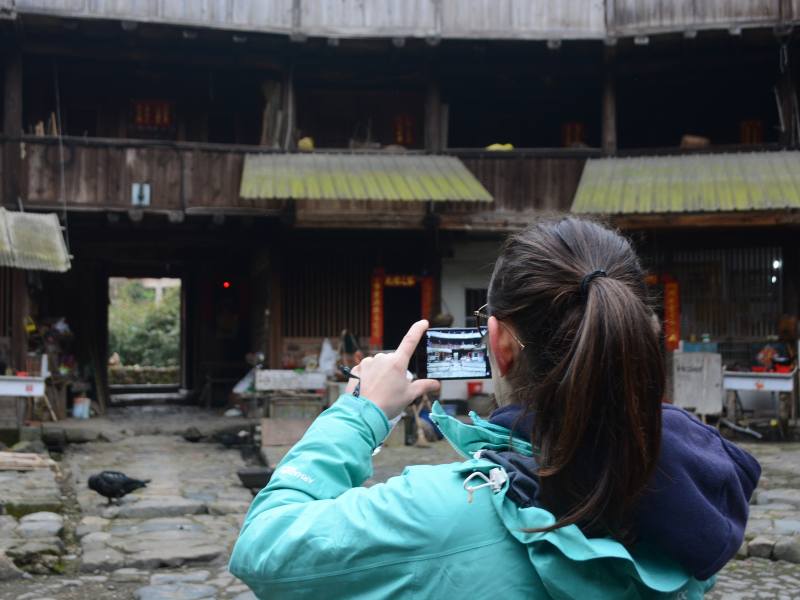 And now to our final tip. Holidays can be super stressful, we get that. The checklists, the preoccupation with keeping the kids safe and happy, the sheer stress of countless hours of organization. You almost forget that you're meant to be having fun!
But we'd like you to try and take the opportunity to step back and relax. Cherish those moments, because you never know how long they'll last. Even just taking ten seconds to look around and be present in the moment. It makes all the difference. Enjoy the ride! 
Check Also: The 13 Best Cycling Camera – Helmet or Handlebar – Cheap/Top/360
Stay in touch while we get lost! Follow us on Social Media