Cycling Guinea Bissau and Guinea Bicycle touring West Africa with Filippo Graglia The Two Guineas route is a huge jump...
Cycling the Pyrenees 888 Km bike touring route [Sainte Marie La Mer to La Arena]GPX track & Map + Where...
Cycling Oman & UAE 1100 km bike touring route from Dubai, UAE to Muscat, Oman. Bikepacking alongside the Gulf of...
Cycling The Iceland Divide 550 Km From Akureyri to Vik Bicycle Touring with Edoardo Bernascone If you like desert, harsh...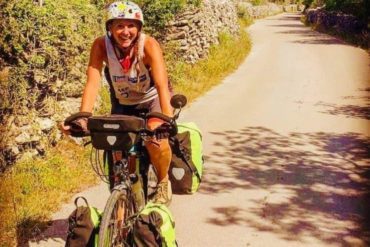 Cycling London To Istanbul The Long Way 15000 Bicycle Touring with Hels on wheels. Itinerary, map, GPX track, advice. Bikepacking...